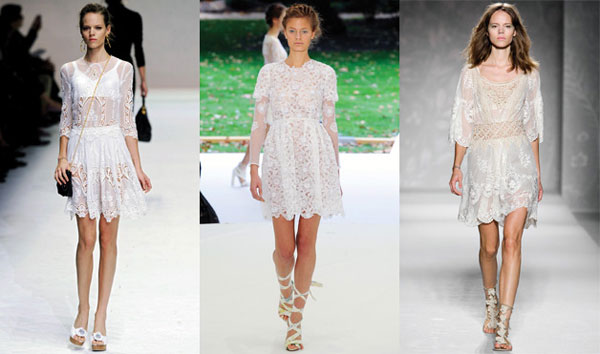 Do you struggle with transforming your outfits from day to night? Don't worry, CF is here to help turn that daily annoyance into a fun challenge. This column will focus on one piece per week, and teach you how to take your look from study sessions in the library to dancing the night away.
Valentine's Day is upon us, which means those of us in relationships are dropping hints to our clueless significant others and desperately scrambling for cute date ideas, while the rest of us are just plain annoyed with the sickening sweetness of it all. Cue the groans.
Even though we can all generally agree that Valentine's Day is a lame excuse for a holiday, I still have an urge to celebrate. Call me crazy, but for some reason February 14th brings out the little girl in me. Remember those adorable valentines we used to get in elementary school? And all of that candy? Now that's what I call a holiday celebration. This year, I say we silence our inner cynics and make Cupid proud by dressing accordingly.
A lace dress is the perfect flirty, feminine piece to show off a little V-Day pride in class and go out on a sweet date with either that special someone or your gal pals.
Lace Dress: Class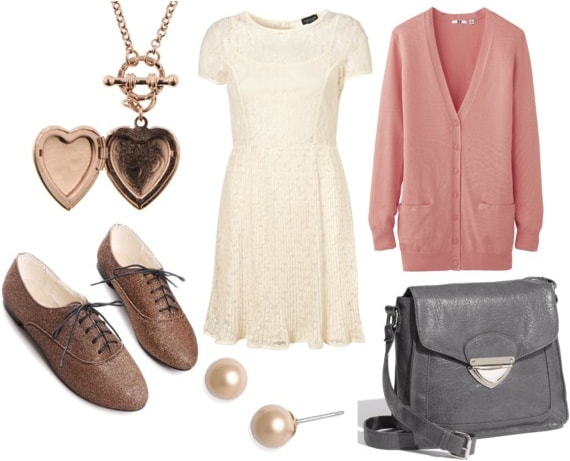 Dress, Cardigan, Bag, Shoes, Earrings, Necklace
Get into the holiday spirit without being overly kitschy by pairing your lace dress with a soft pink cardigan. In a sea of obnoxious fuchsias and bright reds, pale pink is the perfect alternative Valentine's color.
Accessorize with classic, girly jewelry like pearl stud earrings and a heart-shaped locket, complete with a picture of your beloved (or Ryan Gosling) inside. Put a spring in your step by sporting brown oxfords with a subtle gold shimmer, and be sure to wear tights if you're combating the cold! Avoid the grandmotherly look with a bold, neutral bag to balance out the frills.
Lace Dress: Night Out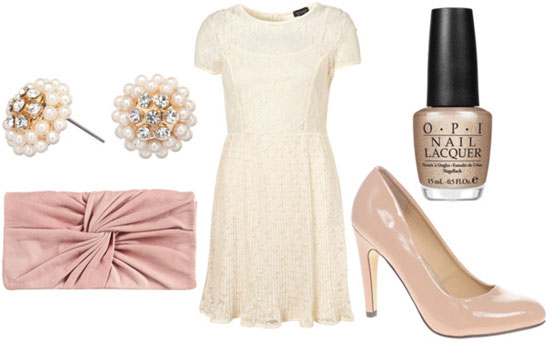 Dress, Shoes, Clutch, Earrings, Nail Polish
Keep the focus on the dress for your night out by adding just a few simple, feminine touches. Again, we want to avoid looking over 60.
Continue the pale pink color scheme with a pretty clutch and add dazzling pearl-accented earrings for an uber-girly look. Nude heels add to this classic look, though I also think a pair of oxford pumps would look stellar with this dress, and give you a bit more edge. Give your nails a touch of shimmer with a rose gold polish that accents your accessories and ties the look together.
What do you think?
What do you think of a lace dress for Valentine's Day? How will you celebrate the holiday this year? Leave a comment and let me know what you think of the outfits, I'd love to hear your thoughts!