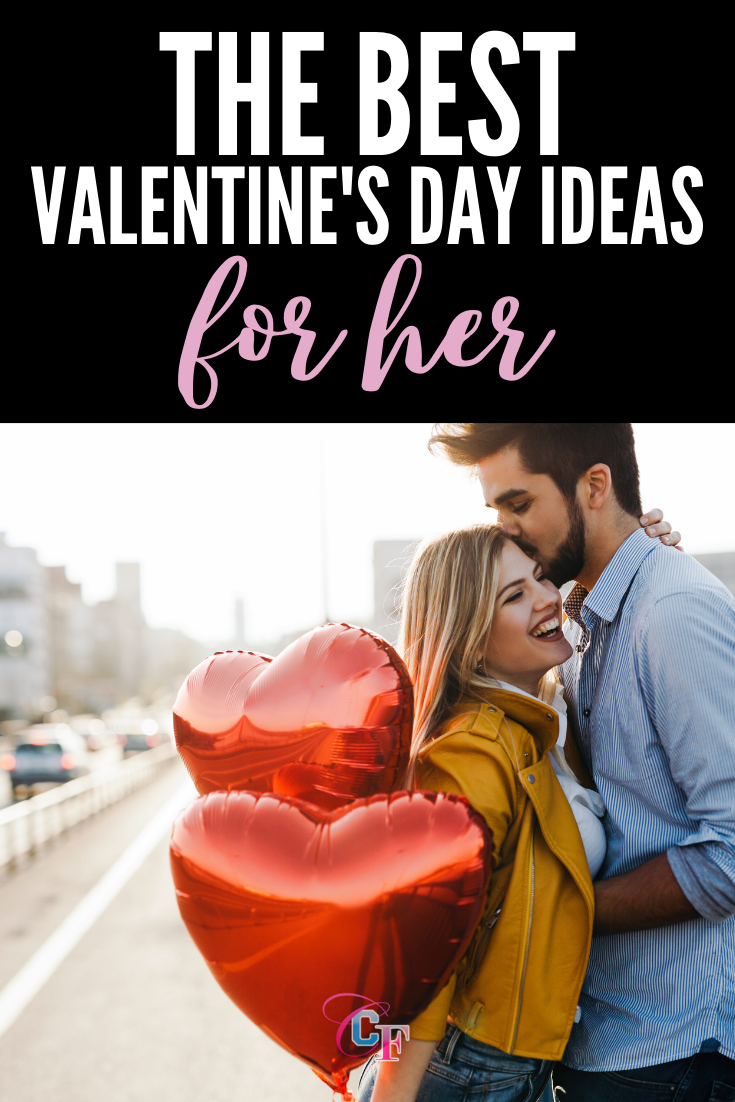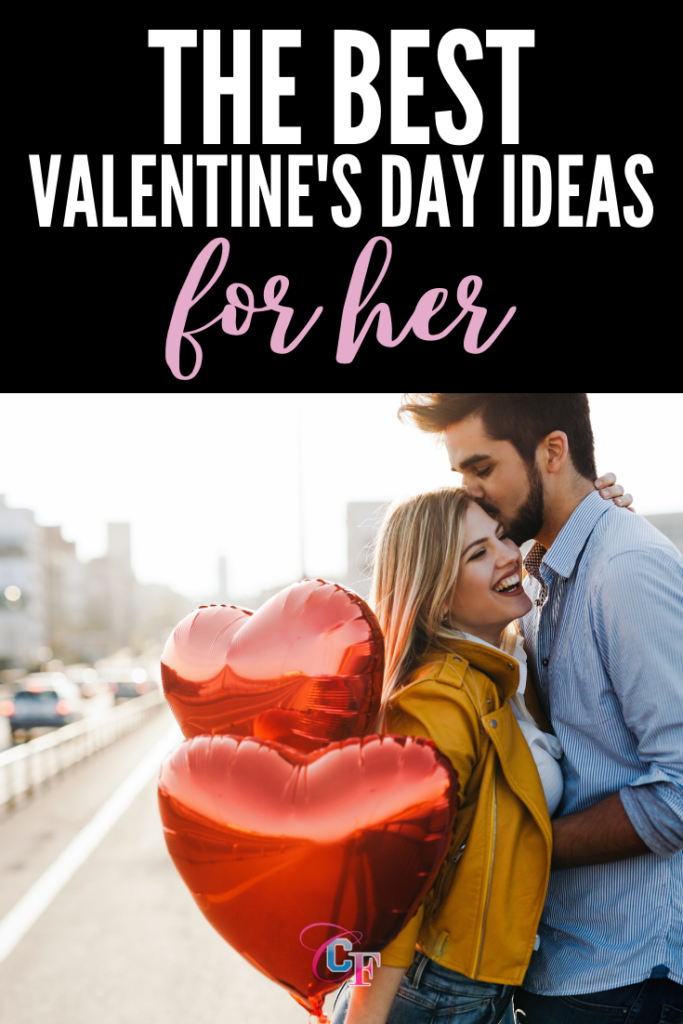 I can't believe I'm saying this but Valentine's Day is almost here! This means it's absolutely time to start planning what you're going to do for your girlfriend, wife, or significant other this V-Day.
Valentine's Day is a big deal to most women I know, and aside from that, it's a chance to show her how much you love and care for her by treating her to a beautiful day. Want to make sure you get it right? Today we're here to help you out by sharing what women like us actually want to do on V-Day.
Below are all of our favorite Valentine ideas for her, according to women. With these ideas, you're sure to make her V-Day extra memorable this year.
Valentine Gift Ideas for Her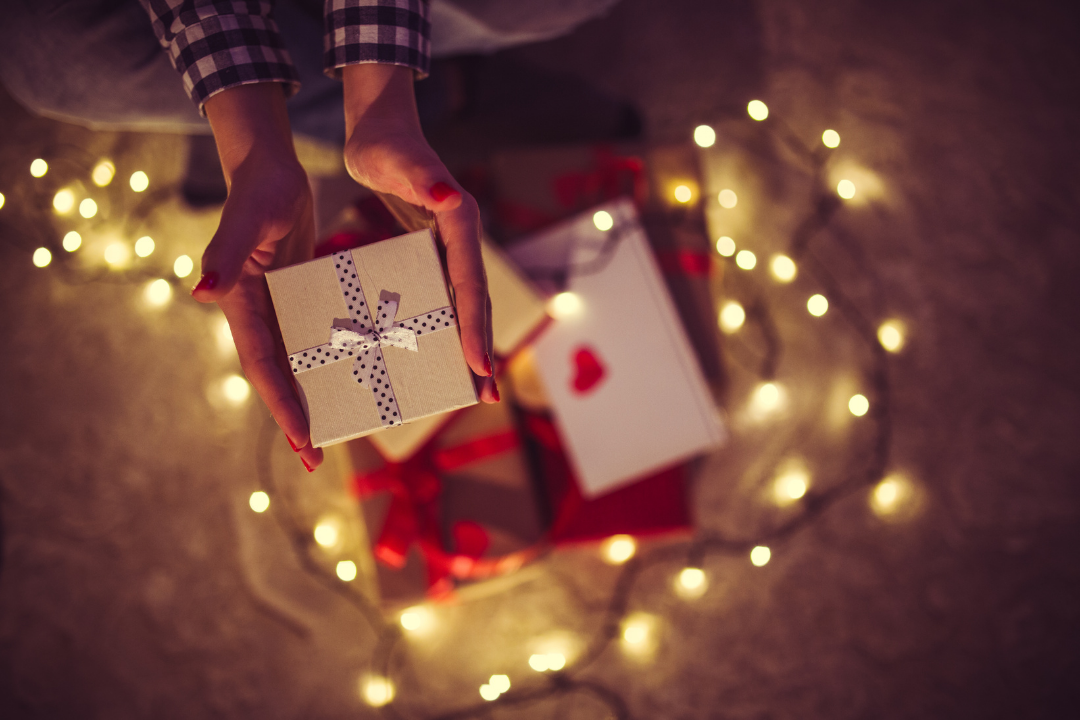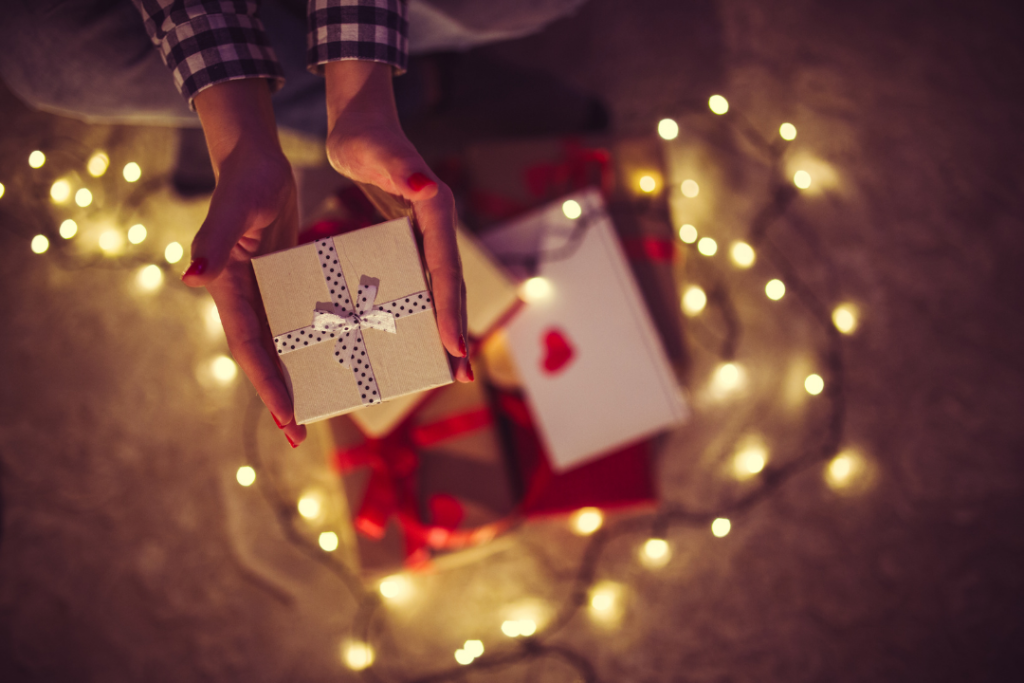 First, let's talk a little about what to gift for Valentine's Day. There are so many gift options out there and it really depends on your girl. You don't have to get her a gift (especially if you're taking her out), but they are always appreciated!
If you want a complete guide to Valentine's gift ideas, be sure to see our list of The 65 Best Valentine's Gifts for Her.
Valentine's Day Date Night Ideas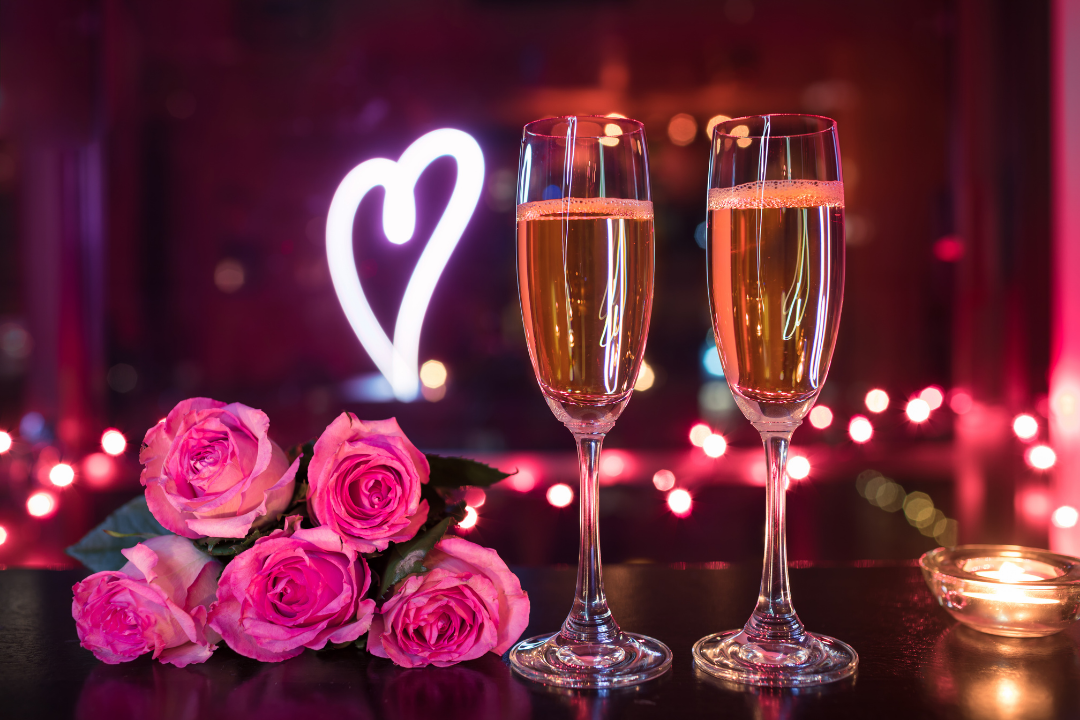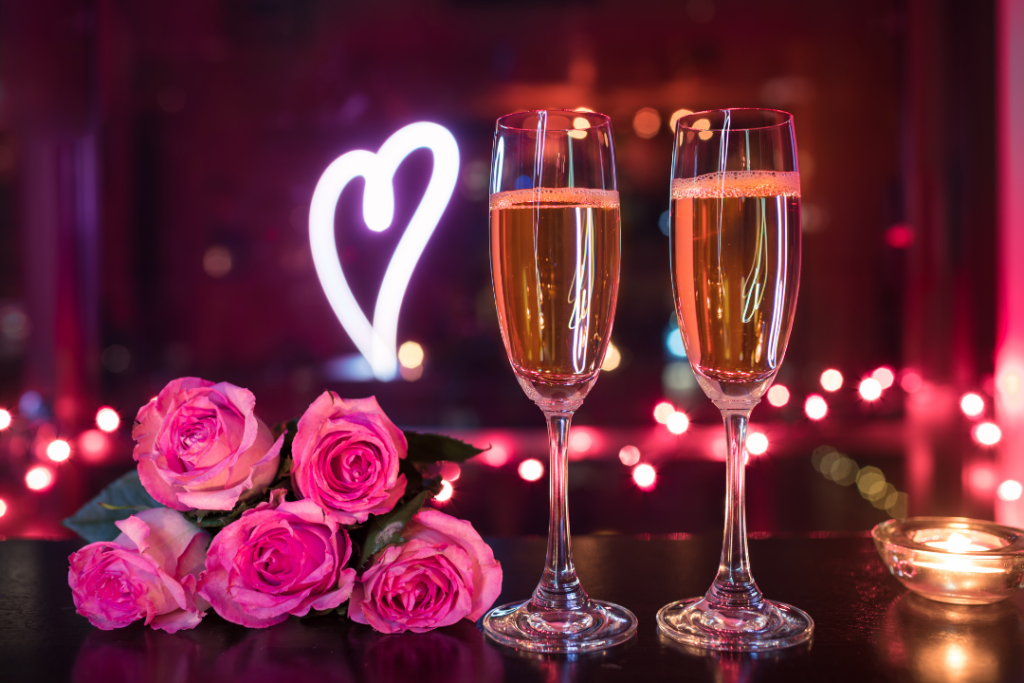 For many of us, date nights look a little different this year, but there are still so many fun ideas to try, depending on your comfort level.
Oh, and pro tip: If she doesn't care about celebrating on the 14th itself (you know your girl best), celebrating Valentine's Day on a different night is a lot easier in terms of reservations and crowds. Just something to consider!
Classic Dinner & a Movie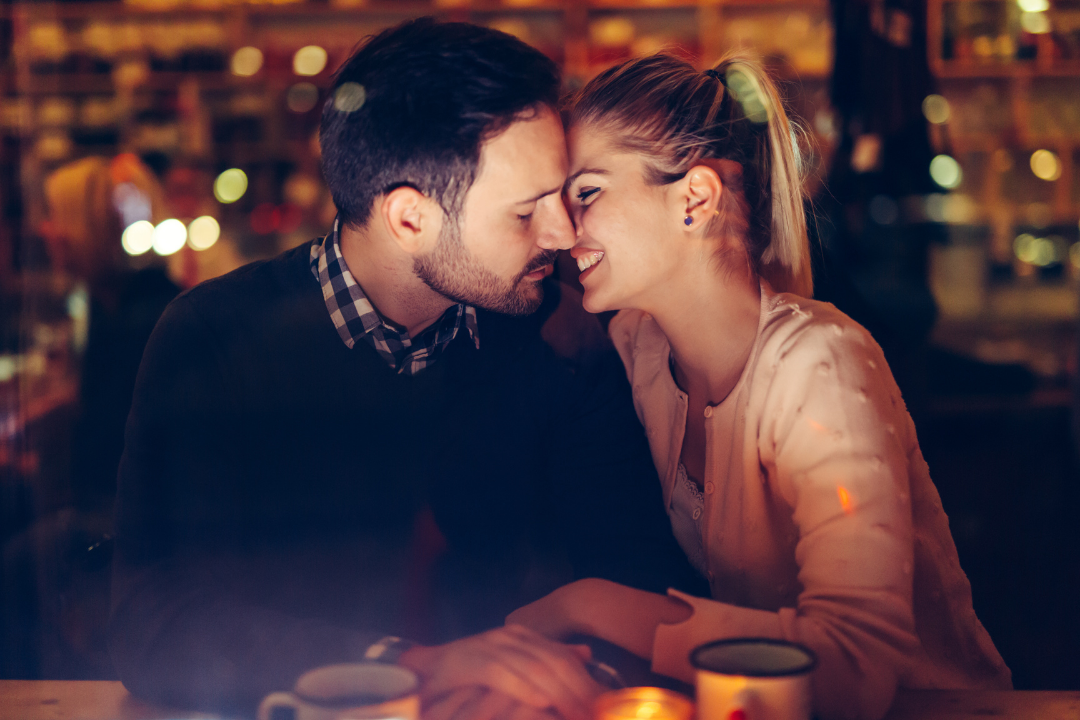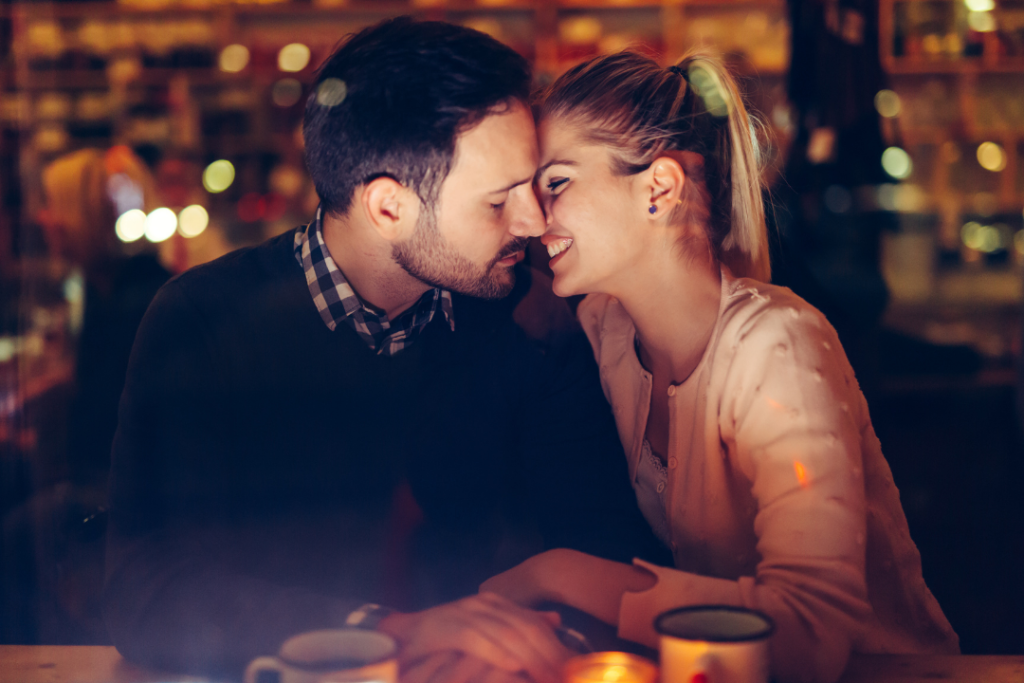 If you're comfortable with indoor dining and movie theaters, this is the classic Valentine's Day date idea for a reason. The dinner and a movie date never fails.
Just make a reservation at her favorite place and go see the hottest new film. Just make sure it's something she'll like — you know her taste best.
Go Vintage Shopping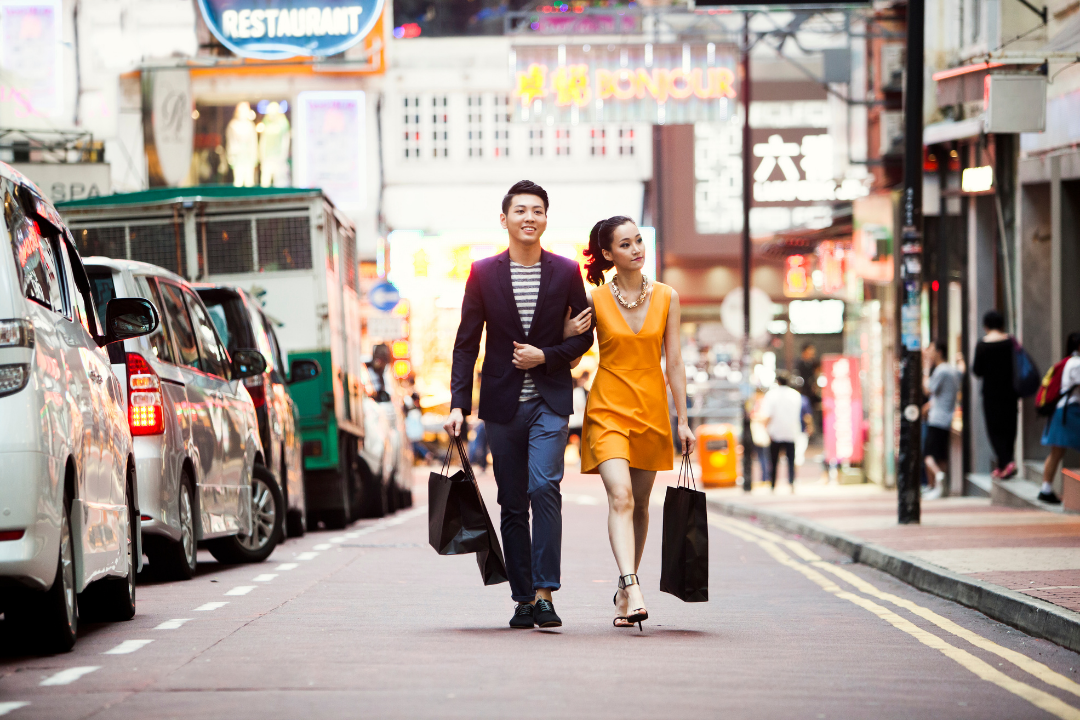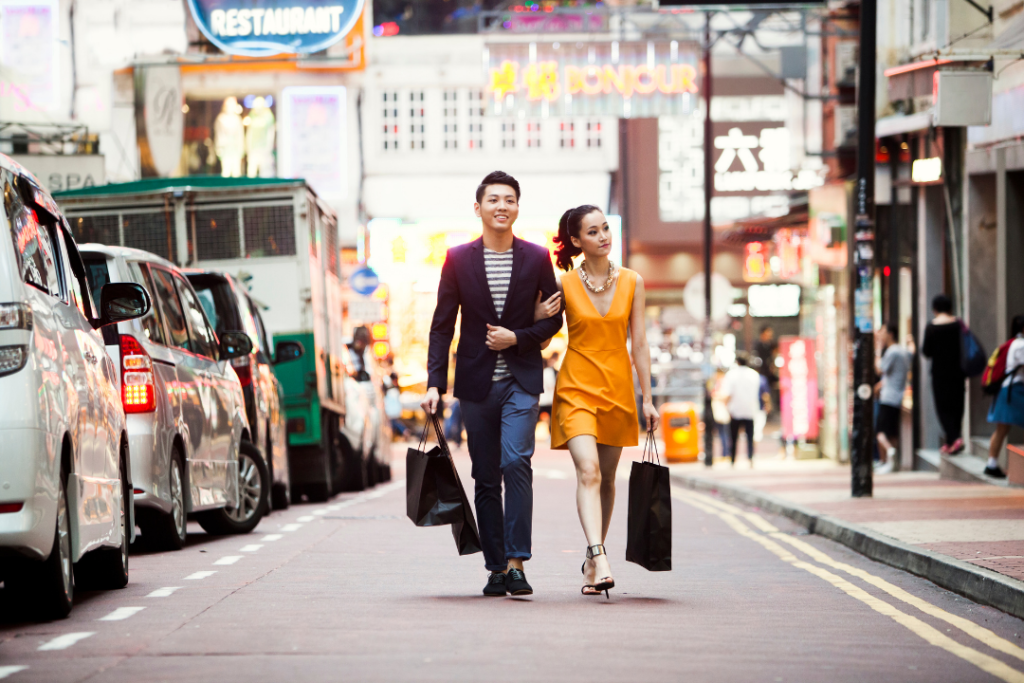 If she's into fashion, she will love this fun date idea!
Do some research on the best vintage shops in your area and take her out thrifting. You can either do some leisurely shopping for yourselves or have a challenge to pick something for one another. (The results of this can be hilarious!)
You can also do fun challenges like setting a dollar limit or picking out outfits to wear to dinner later on. It's totally up to you.
Go Bowling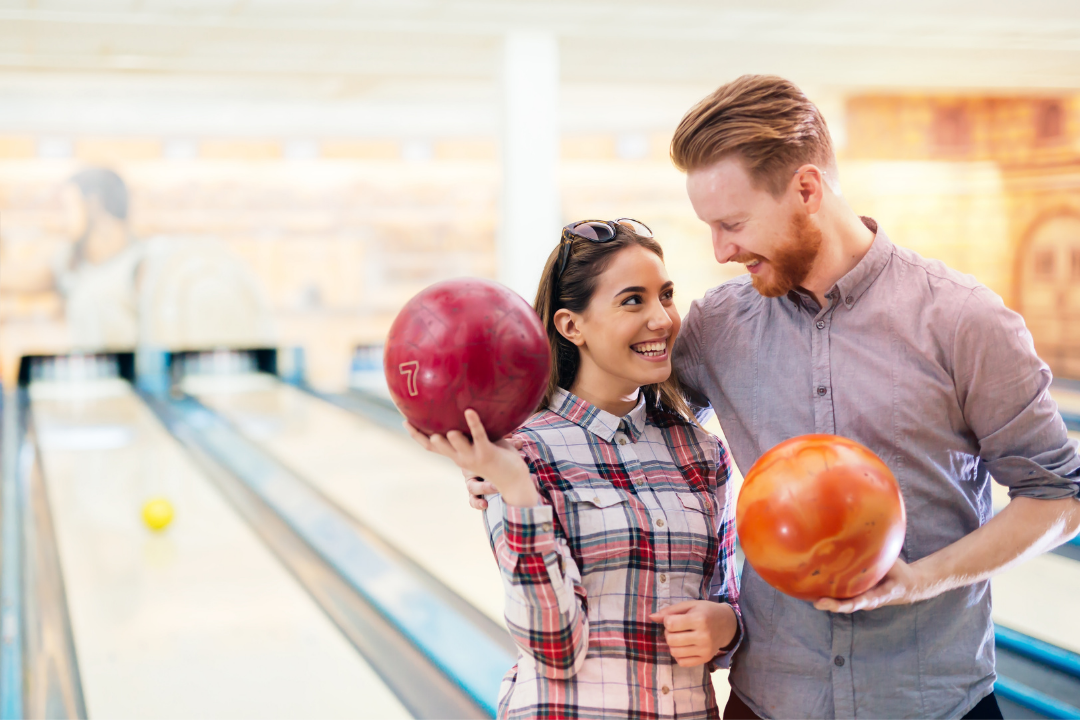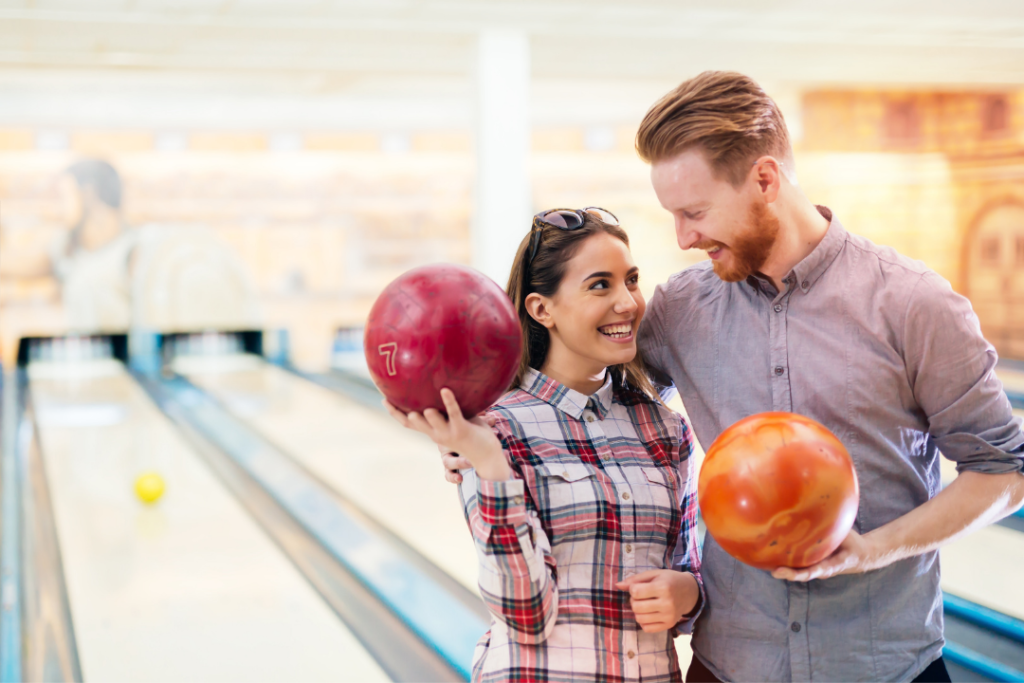 If either of you has a competitive streak, a bowling date can be a blast for Valentine's Day. There's something so nostalgic about going bowling together, and it's a really fun bonding experience.
Pro tip: Take her to a bowling alley that has good food! These days, a lot of bowling alleys serve delicious meals and cocktails, so if you can find one of those spots, it's a full date night in one.
Take Her for a Couples Massage & Spa Day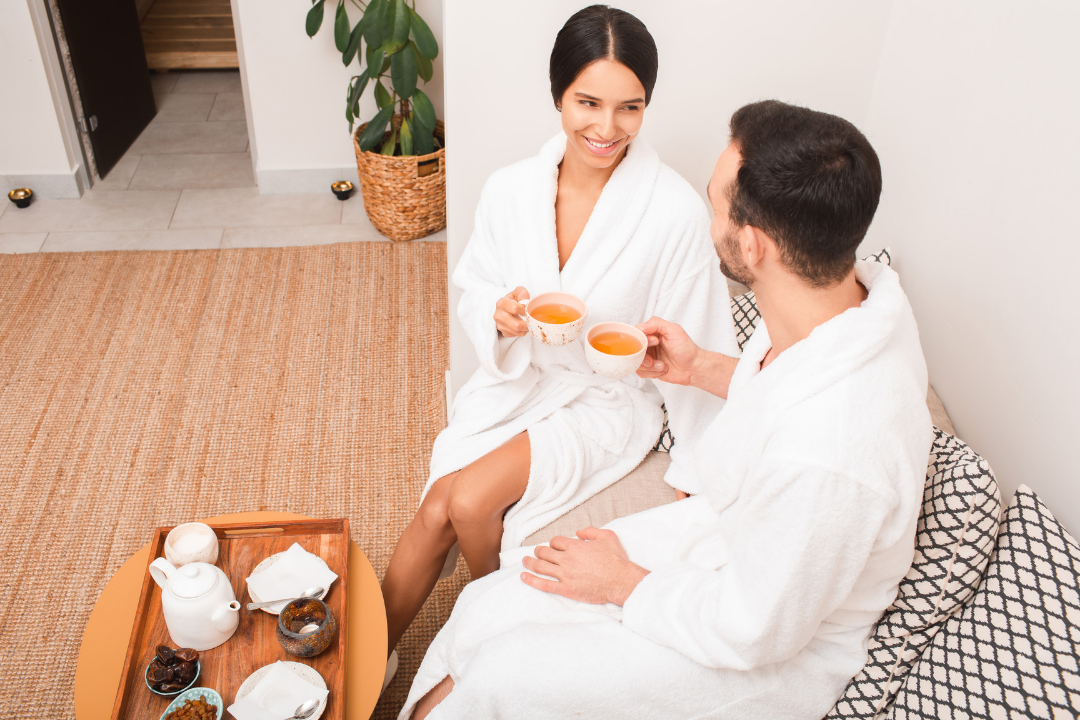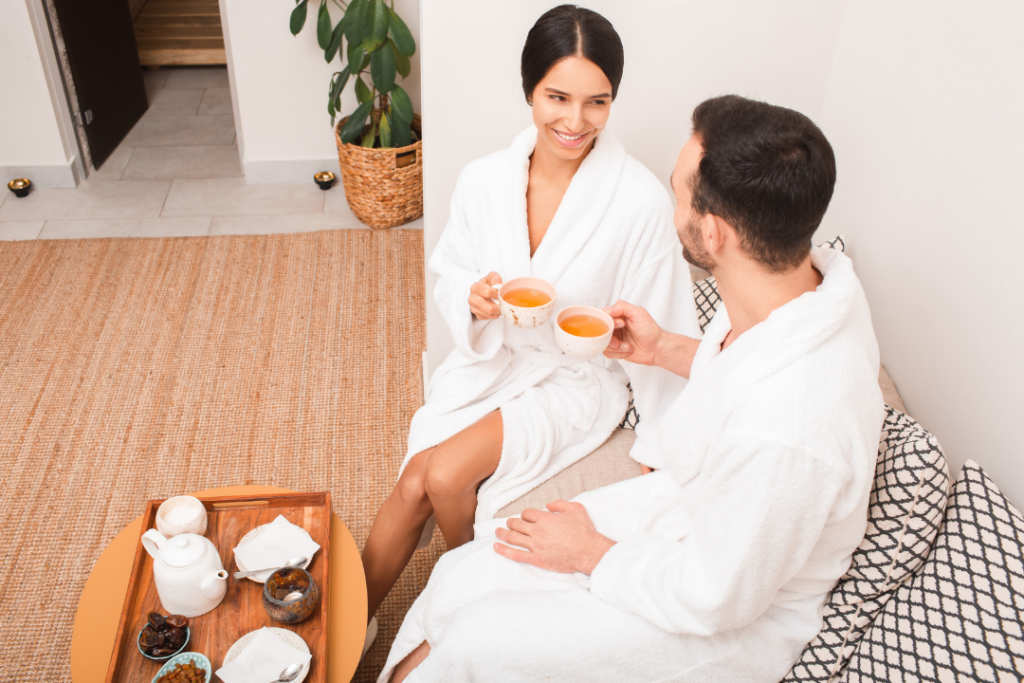 If she works a lot or you just want to help her relax and unwind, a couple's massage and spa day will be the perfect Valentine's Day idea!
Try to book a massage at a spa that offers a lounge, spa water, and maybe even a pool or hot tub so you two can use the facilities and make a day of it. This would be even better if you spent the night away at a resort and used the spa there!
Watch a Comedy Show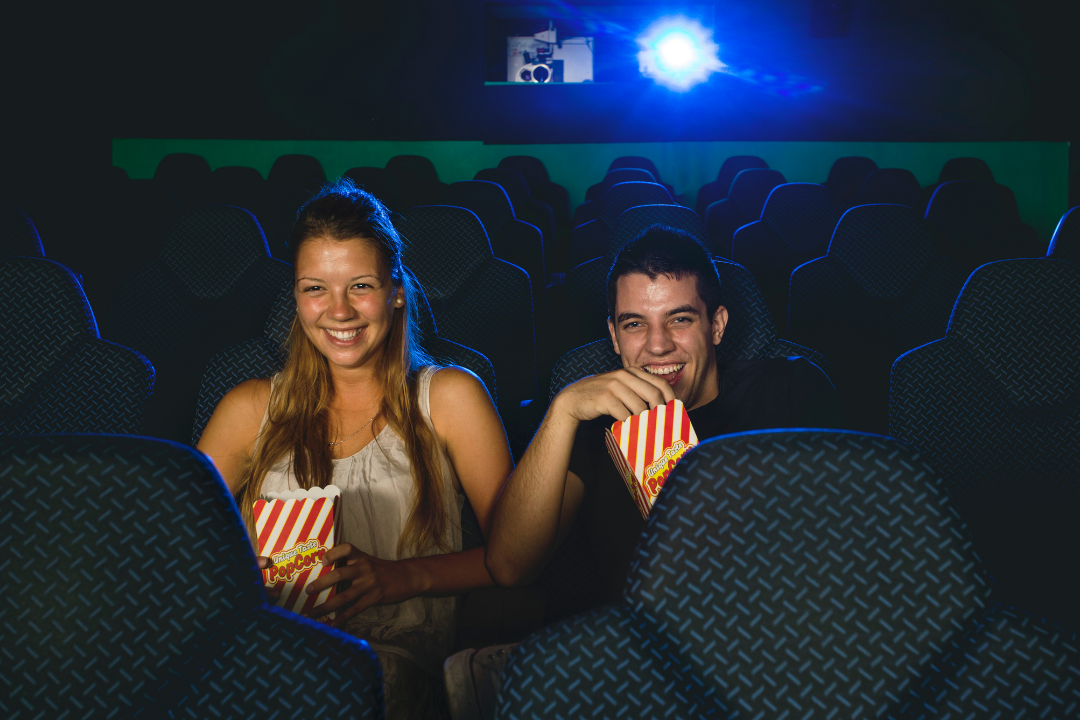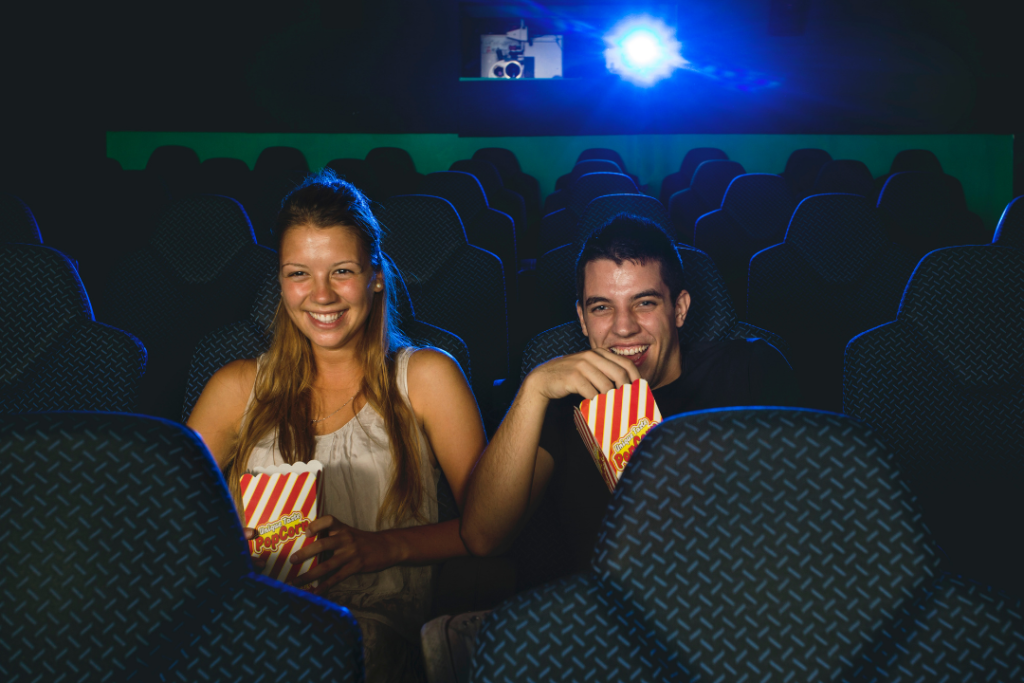 This is such a fun date night idea that's a little more low-key than the others on this list. Improv and comedy shows are great low-pressure date night ideas. Everyone is more relaxed when they're laughing!
Take her for dinner or drinks beforehand, then head to the show. It's sure to be a great memory you'll share for years to come.
Take Her for an Overnight Getaway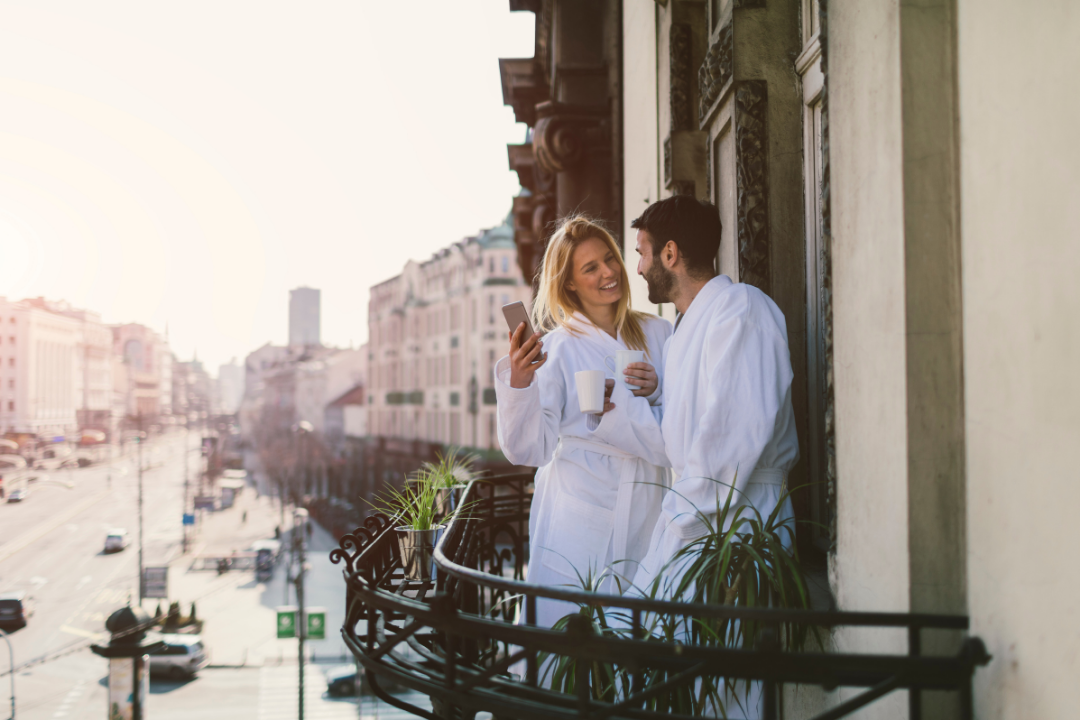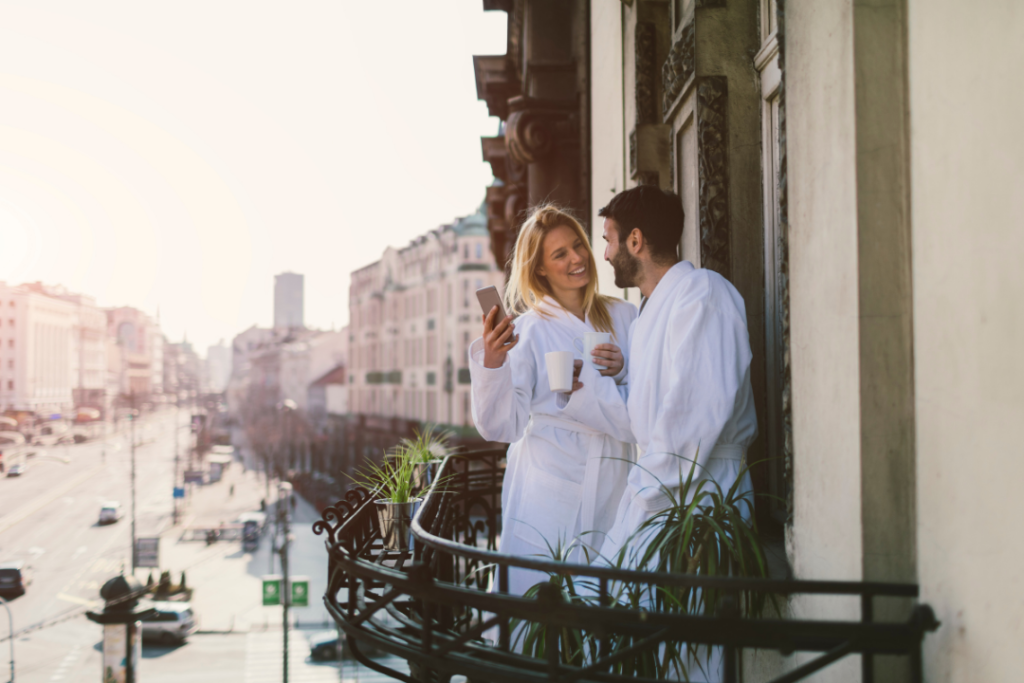 If you really want to go all out for Valentine's Day this year, book an Airbnb and take her away for the night (or the weekend).
You don't have to go super fancy with this either (although if you want to splash out, by all means); I love the idea of a cozy cabin in the countryside or even renting a studio apartment in a new city within driving distance.
The idea is to get you both out of your usual routines and spend some time just the two of you. The memories are sure to last a lifetime!
Go Stargazing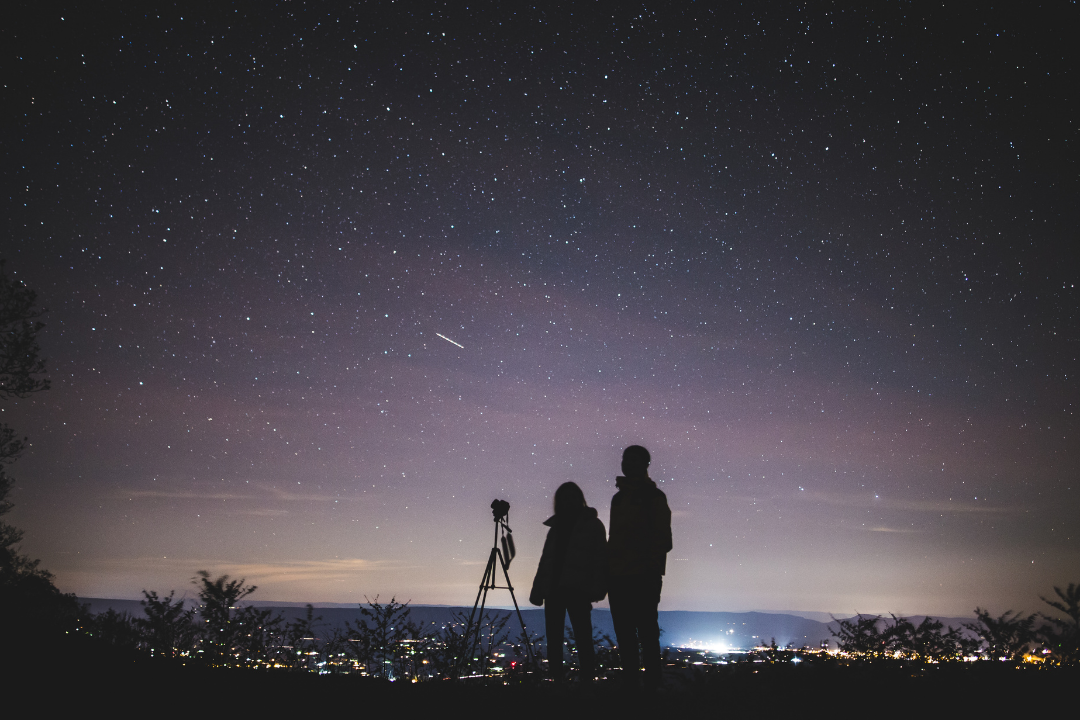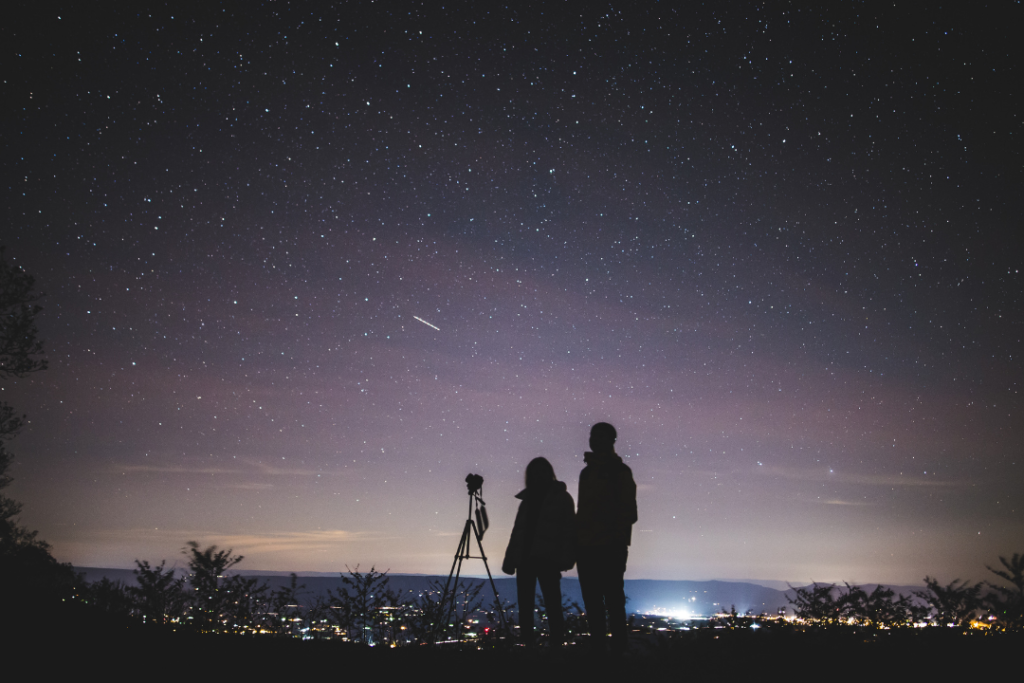 This is perhaps the most romantic date on the list and it's pretty much free. A while back we wrote about last-minute Valentine's Day dates, and this idea has consistently been the most popular among readers.
If you think she'd be down for it, take a drive out of the city together to go stargazing! Bundle up and pack thick blankets and a picnic for dinner under the stars.
Not sure where to go for the best views? Consult this light pollution map to find the darkest spot near you.
Valentine's Day Food Ideas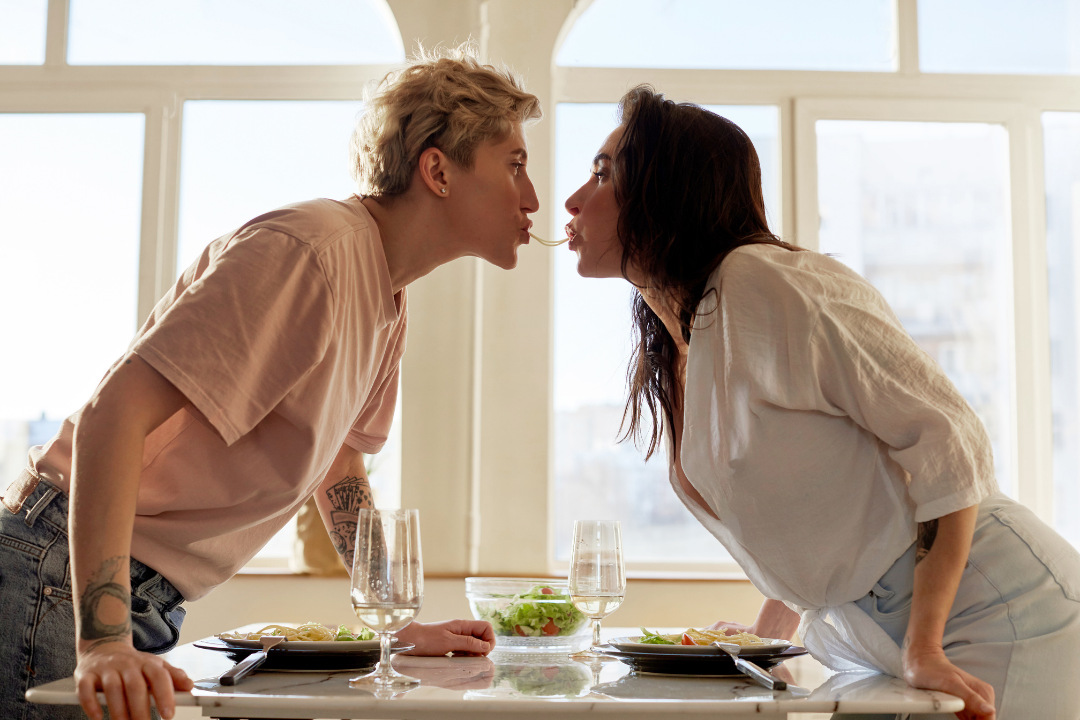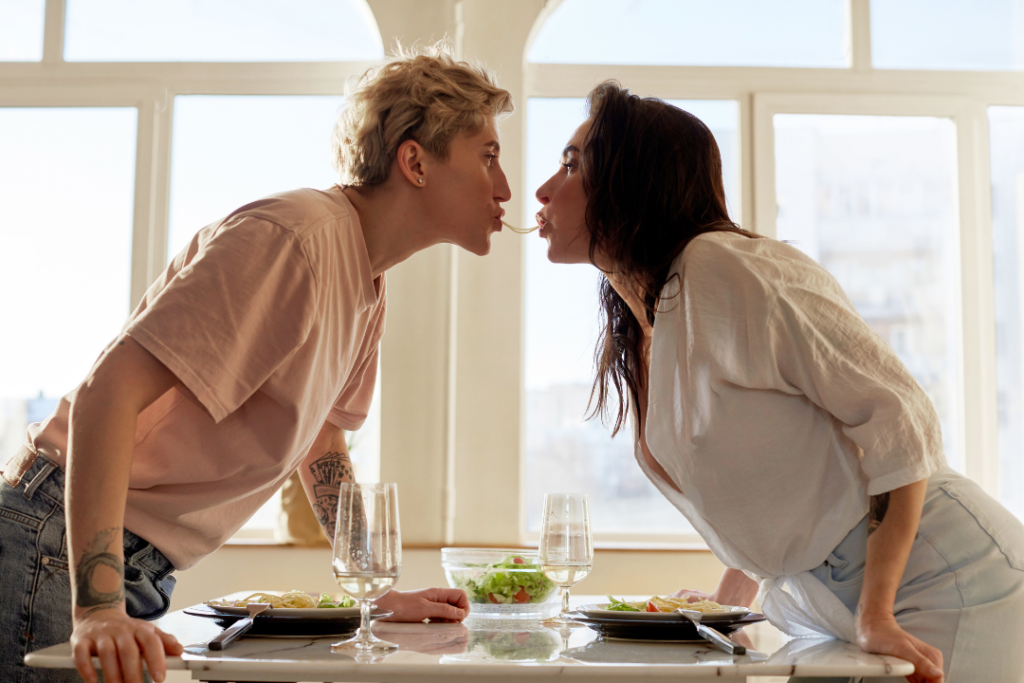 They say the way to a man's heart is through his stomach, but that's actually true for women too. Make her some amazing food and she'll love you forever!
Here are the best Valentine's Day food ideas to treat her this year, with full video tutorials for each one.
Breakfast in Bed
You can never go wrong with breakfast in bed! Breakfast foods are generally pretty easy to prepare and tough to mess up too badly. Plus, there are so many ways to make them Valentine's themed.
The video above has a bunch of different ideas for how to make a Valentine's Day breakfast she'll remember.
Grab her favorite Starbucks to go with it and you have the perfect morning meal!
Chocolate Covered Strawberries
Chocolate covered strawberries are another classic Valentine's Day food and they're surprisingly simple to make. I don't know a woman who doesn't love chocolate, so this will definitely be a winner.
The tutorial above shows exactly how to do it, but if you don't want to even attempt this, you can always order her some pre-made ones online.
Valentine's "Love Potion" Cocktail
If she drinks alcohol, you can always treat her to a yummy cocktail on Valentine's Day. This one is called the "love potion" and it uses red berry vodka, Chambord, and pomegranate juice (all of which are pretty easy to find).
If you want to get really fancy with it, the tutorial pours the drink over dry ice for a smoking effect. She will love this one!
Also, if she doesn't drink and you want to make her something special, here's a great list of delicious mocktails for Valentine's Day.
Waffle Heart Sandwiches
I feel like I see heart shaped waffle makers everywhere this time of year, and if she has one (or you just want to gift her one), this is the perfect Valentine's Day recipe to make with it.
You just need a heart waffle maker (this mini one from Amazon is insanely popular) and some pancake or waffle mix. (Or you could make a homemade mix like they do in the tutorial above.) Finish with strawberries and whipped cream.
Chocolate Chip Cookie Cake
This one could be made at home, or honestly, save time and buy it at the store (or order one online)! A lot of grocery stores and warehouse clubs stock these so check around if you don't feel like baking.
I don't know anyone who doesn't love chocolate chip cookies, and a chocolate chip cookie cake is even better. You can decorate it with frosting that says "happy valentine's day" or just leave it as-is. You can also make it heart shaped if you're baking it yourself.
I would be psyched if someone got this for me!
Strawberry "Pink" Milk
I don't know about you, but for me there's something so nostalgic about strawberry milk. It brings me right back to being a kid having a treat after school. Plus, it's so pretty (and Instagram-worthy, if you're into that kinda thing).
This would be super cute to serve alongside her Valentine's breakfast or just as a pairing to have alongside the cookie cake above.
The tutorial above shows you how to make strawberry milk with real strawberries and it looks so delicious!
Make Chocolate Fondue
We had to finish off our food ideas with another total classic. Chocolate fondue is definitely the food we all associate with Valentine's Day and for good reason — it's delicious and it's an interactive food that you guys can share.
There is something sensual about melted chocolate as well, so this would be a great choice if you're trying to set a certain kind of mood.
The tutorial above shows you everything you need to know to make your own chocolate fondue at home. Be sure to have a bunch of different dipping options available. Ideas include fruit, brownie pieces, pretzels, or even potato chips.
Make S'mores
I love this throwback idea for Valentine's Day! While you might associate s'mores with summer campfires, they're also a perfect dessert for the winter.
The best part about s'mores is they're super easy to make. You don't need any baking skills or really much in the way of cooking skills at all. They incorporate chocolate and they're delicious, so they're the perfect Valentine's Day dessert.
The video above shows you three different variations on s'mores — choose one or make her all three! They're sure to be a hit.
Heart-Shaped Pizza
I love this idea if you need a Valentine's Day dinner idea or your girl just prefers savory to sweet when it comes to treats. It's a regular pizza, but made in the shape of a heart.
Although you might think making pizza is complex, it's not that bad if you purchase pre-made dough at the store. It just takes some effort in buying the toppings and making sure the dough is stretched just right.
The video above breaks it all down and shows you how to make a Valentine's Day heart shaped pizza for her this year.
Valentine's Day Ideas At Home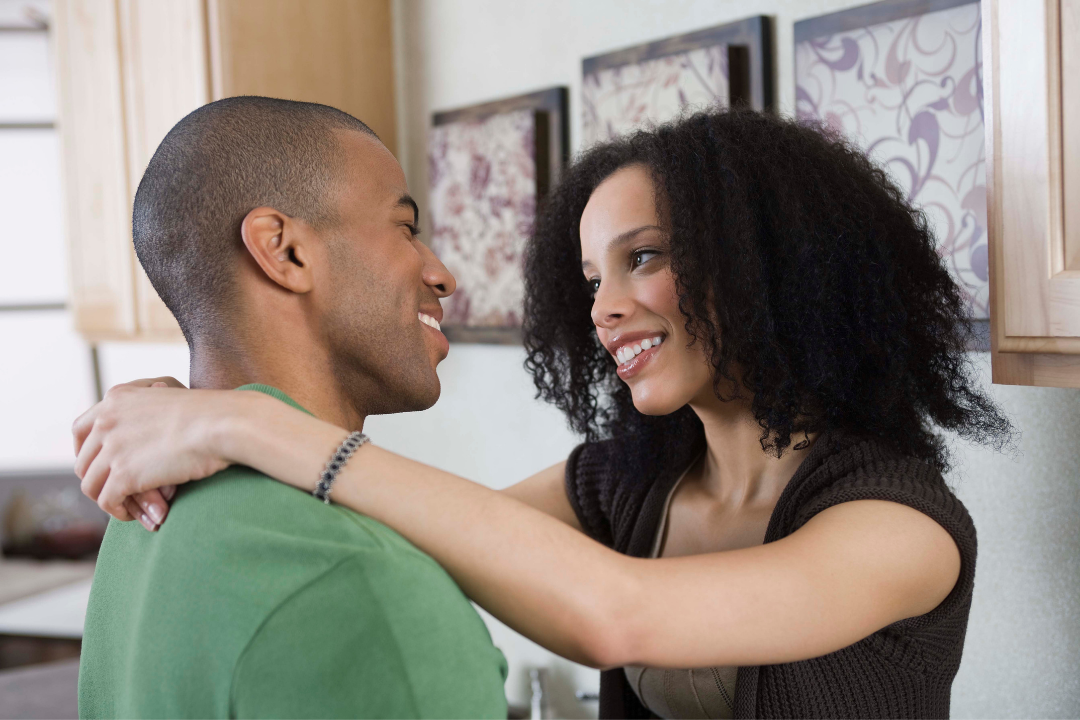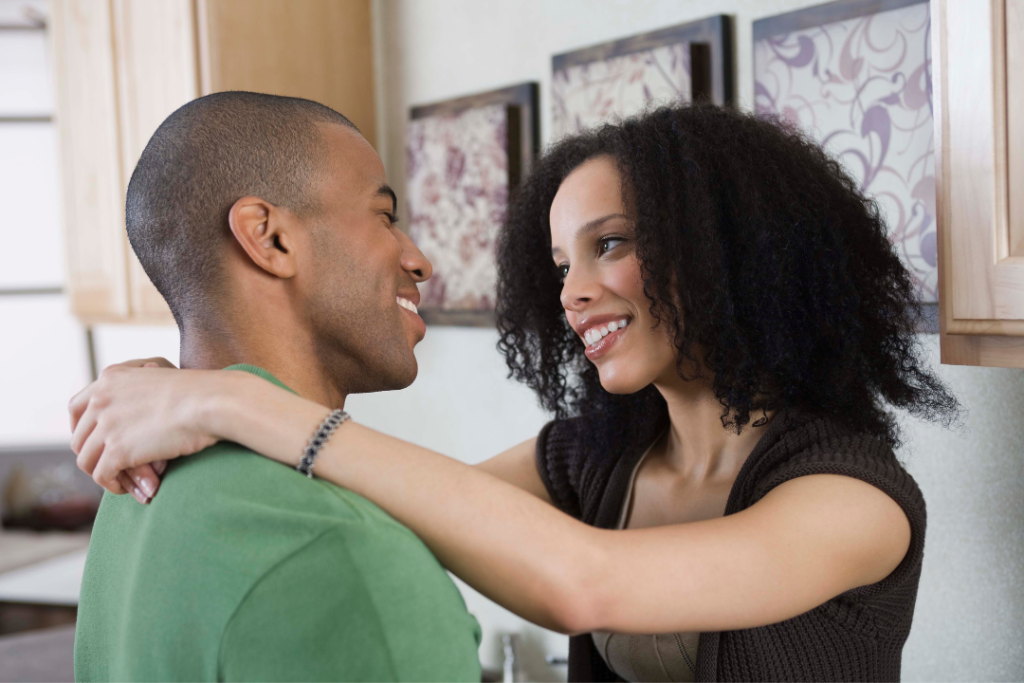 Let's face it, the majority of us will be spending our Valentine's Day at home this year. But that doesn't mean we can't still have an amazing holiday!
Here are some super cute at-home Valentine's Day ideas that she's sure to love just as much as a night out.
In-home spa treatment for Valentine's Day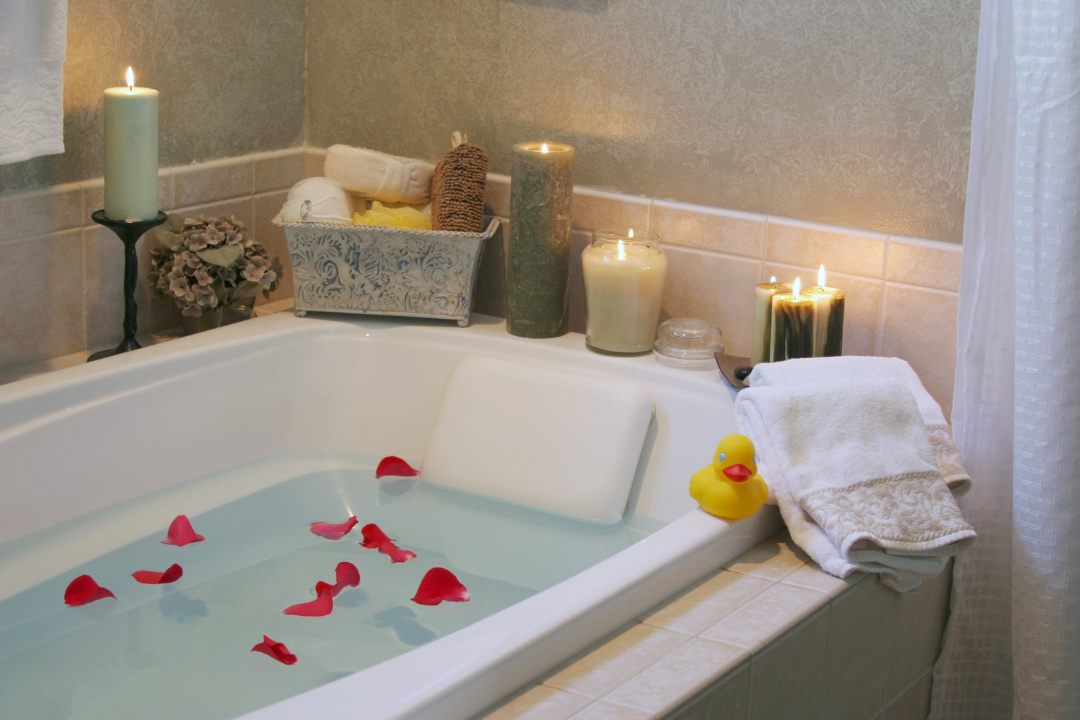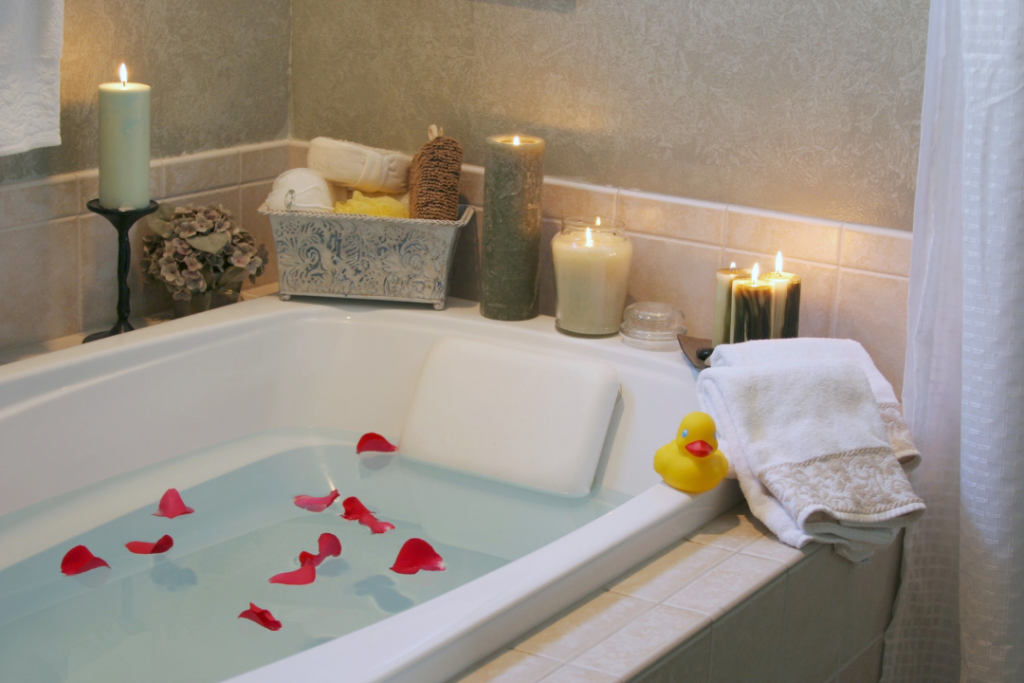 What girl doesn't love a spa day? If you can't take her to the spa this year, I love the idea of setting up an at-home spa to really pamper her at home. It's so romantic and something fun you can both do together.
The options here are endless. Give her a massage with scented oils. Lay out a bunch of fruit to snack on and make spa water for her. Set up a bubble bath with candles and an assortment of bath bombs for the two of you. You could even attempt to paint her nails. (This one will really get you both laughing.) Get creative with it and it'll be a night she'll remember!
Make art together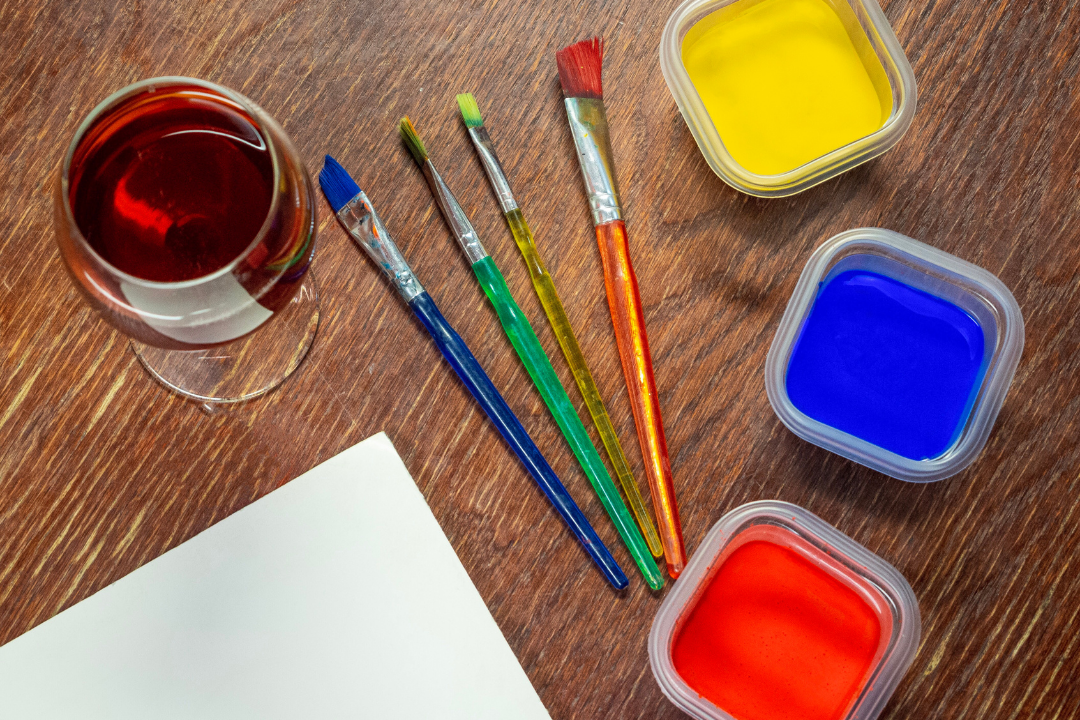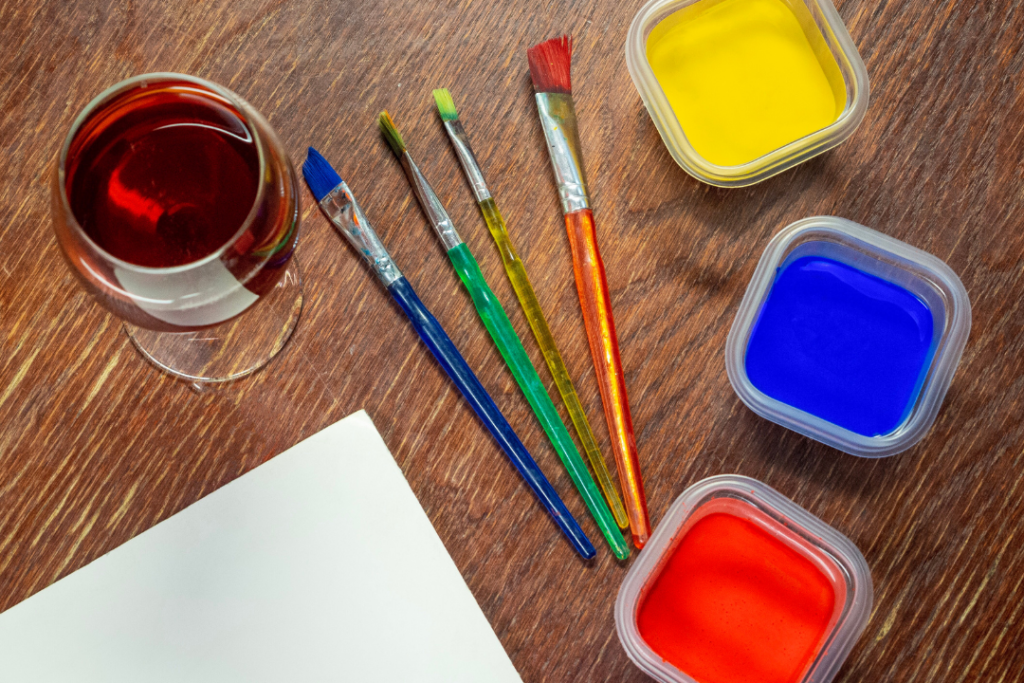 Going out to paint night is fun, but who says you can't have your own paint night at home?
Set up your space with an assortment of canvases, brushes, paints (we like acrylics for easy clean up), and plenty of newspaper. Grab a bottle of her favorite wine if she drinks. Then have your own paint night!
You can come up with a prompt for your night, freestyle paint whatever you want, or just follow a painting tutorial on Youtube together. No matter what you choose, you'll have a blast together.
Movie night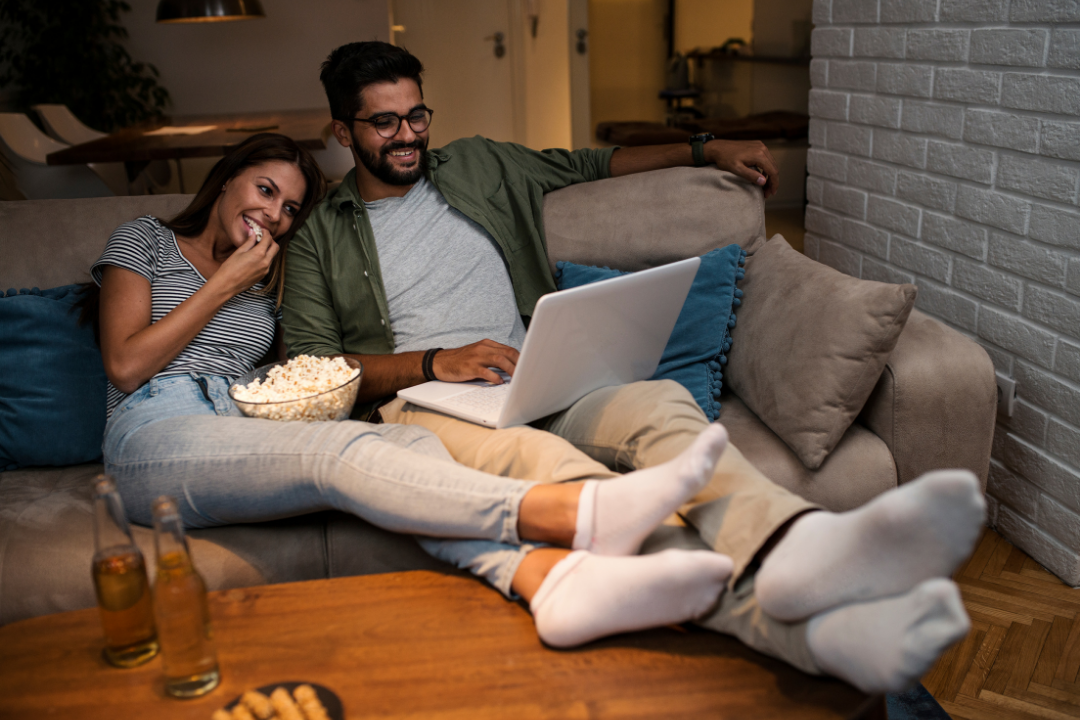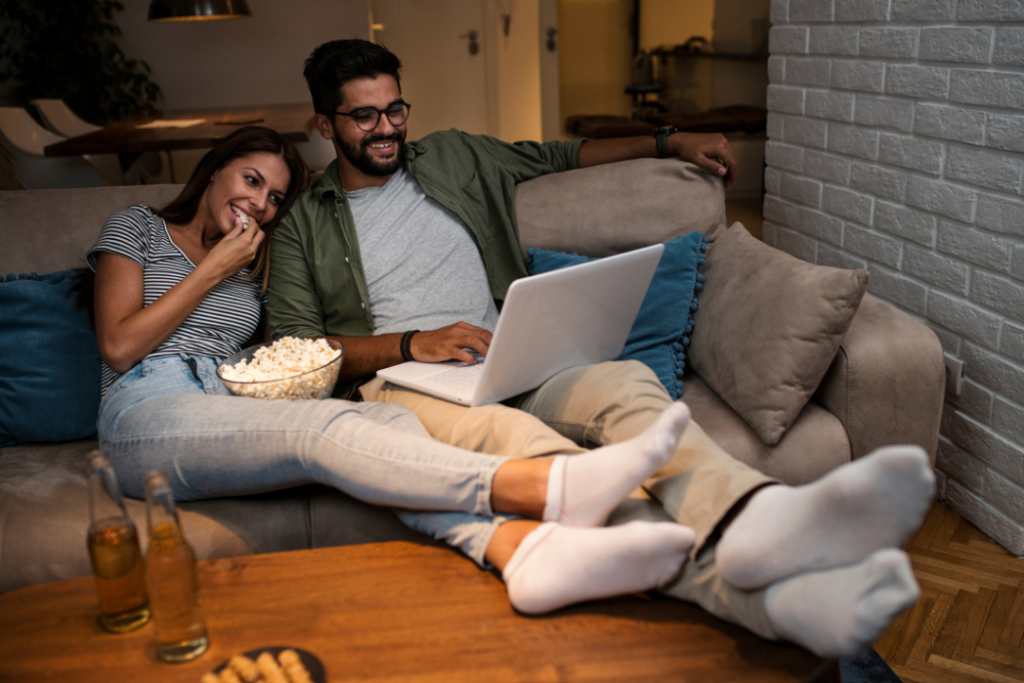 Another classic that's perfect for a cold February night. Snuggle up on the couch for a movie marathon of some of your favorites. And don't forget tons of snacks and blankets. (This honestly sounds like my perfect Valentine's date!)
Movie-wise, there are a bunch of ways you could go with this. Does she love Harry Potter? Lord of the Rings? Girly rom-coms? James Bond flicks? Think about her favorites and cue up a few. You're setting this up for her so make sure she'll love the movies you choose.
Also, no movie night is complete without snacks, so stock up on popcorn, soda, and all of her favorite candies.
Candlelight Dinner
A candlelight dinner is always so romantic, and it's even more special if you cook the meal yourself.
You don't have to be a Michelin star chef to whip up a meal she'll love. The video above shows you four different dinner ideas that are so romantic and impressive, with step by step instructions for each.
Really not feeling like you're up to the task of cooking? In a pinch, you can order from her favorite restaurant and plate everything up really nicely. It's the thought that counts after all.
Cook a Meal Together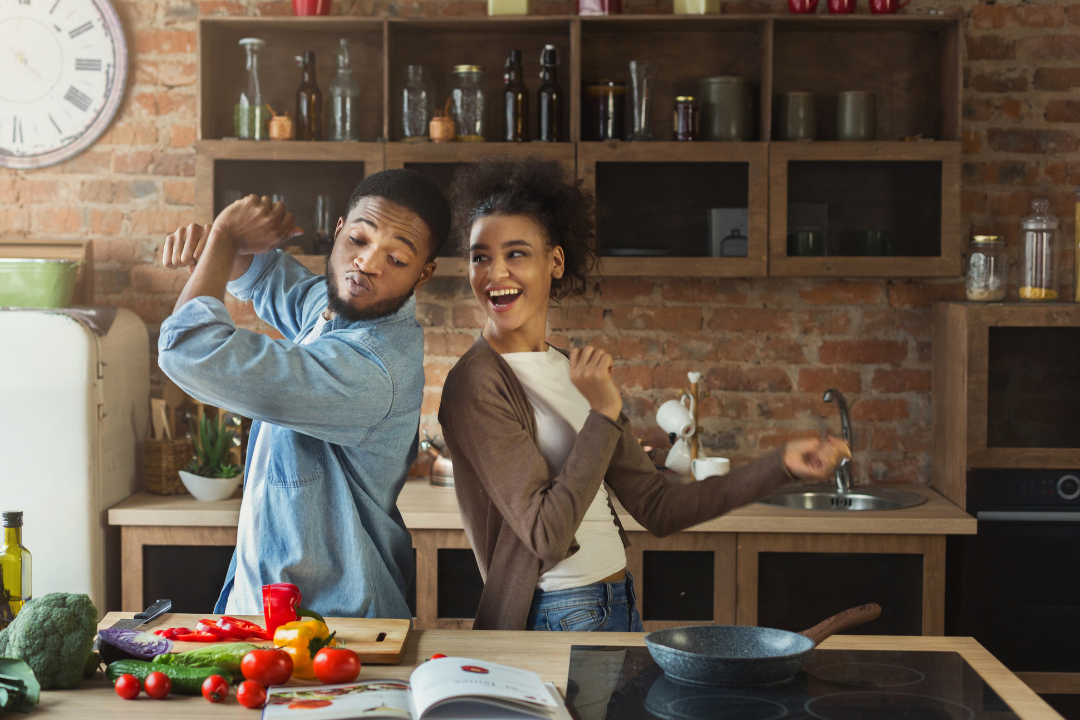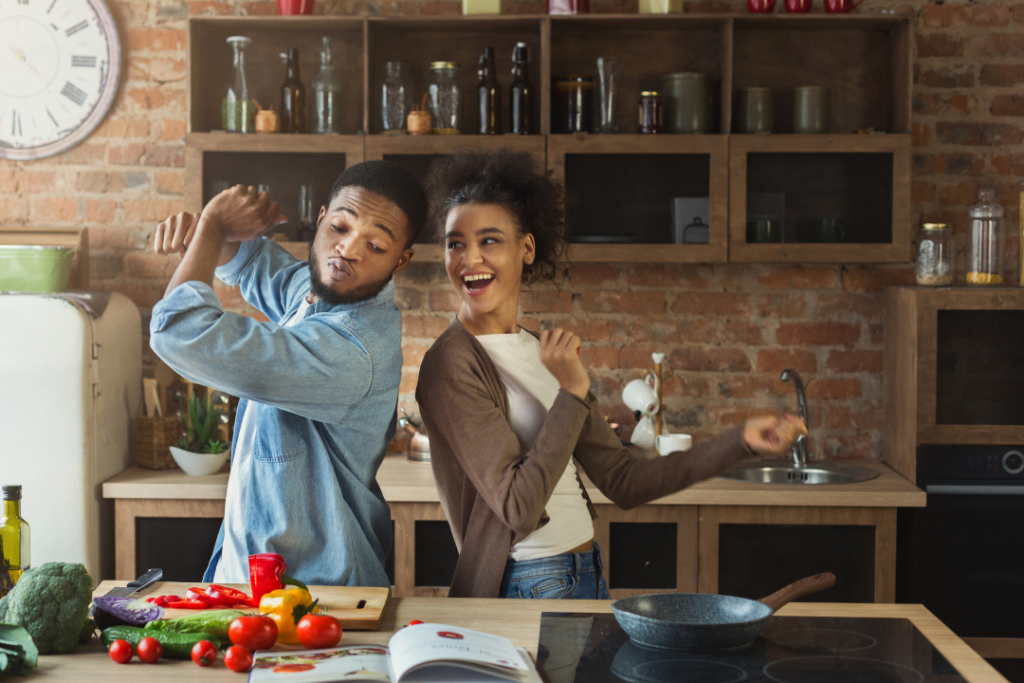 An alternative to a home-cooked meal by you is to plan to cook dinner together. (Just be sure to make this plan ahead of time so she doesn't expect you to do all the cooking!)
Make this super easy by gathering up all the ingredients and recipe ahead of time and laying them out. Grab a bottle of wine or mix up some mocktails, and set the mood with a fun playlist. Then team up and put your meal together.
Even if your dinner doesn't turn out perfect, you're going to have a lot of fun and make memories. Plus, you get to have a romantic meal together after all of your hard work!
Have a Board/Card Game Night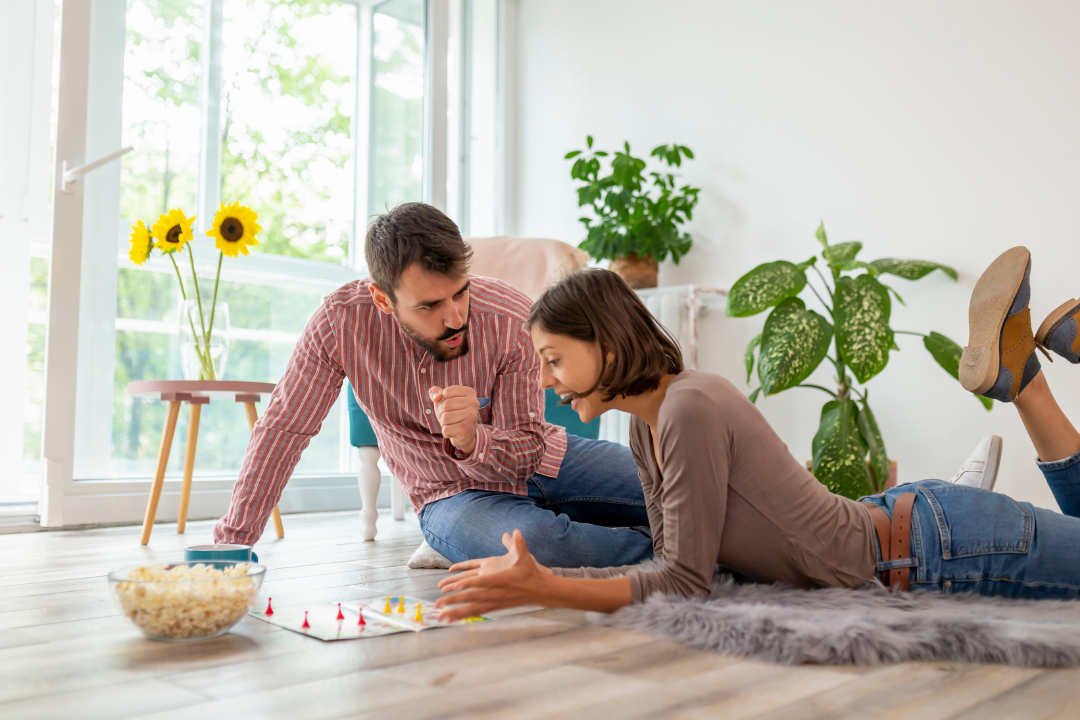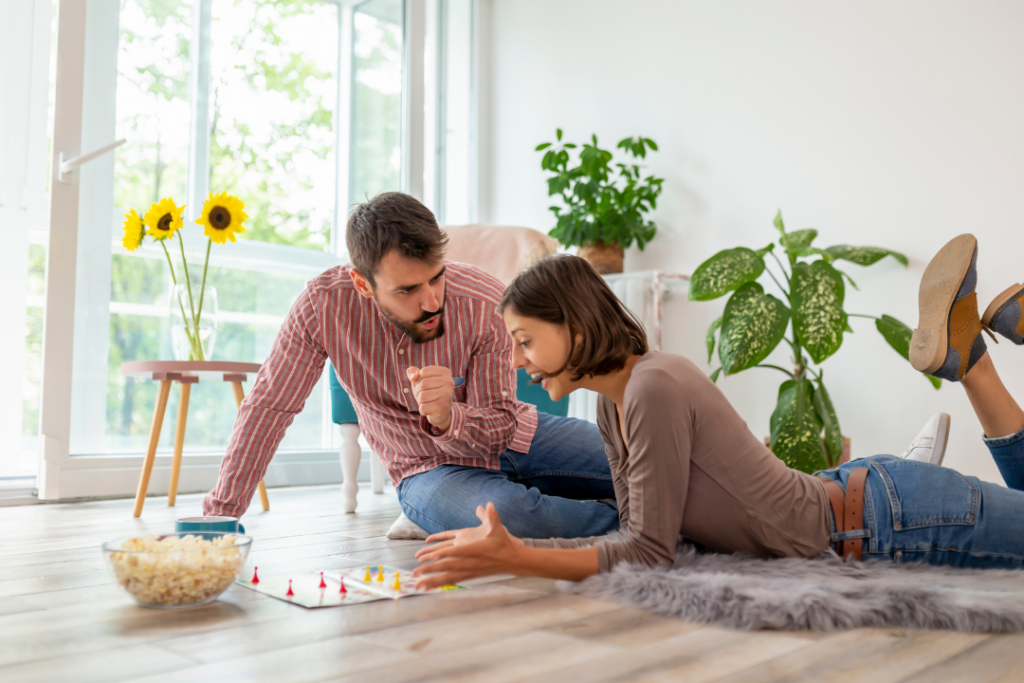 This is one of my favorite date night ideas to do with my s/o. We both love to play board games and card games, so we grab some snacks and drinks and gather around our coffee table with one of our faves.
This is a really fun date because you're guaranteed to laugh and chat for hours. Plus, a little flirty competition is always good!
Need some ideas for what to play? Some of my favorite two-player games include Ticket to Ride, Pandemic (okay, maybe too close to home) and Exploding Kittens. And there's always Twister if you're feeling extra flirty.
Do a Wine Tasting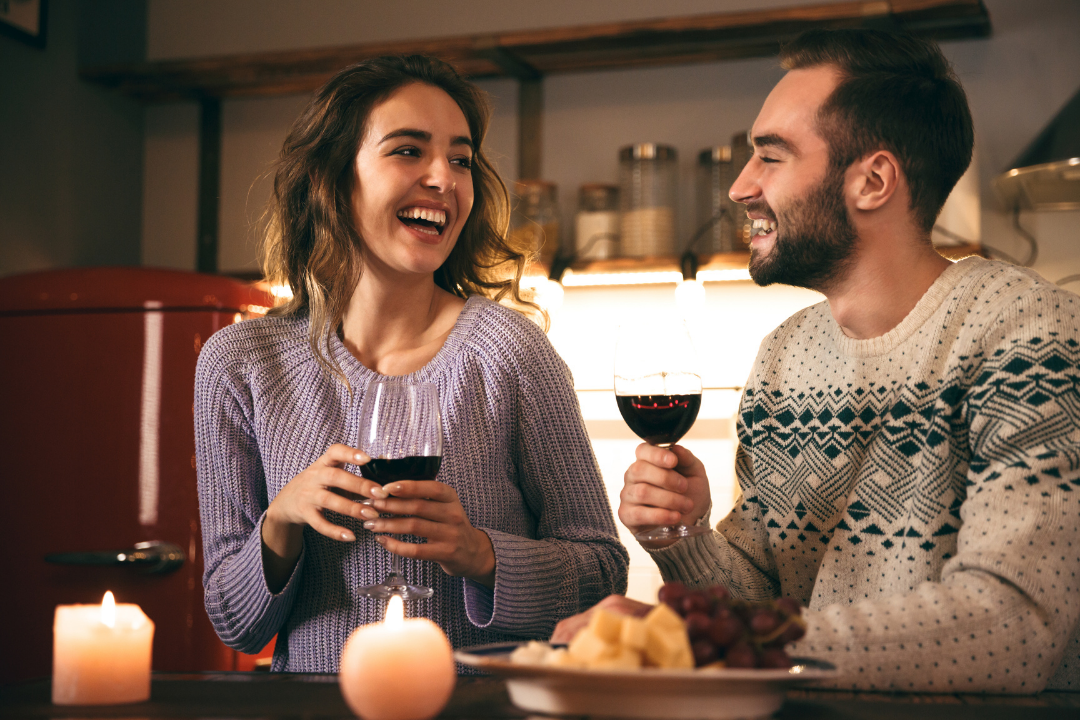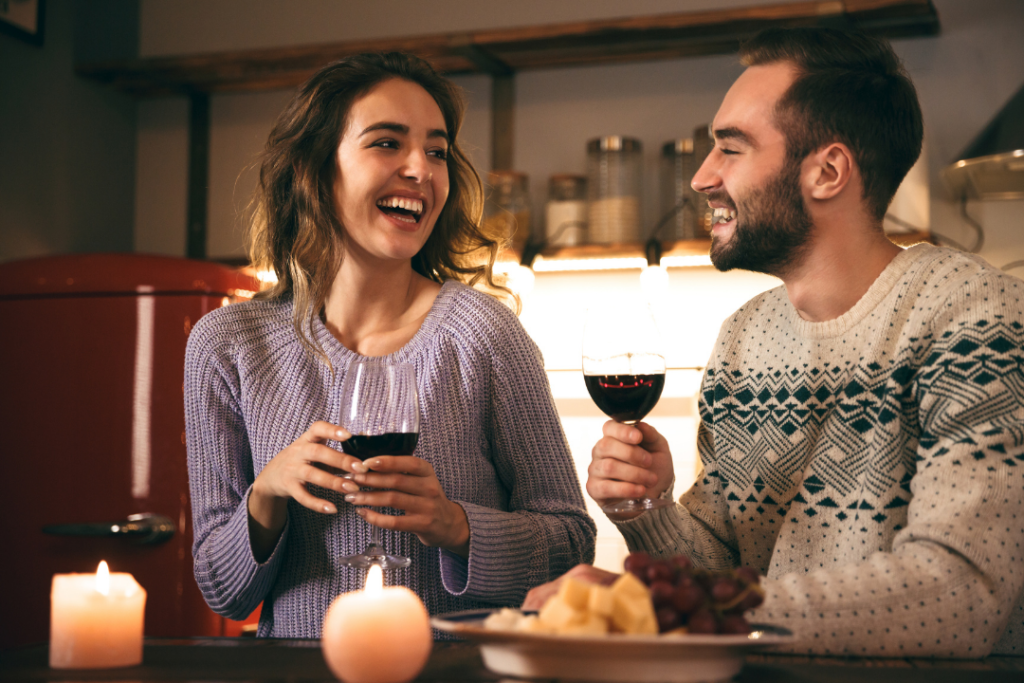 For those 21+, an at-home wine tasting (or beer, or tequila, or scotch tasting) is a super fun and fancy Valentine's Day idea.
Make a day of it and visit a fancy wine store to choose a few different bottles. Research pairings and make a little charcuterie board to go with your tasting. If you want to be really fancy about it, write down your thoughts on each wine as you go.
If you happen to find a favorite new wine, make a note of it and drink it again next Valentine's Day!
Which of these Valentine ideas for her are you going to try?
Did I miss any amazing date ideas? How are you treating your girl this Valentine's Day? Tell me what you think in the comments section down below.