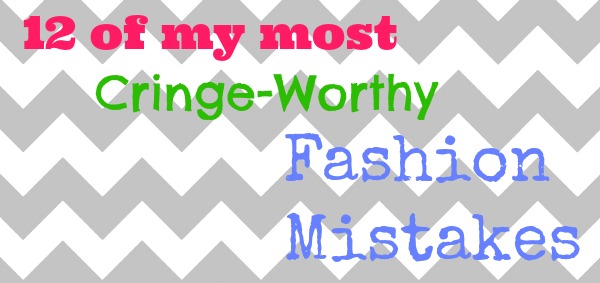 My life as a recreational fashionista has had its ups and downs over the past twenty-something years. There were good times – leather jackets, Jeffrey Campbell Litas, little black dresses, and a trusty pair of Converse All-Stars – but there were also the uh, not so good times, like the time I bought a very diaper-esque pair of drop-crotch harem pants. Yikes.
It's necessary to fearlessly experiment in order to develop your own personal style. But needless to say, not every risky outfit you wear will be a smash hit. To toast at some of these uh, colorful times, I thought it'd be fun for us to take a little walk down memory lane and have a good laugh at my expense.
These are the twelve worst fashion mistakes I can remember making. I'm sure some of them will sound similar to you, too!
Let's dive right in, shall we?
1. Uggs with Skirts and Shorts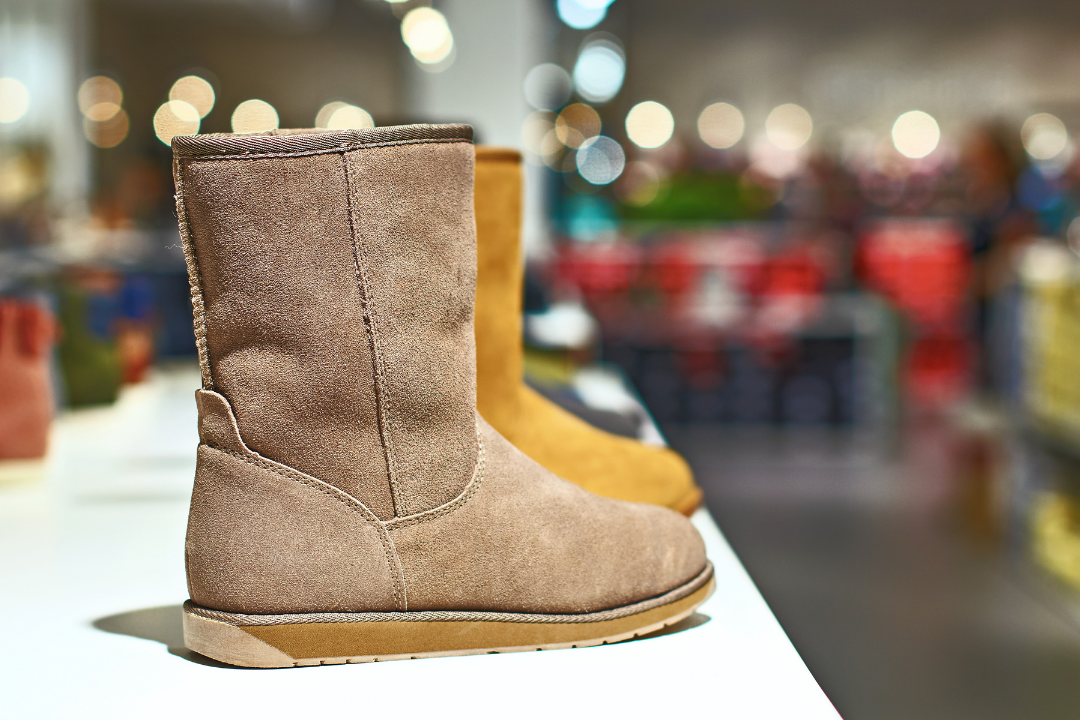 Close your eyes, and picture yourself in tenth grade and on a "date" with the guy you have a crush on. You're probably at the movie theater, possibly at an outdoor shopping center for a local concert night. You might have spritzed on about three squirts too much of Glow by J.Lo or Escada. You may or may not be wearing a Hollister graphic tee. You're definitely wearing a denim skirt and Ugg boots.
For me though, it didn't stop with the jean skirts. I avidly wore Ugg boots with mid-length and long skirts (trying desperately to mimic that MK and Ashley look) and again the first year of college with Nike shorts. You read that correctly, Uggs with Nike shorts, and I wasn't the only girl in my dorm hallway who committed this appalling sartorial crime. In the words of Cher Horowitz, I was "adorably clueless."
I know I'm preaching to the choir, but there's a right way and a questionable way to wear Uggs. Sherpa boots absolutely work with pants and leggings on cold days, but unless you're surfing on a chilly beach, Uggs with mini skirts and shorts just don't make sense. As for mid-length and long skirts, more structured and polished boots will give you a boho flair without making you look like a frump queen.
2. White Tights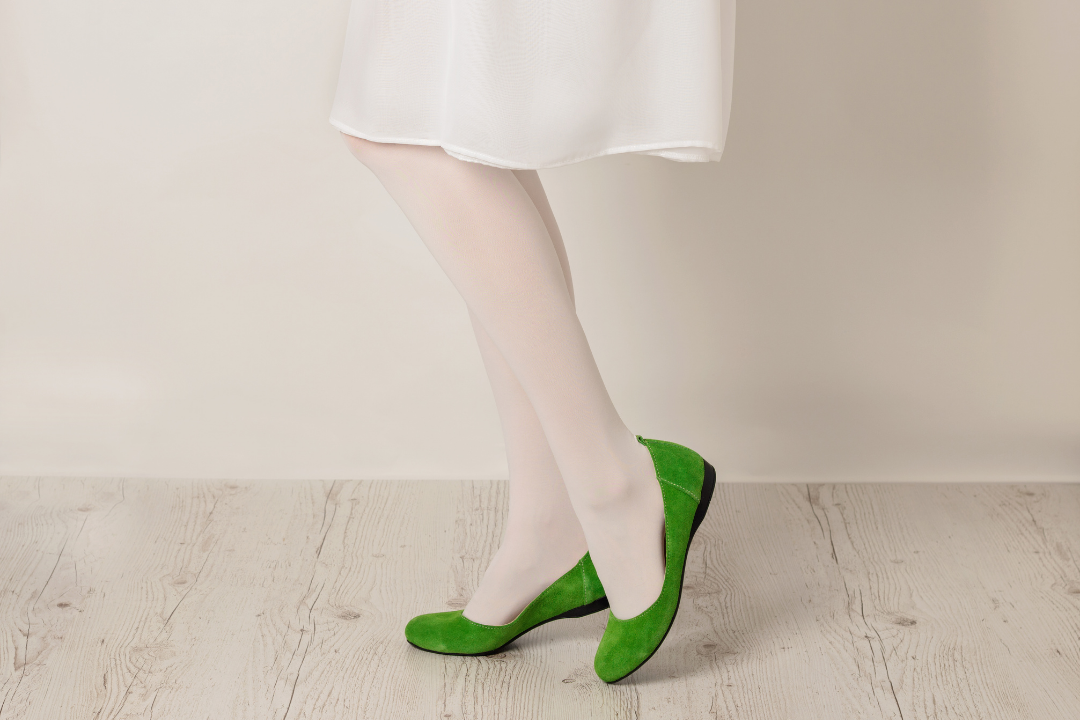 Although dainty white tights looks totally fabulous on flower girls and children gussied up for Easter Sunday, white tights on grown people just doesn't look right. Even if you're a pro athlete, wearing leggings for compression reasons. Just ask Kevin Durant.
3. Running Shoes with Jeans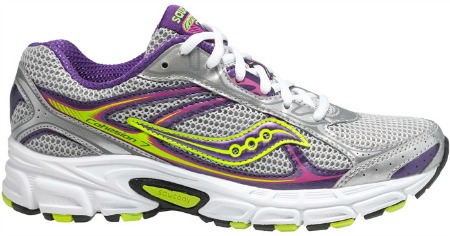 In my defense, I ran cross country in high school and was frequently very, very proud of my flashy new running spikes. But with Converse, Vans, Sperry's, ballet flats, old school kicks, ankle boots, riding boots, combat boots, mules, wedges, clogs, espadrilles, wellies, canvas sneakers, high-top dunks, TOMS, oxfords, pumps, and dozens of other styles out there, it seems like any option in one's closet would be a better choice for an outfit than the pair of athletic shoes you bought to use at the gym.
I of course ignored this conventional piece of wisdom, and have several dozen pictures on Facebook of me in my flared denim and Nike trainers to prove it. So suburban mom chic!
4. Flesh-Colored Leggings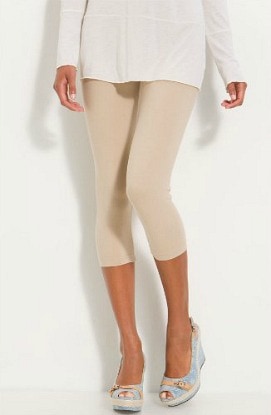 A few years ago, I purchased a pink and baby blue tunic from Forever 21 and bought a pair of light pink leggings to wear with it. It wasn't until I reviewed pictures from that weekend that I realized it looked like I was running around without pants on – and let me tell you, those Instagram filters didn't help my cause! Talk about awkward.
Instead of wearing tan, peach, pink, or mocha-colored leggings, I recommend going with a pair that contrasts with the color of your legs. Remember, you can't go wrong with solid black or charcoal gray!
5. Platform Flip Flops and Sneakers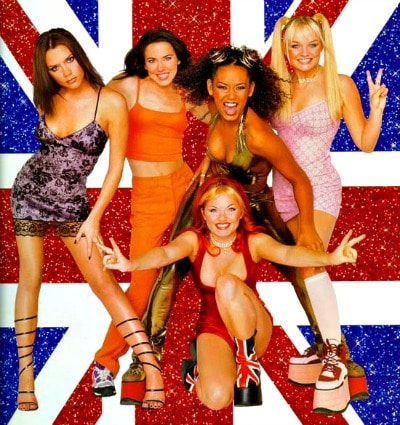 Official Promo Material | Virgin Records
I blame this one on Bratz Dolls, The Spice Girls, and the cutesy colors that Sketchers came in. I may or may not have also rocked my platform sneakers with knee-high socks – forgive me, fashion gods, for I have sinned!
The one good thing about my old platform flops and sneakers is that I'll be totally prepared the next time a '90s themed party rolls around. I've got my Baby Spice costume down pat.
6. Hoop Earrings with Athletic Gear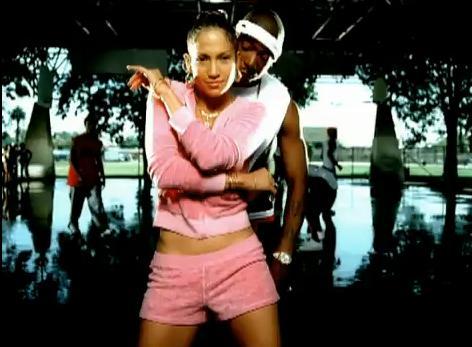 Screen Capture | Sony BMG Music Entertainment 2001
Jennifer Lopez rocked her hoop earrings with velour tracksuits and it looked awesome. I took this as a sign that I should wear hoops to gym class, tumbling practice, tennis matches, and during powder puff football games.
Not only did this make me look like some kinda crazy high-maintenance diva, but I'm pretty sure it was a health violation, too. Whoops!
7. Hair Bows Made for Children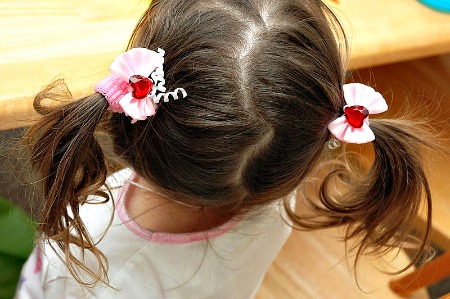 Photo: Wikimedia Commons
Hair bows themselves aren't the mistake – heck, we all know how fabulous Blair Waldorf made them look. My faux pas came freshman year of college when I rocked the ridiculously froo-froo ones that were clearly made for a preschool-aged girl. I mean, the teddy bear applique on the bow's knot should have been a dead giveaway!
Borrowing items from family members is usually a cool thing – think about classic designer goodies from your mom or a hip aunt, dress shirts from your brother, or a worn-in cardigan from your grandpa. But purloining hair accessories from your little niece isn't the best idea.
8. Nude Flats
There I was, at my first young professionals convention, wearing a spiffy new suit from Express and carrying a fancy black leather portfolio. I opted for ballet flats rather than heels, just because I knew I'd be walking all day long and wanted to stay comfortable. I was thrilled to hand out my resume, chit-chat with some of my old friends already in the work force, and generally impress everyone around me with my new-found professionalism. That is, until I walked by a full-length mirror and realized that, at a glance, my skin-colored matte flats made me look like I was walking around barefoot.
Nude heels, flattering and good. Nude flats with a patent sheen, chunky hardware, jewels, or other obvious embellishments, those are okay. But plain, completely skin tone-matching flats with bare legs? Never again.
9. Flip Flops with Pants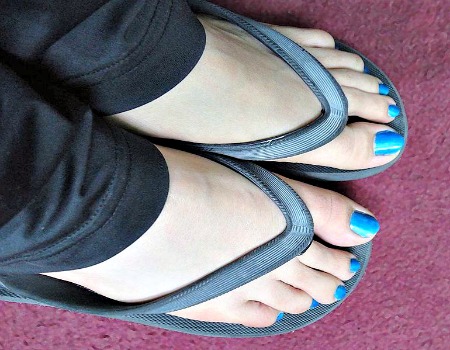 Photo: Wikimedia Commons
I'm not saying that this can't be pulled off – after all, I've seen girls rock flip-flops with linen pants and look totally fabulous. But every picture I see of myself from high school where I'm wearing a pair of flip-flops with corduroys, skinny cargos, or jeans, I shudder oh-so slightly.
If it's cold enough or if you're going to an event that's formal enough to require pants, it is probably a good call to wear shoes with at least a little bit of coverage and structure. Gladiators or sandal wedges should do the trick.
10. Dresses Worn Over Pants
I'll be honest, to this day I'm still somewhat of a supporter of this trend. It can definitely be done right – for example, a gauzy dress with linen pants, or a short tunic-like dress with a pair of skinny jeans. Totally chic!
I screwed this up by pairing long, patterned dresses with bell-bottomed jeans and yoga pants. Yes, I said yoga pants. Once, I wore a strapless dress with baggy black yoga pants, a denim jacket, and a pair of platformed Sketchers, and actually thought I looked sporty-chic and cool. (On that note, feel free to share any of your own embarrassing outfit stories – they'll make me feel infinitely better about myself.)
11. Overly Patterned Tights
Generally, I like patterned leggings. They're more substantial than tights, and have a feel that's almost more like a jegging or a pair of patterned skinnies than leggings. But heed my warning and be careful when it comes to boldly patterned tights, especially if the patterned isn't particularly cute.
I have a brown pair of argyle patterned tights from junior year that I tried to wear with a tweed skirt to prove my point. I pretty much looked just like Andie from The Devil Wears Prada on her first day of work.
12. The Hair Poof
So, I never did the full-on Snooki with a Bump-It… but I'm totally guilty of poofing and pinning the heck out of the back part of my crown, like some sort of crazed Southern Belle wannabe. I even used to pair the look with red lipstick and pearls. Being a sorority girl was a blast, but dang did I try my hardest to look like one or what?!
Luckily for well, the world, The Jersey Shore became a thing and the extreme poofing kinda died immediately after. I still look back at old date party pictures and blush a little bit, though.
Spill your guts, girls!
What are some of the fashion mistakes that you've made in the past? Did I list anything that you love to rock? What are some other fashion "don'ts" that you live by? What is the most embarrassing thing you've ever worn? Be sure to leave a comment and share some of your embarrassing fashion moments!