This post may contain affiliate links, which means we may receive a commission if you purchase through our links. Please
read our full disclosure here
.
This week's Fashion Challenge dares you to gain inspiration from someone near and dear to your heart — your Mom! Full of wisdom, grace, and beauty, there's no better source than a mother (or grandmother, guardian, or mother figure) for tips on looking great. Think about it: your mom's not afraid to be honest with you, knows you better than most people, and probably has a closet full of clothing that spans across decades. Who better to talk fashion with?
Since it's summer and many of us are home, I thought this week would be the perfect time to explore the wardrobe of your mom, grandmother, stylish aunt, or strong female figure in your life. Are you ready to take this challenge?!
Example Items to Borrow from Mom
Need some inspiration to get you started on this challenge? I've compiled a list of six types of items you might want to borrow from your mom, grandma, or other stylish woman in your life to get you inspired and thinking about the possibilities!
1. Something from Her Style Past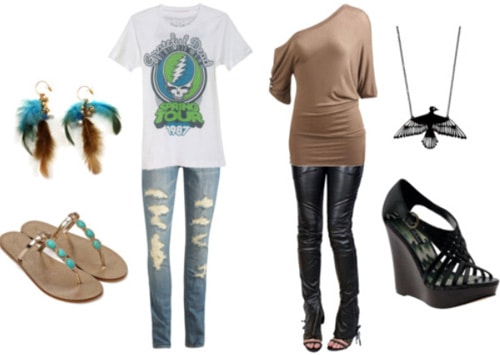 Before my mom was her velour-suit-wearing, chihuahua-toting, adorable self, she had a passion for leather pants and velvet mini dresses, which I'm happy to borrow on a regular basis! One tip to making this challenge work is to take something unique from your mom's past and use it in an outfit for yourself.
Did your mom rule the dance floor at Studio 54? Borrow a pair of her sky-high heels! Did she follow the Grateful Dead for months and sell veggie burritos out of the back of her VW van? Ask to try on her favorite concert t-shirt! Not only will you have a great new piece to wear, but you'll also have some wonderful bonding moments learning about her days before you came into the picture.
The key to incorporating a great piece from your mother's past into a wearable outfit is to pair it with current items you have. This keeps it from looking dated or costume-esque. Be sure to model your new creation for her–it'll be a great trip down memory lane for her as well!
2. Designer Goodies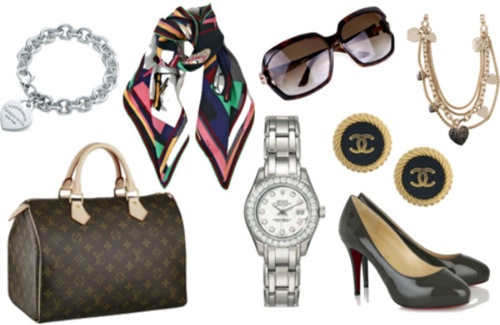 Moms and grandmas tend to have the best collections of designer items. If you ask really nicely (and offer to do the dishes for a week), perhaps your mother will let you borrow that Louis Vuitton speedy or Pucci scarf you've been eyeballing. Be sure to take extra good care of whatever you borrow so she lets you use it again!
3. Something from Her Culture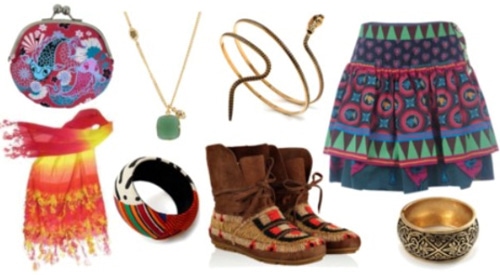 Many of us have mothers who are originally from another country. A great way to show your ethnic pride is by wearing something traditional from your mother's culture! While looking through her closet, ask her to tell you some stories from her life experience. These pieces are great conversation starters and will really add some richness to your wardrobe.
4. Straight from the Source Vintage Pieces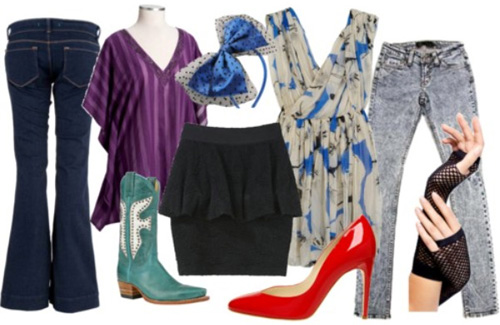 As we've all witnessed, fashion repeats itself. Why go out and spend money on a denim vest or bubble skirt when there is probably an incredible one right down the hall? While looking through my mom's closet, I found bolo ties, old school Reeboks, floral dresses, Dr. Martens, and the cutest bright colored heels!! These authentic vintage items will add some real character to your wardrobe.
5. Heirlooms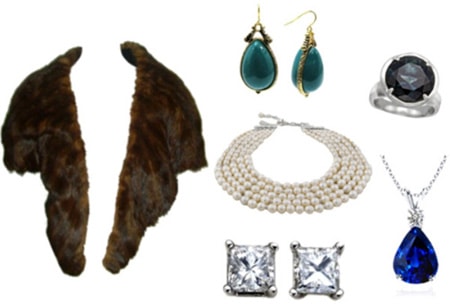 Have a special occasion? If you promise to be very careful, your mom might let you borrow her string of pearls, favorite pair of earrings, or a cocktail ring for the occasion. Personally, I choose not to wear real fur, but my mom has the softest faux-fur shrugs that I love running my fingers through! The point of borrowing an heirloom piece should be because of its sentimental value, not its price tag. Even if it's a gumball machine ring her great grandma handed down to her, wear it with pride!
6. Beauty Products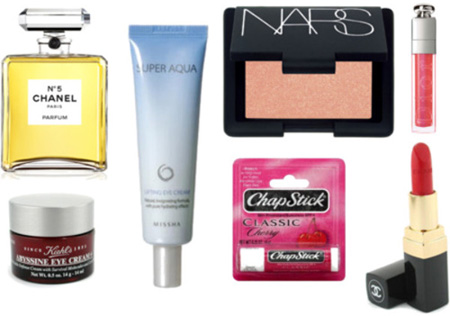 I don't know about you, but I know my mom is my go-to source for finding the best moisturizer for my skin type, finding out what the best blush for the money is, and learning tips to keep my skin looking young! If you're lucky, maybe your mom can give you tips on what products are worth the splurge, and which products you can buy from the drugstore. Ask to sample her eye cream, perfume, or ask if she knows any homemade beauty recipes you two can try together.
CF Reader Looks
Here are some looks sent in by CF readers! If you want to see your look featured here, read the instructions below for sending in your outfit photos!
Lalique – University of Maryland, College Park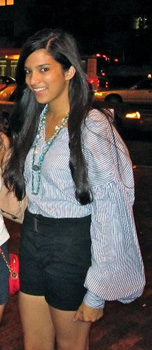 "I wore this outfit for a night out in Georgetown, DC. In the photo, I am wearing a vintage cotton striped "pirate sleeve" blouse from my mom. She told me that she used to rock this shirt with classic high waisted Levi's. However, I opted to balance out the voluminous top by wearing a modern high-waisted item: black shorts from Zara. I am also wearing two necklaces from Nordstrom (a strand of turquoise and a gold one with beads)."

"I have never received so many compliments on a shirt before! (Although, I couldn't tell if the guys who said nice things were joking or not because the shirt felt more conservative than overtly sexy.)"
Take the Challenge and Send in Your Photos!
Now that you have some ideas for this Fashion Challenge, we want to see what you can come up with! Send us your outfits and we'll make you famous. 🙂
Send photos of you wearing something from your mom's (or grandma's, aunt's, guardian's, etc.) closet to fashionchallenge AT collegefashion.net, and we'll feature you here. Include your name, what school you go to, and a description of what you're wearing in the email. Can't wait to hear from you!
What do you think?
Do you borrow from your mom's closet? If so, what's your favorite item of hers, and how do you wear it? I can't wait to hear your thoughts!