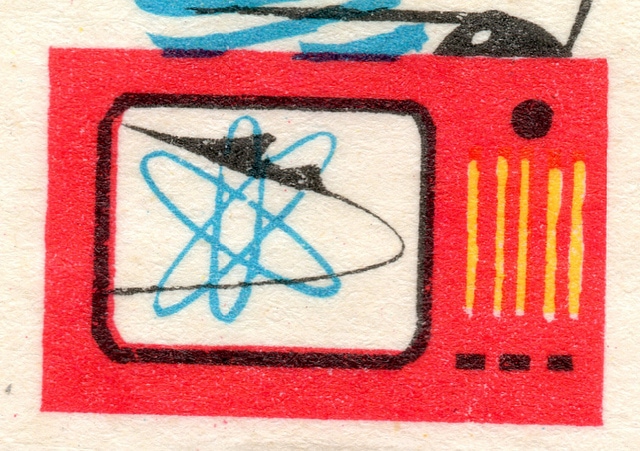 Hold up: It's officially summertime!
Now, unless you're a poor schmuck stuck taking summer A classes like me (*camera pans over my crying emoji face as I re-download the Canvas app on my phone*), I imagine you're probably living it up at your parent's house this summer, taking advantage of the free laundry and easy livin'.
In my very humble and couch potato-approved opinion, I think that the best way to take advantage of a summer sans schoolwork is to fire up the old Netflix (or Amazon or Hulu) queue again. This long break, make sure you catch up on these four Anna-approved shows!
Note: Other TV shows I've recommended on here before include "The Handmaid's Tale," "That '70s Show," "The Office," "Friends, "Community," "Saved by the Bell," "Jane the Virgin," and "Frasier." All are still great and totally bingeable!
1. "Twin Peaks"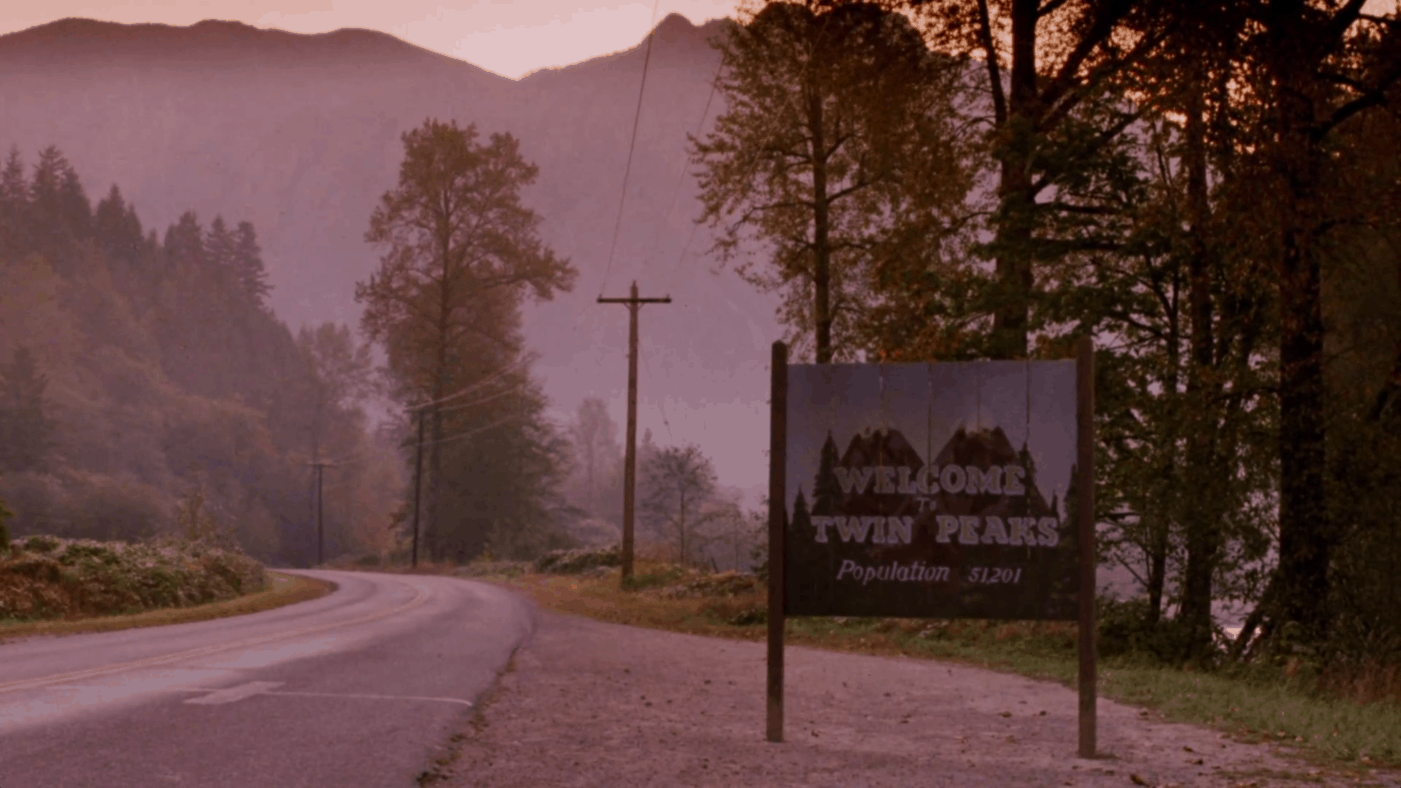 Where to watch it: Netflix, Amazon, Hulu
Genre: Serial drama, mystery, horror
Length: 30 episodes
In Spanish, there's a colloquial saying for small towns: "Pueblo pequeño, infierno grande." Small town, big hell.
Cue back to "Twin Peaks," a somewhat campy, terribly melodramatic David Lynch masterpiece of the '90s that features a small town turned upside down after the murder of its high school homecoming queen, Laura Palmer.
If you're into offbeat humor, killer theme songs, and near incestuous town love triangles, this show is sure to fill your every TV craving. Plus, the show is finally coming out with its third season this week, so you'll have that to look forward to when you fly through the original episodes!
2. "Brooklyn Nine-Nine"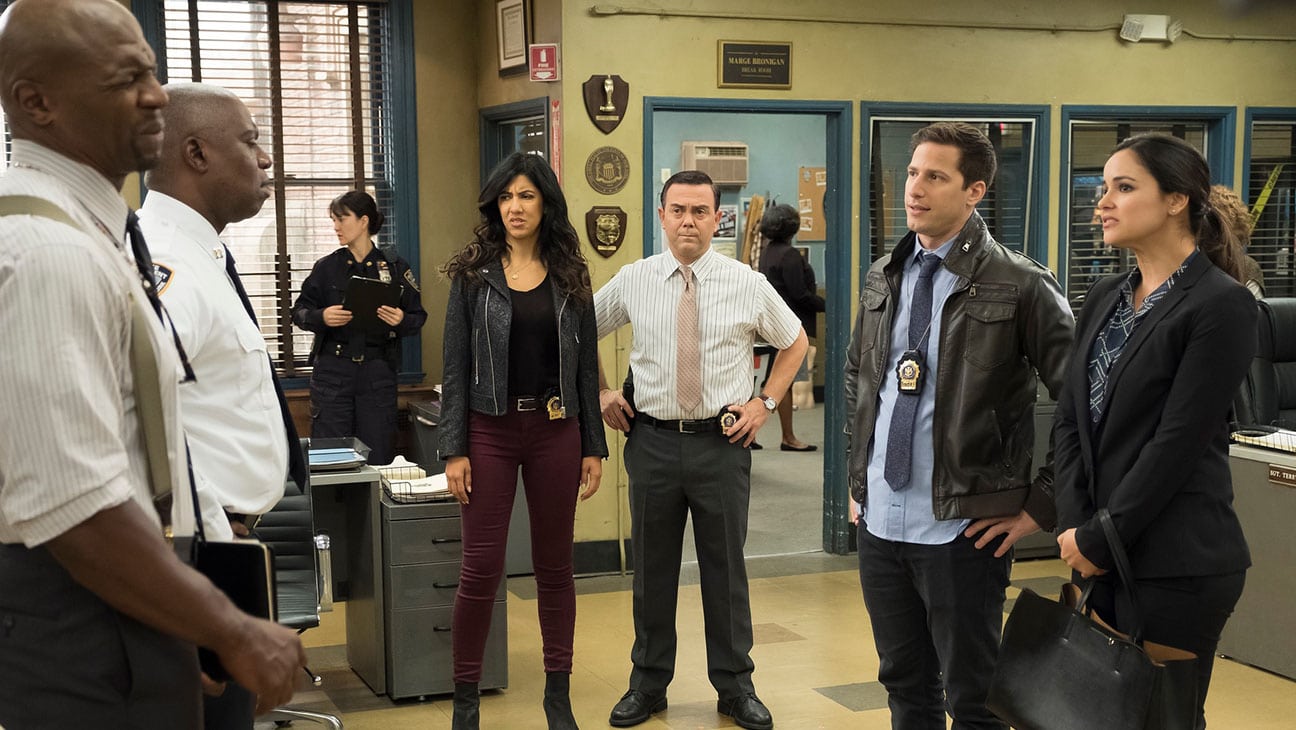 Where to watch it: Hulu, Amazon
Genre: Police procedural, sitcom
Length: 88 episodes
Next up on the list is a series that's almost the polar opposite of "Twin Peaks": the laugh-out-loud funny cop show "Brooklyn Nine-Nine."
This Andy Samberg-led sitcom features a team of NYPD detectives each more kooky than the next. My personal favorite: Twitter goddess Chelsea Peretti as Gina Linetti (THAT NAME CHANGE, THOUGH), the precinct's larger-than-life civilian administrator and "Dance-y Reagan" dance troupe member.
And for being a comedy show, "Brooklyn Nine-Nine" is surprisingly woke, acknowledging prejudices faced by minorities and racial insensitivity while still maintaining the sardonic funny angle. Take a look at this 55-second clip to see what I'm talking about here!
3. "Suits"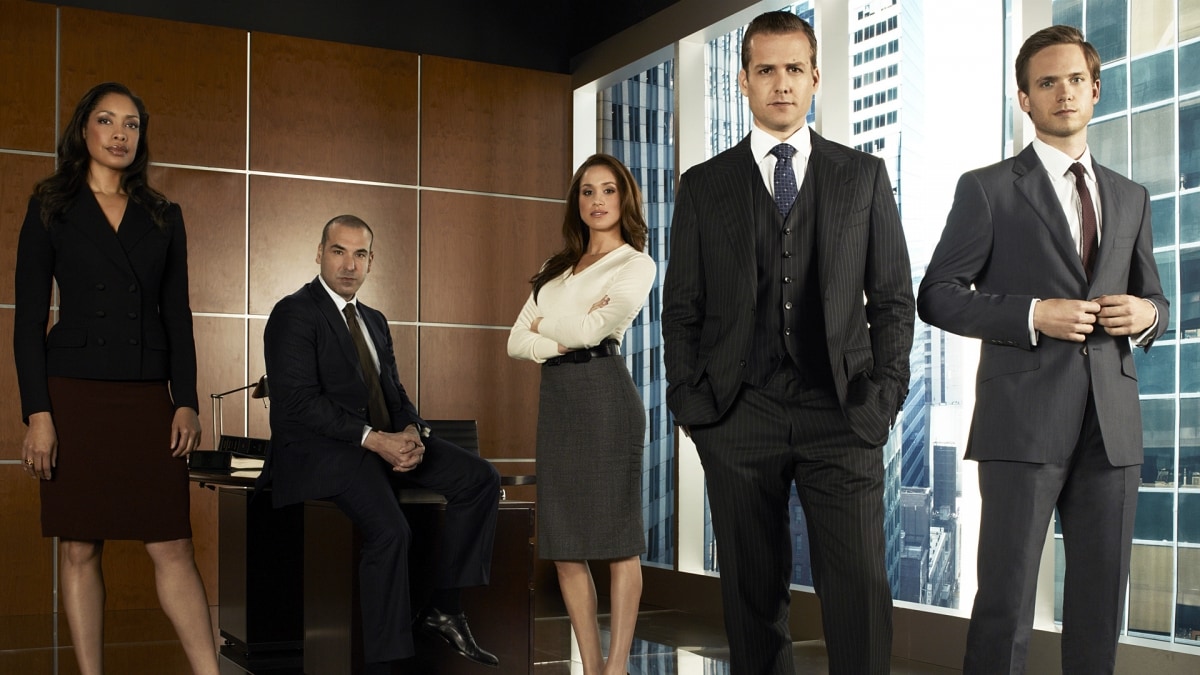 Where to watch it: Amazon
Genre: Legal drama
Length: 92 episodes
(Yes, that's Meghan Markle, the future possible HRH Princess Henry of Wales, in the center of the promotional still.)
Low-key pushing the idea that you don't really need to go to Harvard — or any law school, for that matter — to be a top lawyer, "Suits" focuses on what would happen if a young, genius college dropout and a suave, cutthroat attorney were to implicate themselves in an elaborate, and 100% illegal, ruse of lawyering without a license.
This is the show that made me seriously consider the pre-law track for a hot minute back in freshman year. It didn't hurt that Jessica Pearson (the character I looked up to for her career ambition and effortlessly cool personality) complemented her sharp legal brain with amazingly stylish bodycon dresses!
4. "Project Runway"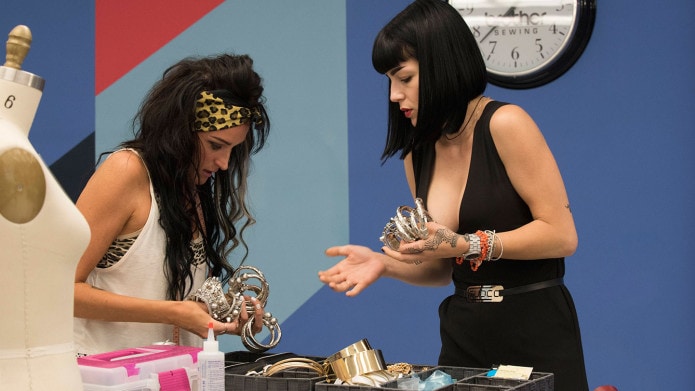 Where to watch it: Hulu, Amazon
Genre: Reality competition
Length: 182 episodes
What can I say about "Project Runway" that hasn't already been said? 15 seasons long and still running, the show has something for everyone: fashion design, reality TV drama, Heidi Klum, Nina Garcia, CFDA Lifetime Achievement Award winner Michael Kors (later Zac Posen), Parsons, and, best of all, Tim Gunn. If there's nothing in that list that appeals to you, you're not only in the wrong website (hello, College Fashion!) but the wrong mindset.
On a much lighter note, this compilation of Michael Kors' funniest quips from the show is downright hilarious! Even if you can't dedicate yourself to watching the whole show, you'll enjoy the clip of Michael saying things like, "She looks like a disco soccer ball." Oh, Michael!
Thoughts?
What are your plans for the summer? Are you looking forward to watching any new TV shows this month — possibly the revamped "Twin Peaks"? Which is your preferred medium for binge watching: Netflix, Amazon, or Hulu?
We want to hear you out! Comment down below and tell us what you think.