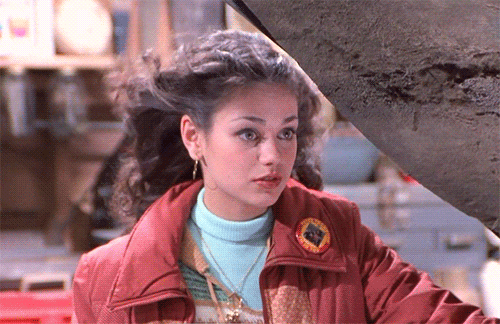 Let's face it: As annoying and superficial as Jackie Burkhart from "That '70s Show" may have been, we've all wanted to step into her stylish clogs for a day. (And have her do our makeup for us.)
Ever since I started re-watching the show this week, I haven't been able to tear my eyes away from Jackie's stylish ensembles. Every insanely high-waisted flare jean, gaudy gold hoop jewelry set, and floral peasant/crop top mix she's worn in the first season has looked, against all odds, perfect. Even her funny Jackie T-shirt makes me want to go out and buy my own.
And now that I'm obsessed, I'm determined to take you all down with me. Keep reading for five pieces you need to create Jackie Burkhart outfits in 2019.
(Side note: Though I reckon Jackie wouldn't be opposed to spending all of her daddy's allowance money on clothes at the mall, all items here are $100 or less–because college ain't cheap, y'all.)
Jackie Burkhart Outfit Step #1: Acquire a bad and boujee silk scarf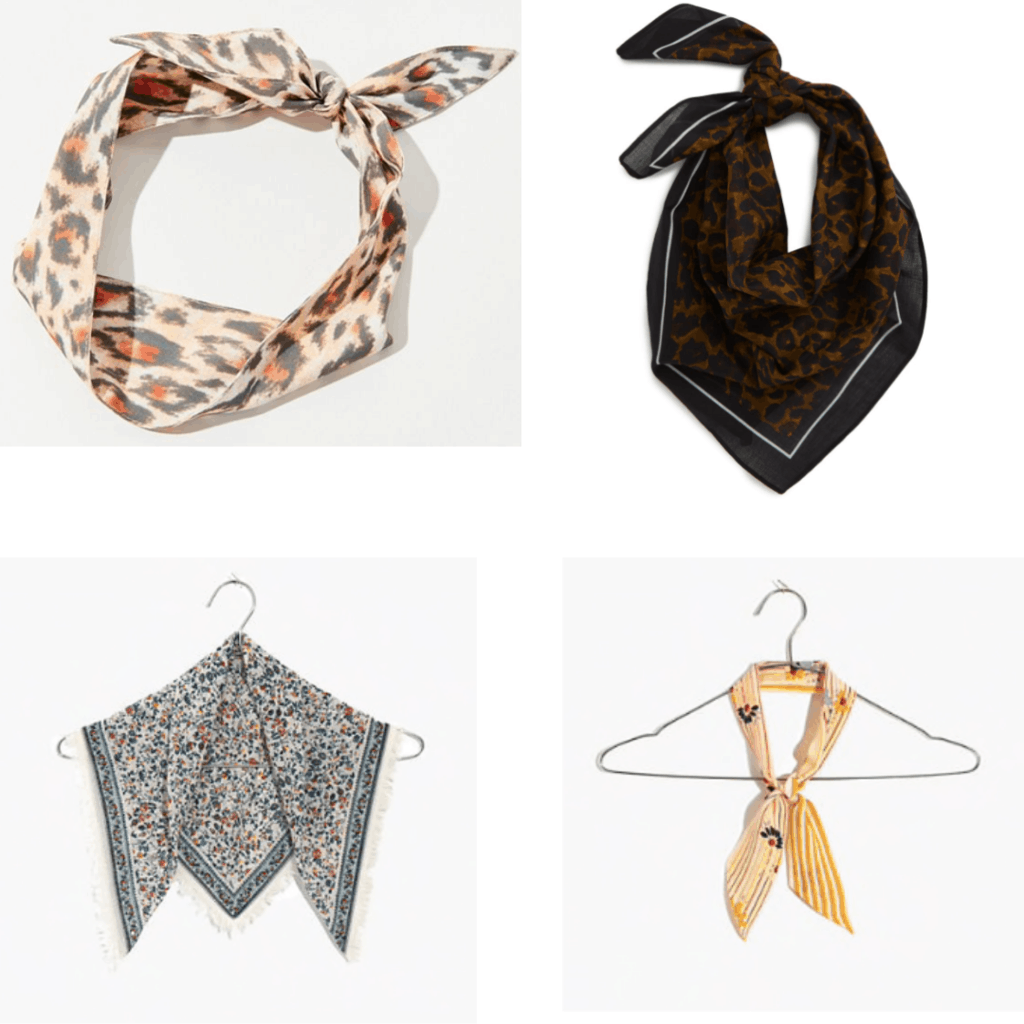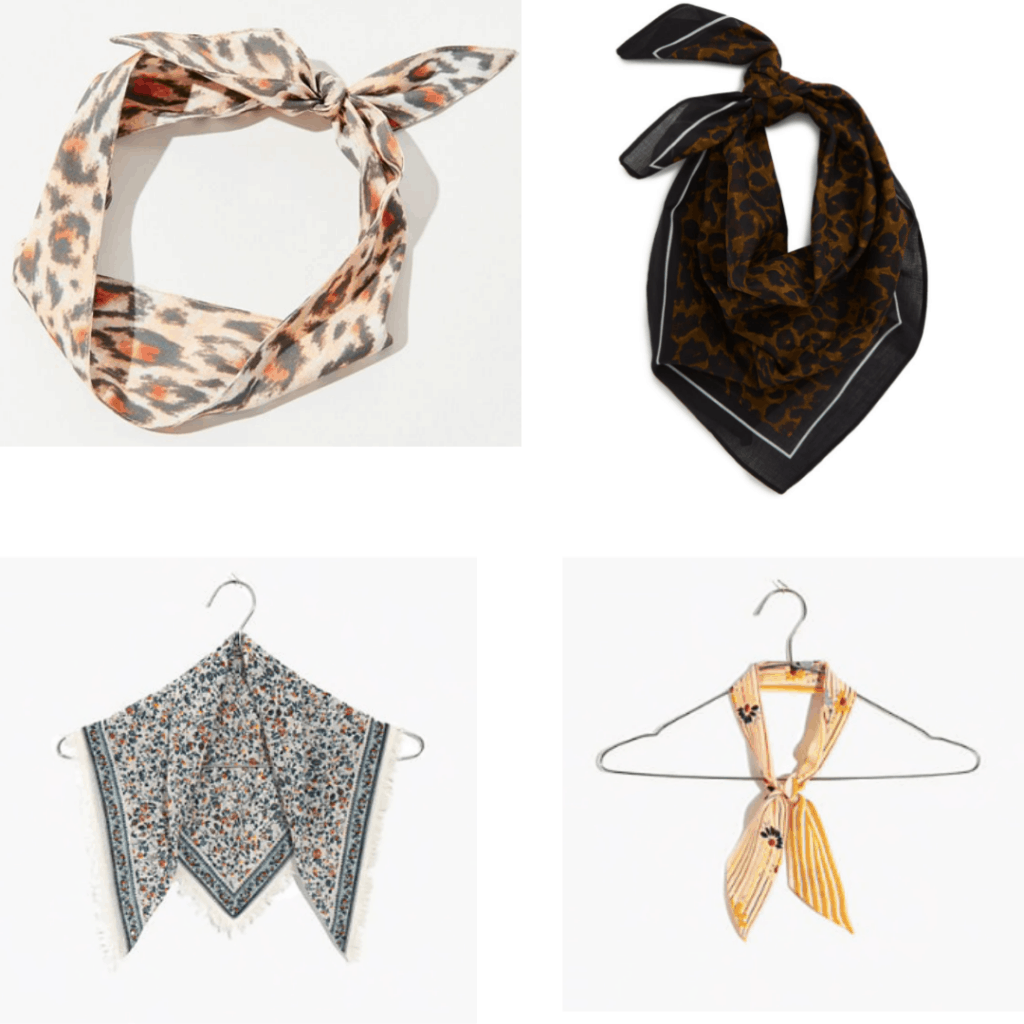 Products: Cheetah Scarf – Urban Outfitters, Leopard Scarf – Nordstrom, Printed Bandana – Madewell, Yellow Scarf – Madewell
Throughout the beginning of the show, Jackie was portrayed as a popular, superficial cheerleader who would primarily hang out with her airhead boyfriend and his "loser" group of friends, presumably because the popular high school crowd just wasn't as fun as Eric's basement. (I'm not the only person who finds this weird, right?)
One of the ways that Jackie was able to stand out from her slightly less affluent classmates was by wrapping a square silk scarf or paisley neckerchief around her thin, aristocratic neck. It looked hella classy and was very Jackie O.-inspired.
Step #2: Deck yourself out in gold and tassels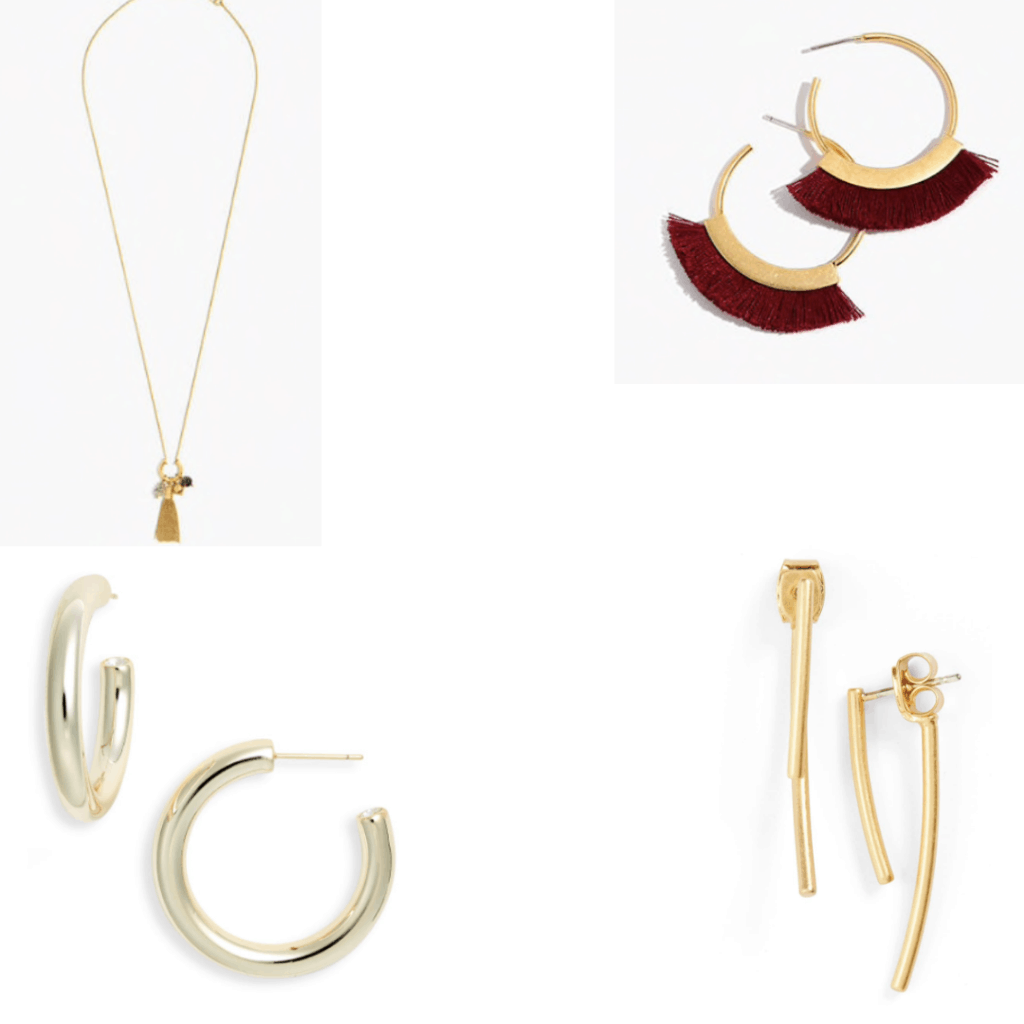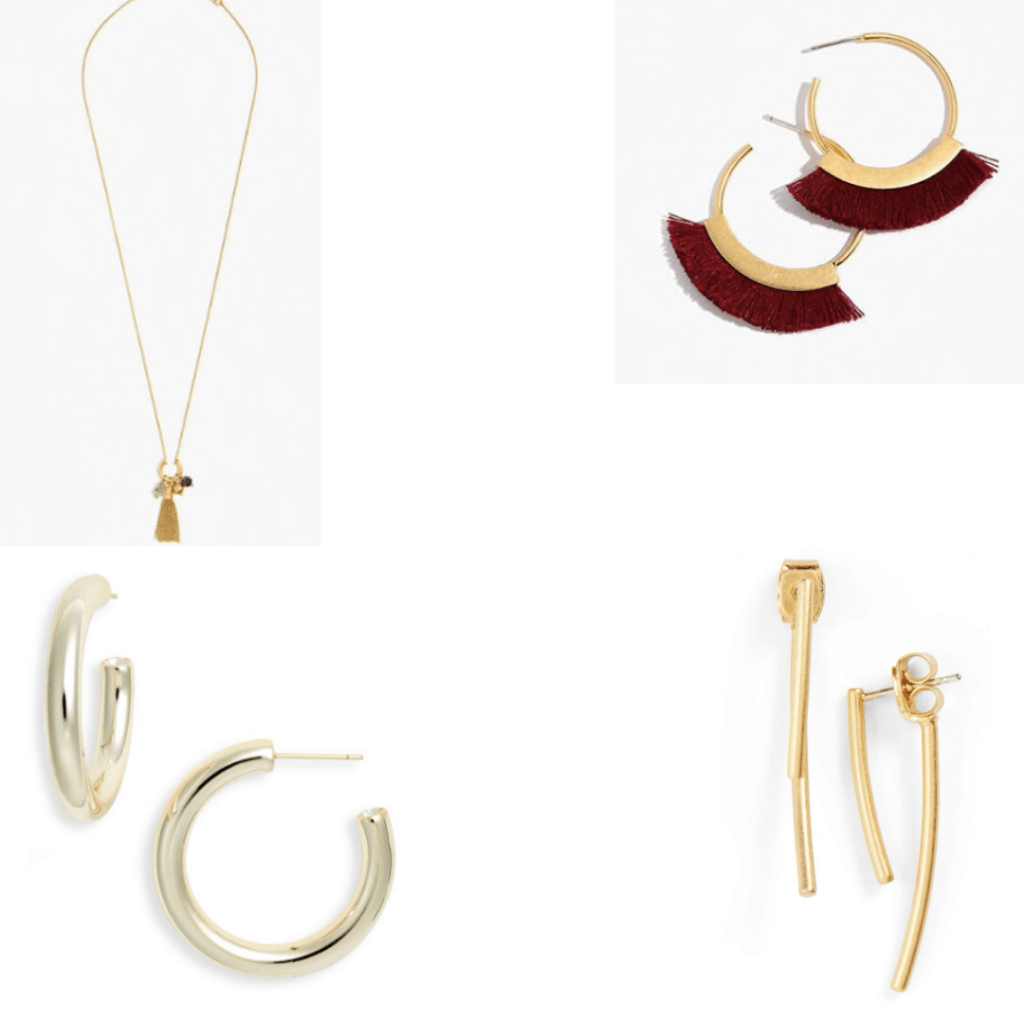 Products: Necklace – Madewell, Fringe Earrings – Madewell, Hoop Earrings – Nordstrom, Ear Jackets – Madewell
Accessorize like it's nobody's business. Wait, no, scratch that. Accessorize like it's everybody's business to know. It's the Jackie way.
Remember the Lisa Frank spiral notebooks from elementary school? Try to make your jewelry like that, only a touch more sophisticated. Also, five points to you if you manage to incorporate both floral designs and cutesy butterfly prints into your outfit!
Step #3: Embrace the flower power aesthetic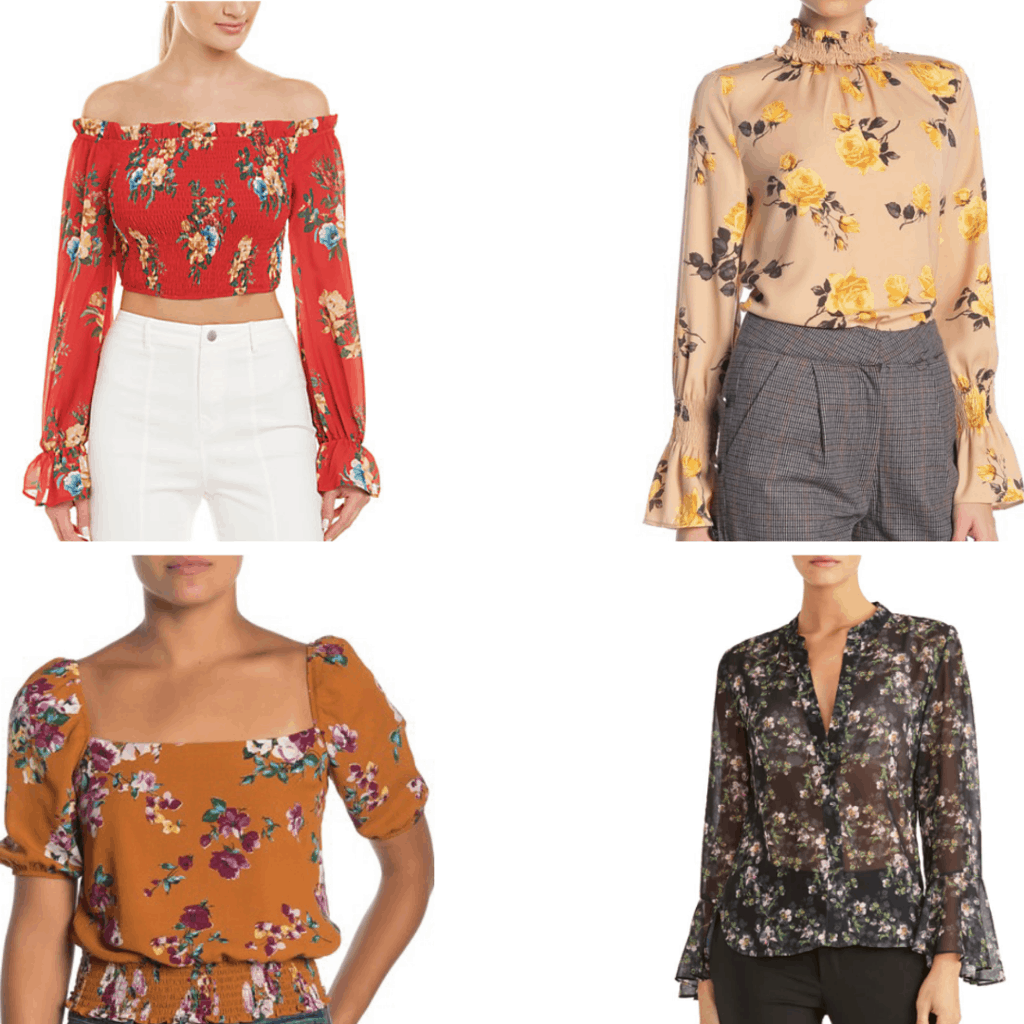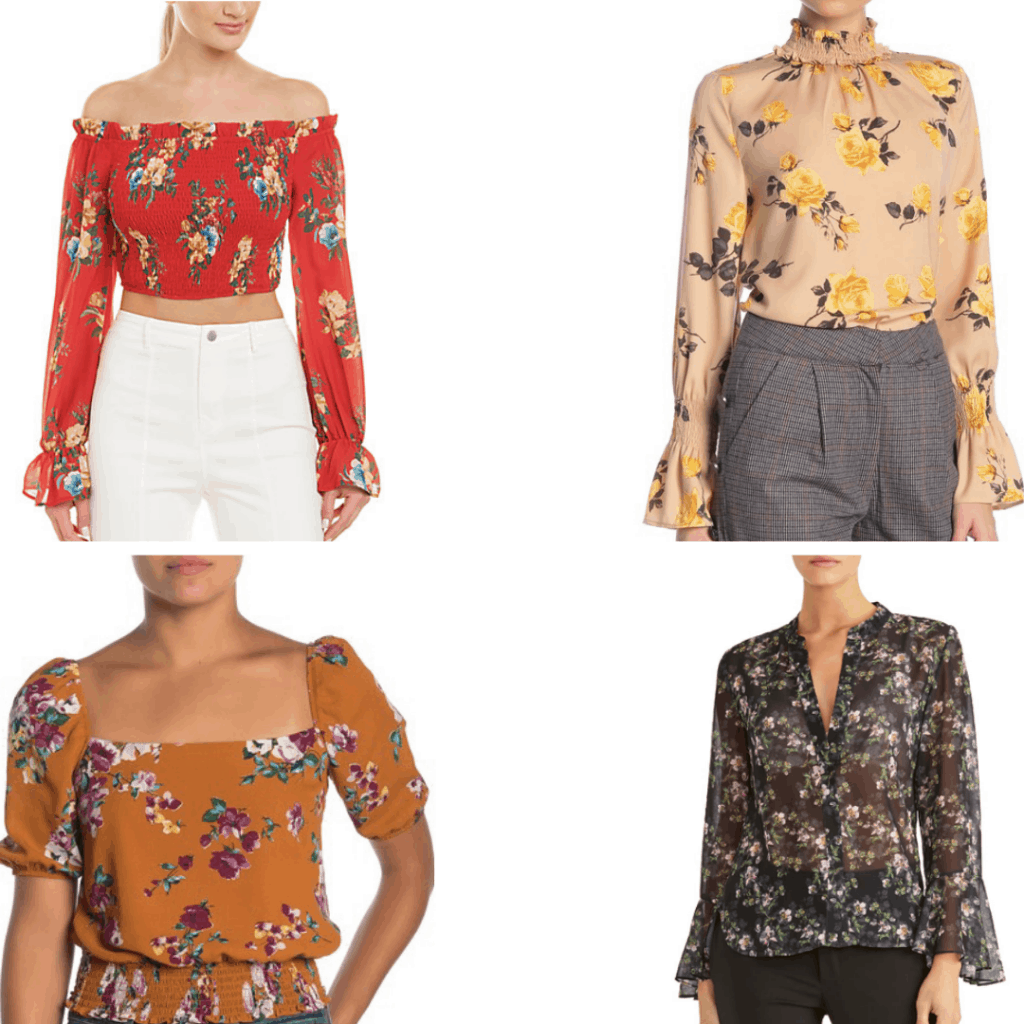 Products: Red Blouse – RueLaLa, Yellow Floral Top – Nordstrom Rack, Rust Floral Top – Nordstrom Rack, Black Floral Top – Nordstrom
Jackie wore peasant tops (some off-the-shoulder, some crop top) and floral rompers quite a number of times throughout the course of "That '70s Show." Despite how often they were featured on camera, these little numbers never failed to impress. (Probably because you can never go wrong with a classic!)
I'm not going to lie, Jackie's tops would look equally ah-mazing on the streets of New York or San Francisco as they did on the heavily lit set of "That '70s Show." Do yourself a favor by wearing one out tonight!
Step #4: Rock out to high-waisted denim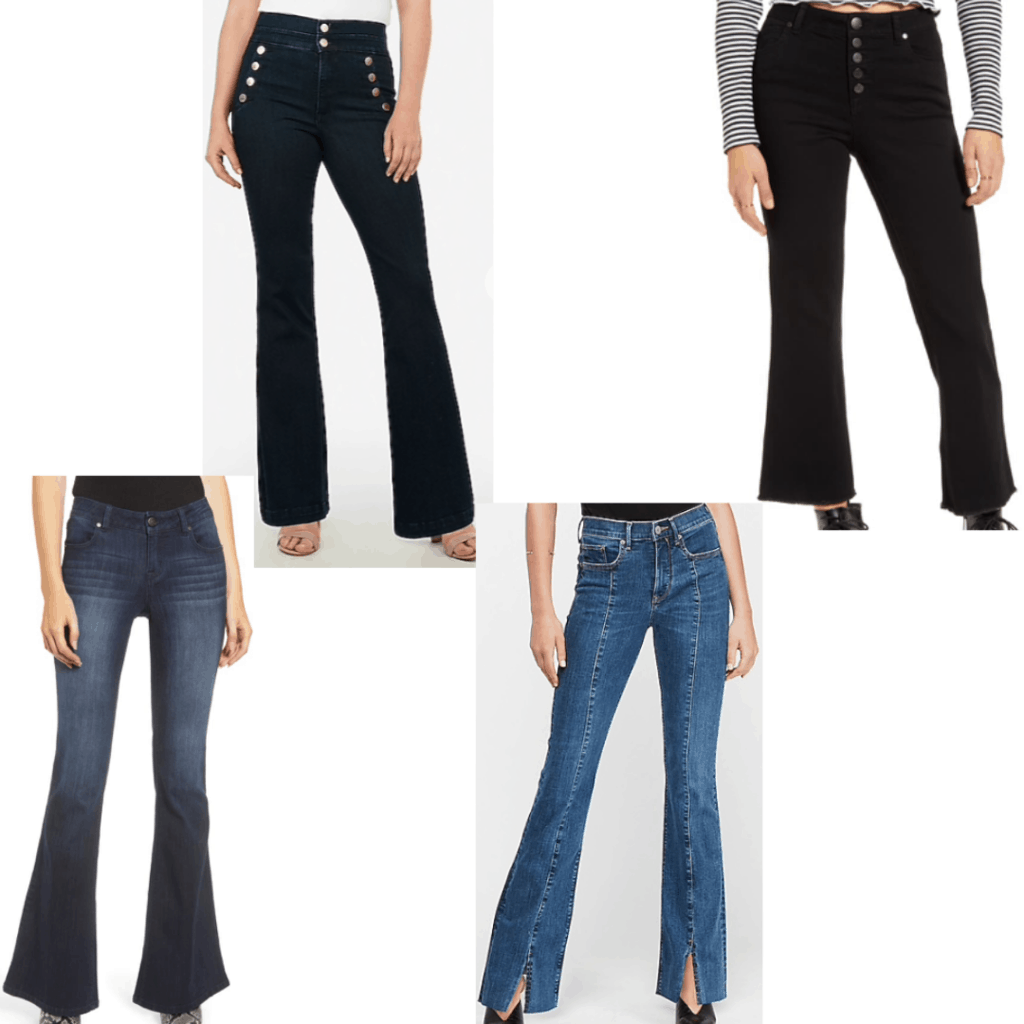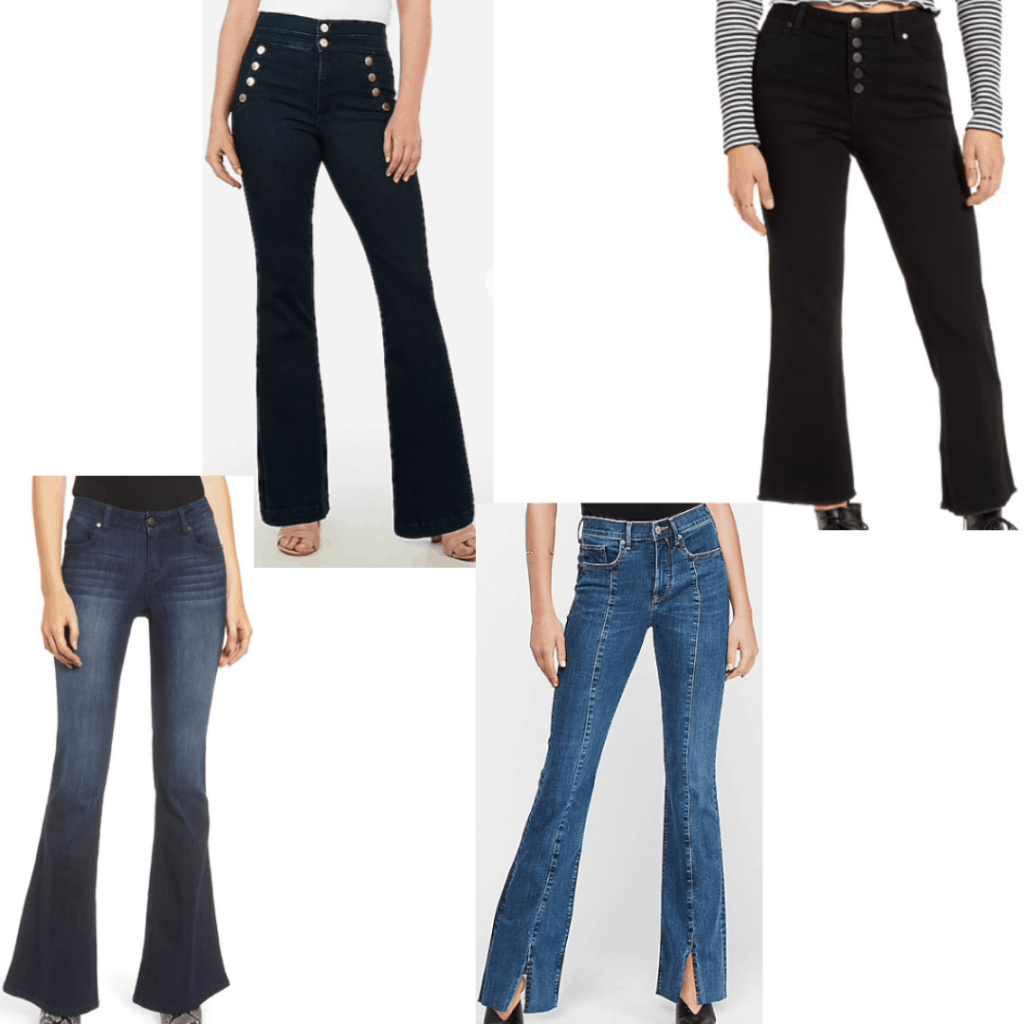 Products L-R: Dark Wash Flares – Nordstrom, Button Pocket Flares – Express, Split Front Jeans – Express, Cropped Flares – Nordstrom
Okay, I have a confession to make: I personally own a pair of vintage high-waisted bell-bottom jeans I've worn to death. And they're incredible. They look good, they're super comfy, and best of all, they make my butt look unbelievably great (which, let's face it, is the number one goal of a good pair of jeans).
Step #5: Slip on disco-rific shoes.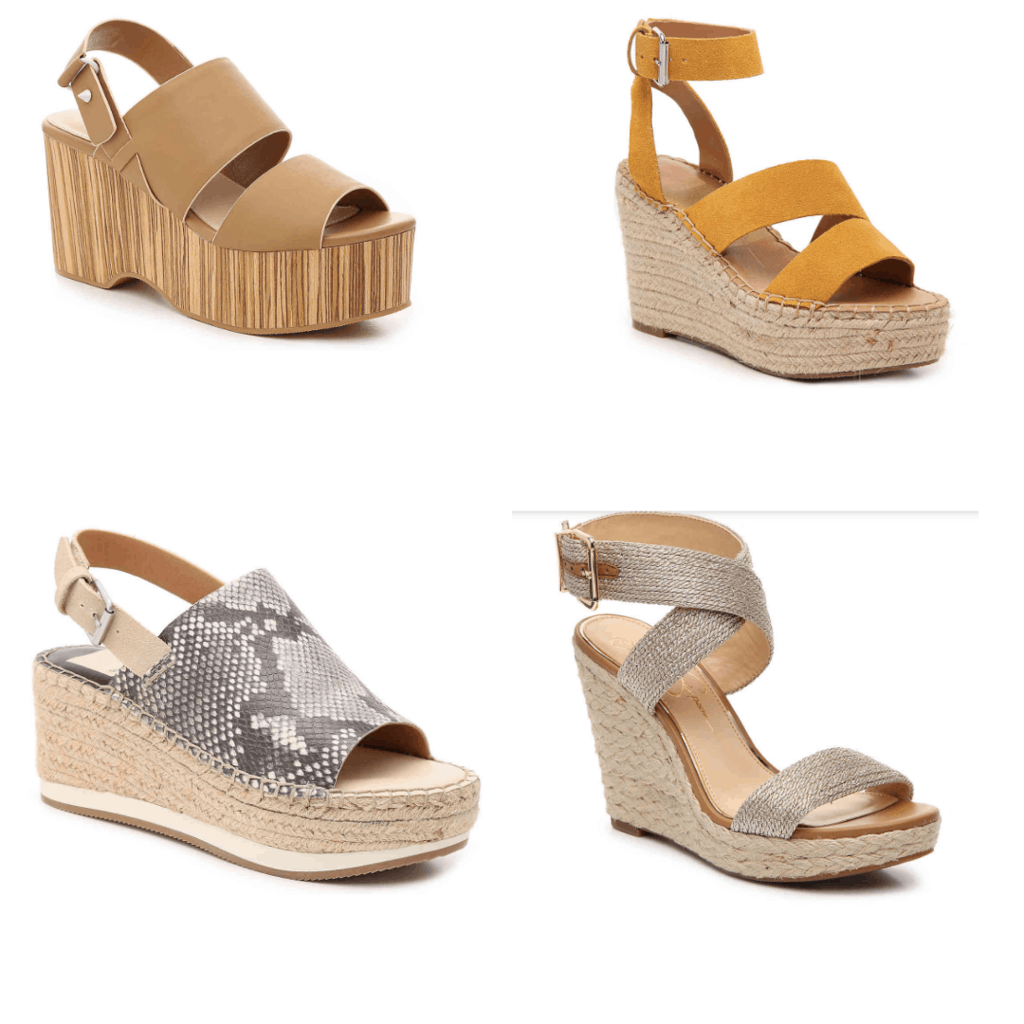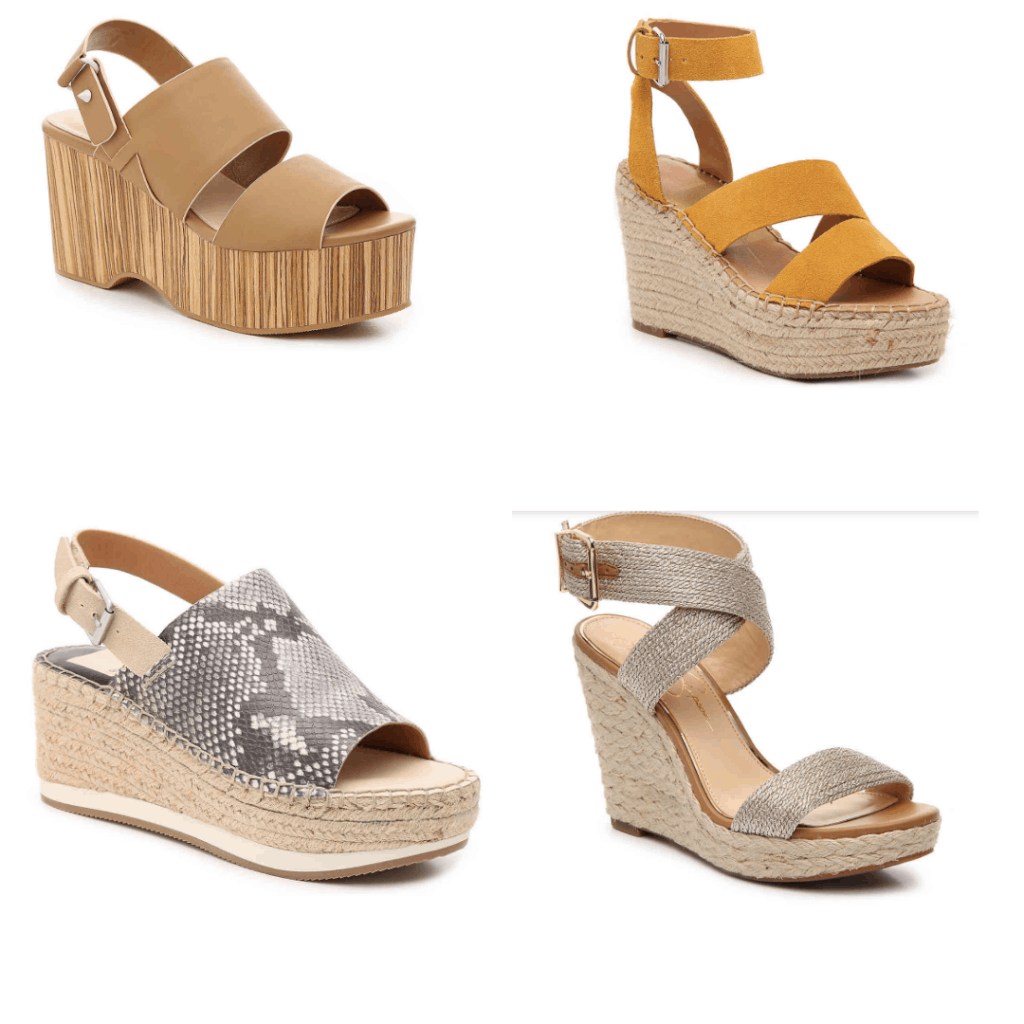 Products: Sand Wedges – DSW, Mustard Wedges – DSW, Snakeskin Wedges – DSW, Silver Wedges – DSW
You may not be going out to the disco every week like Jackie was, but you sure can dress like it! (Or wear these shoes and go to your own personal disco, because that's a thing now.)
While these tall, chunky wedges may not be the silvery platform shoes your parents remember wearing to the discotheque, they're a heck of a lot more stylish and versatile.
Well, what are you waiting for? Are you going to copy Jackie Burkhart's outfits?
If the '90s managed to make a stir in the 2010s, you can bet the '70s are well on their way to making a re-entrance in the world of fashion soon enough. Get a head start today by emulating Jackie Burkhart's outfits!
Editor's note: This post was originally published in 2017; it was completely updated and revamped in 2019 with new photos and information.