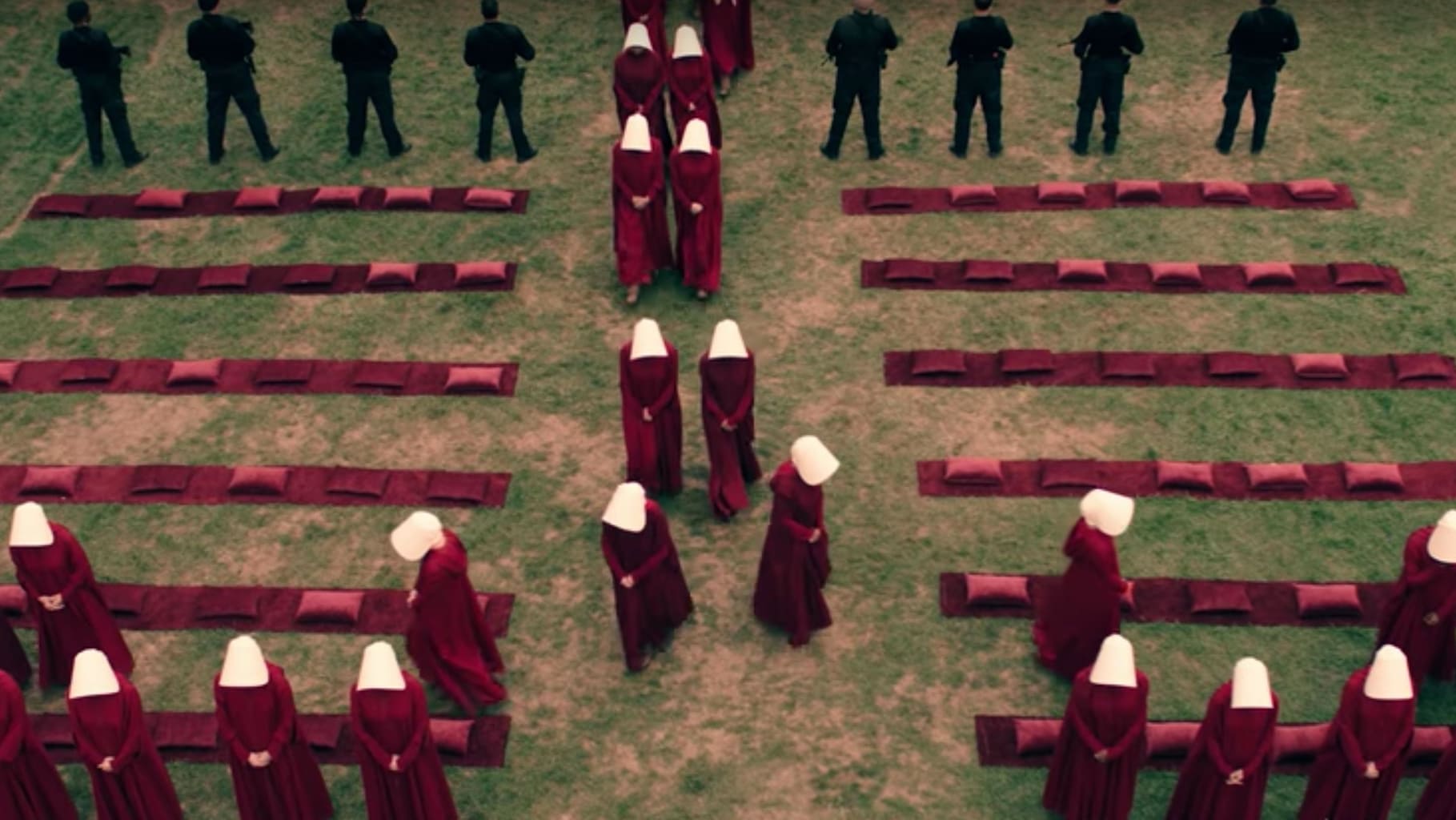 Last month's release of the Hulu TV series The Handmaid's Tale is everything and more. Lauded as a "cautionary tale" by its actors, the show boasts strong ratings, first-rate talent, and a thrilling plot that diverges ever so slightly from Margaret Atwood's 1985 novel of the same name.
While the material may be too dark and twisted for a casual binge-watching session (THT is set in a near-future timeline where a plague of infertility breeds an unnatural necessity for servant baby-makers), I highly recommend watching the show if you're into contemporary dystopia and cracks at Tinder.
For an inside look into the psychology of three female roles that dominate the action in The Handmaid's Tale, read ahead! (Spoilers included.)
The Commander's Wife: Serena Joy Waterford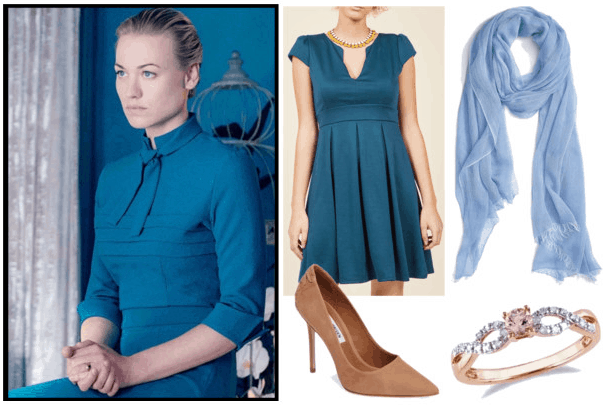 Products: Dress – ModCloth | Silk Scarf – Nordstrom | Heeled Pump – Nordstrom | Ring – Zales
Serena Joy is the wife of Fred Waterford, a commander high up the ladder of Gilead's totalitarian society. Formerly a popular televangelist, Serena Joy's power is now fully restricted to the home, where she finds herself acting as the mistress of an ultra-conservative household.
In the Hulu television adaptation, Serena Joy's character, while flawed, is handled surprisingly sympathetically. In an excellent portrayal by Yvonne Strahovski, you can see Mrs. Waterford's steely blue eyes hover between extreme pain and cold determination as she holds Offred's body for moral support during the intensely awkward monthly copulation ceremony between Offred and Fred. The act is so terrible that you want to look away, but you just can't.
The Handmaid: Offred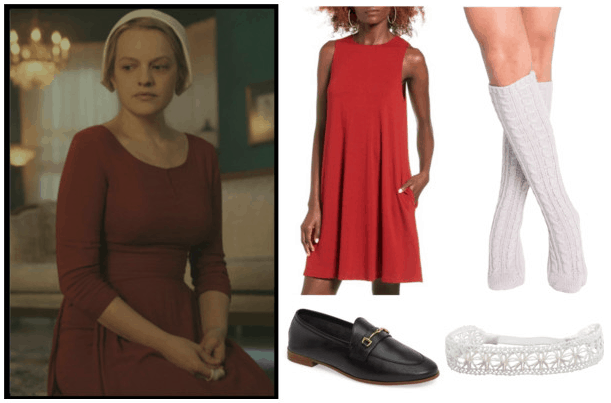 Products: Dress – Nordstrom | Cable Knee Socks – JCPenney | Loafers – Nordstrom | Headwrap – Target
Offred is the new handmaid to the Waterfords, played to perfection by Mad Men veteran Elisabeth Moss. Offred's name literally means "Of Fred," which links her to her master, Commander Fred Waterford. This isn't Offred's first trip to the wild Gilean rodeo, but Waterford's private meetings with her and the information that there's an Eye (Read: spy) in her house is enough to put Offred on her toes for the year she's stuck with the family.
Before the civil war and revolution, Offred was June, an educated, thirty-something wife and mother. While outsiders see Offred as meek and submissive, her running inner monologue betrays her contempt for the patriarchal system and a compelling, biting intellect.
The Martha: Rita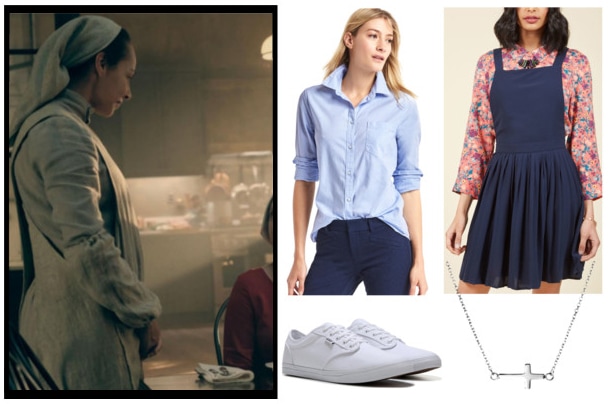 Products: Oxford Shirt – Gap | Pleat Jumper – ModCloth | Sneakers – Macy's | Cross Necklace – Kohl's
Rita is the Martha, or housekeeper, of the Waterford home. According to Offred, Marthas do not have the same religious importance as the handmaids nor the marital alliance to the commanders, but their expertise in cooking and household duties save them from being shipped off to work (and die) in the Colonies.
We really don't learn much about Rita or who she was before she was assigned to be a Martha, but it's not a big deal in the narrative: It just means that she's done a great job fitting into her silent societal mold. The fact that we never see Rita's perspective or opinion is a statement in itself of Gilead's police state mentality.
Thoughts?
Have you seen The Handmaid's Tale on Hulu yet? Did you read the novel by Margaret Atwood? What are your thoughts on it?
Comment below!