This post lists the best waterproof makeup products of the year.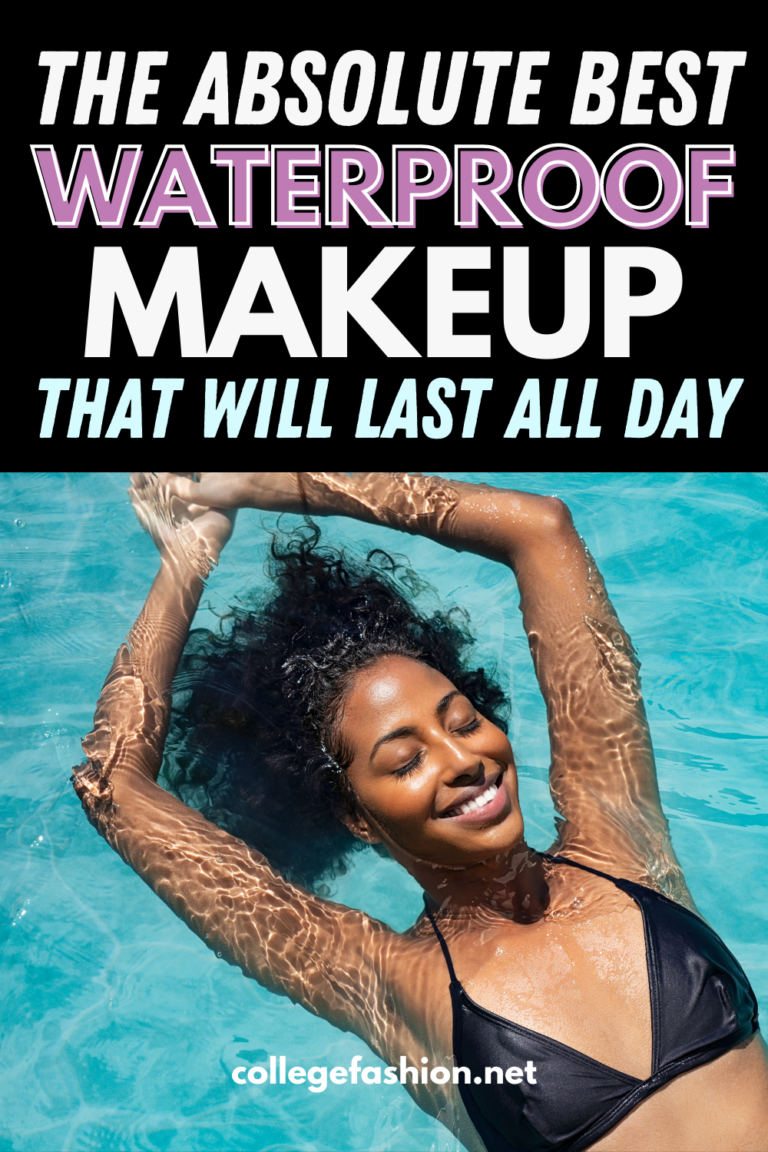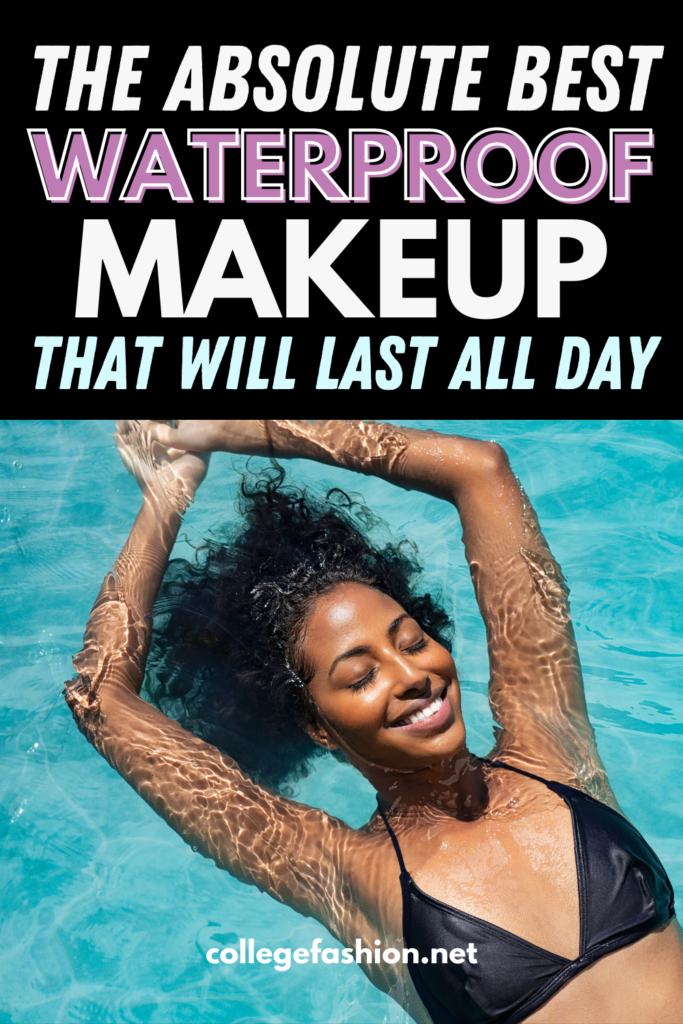 We've all been there: you apply your regular makeup before a beach or pool day, and after swimming, splashing, and sweating you catch a glimpse of yourself in a mirror and… ugh. Your makeup is smudged, smeared, or completely gone, and you wish you hadn't worn any in the first place.
While some people opt to skip makeup on summer days, there is nothing wrong with wearing a full face of makeup for any occasion you choose. And that includes beach days!
There are many reasons you might want to wear waterproof makeup. Whether you want to cover up acne or dark circles, fill in sparse eyebrows, or just look extra amazing in your photos, it's all valid. You deserve to feel like your best, most confident self, no matter what you're doing! And that's where waterproof makeup products come in.
Waterproof makeup has come a long way in recent years. These days, you can rock a full face of makeup on those sweltering beach and pool days and still look amazing, even after swimming or splashing.
Let's hop to it! Here are the best waterproof makeup products on the market this year, with both high-end and drugstore options.
Best Waterproof Makeup Primer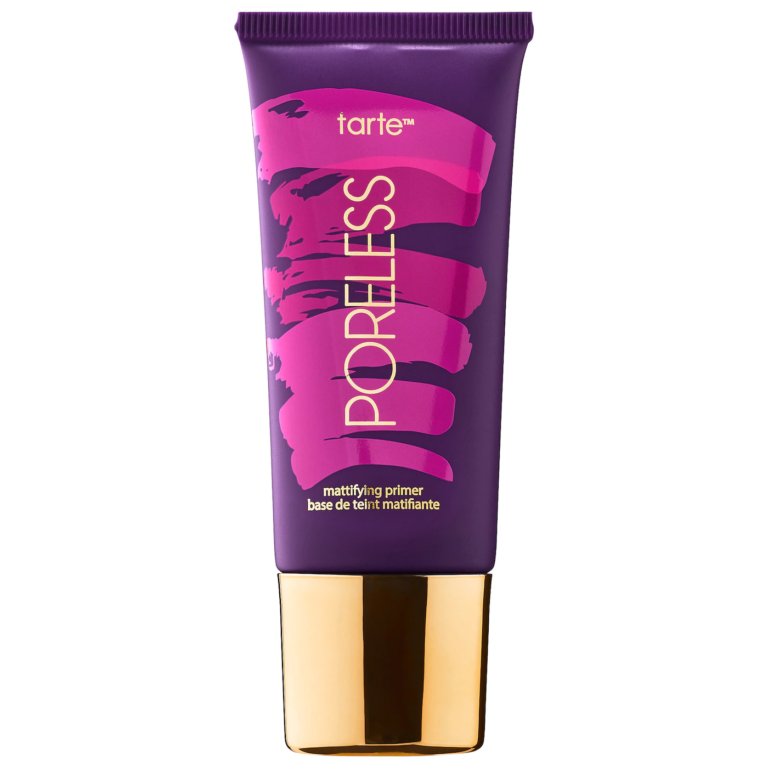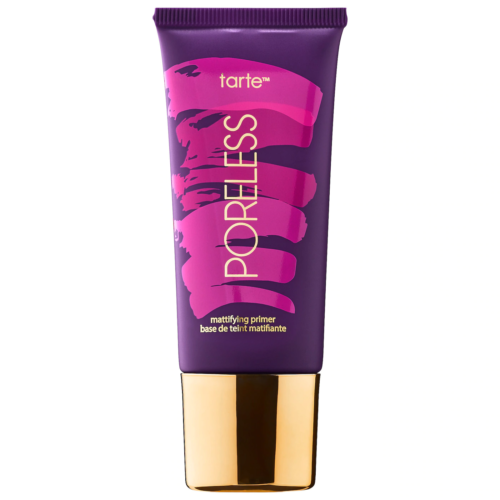 Creating a base for your makeup is one of the most important steps you can incorporate into your routine to make your makeup last through anything.
Your makeup needs something to stick to if you will be outside in the sun or submerged in water. Try choosing a primer that caters to your skincare needs, or a mattifying one to beat the heat.
The Tarte Poreless Mattifying Primer is specifically formulated to be waterproof and last for 12 hours.
Other top-rated waterproof primers:
Best Waterproof Concealer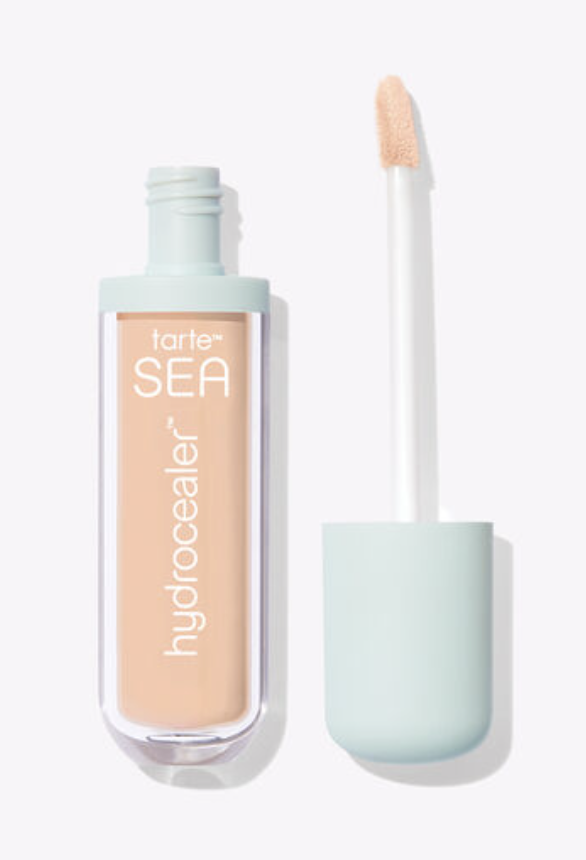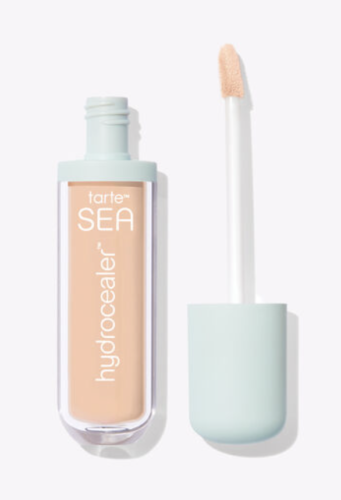 Concealer is an important step in most makeup routines. And if you're going for a natural makeup look, you may only need a little bit of concealer as your base for the day.
Whether you want a little coverage or a lot, a good waterproof concealer will cover what you need and stay on all day.
The Tarte Hydroceler Concealer is a light to medium coverage concealer that looks completely natural. It's also waterproof so it will stay on through your whole day. Its small concealer tube is also easy to stick in your purse for touch-ups as the night goes on.
Other top-rated waterproof concealers:
Best Waterproof Foundation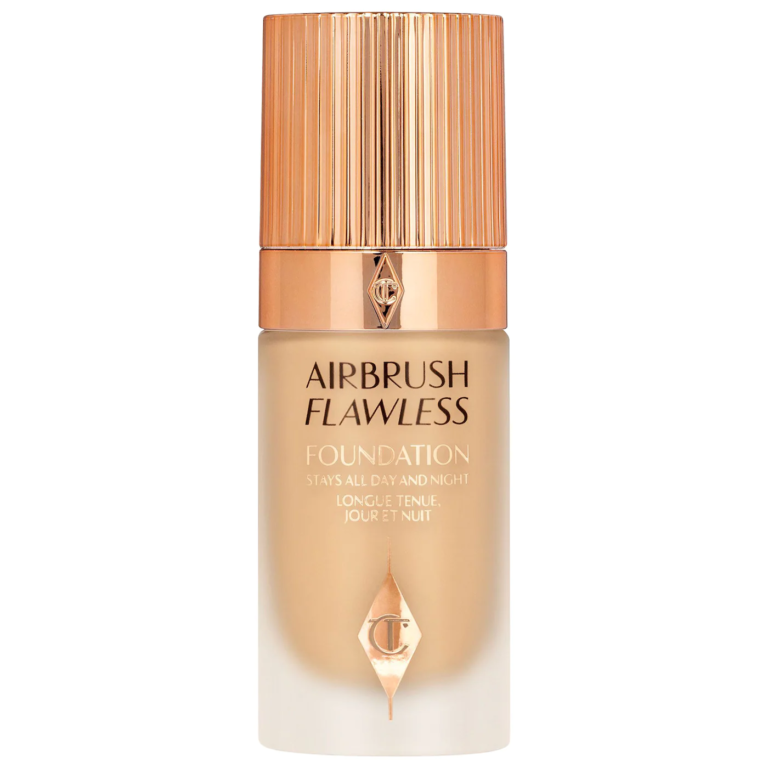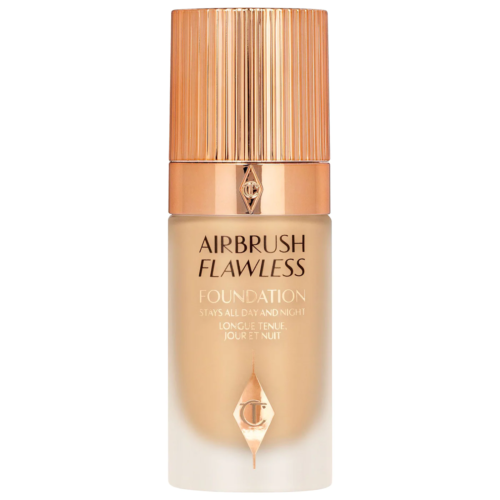 If you're looking for a waterproof foundation that will stay on through pool days, there are a variety of options on the market today. They come in all formulations, from powder to stick, so it just comes down to which one you prefer.
For a classic waterproof liquid foundation, the best one on the market is by Charlotte Tilbury.
Charlotte's Airbrush Flawless Longwear Foundation is the real deal — it provides full coverage and is "sweat-proof, humidity-proof, waterproof, and transfer-resistant." Translation: It isn't going anywhere.
Other top-rated waterproof foundations:
Best Waterproof Eyeliner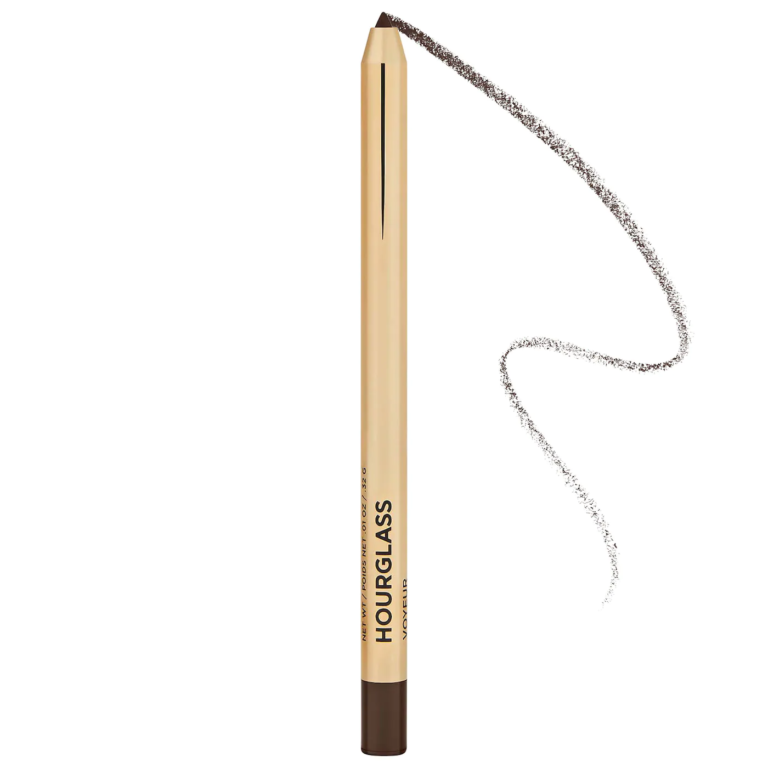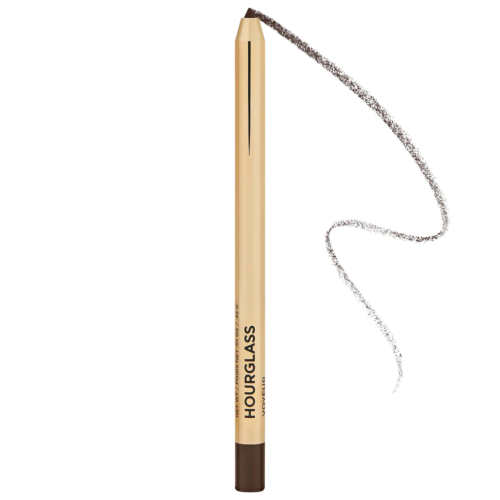 There are tons of waterproof eyeliners on the market today, and most of them do what they claim — stay on for hours, even when submerged in water. A few products stand above the rest, though.
If you like a pencil liner, the Hourglass Voyeur Waterproof Gel Eyeliner is incredible. It claims to deliver up to 12 hours of smudge-free wear, and in my experience this is accurate. In addition, the pigmentation is excellent and it applies like a dream.
If you prefer a liquid liner, NYX's Epic Ink Liner is deeply pigmented, lasts forever, and is super affordable. In fact, it's so long-lasting that it can be difficult to remove! An absolute dream if you're going to be swimming or sweating all day.
Other top-rated waterproof eyeliners:
Best Waterproof Eyeshadow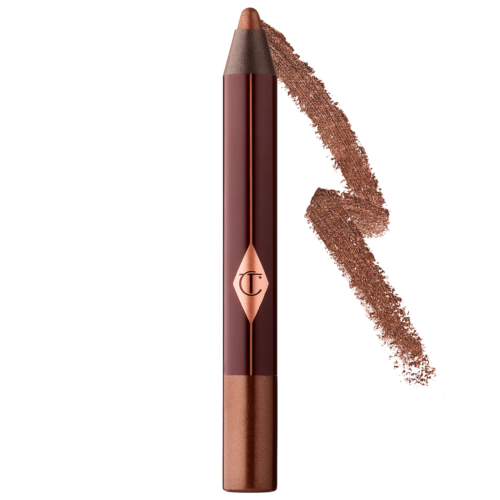 If you want your eyeshadow to last all day, the key to a waterproof shadow look is to opt for a stick instead of a powder. Creamy stick formulations won't budge throughout the day, plus they're nice and easy to blend.
Once again, when it comes to waterproof makeup, Charlotte Tilbury doesn't mess around. Her Colour Chameleon Eye Shadow Pencil comes in eight gorgeous colors and blends like a dream — that is, until it sets. Once this product dries down, it stays in place for up to ten hours, even in water! The key is to work quickly as you apply.
Other top-rated waterproof eyeshadows:
Best Waterproof Lipstick
If you want your lipstick to be waterproof, go for a long-wear liquid lipstick. It's the only formulation that will stay on through eating, drinking, sweating, and swimming. And these days, these lipsticks are 10/10 amazing for staying power!
My favorite long-wear lipstick is the Maybelline SuperStay Matte Ink Liquid Lipstick because it's affordable, available everywhere, and near impossible to get off without makeup remover.
If you don't love the matte lip look, Urban Decay's new Vice Lip Bond Glossy Liquid Lipstick is incredibly long-lasting and has a glossy, gleaming finish!
Other top-rated waterproof lipsticks:
Best Waterproof Makeup Powder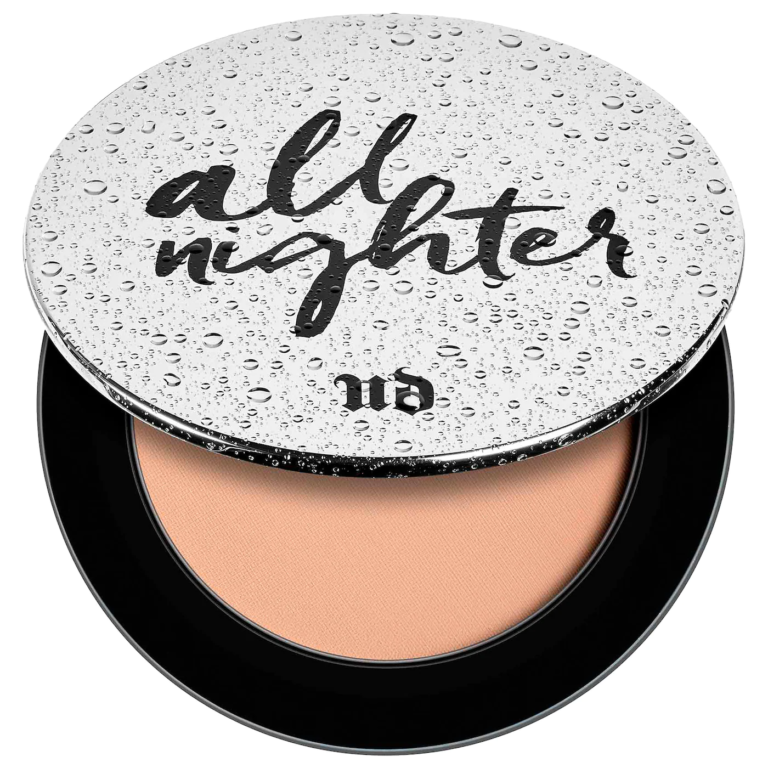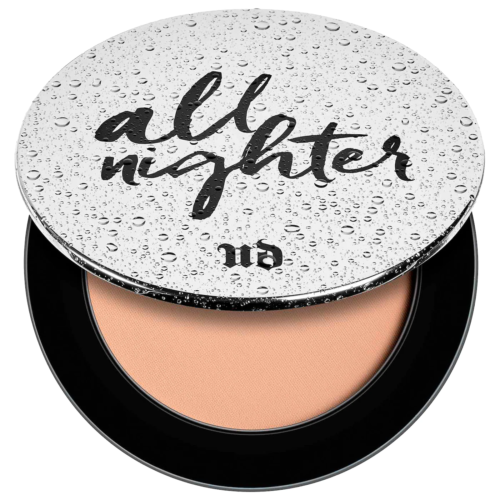 For setting your makeup, opt for a shine-control or mattifying translucent setting powder. Translucent powders are great in the warm weather because they won't add any more color, but will prolong the wear of your makeup.
A good powder also helps with creases and smoothing everything out… so you really can't go wrong.
One powder that's specifically designed to be waterproof is the Urban Decay All-Nighter Powder. It's the first of its kind in the category and works amazingly well to set makeup and add a waterproof coating to your look. It's not completely budge-proof but it's an excellent option if you want your makeup to stay matte all day.
Other top-rated waterproof setting powders:
Best Waterproof Cream Makeup Products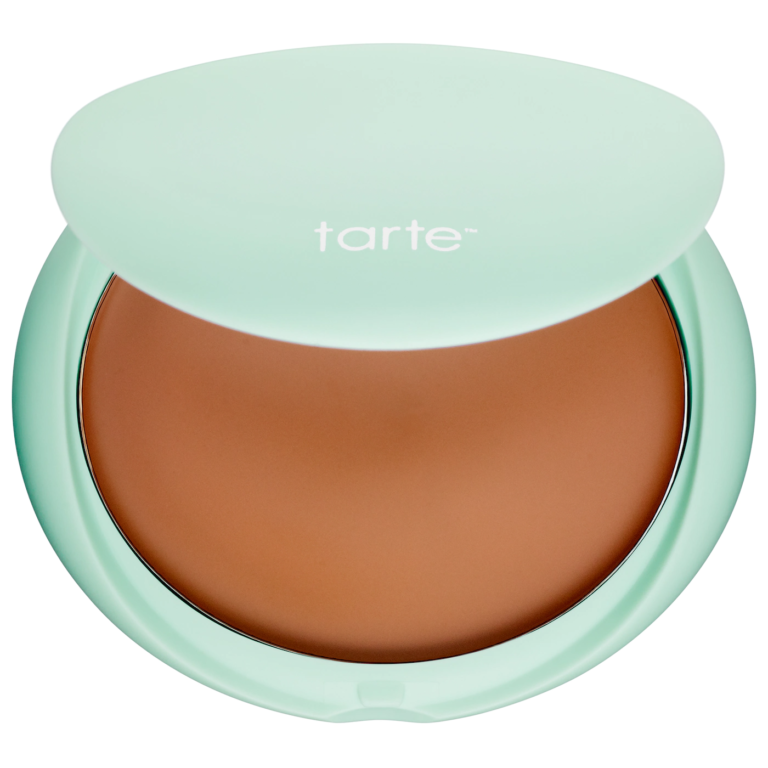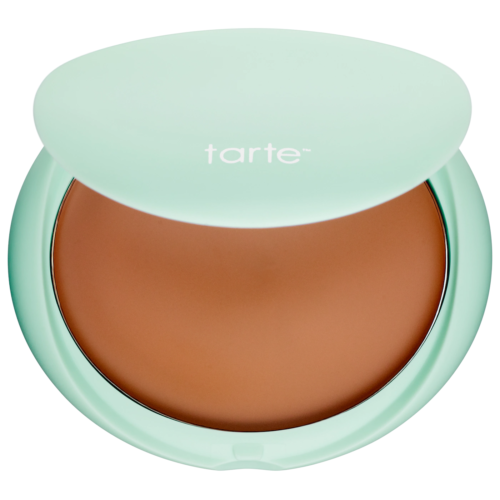 Here's a great sweatproof makeup tip: for blush, bronzer, and highlighters, choose cream products! Cream is going to stand up to water much longer than powder, and it feels more lightweight on your face.
These days, there are tons of amazing cream products on the market, so they're easy to find anywhere! For extra staying power in the water, the Tarte SEA Breezy Bronzer is actually waterproof, as is their SEA Breezy Cream Blush.
Other top-rated waterproof cream makeup products:
Best Waterproof Mascara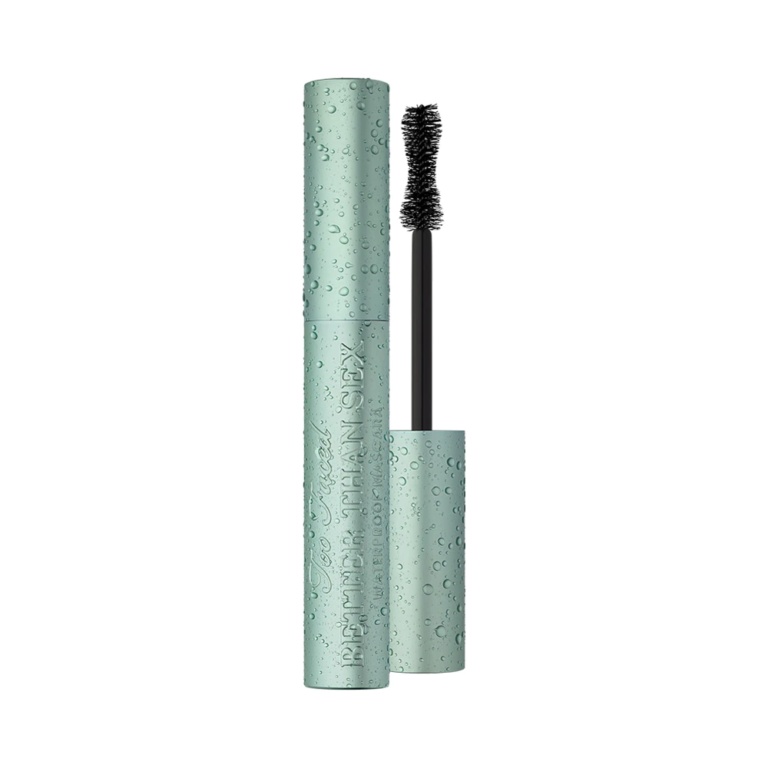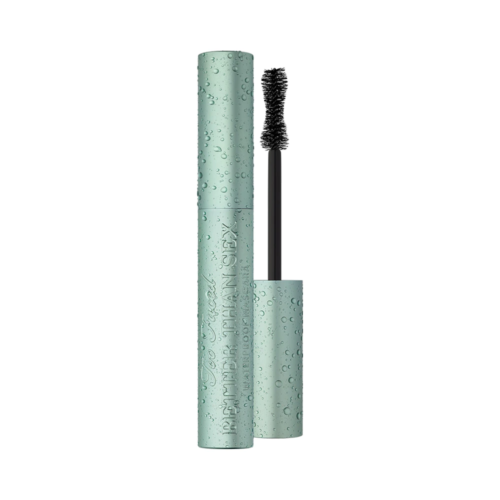 This next step seems pretty obvious, but always, always go for the waterproof mascara option. It stays on much longer than regular mascara in heat, humidity, and — obviously — water.
If you want a more natural look for daytime, a great trick is using waterproof brown mascara instead of black, which tends to be more dramatic.
My favorite waterproof mascara is the Too Faced Better Than Sex waterproof formulation. It's pricey at $28 a tube, but it makes lashes look so thick, full, and defined, and it truly lasts all day. At the drugstore, you can't go wrong with L'Oreal Lash Paradise Waterproof mascara, which is similar to Better Than Sex.
Other top-rated waterproof mascaras:
Also read: The 5 Best Drugstore Waterproof Mascaras for Smudge-Proof Lashes
Best Waterproof Brow Gel
For a waterproof makeup look, skip the brow pencils and powders and instead, opt for a waterproof tinted brow gel. It combines all brow steps into one for a much more lightweight and natural feel. Tinted brow gels also last very long and keep your brows in place all day.
Doing your brows makes a huge difference when wearing a basic face of makeup, especially if you're trying to look natural. So I definitely recommend not skipping this step!
The best waterproof brow gel on the market is the MAKE UP FOR EVER Aqua Resist Waterproof Tinted Eyebrow Gel. It stays on for up to 24 hours and won't budge once you apply it. Perfect for pool days!
Other top-rated waterproof brow gels:
Best Waterproof Setting Spray
Using a good setting spray is always my favorite step in my routine. I use them before, during, and after applying my makeup, depending on which products I'm applying!
There are quite a few waterproof setting sprays on the market right now. Everyone's OG favorite is the Urban Decay All-Nighter spray, which gives a dewy, glowing finish. For a super strong hold, Skindinavia (the company that makes UD's sprays) offers a Wedding Extreme Hold waterproof spray that's more affordable than Urban Decay.
Other top-rated waterproof setting sprays:
Best Waterproof Sunscreen for Face
My last tip, and a step you should never skip, is SPF!
It is so important to wear your SPF to protect your skin, no matter if you are wearing makeup or not. Put on face sunscreen every morning. This is non-negotiable! I always apply it under my makeup and reapply as needed throughout the day, especially after swimming.
Everyone's favorite sunscreen right now also happens to be water-resistant! The EltaMD UV Elements SPF 44 Tinted Moisturizer for Face with SPF acts like a tinted moisturizer and stays on at the beach. Just remember to reapply for max protection.
Other top-rated waterproof sunscreens for face:
What is your favorite waterproof makeup product?
What kind of makeup do you like to wear in the summer? Do you have any helpful tricks? Let me know in the comments below!
Related posts: