This post will show you the best summer beauty tips, with must-have products to upgrade your beauty and skincare routine.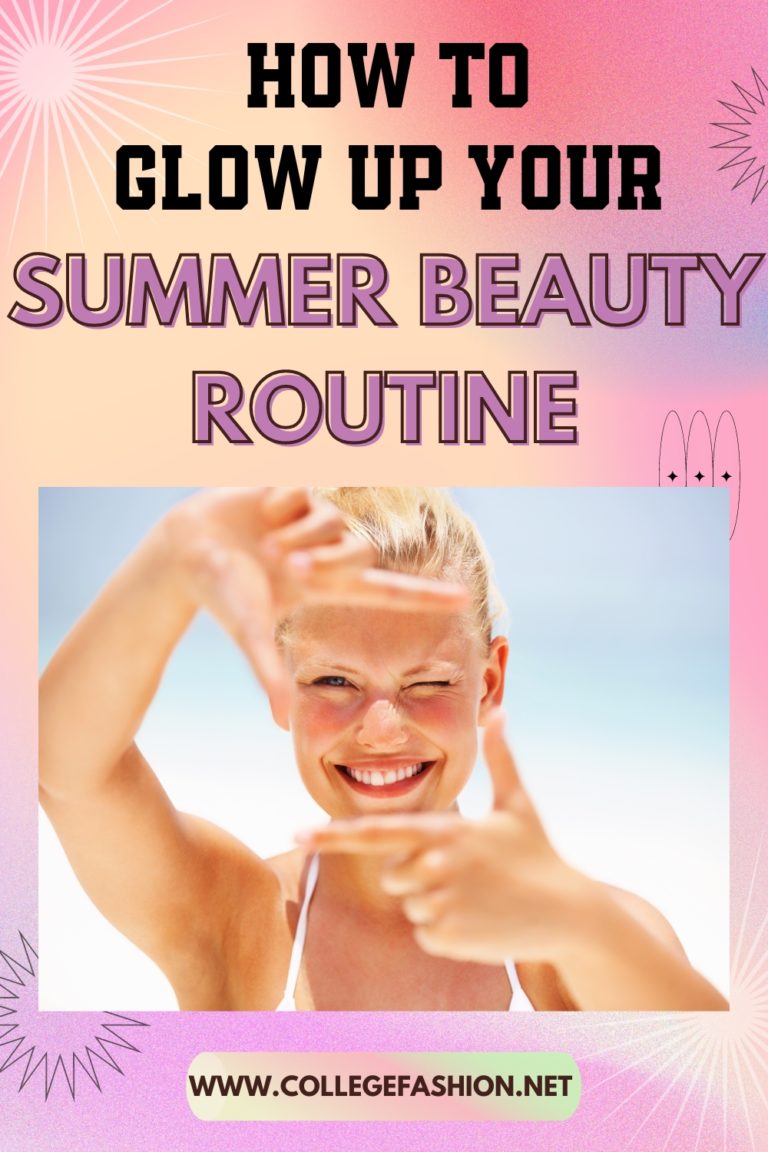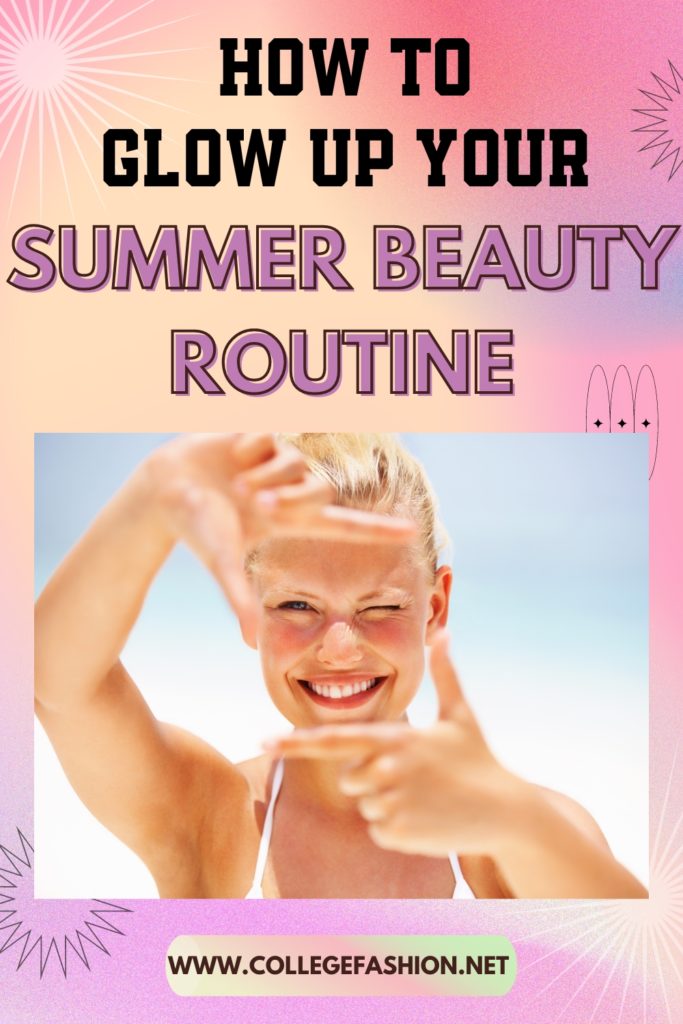 Summer is just around the corner, which means it's time to glow up your beauty and skincare routine!
I love simplifying my beauty routine during the summertime and swapping out heavier makeup and skincare products for lighter ones that won't weigh down my skin. It's all about natural-looking, glowy skin and makeup that will stay put, even in hot temperatures and beachy conditions—plus, protect you from the sun.
If you're ready to glow up this summer, read on for the must-have skin, makeup, and hair products for summertime that will upgrade your beauty routine for the ultimate beach babe look. Read on for our favorite summer beauty tips!
Related reading: The Hottest Makeup Looks (& Must-Have Products) Trending This Summer
Skin
Glowing, healthy, and protected skin for the win! These skincare and body products will help you look bronzed, hydrated, and radiant, so you can look and feel your best this summer while also keeping yourself safe from harmful UV rays.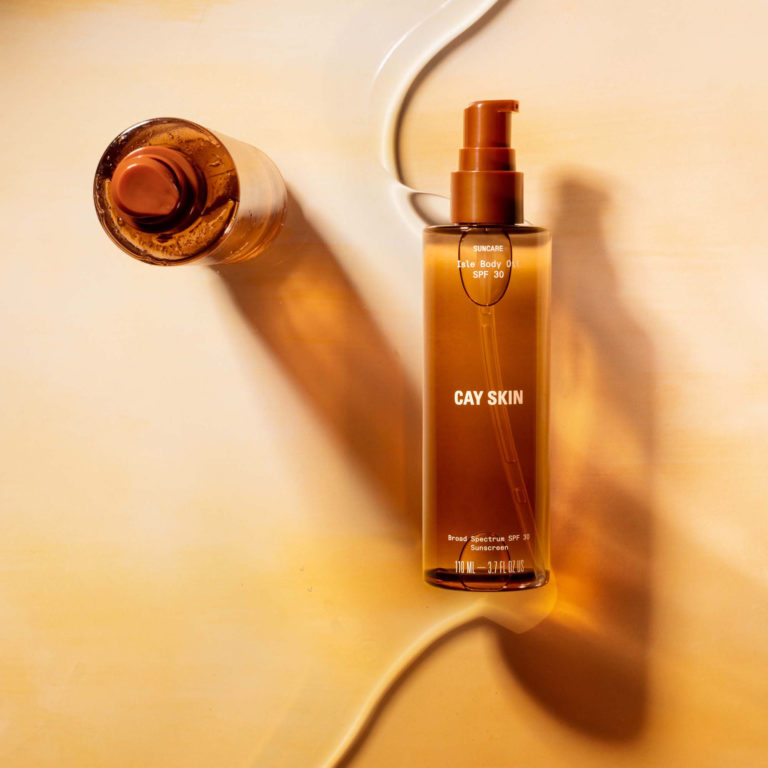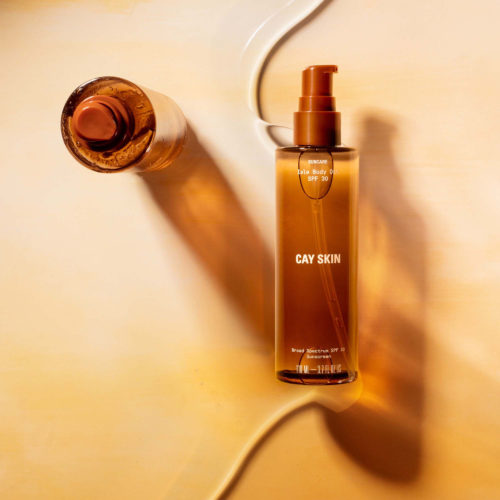 When it comes to summer beauty and skincare, there is nothing more important than SPF. Protect yourself from the sun's harmful rays (which can cause damage to your skin) with sunscreen whenever you're going to be exposed.
But if thick, gloopy white lotion is what comes to mind when you think of SPF, think again! This luxurious body oil is packed with nutrients for your skin while also giving you broad spectrum SPF 30 protection, so that wearing sunscreen will feel more like luxe self-care, rather a drag.
It features moisturizing oils like coconut and squalane to give your skin a hydrated sheen, sea moss to strengthen and protect your skin barrier, and a warm vanilla and amber scent—and it won't leave you greasy, either. It's a win-win!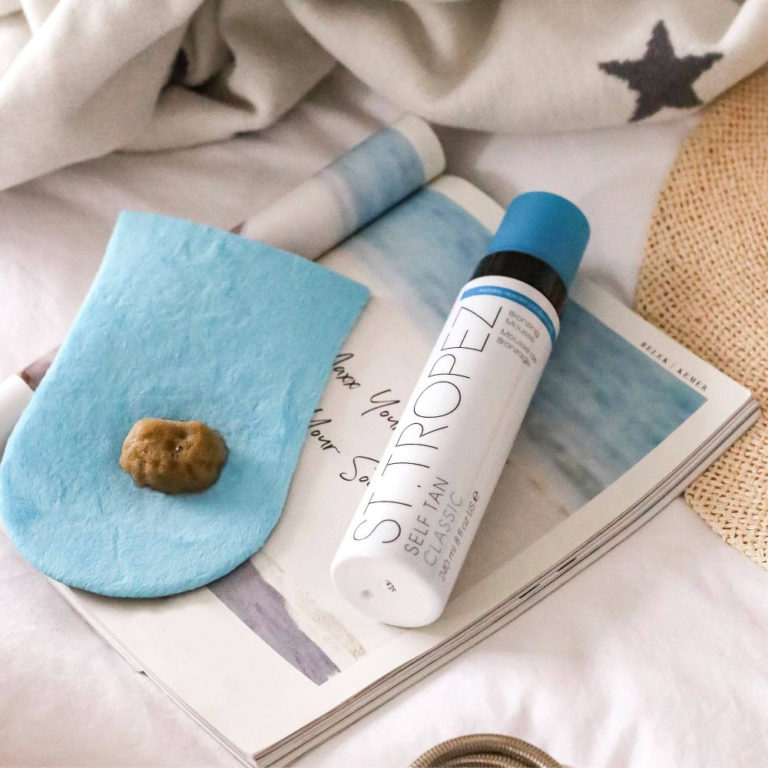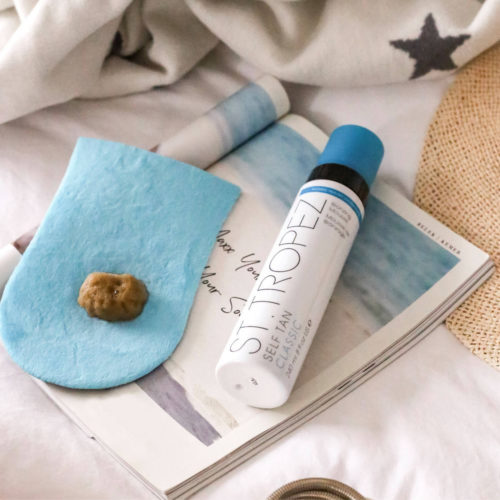 If you want to look like a bronzed, beachy goddess without exposing yourself to harmful UV rays, a self-tanner is the way to go.
This classic self-tanner is hypoallergenic and its tinted mousse makes it easy to apply. It has a quick-drying formula that transforms into a natural-looking tan within 4-8 hours and lasts up to 10 days. A golden tan is the ultimate complement to a summer wardrobe filled with crop tops and cut-outs!
Even if you're not vacationing in St. Barts this summer, you can feel like you are with Ouai's St. Barts Scalp and Body Scrub, which smells like a beachy getaway thanks to notes of dragon fruit, orange blossom, and tuberose.
This scrub is a two-in-one that you can use on both your body and scalp for a variety of benefits, including removing product buildup from your scalp (which is a must if you use lots of hair products) and exfoliating your skin. Thanks to ingredients like coconut oil, this scrub will also moisturize and nourish your skin.
If you plan on self-tanning, you'll also want to use a body scrub prior to application (and prior to shaving) in order to exfoliate away any dry or dull patches of skin which can cause your tan to look patchy. And later, when your self-tan is on its last leg and starting to fade away, a body scrub can help remove it to make your skin look even once again.
If you want your skin to look healthy, you need to moisturize it! Especially if you're spending a lot of time in the sun, pool, and/or ocean this summer, your skin will need some extra help in the moisture department.
And while there are tons of fancy body lotions and creams out there, you don't have to break the bank to achieve soft, smooth skin: Nivea's cult-favorite Essentially Enriched Body Lotion is under $6 and has thousands of rave reviews. It went viral on TikTok for not only moisturizing skin, but also giving it a glowing, "filter-like" look that makes users look glow both in photos and IRL.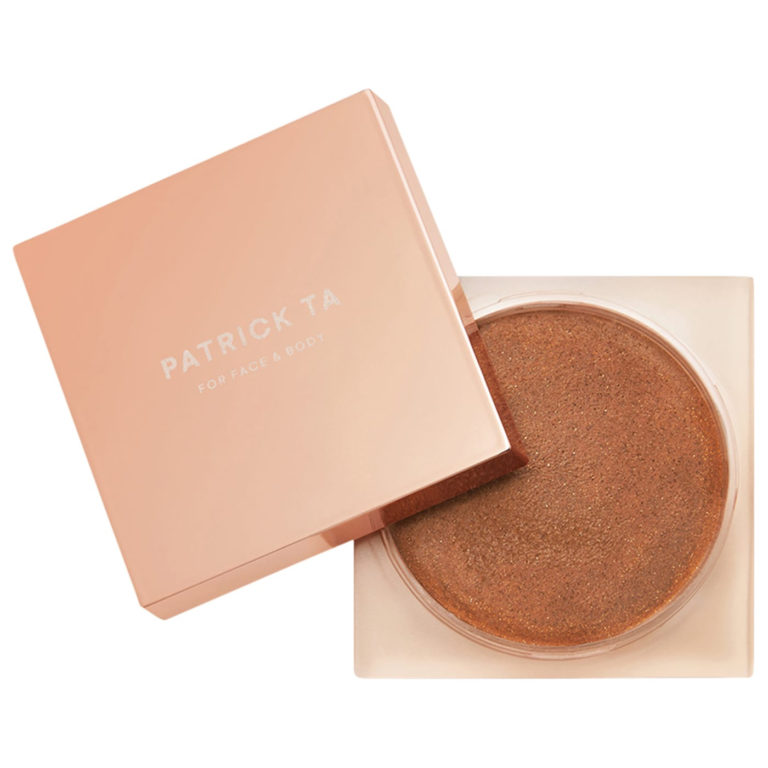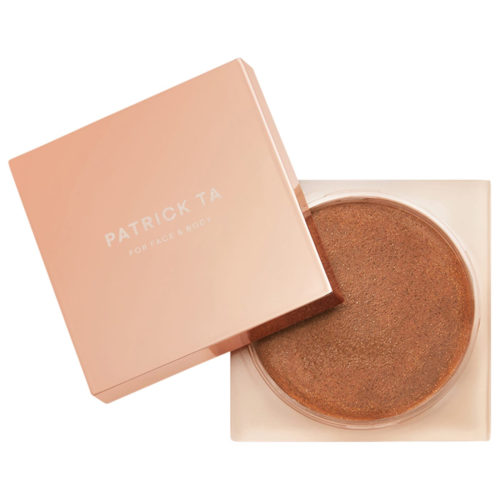 I was sold on this product the moment I saw Patrick Ta apply this on Alix Earle on TikTok recently, making her look instantly "tan and glowy."
Think of a glow balm as an accessory to your skin, giving it added moisture and sheen for a radiant look, while also accentuating your tan. It's especially perfect to apply before summer nights out—use it to enhance your legs, shoulders, and décolletage for a dewy, glass-like glow. You can also use this balm on your face to highlight your cheekbones or lips.
Makeup
With so many fun activities to look forward to during the summer, the last thing you want is a complicated, time-consuming makeup routine. Simplify things with lightweight, multi-tasking makeup products that will help you beat the heat by staying in place and protecting you from the sun.
SPF Lip Oil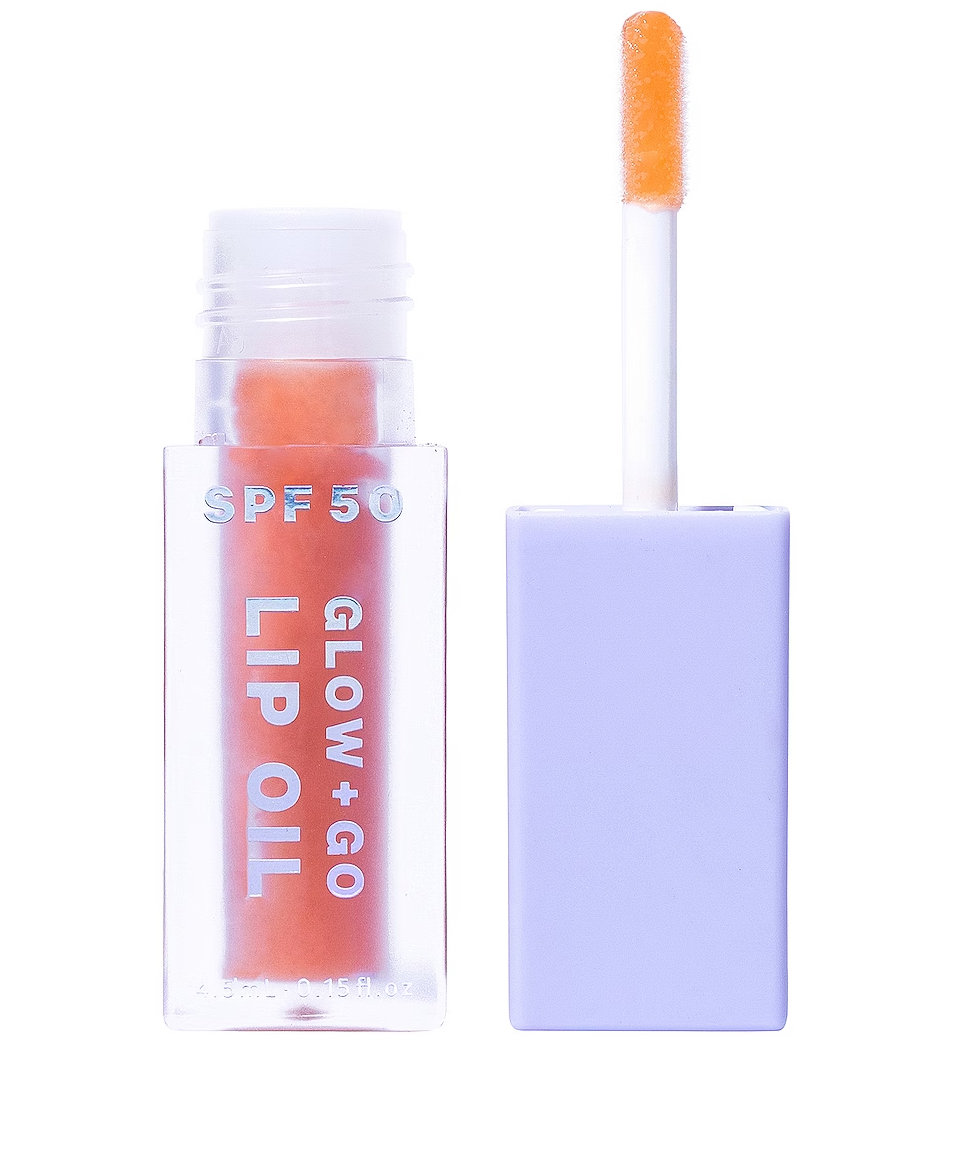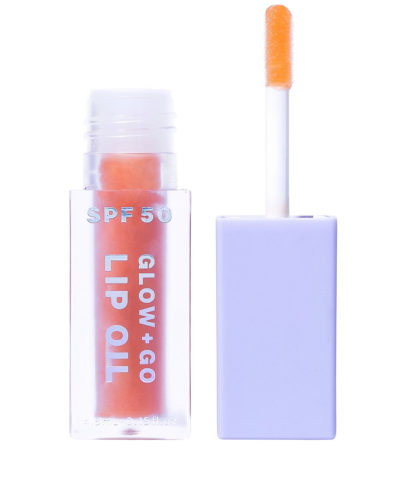 Who doesn't love a glowy lip oil? A great summer beauty tip is to upgrade your usual lip oil for one with SPF to protect your lips all summer long while also keeping them hydrated. This softening, non-sticky formula contains Vitamin C, Vitamin E, and other antioxidants for a plump, protected pout.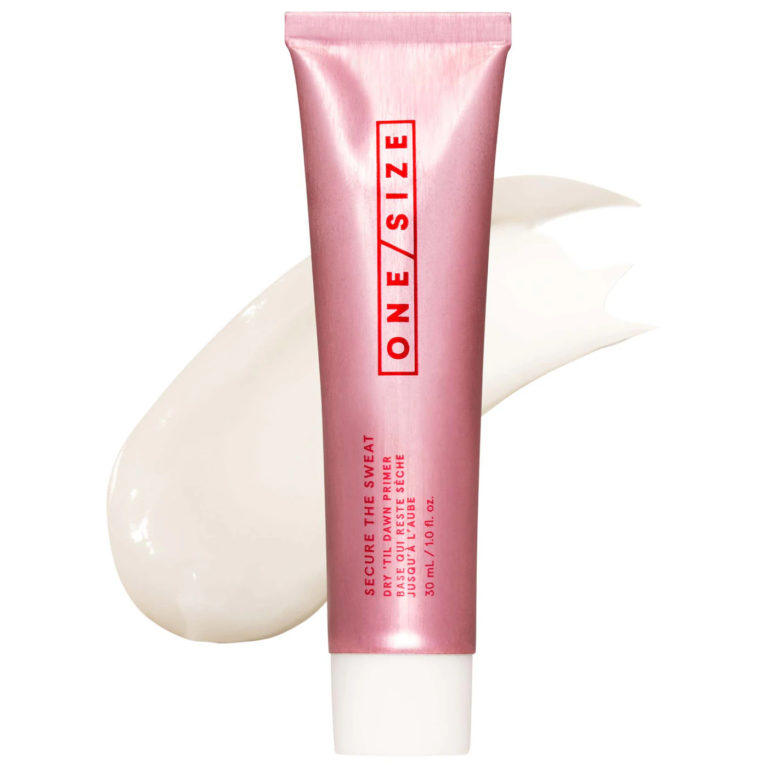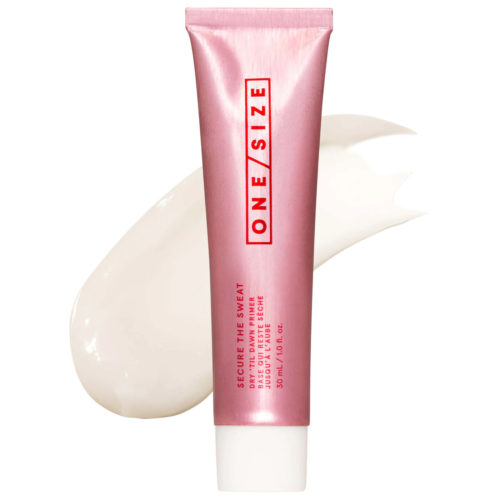 Don't want your makeup to look oily or slide off your face when the temperatures outside rise? Help your face base's longevity by priming your skin with a mattifying face primer before applying foundation or a skin tint.
This waterproof primer is going to absorb excess sweat and oil and mattify your skin to help your makeup stay in place all day, even if it's scorching outside.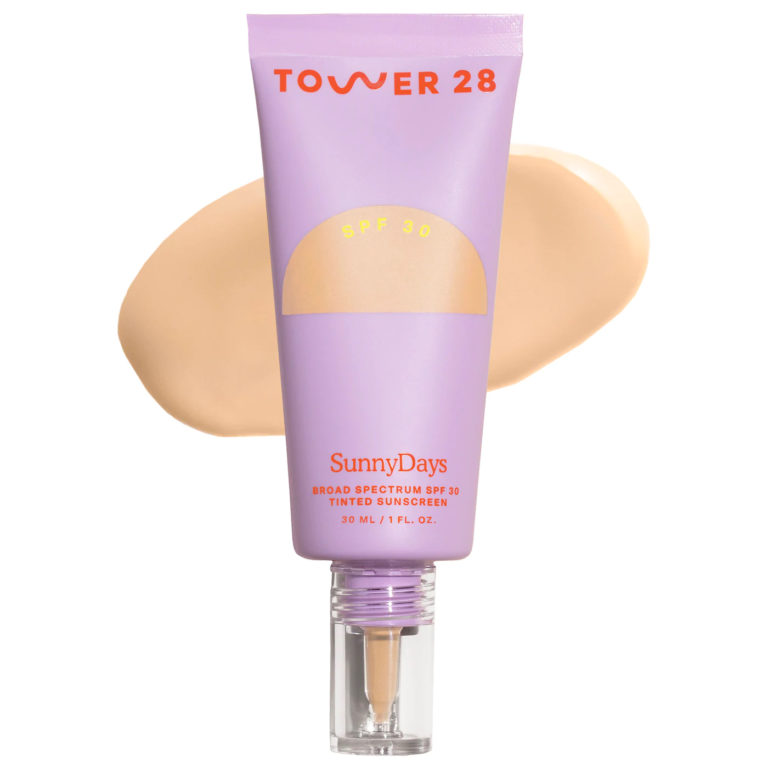 Rather than go for a thick, full-coverage foundation, I'd suggest opting for a lighter skin tint with SPF during the summertime.
This tinted mineral sunscreen foundation maintains a natural finish so that your skin will still look like itself (but better) and has SPF 30, so you don't have to worry about including that in a separate step. With light to medium coverage, it won't feel cakey or heavy on your skin, either.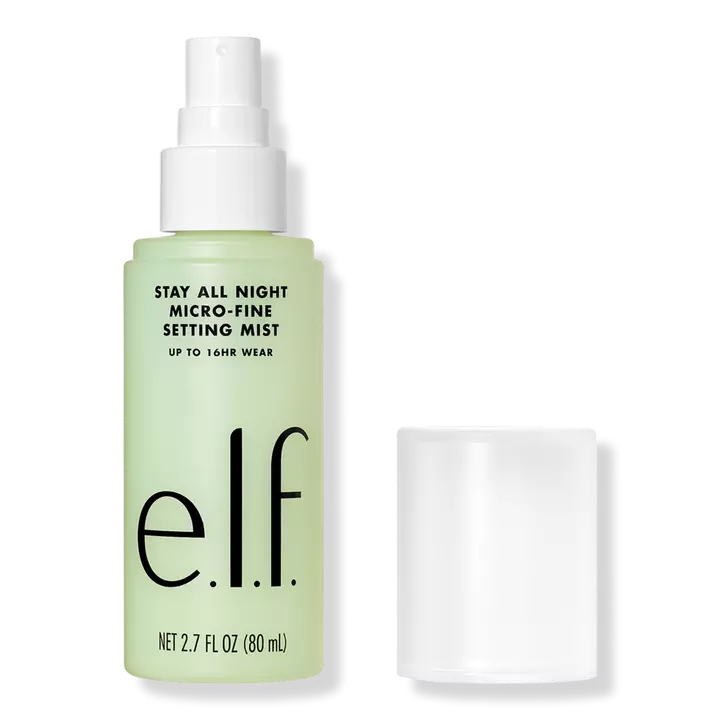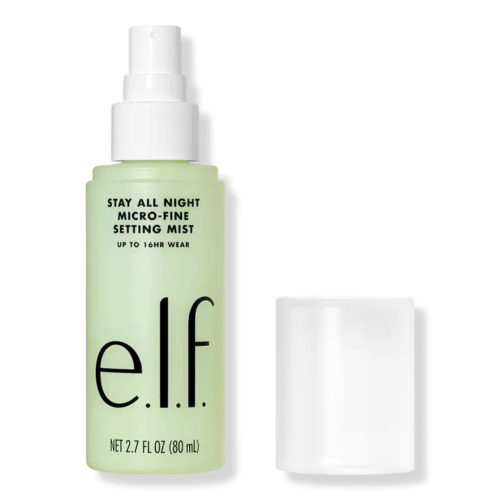 Another key to ensuring your summer makeup stays put is a great setting spray. Using a setting mist is one of my favorite summer beauty tips that never fails.
The e.l.f. Cosmetics Stay All Night Micro-Fine Setting Mist promises up to 16 hours of wear and has a micro-fine mister for an even application. This setting spray will also feel refreshing on your skin since it features ingredients like cucumber, aloe, and green tea leaf extract that are hydrating and soothing.
Oil-Absorbing Roller
If you're prone to getting oily, stop the shine with an oil-absorbing roller made from real volcanic stone.
Many of us tend to get extra oily when it's hot out, so now is the ideal time to pick up an oil-absorbing roller that is portable—just pop it in your bag to replace your traditional blotting papers. It's reusable and washable and feels like a mini facial massage.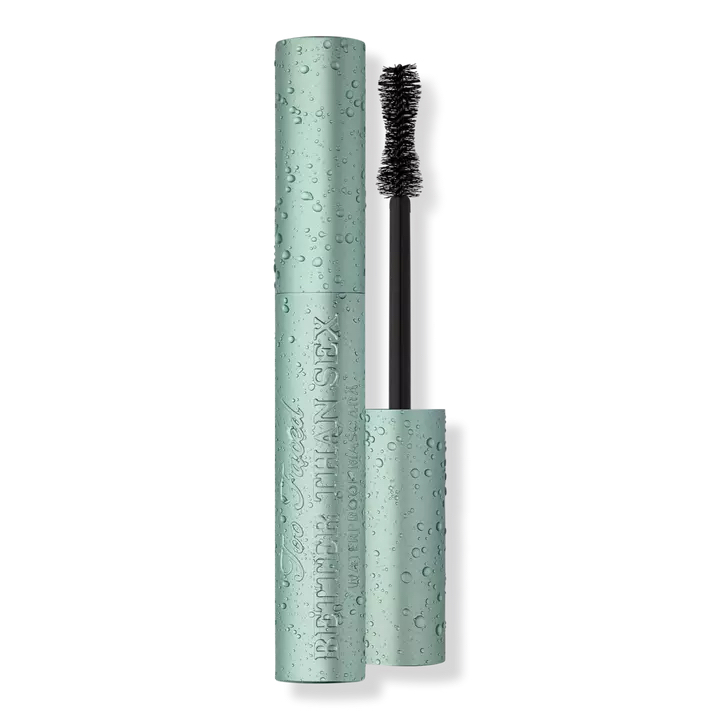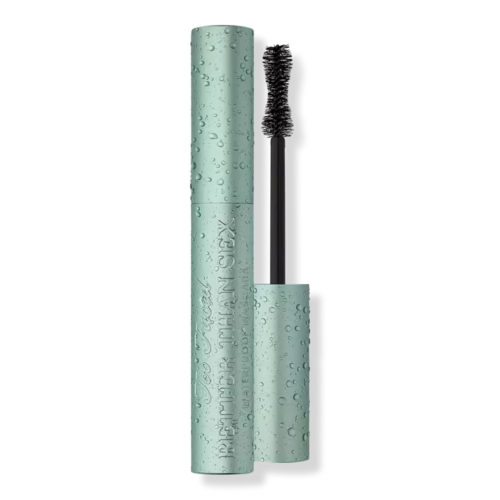 Need a mascara that you can wear to the beach, pool, or just on hot summer days without it running? That's where waterproof mascara comes in. This waterproof, smudge-proof mascara is ideal for the summer and going to make your lashes look long and volumized, no matter the circumstances.
P.S. — waterproof mascaras are known for holding a curl better than regular mascaras, so if you're a straight-lash girlie, definitely try it out (even if you won't be taking a dip in the pool or ocean).
Related reading: The Best Waterproof Mascaras for Splash-Proof, Smudge-Proof Lashes
Hair
During the summertime, our hair needs extra TLC to keep it hydrated and looking its best when humidity strikes. These hair products are summertime essentials to give you beach goddess hair—with or without the actual beach.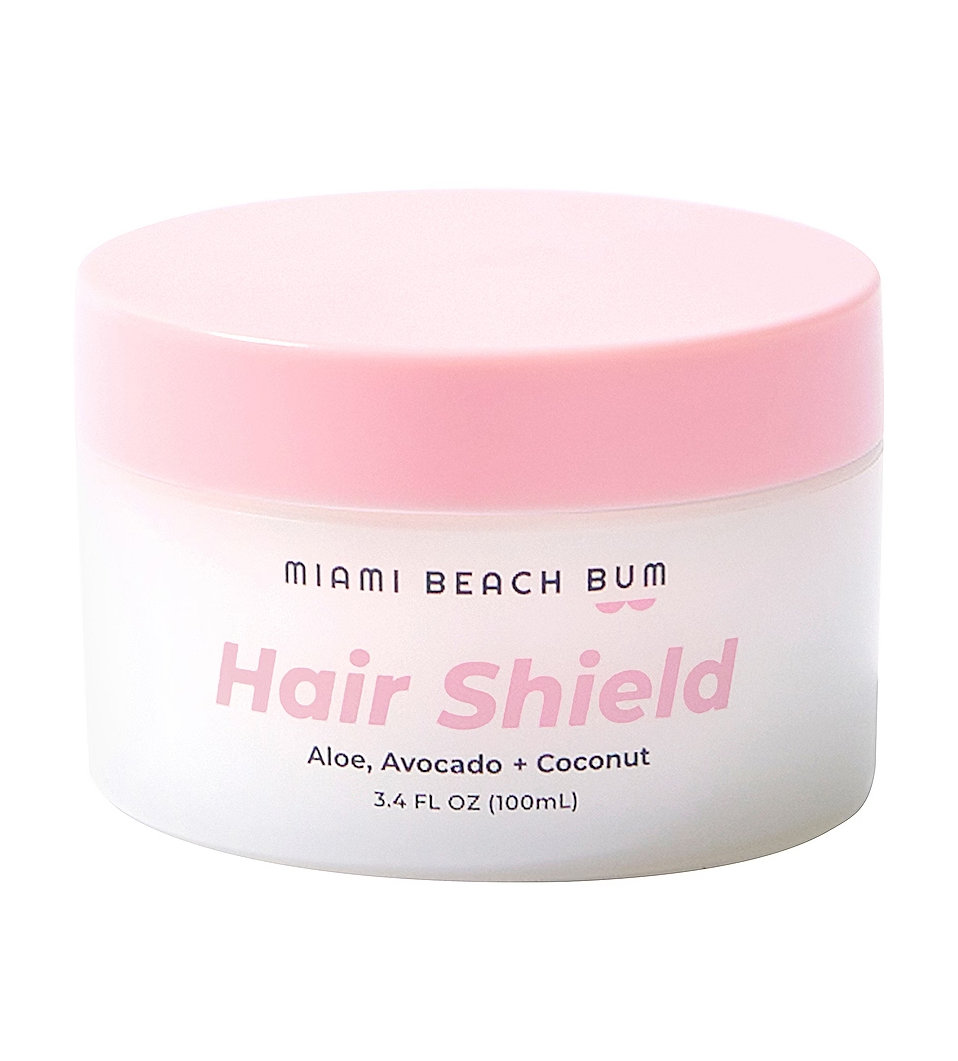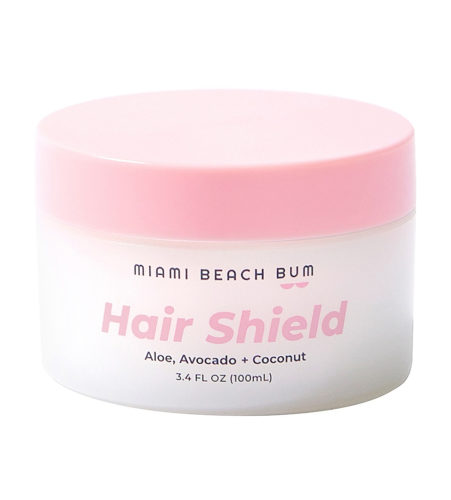 We often forget that our hair can be just as prone to damage caused by the summer elements as our skin—which is why you'll want to protect it with a Hair Shield. This leave-in conditioner protects your hair from the damaging effects of sun, salt, and chlorine with ingredients like aloe, avocado, and coconut (so it smells yummy, too). It's a summer must-have!
Texturizing Spray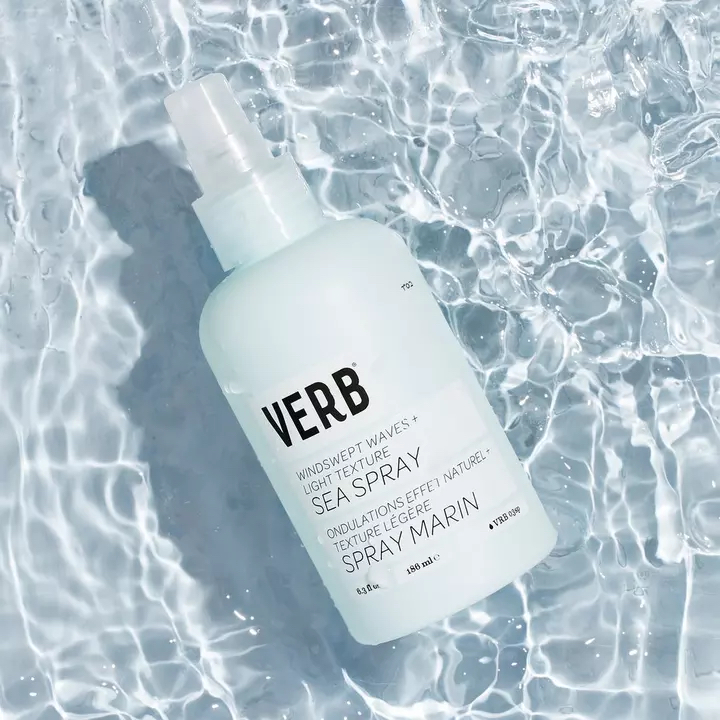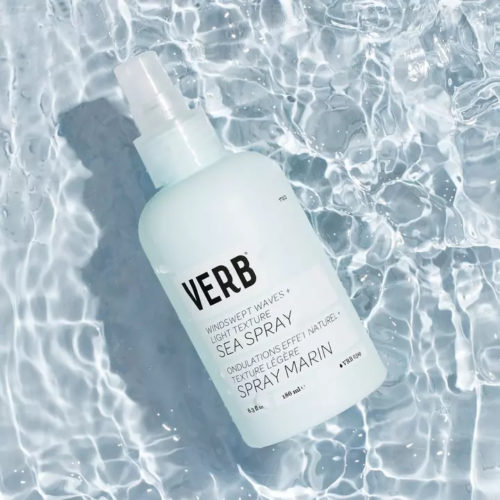 No hairstyle says "summer" like beach waves do. This effortless look can be achieved by taking a dip in the ocean and letting your hair dry naturally… or you can achieve it without the beach trip (and hair damage) by using a lightweight texturizing spray.
Try Verb's Sea Spray for easy, relaxed waves that will make you look like a beach babe, regardless of your actual beach plans. It contains natural sea salt, is ideal for all hair types, and smells like a vacation in a bottle, with a coconut water and mango scent.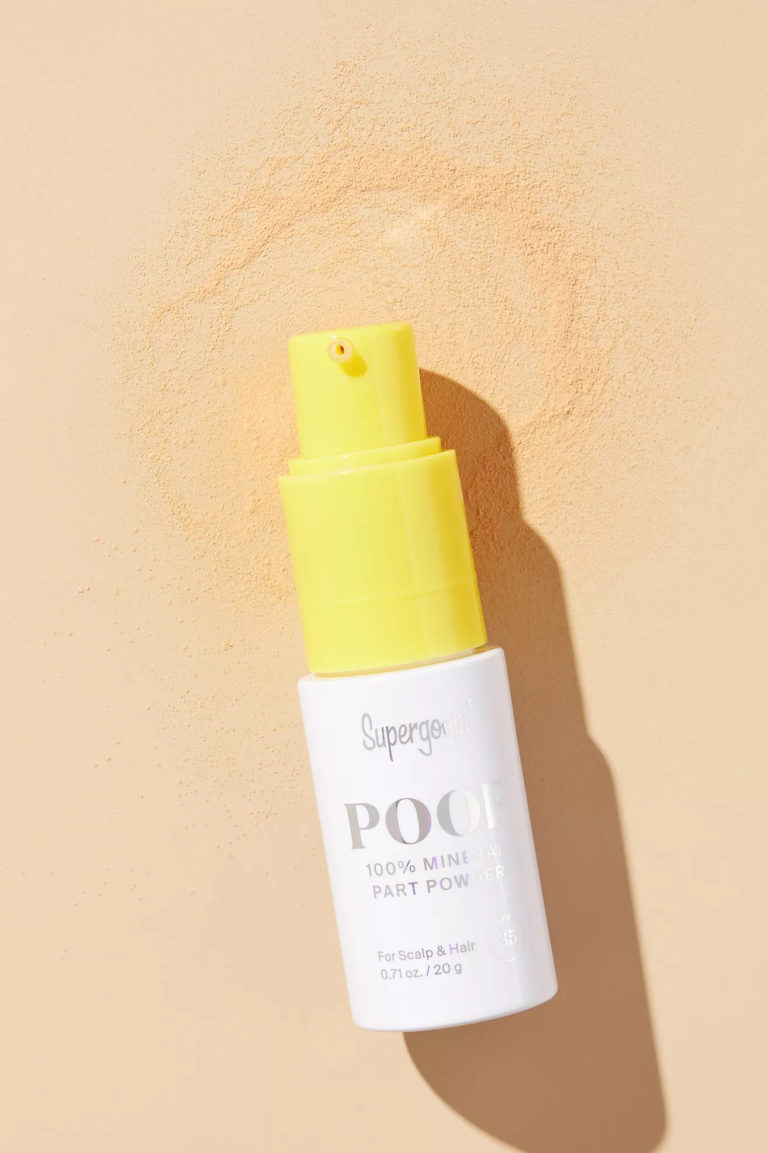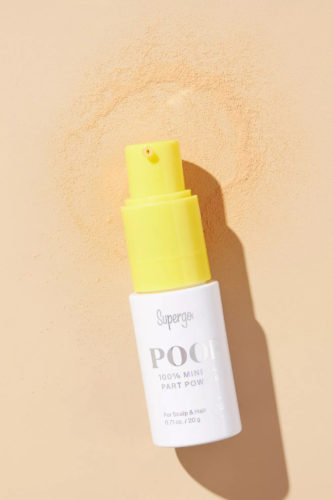 So you've applied sunscreen to your face and body… but are you forgetting your scalp? It's just as prone to getting burned as the rest of you, which is where this Mineral Part Powder with SPF 35 comes in.
This product feels like a dry shampoo that will absorb excess oils, won't disturb your hairstyle, and has UV protection. One of my favorite summer beauty tips is to swap out your usual dry shampoo for this multi-tasking product during the summer; its compact size makes it perfect for throwing in your beach bag, as well.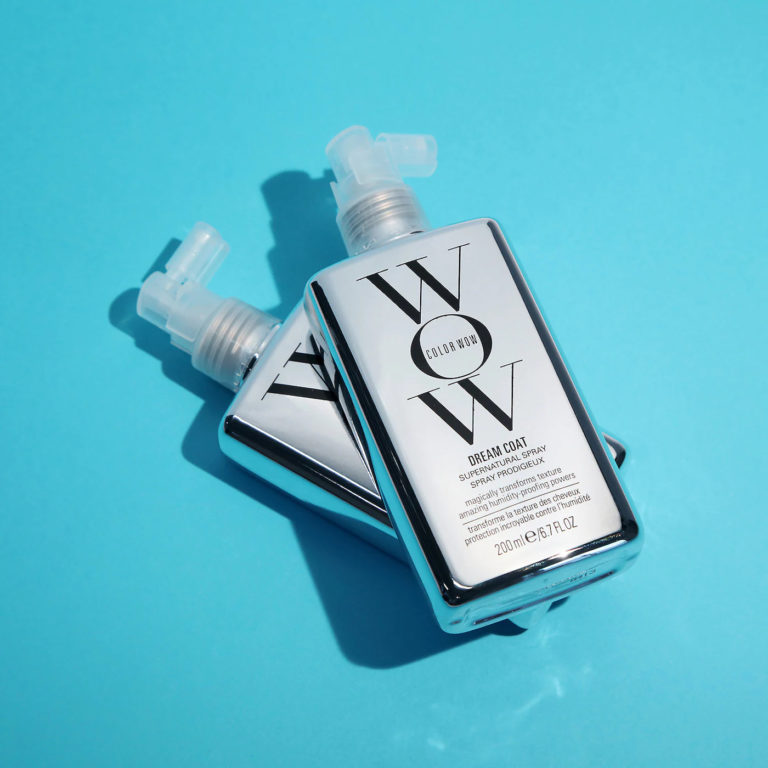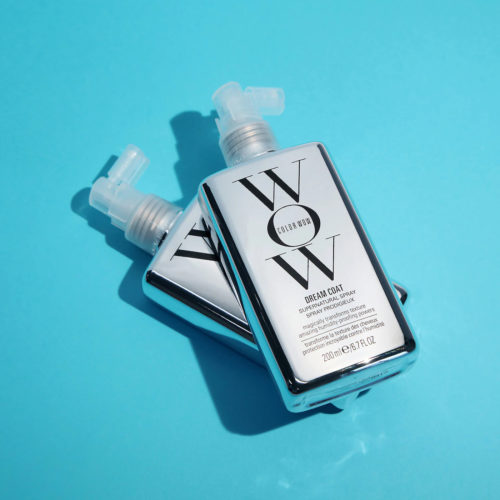 If you're like me, your hair gets frizzy when it's hot and humid out (and if yours doesn't, consider yourself lucky!). Stop the frizz in its tracks with the viral TikTok anti-frizz hair treatment that blocks humidity and acts like a mini keratin treatment, giving you silky, "glass-like" hair.
The key to using this product is to use a lot of it—you need to fully saturate your damp hair with it and follow with blow-drying in order to see the best results.
What do you think of our summer beauty tips and products?
Will you try any of these tips out? What is your favorite summer beauty product? Leave a comment and let us know!