e.l.f Cosmetics is a makeup brand we all know from adolescence, and because of this, it's often misjudged as a brand meant for preteens experimenting with dirt-cheap makeup. Here we have the in-depth review that answers your question "is elf a good brand?".
Up until a year and a half ago, even I was guilty of being too snobby to give e.l.f. a fair shot. I'm so glad I finally did.
e.l.f., short for "Eyes Lips Face", was founded in 2004, a cruelty-free company created for the purpose of providing women with high-quality makeup at low prices.
My favorite YouTube beauty guru (KathleenLights) has always raved about e.l.f. Cosmetics' ability to kick butt when compared with makeup is 10 times more expensive. 
But does e.l.f. really produce high-quality makeup, or are their low prices indicative of the way their products perform? And what are the best and worst e.l.f. products?
Keep reading to find out. I've tested pretty much everything, and here's where the products stacked up:
Cosmetics Review
1. Primer:
For me, e.l.f. primer has not only done its job but held its own against several other drugstore primers I own and use. I love the primer I have from e.l.f.
Maybe e.l.f. primers are made solely to complement e.l.f. foundations and I haven't tried my Tone Adjusting (Brightening) Primer with enough other foundations. It's possible. However, when something pairs so well I try not to push my luck. 
Even if e.l.f. primers don't stack up to pricey ones, they all feel high-end on the skin and have relatively non-offensive odors to them.
For $6 you can't expect the e.l.f. Hydrating Primer works better than the Too Faced Hangover Replenishing Primer ($32), but you can sure as heck save some money by choosing e.l.f.
Verdict:
If you, like me, prefer spending on foundations and saving on primers, go buy an e.l.f. primer. For only $6, you might even want to try one with skincare effects, like blemish control or hydration! At the very least, these primers will add healthy variety to your collection.
Grade: B+
2. Foundation: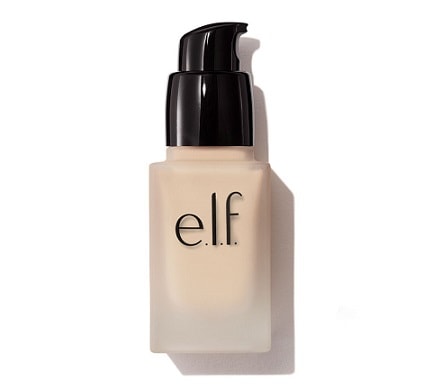 I have always been skeptical of cheap foundations, which is why I was hesitant to believe the hype surrounding e.l.f. foundations. After all, your base determines how the rest of your makeup will look. It needs to be good!
After giving e.l.f.'s Flawless Finish Foundation a whirl, however, I am officially a true believer in the $6 foundation.
Not only did this foundation compete well with my $40 foundation, but it survived the ultimate test: an outdoor summer concert.
Pre-concert (around 2 pm), I applied my foundation. Then I went to the show. I didn't take my makeup off until 1 am, and when I did, I was surprised to find that my foundation looked just as good s it had when I first applied it! And did I mention this foundation has SPF 15?!
Though I've only tried "Flawless Finish" other e.l.f. foundations, such as the Acne Fighting Foundation, have gotten rave reviews online.
For those with oilier skin, I'd only recommend being cautious of the Beautifully Bare Foundation Serum because it's a thinner consistency and may not adhere to the skin as well as the others. Otherwise, you're good.
If there's one product e.l.f. makes consistently well, it's a foundation.
Verdict: 
Speaking as someone with very dry skin, the Flawless Finish Foundation looked refreshingly natural (like my skin, but better) and didn't cling to my dry patches as much as other more expensive foundations. 
The only complaint I have about e.l.f.'s foundations is the lack of a decent shade range. Otherwise, for an impressive $6-$8, e.l.f. foundations might be your skin savior.
Grade: A+
3. Concealer: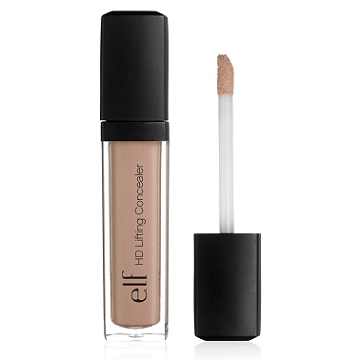 As much as it pains me to say this, e.l.f.'s concealers have let me down.
Time after time, powder after powder, e.l.f. concealer proves to crease much more easily than comparable drugstore concealers. If you spend the extra money to get the Maybelline Fit Me Concealer, for instance, you'll be infinitely more satisfied.
Verdict: 
As much as I wanted to like this formula, e.l.f. concealers simply aren't flattering, especially in the under-eye region. Spend your money on a more dependable concealer that won't do you dirty.
Grade: D
4. Face Powder: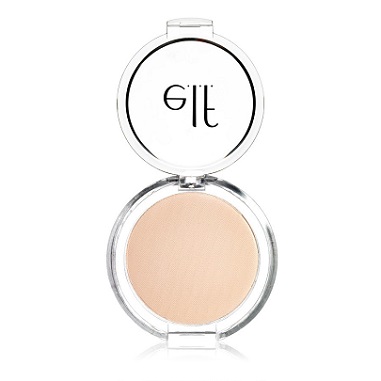 e.l.f. face powders are just like their foundations in the sense that the shade range isn't great.
If you're lucky and you can actually find a powder that closely matches your skin tone, e.l.f.'s pressed powders are great for setting and mattifying the face, and giving extra coverage if it is needed. 
Translucent powders from the brand also help in setting your makeup to give it a more airbrushed effect and are not supposed to cause flashbacks.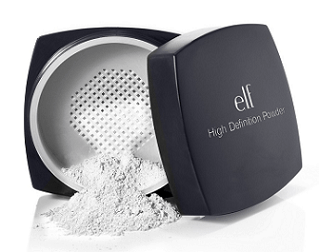 According to the e.l.f. team, using their High Definition Powder sparingly and applying it to the face in circular motions with a brush is supposed to prevent unfortunate flashbacks from happening. 
Though I haven't used the regular HD powder, I have used the HD Undereye Setting Powder religiously and have never had a problem with applying it or flashback in photos.
Verdict: 
e.l.f. powders are finely milled into an impressive formula that could definitely be sold for a higher price. Because of how great a deal they are and how well they perform, these powders are a great value, especially for the amazingly low price point.
Grade: A
5. Blushes/Bronzers: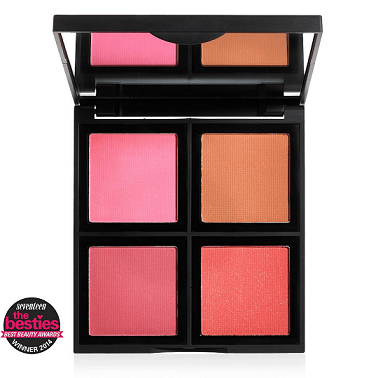 Much like the formula for the pressed face powders, e.l.f. has an equally impressive formula for its blushes and bronzers. The available shades are flattering and blend easily on top of the foundation or bare skin. 
The single blushes and bronzers are great, but to get the most bang for your buck I recommend the blush and bronzer palettes, which come with 4 shades each.
Verdict:
You can't go wrong with most e.l.f. face products and the blushes/bronzers are no different. If you find a shade you love, don't hesitate to pull the trigger and buy it!
Grade: A+
6. Contour/Highlighters: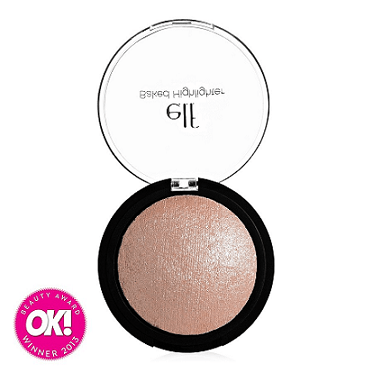 e.l.f. contour and highlight palettes are another great addition to your makeup collection. The packaging for these palettes is identical to the blush and bronzer palettes, and the formulas are pretty much identical as well. 
The baked highlighters that e.l.f. sells are also extremely popular, especially the shade Moonlight Pearls which is perfect for fairer skin tones.
Verdict: 
Contour and highlighter palettes on the market can cost upwards of $45, so it's refreshing to see such good-quality versions at such a low price. If you're in the market for new contour or highlighter shades, you'll want to snatch these up.
Grade: B+
7. Eyeshadow: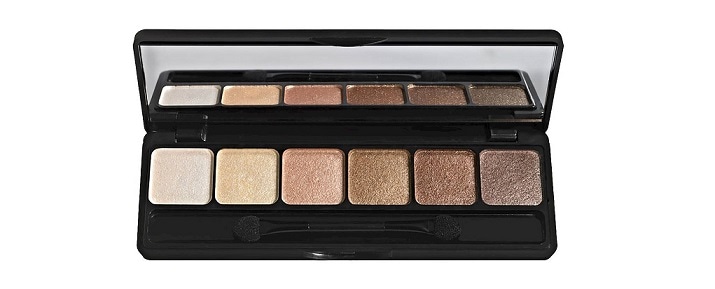 e.l.f. eye products are all over the map in terms of quality and performance, but there are a number of solid products that work really well and are definitely worth your hard-earned money.
The Mad for Matte eyeshadow palettes are a great value and contain gorgeous colors that have decent pigmentation and are easy enough to blend. This palette currently comes in three shade families (Nude Mood, Summer Breeze, and Holy Smokes), and as their name suggests, they only contain matte shadows.
The Prism Palettes consist of 6 shimmery shades, but feel even more luxurious than the Mad for Matte shadows and look beautiful on the eyes. If you were to purchase a single eyeshadow product from e.l.f., the Prism Palette in "Naked" should be it.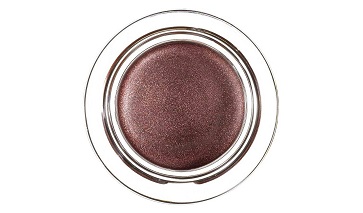 Another standout eye product by e.l.f. is their Smudge Pots, which are basically gel-like cream eyeshadows. My favorite Smudge Pot shade is "Wine Not" because of its unique purple/grayish tone (not just because of the name, I swear!) 
The single-baked eyeshadows are also nice but pale in comparison to the previously mentioned products.
Verdict: 
Because of the variations in the quality of e.l.f.'s eyeshadows, you should do your research before buying certain products. 
As I said, the Mad for Matte Palettes, the Prism Palettes, and the Smudge Pots are worth the money, but all other products are iffy. With products this inexpensive, you either get what you pay for or you get much more.
Grade: B
8. Mascara: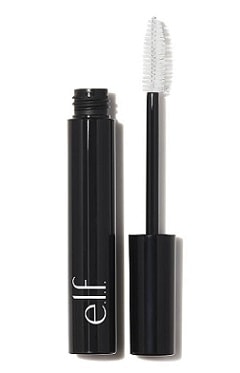 Because of the packaging on individual e.l.f. products are so generic (and sometimes don't even state what the product actually is), it's especially hard to tell their mascaras apart from one another. 
This is also how I feel about the actual mascara formulas. Despite what each mascara claims to do for my lashes, they all always give me the same mediocre results.
On the other hand, e.l.f.'s new Mascara Primer is a standout product — it really does work to lengthen and volumize lashes before you even apply your mascara!
Verdict: 
Not worth it — there are many better drugstore mascaras out there. Even though e.l.f. mascaras only cost $2-$3, I'd rather spend an extra $3 for other drugstore versions that volumize and lengthen better.
Grade: D
9. Eyeliner: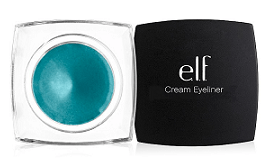 Much like e.l.f.'s mascaras, their eyeliners are generally not popular in the beauty community.
The felt-tip liquid liners and the pencil liners are just OK. For me, they sit on the lower-quality end of the drugstore liner spectrum.
The saving grace of e.l.f.'s eyeliner collection is their Cream Eyeliner which comes in a small pot with a tiny brush (which I don't care for). The creaminess and pigmentation of this product are hard to believe for such a low price point, and it glides on the eyes with little effort.
Verdict: 
Even for such low prices, I suggest passing on the liquid and pencil liners from e.l.f. The cream eyeliner is the only product in this category that I recommend, especially in the funky teal color above!
Grade: C
10. Lip Products: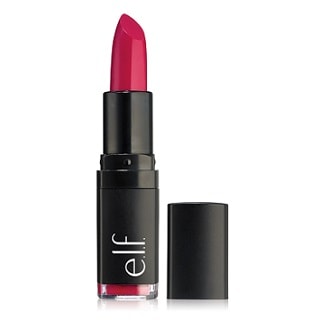 e.l.f.'s lipsticks are consistently good, regardless of the finish or color.
The Velvet Matte Lipstick formula in particular, although not as long-lasting as I would like, is amazing for the price point. The non-drying, crazy-pigmented formula feels luxurious on the lips, and it's only $3!
e.l.f.'s Lip Plumping Glosses and Liquid Matte Lipsticks are also worth mentioning. 
Even though the new lip glosses don't increase the volume of your lips, the shiny yet non-sticky formula gives the illusion of fuller, juicier lips.
Their new liquid lipstick range, however, isn't as great. It boasts beautiful colors, yes, but it is definitely a dry formula and will enhance every line on your lips.
Verdict: 
e.l.f. has a lot of reliable lip products and many great colors to choose from. And the quality is great for the price. Get e.l.f. lip products if you want to experiment with colors outside your comfort zone for cheap.
For me, lip-plumping glosses are a must-have.
Grade: A-
11. Brushes:
e.l.f. makes some of the best inexpensive makeup brushes out there.
The eyeshadow Blending Brush, the Ultimate Blending Brush (for the face), and most of the Beautifully Precise Brush Collection (with clear handles) are my favorites, but almost all of their brushes (aside from the $1 brushes, which shed), is awesome.
Although it's not a brush, I do want to mention that the e.l.f. blending sponges don't live up to the other e.l.f. tools. e.l.f. sponges are much denser than most other sponges out there, so they don't offer great blending results.
Verdict: 
You can rarely go wrong with a brush from e.l.f. and I highly recommend trying as many of their brushes as you can. I would, however, be wary of the $1 brushes from e.l.f., since they tend to shed like crazy. 
As for blending sponges, just stick with the $6 Real Techniques version.
Grade: A+
Overall Brand Review: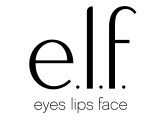 Overall, e.l.f. is a dependable brand for good-quality makeup, which is surprising considering how inexpensive their products are.
e.l.f. has continued to prove that higher-end makeup doesn't necessarily come with a higher-end price tag, making it my favorite drugstore brand of all time (sorry, Wet n Wild!)
While not every product is a winner, e.l.f. as a brand has a lot going for it and is absolutely worth trying.
With all the cool new products e.l.f. just released, I can't wait to see what else they have in store. Count me among your biggest fans, e.l.f.!
What are the Best and Worst E.L.F Products?
Now I want to hear from you: Which e.l.f. products were wins? Do you agree with my reviews? And which products failed for you? Sound off in the comments below!
If this article gives value to your reading and gives you an idea if elf is a good brand, you might want to consider some of our reviews below –