I'm not sure if it was due to holiday-related stress or indulging in too many Christmas cookies, but last December, my skin looked the worst it's ever been.
My skin has always been acne-prone and ultra-sensitive, but I was dealing with large, painful breakouts, rough patches and major dullness. I was desperate to try something… anything… to improve my skin.
So, after watching hours of beauty vlogs and reading dozens of online reviews, I decided to splurge on a Foreo LUNA. Let me tell you, it's worth every penny. Read on to learn more about this game-changing skincare tool.
So, what the heck is this thing, anyway?
The LUNA is a silicone-based skincare device that uses gentle vibrations to remove dirt, oil and makeup from skin. According to Foreo, those vibrations also exfoliate, unclog pores and enhance the absorption of other skincare products.
If you flip it over, there's also an "anti-aging mode" that diminishes the appearance of fine lines and wrinkles, but as a 20-something, it's not something I've used thus far.
Purpose-wise, it's sort of similar to a Clarisonic, except you'll never have to buy a replacement brush head. Also, speaking from personal experience, I found the Clarisonic to be too harsh for my skin, even when on the lowest setting.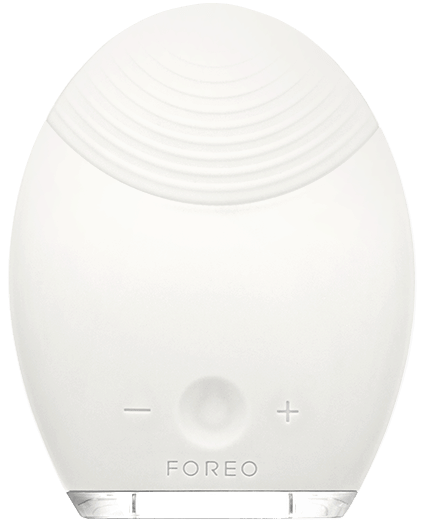 There are several LUNA models on the market, including mini versions and ones designed for various skin types, like oily or combination. (Here's an in-depth chart that breaks down each type.) Since my skin has sensitivity issues, I opted for an original LUNA made for ultra-sensitive skin.
And how does it work?
First things first, when you get a LUNA, it needs to charge. The great news is said charge lasts a l-o-n-g time. (Around 450 uses for the regular model, 300 for a mini). I've only charged mine once so far and it's still going strong.
Also, this device is 100% waterproof, so you can take it into the shower or leave it by your sink.
To use, just dab on your favorite facial cleanser (either directly on your face or the device; I've tried it both ways and saw no difference), then turn on the LUNA. There are different ~intensities~ depending on how powerful of a clean you're looking for. I've kept mine on level 3.
Next, you glide the device over your skin. Don't rub or scrub in your product with the LUNA; the tool does a majority of the work on its own. Every 20 seconds or so, there's a pause in the vibrations. This indicates that you should move to a different section of your face.
I typically start with one cheek, then the other, and then move on to my forehead followed by my nose and chin. All in all, I use it for less than 90 seconds. I will say that the LUNA is a bit awkward to hold and maneuver at first (especially around the nose area!), but after a few days it felt like second nature.
…but does it actually, you know, work?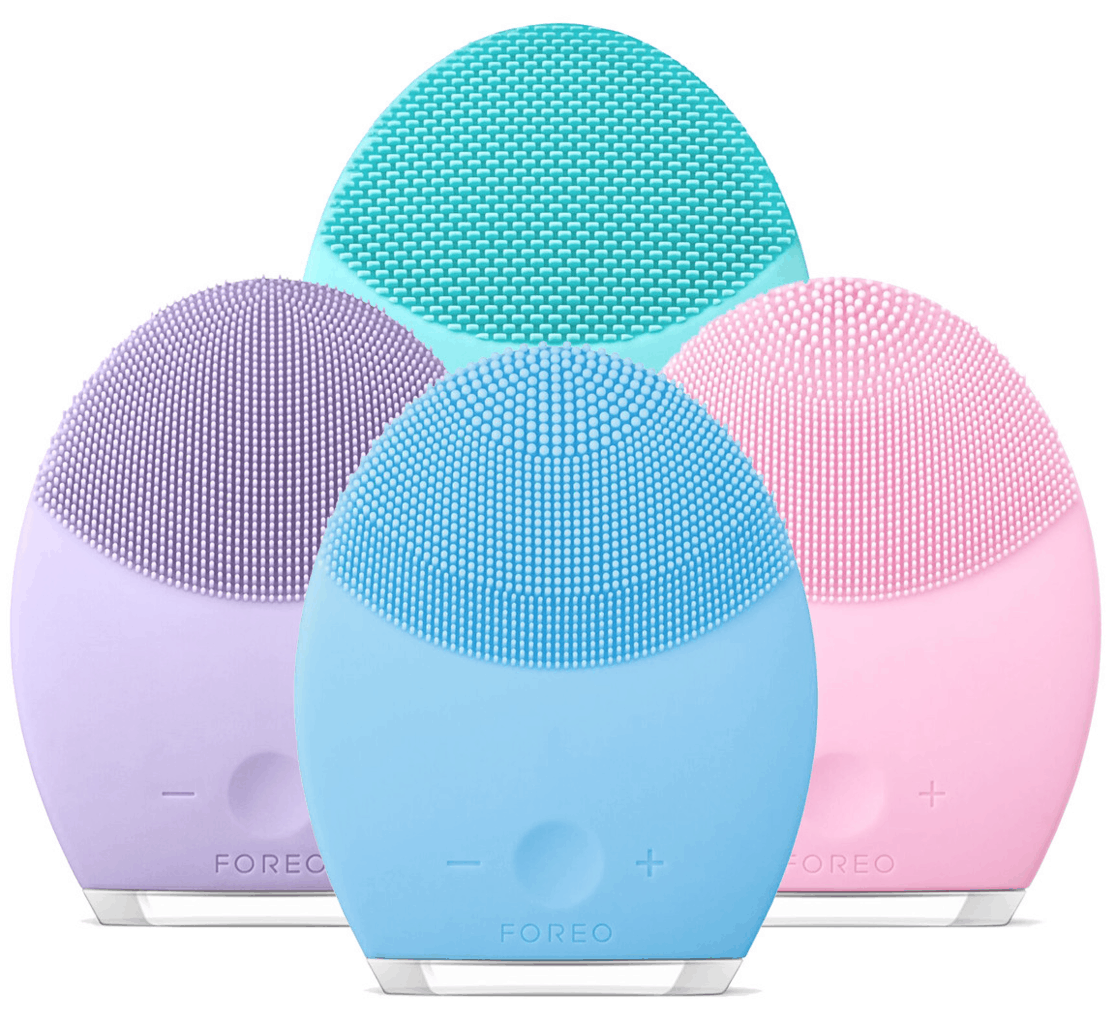 It did for me! Obviously, I'm not a dermatologist and everyone's skin is different, but after about 2.5 months of daily use here's how the LUNA improved my skin:
My breakouts are now few and far between. While I still get the occasional pimple, it's no longer those painful monstrosities I mentioned earlier. The blemishes I do get heal within a few days as opposed to 7 – 10 days.
The texture of my skin is baby soft. No more rough patches! My face feels smooth all over and I no longer need to use any exfoliating products.
Bye-bye dullness. You know that ~natural glow~ magazines talk about? Yep, I've got it.
My skin feels sooo much cleaner. Granted, this may be due to the fact that I'm actually taking the time to thoroughly wash my face for over a minute (instead of scrubbing on a cleanser for 10 seconds), but it gives my skin that deep-clean "I just got a facial" feeling every single time.
Your turn!
Have you heard of or used a LUNA? What do you think? What's your fave skincare tool? Any awesome products you'd recommend? Give us a shout in the comment section.