Choosing a perfume is hard.
Designer fragrances often don't justify their steep price tags with unique, memorable scents, but inexpensive body sprays don't have the staying power to make drowning yourself in endless spritzes worth it.
In comes the celebrity perfume.
Once a backbone of the perfume industry, these affordable scents aren't too popular anymore. (There's a great article in Cosmo that explains how social media has replaced the need for celebs to connect to their fans through scents, which partially explains their decline.)
But you'd be surprised to find that some of your favorite stars are still releasing signature scents, and that you can still get celebrity fragrances that have been on the shelves for decades.
From Lady Gaga's Fame, which shoppers were actually scared to wear when she announced it was made with her own blood (it wasn't) to Britney Spears' fragrance empire (24 scents and counting), there are a lot of celebrity fragrances still out there.
So I took a trip to my local fragrance outlet and searched deep through Amazon reviews to try and find the absolute best celebrity perfumes.
Here's what I came up with.
Related reading: The 15 Prettiest Perfume Bottles of All Time
Glow – Jennifer Lopez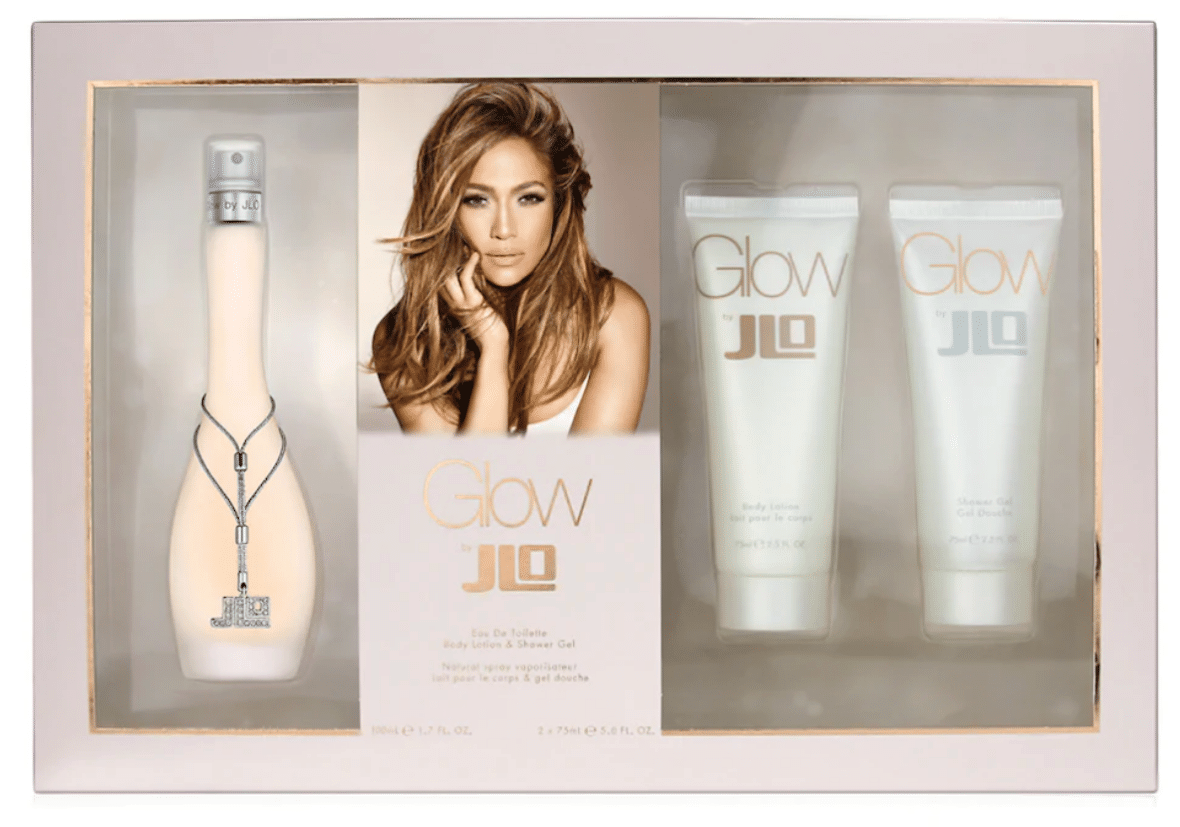 J-Lo's Glow has a lot of variations. My personal favorite is the aquatic and fresh "Blue Glow" which made me want to get dressed up for a night out with the girls and dance my troubles away. The scent came out in 2002, the same year J-Lo released "Jenny From the Block." Glow inspired other celebs to get on the fragrance train. It's definitely a throwback — which shows in some of the packaging — but surprisingly the scent still holds up! Its sexy, post-shower clean smell has wide appeal.
Many celeb scents are gimmicky and we can tell they were never sprayed within a five mile distance of their ambassadors. But J-Lo has since founded a multi-million dollar lifestyle brand, and her perfumes (of which there are 26 total) are things she takes pride in. Glow is a white floral scent with citrus notes and a musk base, and its tagline "fresh, sexy, clean" just about says it all.
That Moment – One Direction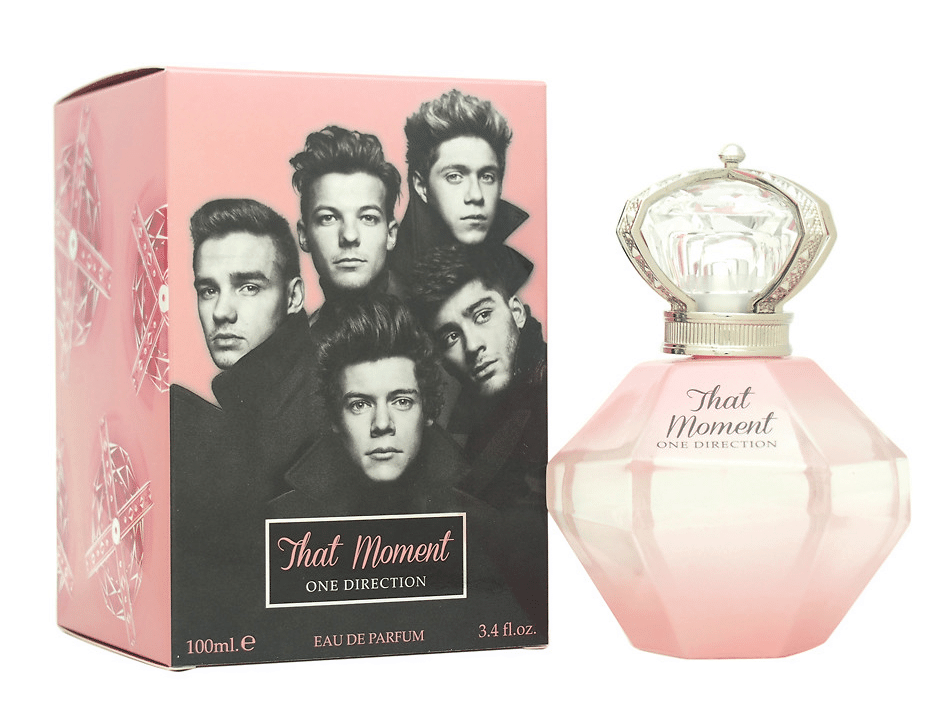 This may be hard to come by since One Direction has been broken up for a while, so when you find it, stock up! Despite their young fan base, this scent is a great teen and twenty-something perfume. Described as a sweet citrus scent with notes of pink grapefruit, jasmine, violet, and a wood musk base, it's surprisingly sophisticated. I was gifted this years back by a die-hard directioner in my life and loved it. People were always surprised when I told them it was One Direction.
That Moment is a casual scent that's appropriately sultry and not too cutesy. The employee at the perfume store I visited says it's one of her most frequently sold items. The bottle is pretty, though the box is dated (Zayn is still on the cover), and the scent itself smells expensive and interesting. If the boys ever decide to get back together again, I hope they will make more fragrances! Perhaps a tropical one called Hiatus, or a sexy and floral Harry Styles' Solo Album Is The Best Thing To Happen To Music In Years?
Paris Hilton – Paris Hilton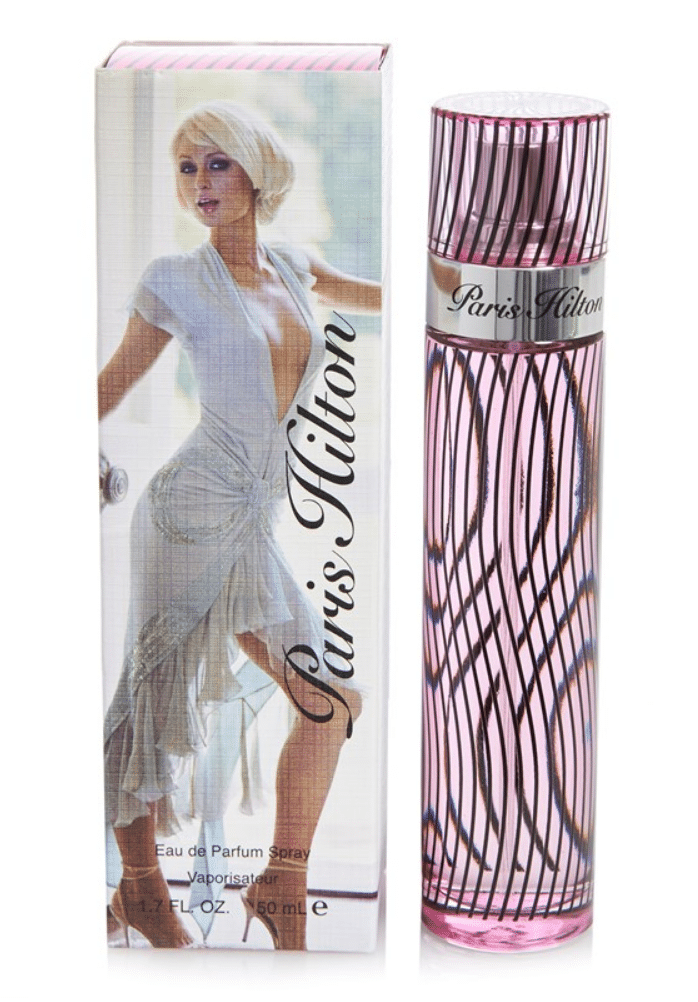 Paris Hilton's self-titled debut perfume has been adorning the shelves of department stores since 2005. The box this perfume comes in takes you right back to the fashionably-questionable early 2000s. Sophisticated and elegant it is not, though the bottle itself is alright. With top notes of apple and peach, and a core of mimosa, freesia, and jasmine which dries down to sandalwood and musk, this light and fruity fragrance will remind you of 2000s for sure.
Also Read: Paris Hilton 2000s Style: Ultimate Guide to Her 2000s Fashion Moments
Remember freshman year of high school when you layered on too many Bath and Body Works body sprays to create the perfect blend of everything and hoped it stayed on past second period? This perfume is like an actually balanced version of that, plus your classmates won't hate you. Reviews of Paris Hilton applaud its long-lasting effect and how many compliments people receive when they wear it. That's hot.
Moonlight – Ariana Grande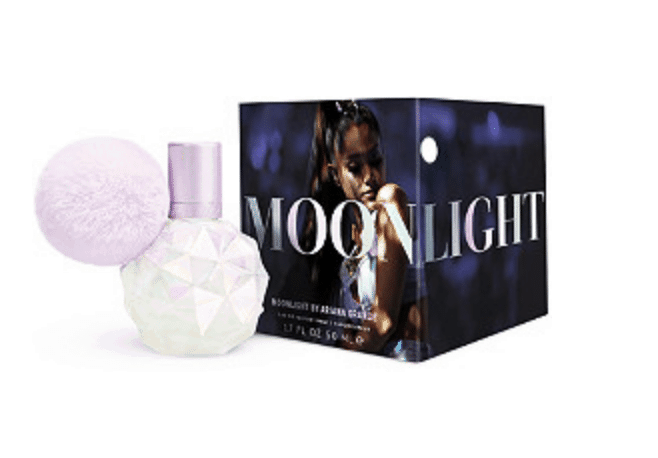 Sweet perfumes are notoriously hit-or-miss. Lean too far into fruity notes you end up with a sickeningly sweet scent that's hard to shake. Ariana Grande is one of a few stars still releasing perfumes, and she's nailing it with this perfectly sweet scent. Opening with juicy plum and black currant, the scent's core is marshmallow and peony but dries down to sensual vanilla and musk. It's not overpowering, leaving behind deep notes rather than those aggressively artificial candyish ones many sweet fragrances carry.
Moonlight is definitely a fruity/floral perfume, but it doesn't come across too juvenile. "Dangerous Woman"-approved, it's the kind of year-round fragrance worth having in your collection that can take you from school day to night out or formal event. The adorable bottle has Ariana's cute-meets-sexy style, and that's the exact vibe this scent has going on.
Curious – Britney Spears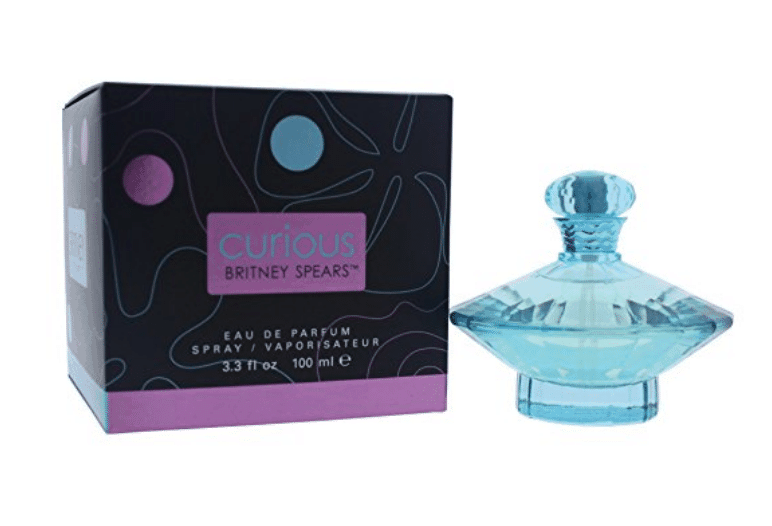 There are only two types of people in the world — the ones that like Curious and the others, who are wrong. Britney's first ever perfume has been on the market for over 14 years and sold more than 500 million bottles. You can catch a glimpse of the iconic bottle in the "Circus" music video. Curious smells the way listening to your favorite Britney song feels, almost as if the opening riff from "Toxic" had a scent. I've been obsessed with this fragrance since Santa gifted my older sister a luxurious bottle back in the day and I was super jealous.
This is THE definitive celebrity perfume. The white floral fragrance opens with notes like magnolia, pear, and lotus, then dries down to a base of vanilla musk and sandalwood. Curious makes an amazing all-day-long fragrance because it actually lasts and has a unique blend of notes. It's sophisticated without losing its aquatic and flirty top notes and sensual without being a strictly-going-out kind of scent. Its long-standing popularity proves just how spectacular this one is.
Do you have a favorite celebrity scent?
Maybe you're a fan of Rihanna's extensive collection or Kim Kardashian's? Let us know in the comments!