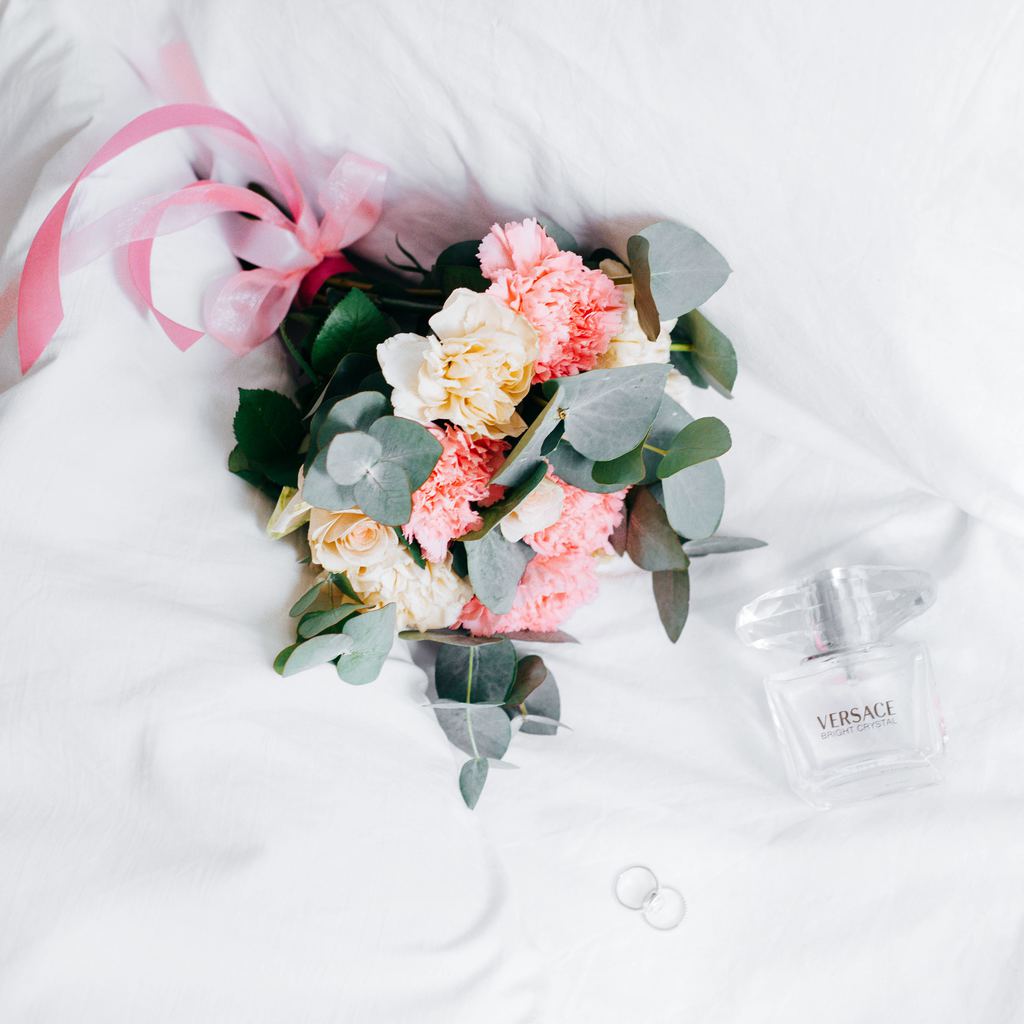 Back when I was a Twilight-loving, never-been-kissed suburban tween, I used to covet my best friend's collection of "grown up" perfume.
Crowning the mantle of her white bedroom vanity like professional sports trophies, the bottles were elegantly displayed, featuring exotic names and scents like "Victoria Beckham" and "White Diamond." (Justin Bieber's "Girlfriend" was included as well, but I'd call it an exception to the general classiness of the stock.)
Without uncapping the perfumes, I already sensed their superiority over the run-of-the-mill Bath & Body Works body mists that topped my Christmas wish lists.
"I want to find my signature scent," my friend would say, dismissing her treasures with the flick of a perfectly manicured pinky. "But until then, this will do."
Related reading: The 15 Prettiest Perfume Bottles of All Time
Nowadays, the concept of having a signature scent is nearly obsolete. In a world of countless Tinder matches and hustling opportunities, it's hard to commit to anything, let alone handpick the one smell that's going to define you for the rest of your life.
I say it's worth a try. Friends, here's how to choose a perfume, in a few easy steps.
Learn what scent category you're attracted to.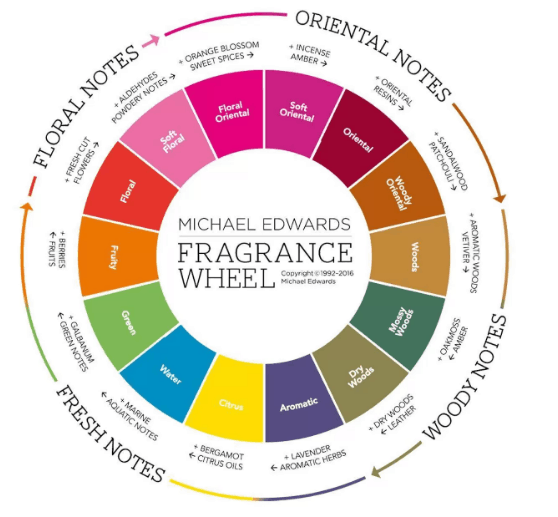 According to Scentbird, there are six basic fragrance categories: woody, citrus, floral, fruity, spicy/oriental, aquatic, and gourmand.
Those of you who are attracted to the smell of pine cones and sandalwood may lean towards woody scents. Fans of citrus and fruity notes, on the other hand, will prefer a dash of freshness. Floral fragrances are generally romantic and feminine while spicy/oriental scents are instantly sexy. Beach lovers tend to go for aquatic scents, and the gourmand category is unquestionably sweet. (Some say too sweet, so spray it on lightly if it is your fragrance of choice!)
Because your perfume will follow you everywhere in your day-to-day life, you want the signature scent be versatile and light. My advice is to stay away from fragrance categories that are too overpowering, like spicy/oriental and citrus, or too controversial, such as the aforementioned gourmand. Remember, some of your fellow classmates or coworkers may have fragrance allergies, so tread lightly when considering an everyday perfume.
Try it in person.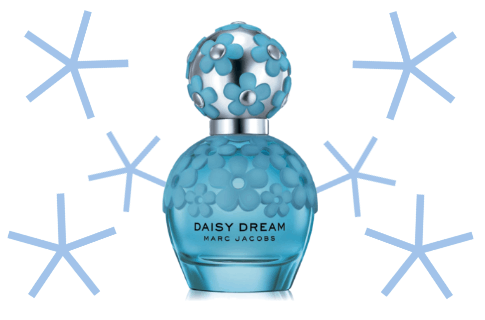 Sure, you can research a product's longetivity, scent category, and composition to your heart's delight, but the fact of the matter is that you will never truly know how a perfume smells until you try it on yourself. (This is true because science.)
The easiest way to do this is to go your local mall and let the experts do the work for you. My advice is to just hang around the perfume counter at Macy's until some salesperson or other latches on to you — it works every time. How'd you think I found one of my all-time favorite scents, Daisy Dream Forever by Marc Jacobs?
Take perfume personality quizzes.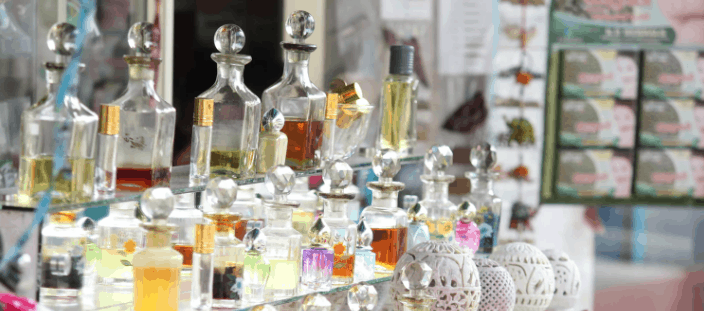 Perfume personality quizzes are great. No doubt about it. They're fun, they're easy, and they take all of the pesky research and guesswork out of the equation.
By eliminating the hundreds of options at your fingertips, these quizzes allow you to look at the one perfume you've been matched with and determine whether you like it or not in your next visit to the mall. If you don't like it, no problem — feel free to take another quiz. But if you end up digging your match, congrats! You've found the one.
Try out any of the following:
Ask around.

For the possibility of finding your perfect fragrance match, reach out to others.
If you come into contact with a good perfume (like, so good you almost don't mind a classic case of over-spraying), there's zero shame in asking the wearer to identify it. Likewise, you can get suggestions the old-fashioned way by asking friends, colleagues, and family members what perfumes, if any, they recommend.
Just be careful that the person you're asking hasn't already read this Into the Gloss article or you might be getting fed some fishy information.
Take a chance on an unknown fragrance.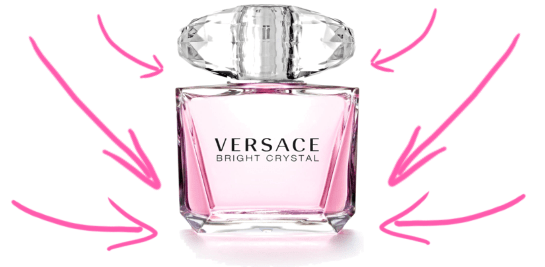 When all else fails, ask to be gifted a perfume for your next birthday. (Or Christmas — whichever comes up first.)
Not only does this take away the stress of trying to fit your personality into one perfume bottle (or rollerball), but you're also less likely to nitpick and more likely to look at the scent holistically.
I, for instance, was given Versace Bright Crystal as a graduation gift and ended up loving it far more than expected. It came to define my freshman year experience at college, and a whiff of it nowadays instantly reminds me of first-day jitters, dorm room living, and picnic outings. Not bad for a random pick!
Thoughts?
Do you believe in the power of a signature scent or are you a fan of alternating fragrances for specific occasions? Have you found your "perfect" perfume yet? (If so, don't leave us hanging — tell us what it is!) What suggestions do you have for fellow CF readers looking to find their ideal fragrance?
Comment below!