This post may contain affiliate links, which means we may receive a commission if you purchase through our links. Please
read our full disclosure here
.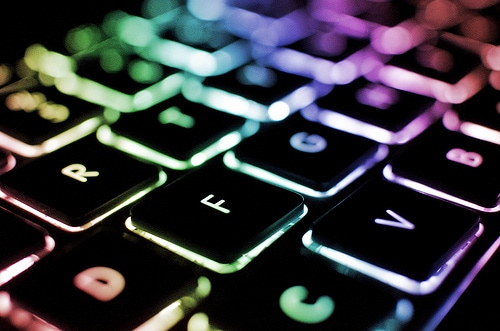 Besides College Fashion (obviously!), I follow a variety of blogs, including those from my absolute favorite category, beauty! Does anyone else feel like there aren't enough beauty blogs out there? Whenever I come across a really excellent one, it totally makes my day.
For me, a great beauty blog is made up of awesome product reviews, beauty routines, and new beauty trends. So here are three beauty blogs that I follow on a day-to-day basis that meet my stringent criteria. And if you have a favorite beauty blog, then let everyone know in the comments!
1. Beauty Banter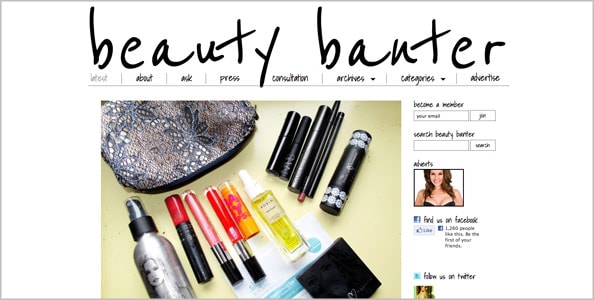 The great aspect about Beauty Banter is that its founder and editor is Sarah Howard. (Her father is Pierre Michel, the previous owner of Make Up For Ever!) She is a writer as well as a beauty consultant (who wouldn't be with that lineage?) based in New York so she has the inside scoop on everything beauty!
I love her blog because she not only does product reviews (her Weekly Must Have is great!) but also interviews other beauty industry experts. I also adore her Makeup Bag series. (She digs around in other people's make-up bags, so awesome!) As I'm sure everyone knows, I am obsessed with finding out what people are using on their faces to make them look so gorgeous (especially people like Byrdie Bell), so this blog gives me my fix!
2. No More Dirty Looks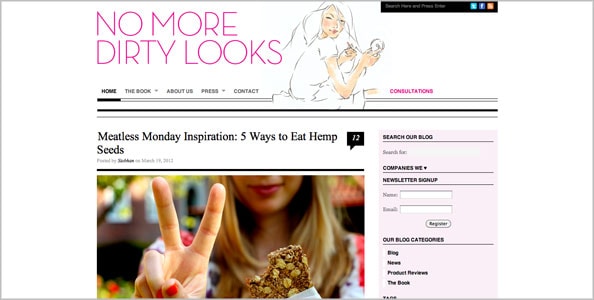 The two writers of No More Dirty Looks, Siobhan O'Conner and Alexandra Spunt, are huge fans of anything natural and are co-authors of the book No More Dirty Looks: The Truth About Your Beauty Products and the Ultimate Guide to Safe and Clean Cosmetics.
They are highly renowned for their natural beauty consulting, and are dedicated to making women aware of the choices they have with beauty products so they will understand the safest beauty options available to them.
On their blog, you will find lots of great product reviews, with lesser-known but still awesome organic products as well as lots of interviews with regular woman (they have open calls to talk about your Morning Routine!), daily discounts, and much more. It's everything you could wish for in a beauty blog, and a must-read if you want to get gorgeous without sacrificing your health and well-being.
3. Into The Gloss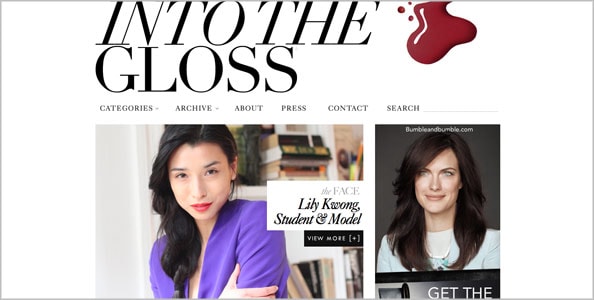 I will admit, Into The Gloss is my all-time favorite beauty blog! This is probably the most famous beauty blog out there, but I wanted to put it on this list for any girls who hadn't seen it. (And, okay, I love to gush about it.)
The best part about this blog is definitely the interviews (called The Top Shelf) – they feed my beauty routine obsession. Emily Weiss, the editor, really goes in-depth with the women about what beauty means to them and of course includes my favorite part, their essential beauty products. More recently she took her readers backstage to fashion shows like Victor & Rolf and Alexander McQueen to get an inside perspective on the beauty preparation for the shows.
This blog is my go-to resource for finding new and amazing products to say the least! It's great to find out what works and what doesn't from the beauty pros. Plus I love Emily's incredible photos – they take her blog to an entirely different level.
What do you think?
What are your favorite beauty blogs? Do you follow any of these beauty queens? Let me know in the comments!