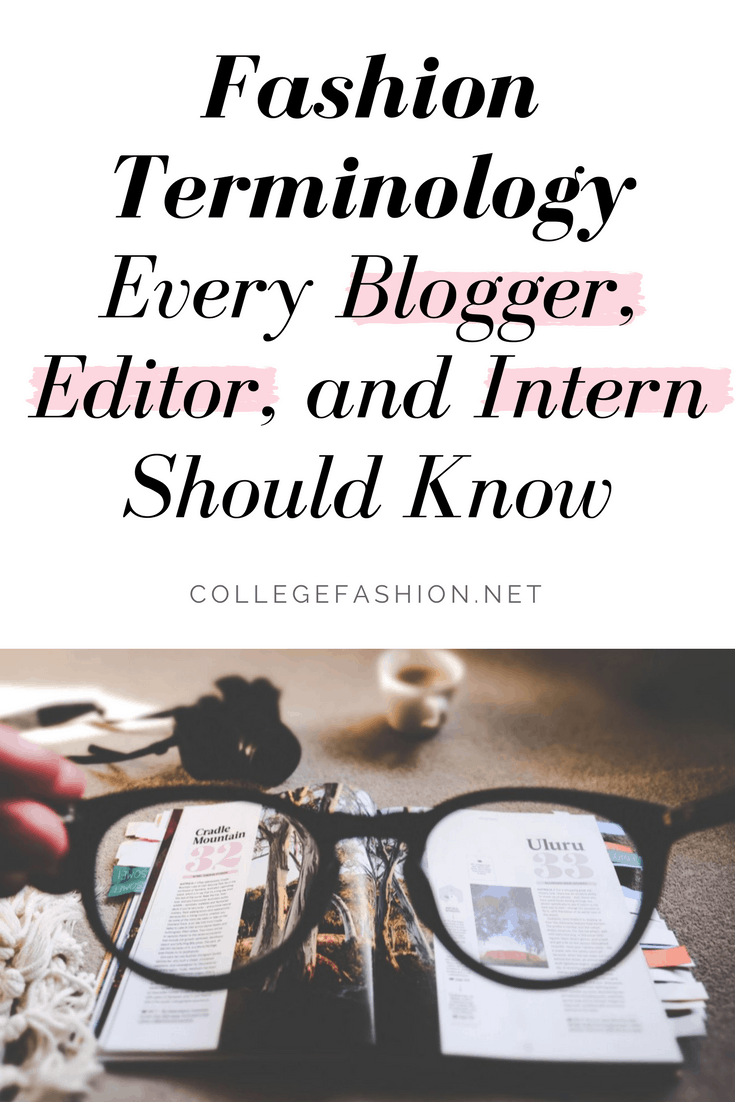 Whether you're a budding fashion journalist, a retail manager, or just a plain ol' style enthusiast, you'll find out soon enough that building up a strong fashion vocabulary is essential towards future (and present) success in the biz.
Luckily for you, the most important industry terms — brought to you straight from the professionals at Vogue et al. — are easy to grasp and here for the learning.
For an introductory look at style-related terminology, keep reading!
Basic – Who What Wear
From "Fashion Terms Decoded" by Nicole Kliest.
"Ready-to-wear: Clothing that is factory-produced in standard sizes."
"Haute Couture: The business of designing and selling custom-made clothes for private customers."
*I like to think of Haute Couture as Coco Chanel tailoring her designs for a fabulously wealthy clientele and Ready-to-wear (or RTW) as a wacky Forever 21 tee emblazoned with the words "Coco Chanel is my spirit animal." Kind of the same thing—but not really at all.
"Capsule Collection: An edited collection of interchangeable clothing pieces."
"Lookbook: A compilation of images, showcasing a designer's upcoming collection."
"Knife Pleat: Tight pleats that are usually situated 1-inch apart." (Skirt from Nordstrom.)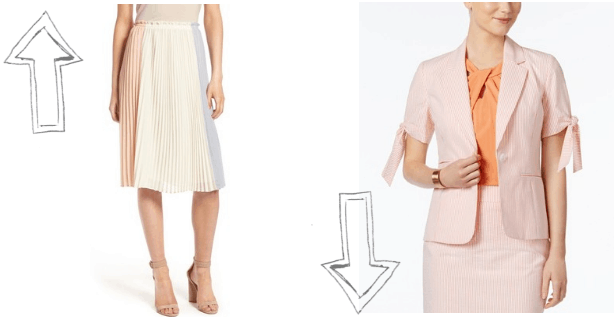 "Seersucker: Lightweight striped or checkered fabric used to make spring and summer clothing." (Blazer from Macy's.)
Intermediate – Man Repeller
From "17 Fashion Terms to Know" by Amelia Diamond.
"Yoke: A panel of fabric that goes across the shoulders."
"Bias cut: The fabric has been cut to fall diagonally as opposed to straight up-and-down, like a sheath."
"A-line: They're shaped like the letter A with the top cut off." (Dress from Revolve.)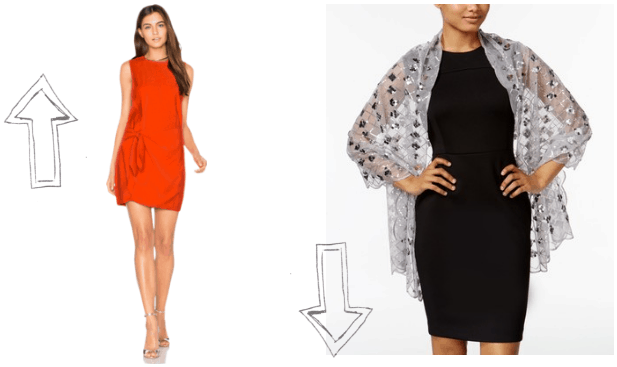 "Paillette: Technically, it's like a sequin. On Man Repeller, we tend to use it to mean big sequins." (Wrap from Macy's.)
Advanced – Independent Fashion Bloggers
From "The Glossy Glossary: Fashion Journalism A to Z," a cheat sheet of vocab that every fashion journalist should know.
"Bespoke: a made-to-order garment, usually a suit, could also apply to shoes or a wedding dress; tailored specifically to the customer's measurements and specifications."
"Curate: to thoughtfully gather a collection of something (images, links, content, shopping items) and present them in a streamlined format that is easily understandable."
"Diffusion Line: a modestly-priced line of merchandise created by a high-end designer that retails at more moderate prices."
*Diffusion lines today: Armani's Armani Exchange and Emporio Armani, Donna Karan's DKNY, Marc Jacob's Marc, Prada's Miu Miu, Vera Wang's Simply Vera, and Versace's Versus. For more examples, see this very credible Wikipedia entry!
"Editrix: A powerful female editor, most especially used to refer to Anna Wintour or Carine Roitfeld."
"Glamazon: Originally used to describe supermodels in the 1980s – a combination of glamorous and Amazon."
Expert – Vogue
From The Vogue Glossary, an A-Z listing of fashion terminology.
"Appliqué: A decorative design made of one piece of fabric sewn on top of another."
"Dirndl Skirt: A full, wide skirt with a tight, fitted waistline."
"Epaulettes: A decorative shoulder adornment."
"Gaiter: A piece of fabric worn over the shoe, extending to the ankle or the knee."
"Herringbone: A V-shaped weave resembling the skeleton of a herring fish." (Blazer from Talbot's.)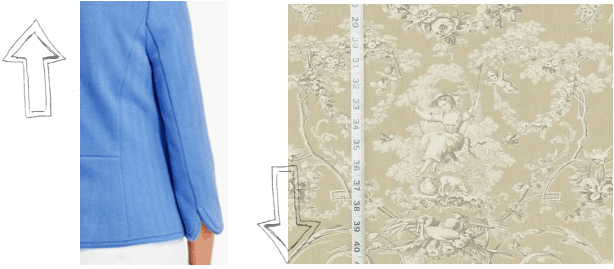 "Jouy Print: A white or off-white background on which a repeated pattern, depicting a detailed scene, appears." (Fabric from Brick House Fabrics.)
"Neats: Small socks with evenly-spaced designs."
How much of these fashion terms do you know?
And which ones do you think fellow readers should know about that may have been left off on this list? Comment below and tell us more!