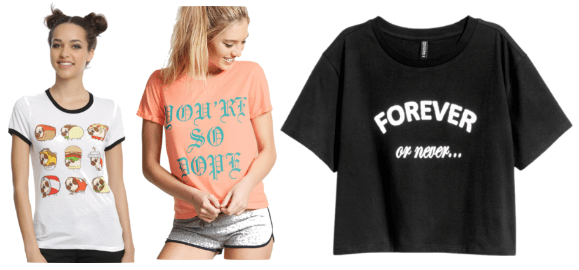 Hypothetical scenario: You're in the mall when, suddenly, you lock your eyes on the back of the cutest top ever. Turning it around to see the price tag, you see… a semi-ironic caption that doesn't make any sense whatsoever!
If you're the type who says, "Heck yes" to said top, you're in the right place. Keep scrolling for 10 funny (and surprisingly relatable) T-shirts!
Wifi Password Graphic PJ Set
Asking the important questions up front, this V-neck graphic tee from Forever 21 doubles as a super comfy sleep top. Okay, so it's actually a knit pajama set. But who says that you can't wear it out to your Monday 8:00 a.m. class?
So Dope Graphic PJ Tee
Look, it's another PJ top from Forever 21! With the words "You're so dope" written across the front of this 57% cotton, 43% polyester shirt, you'll never want to wear anything else. Plus, the Old English font graphic will appeal to all calligraphy fans.
It's Your Eyebrows Girl's T-Shirt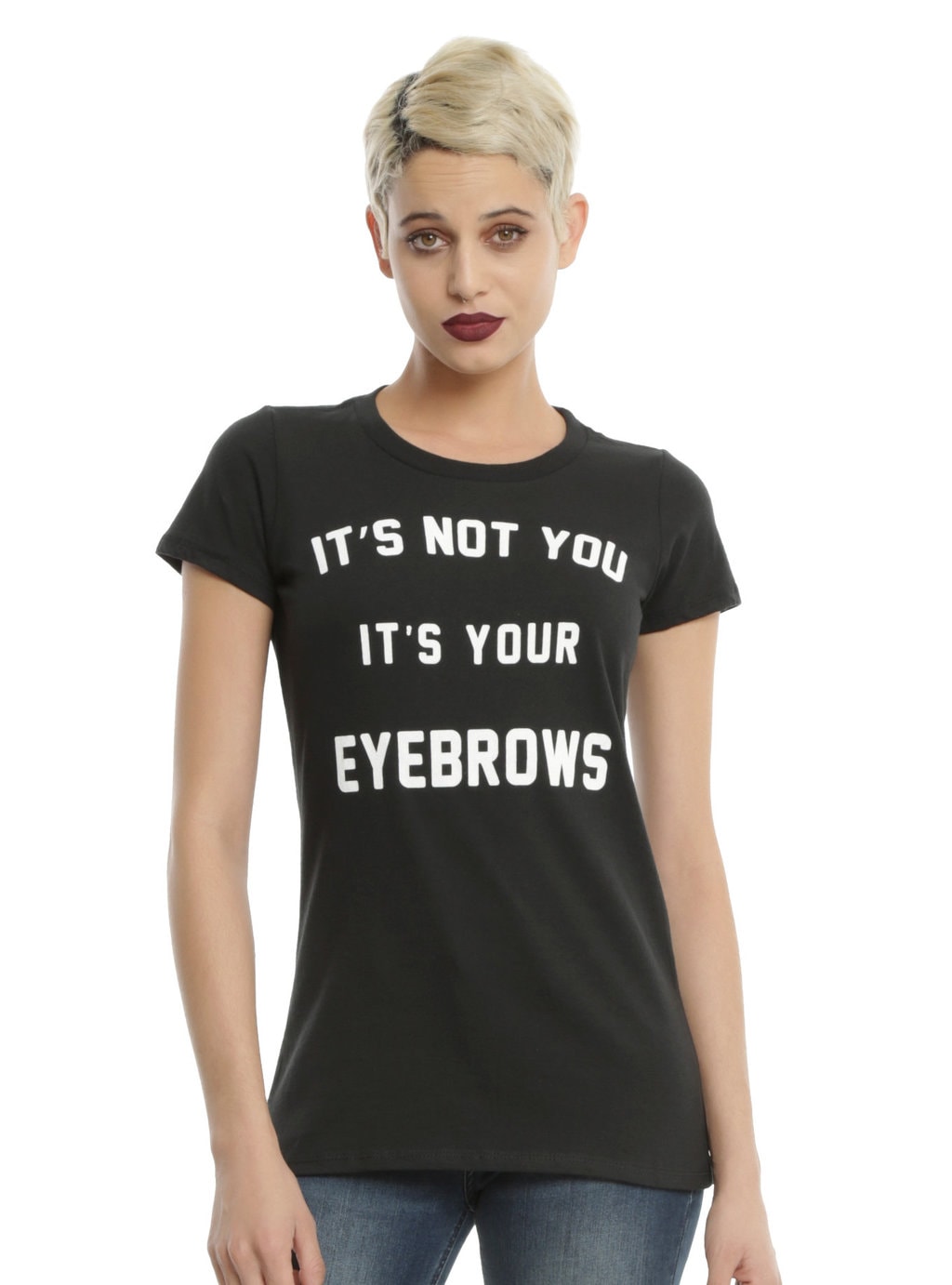 This Hot Topic eyebrows tee is something I imagine Regina George (or a suburban Blair Waldorf) would wear, which makes it simultaneously cool and mean on a high school level. At least everyone'll know you tell it like it is?
Puglie Junk Food Girls Ringer T-Shirt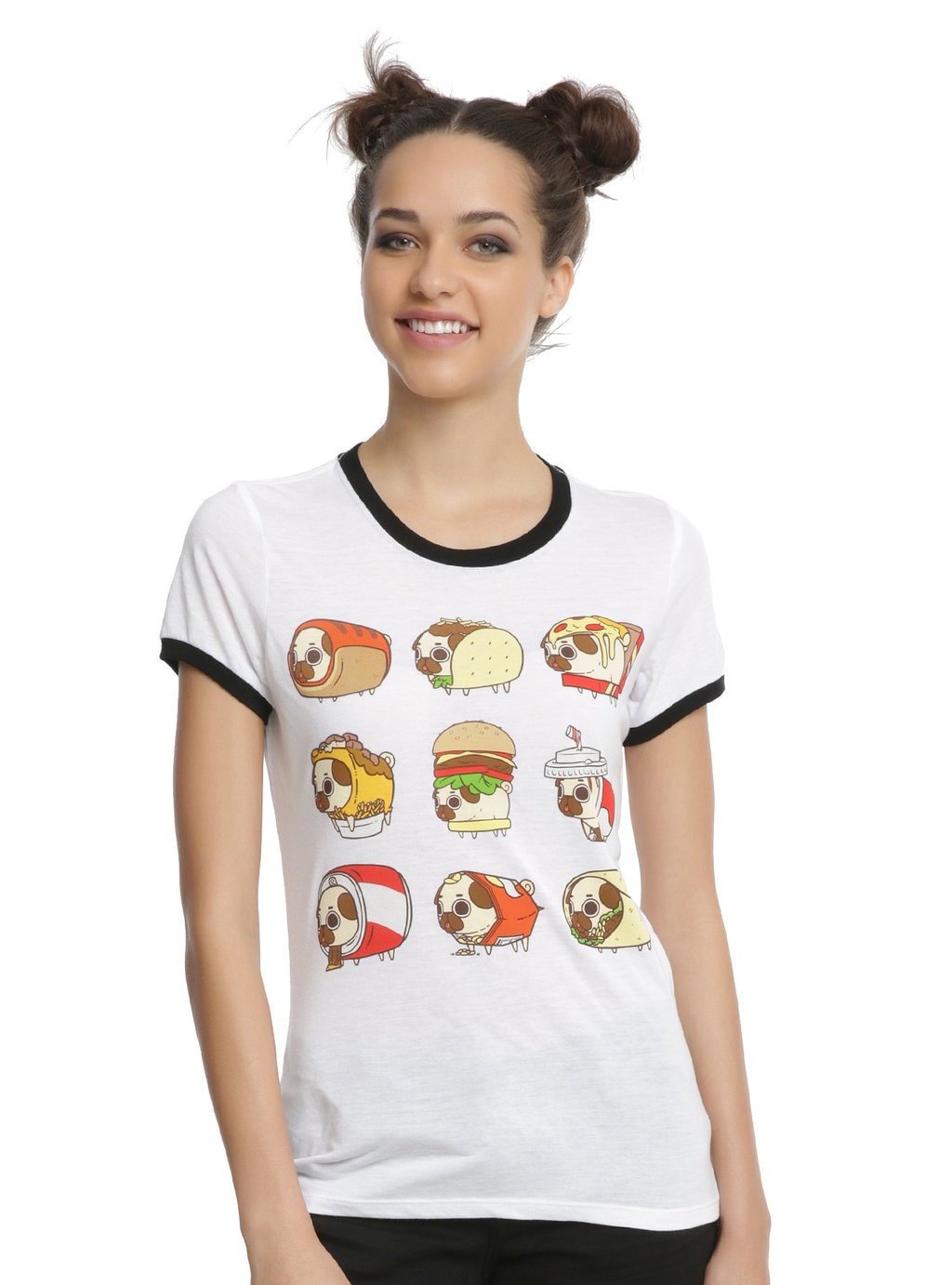 Also from Hot Topic, this Puglie tee is simply adorable. Double points if you wear it out on a junk food binge. Triple points if you wear it while styling your hair like the model's '90s girlband-inspired hair buns.
Crystal Pepsi Graphic Tee
If you're the type of person who can wear this Forever 21 top out in public, I'm guessing that you've never been asked, "Is Pepsi okay?" by your server. Because it was never a question for you — you're Team Pepsi all the way.
Short T-Shirt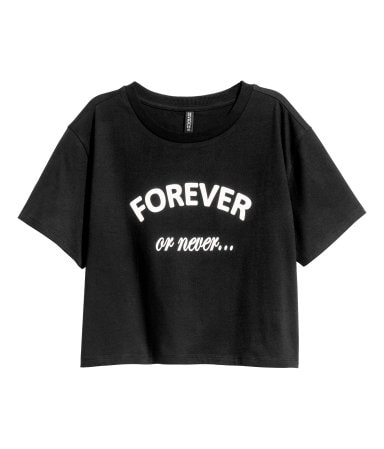 Honestly, I'm not sure exactly what message this passive aggressive cotton jersey tee is trying to send to the world, but I'm lovin' it. This H&M shirt is also perfect for the girl who shops exclusively in black and white.
T-Shirt with Printed Design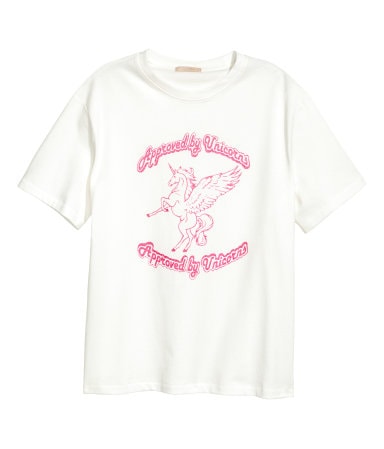 This H&M top has a glittery printed motif on it! With a unicorn! With the words "Approved by Unicorns" emblazoned on it! Don't tell me you wouldn't want to wear it out this very second.
Wolves Graphic Cutout Tee
This Forever 21 wolf graphic tee has a long backstory to it — so intricate and well-known, in fact, that it has its own Wikipedia page. Fans of The Office will recognize a similar design (the "Three Wolf Moon") worn by Dwight Schrute in an effort to pick up chicks at Pam and Jim's wedding.
ASOS Boyfriend T-Shirt Beauty and the Beast Print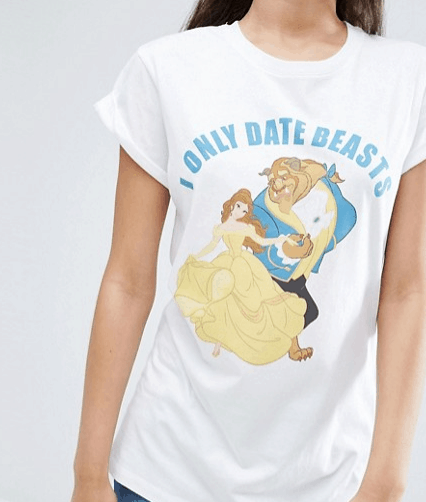 Ordinarily, this ASOS T-shirt wouldn't be featured on a list of wacky tees, but with the release of live action Beauty and the Beast, which featured Belle's admittedly pervy beard comment, I felt it belonged here.
Express One Eleven Tacos Boxy Crew Neck Tee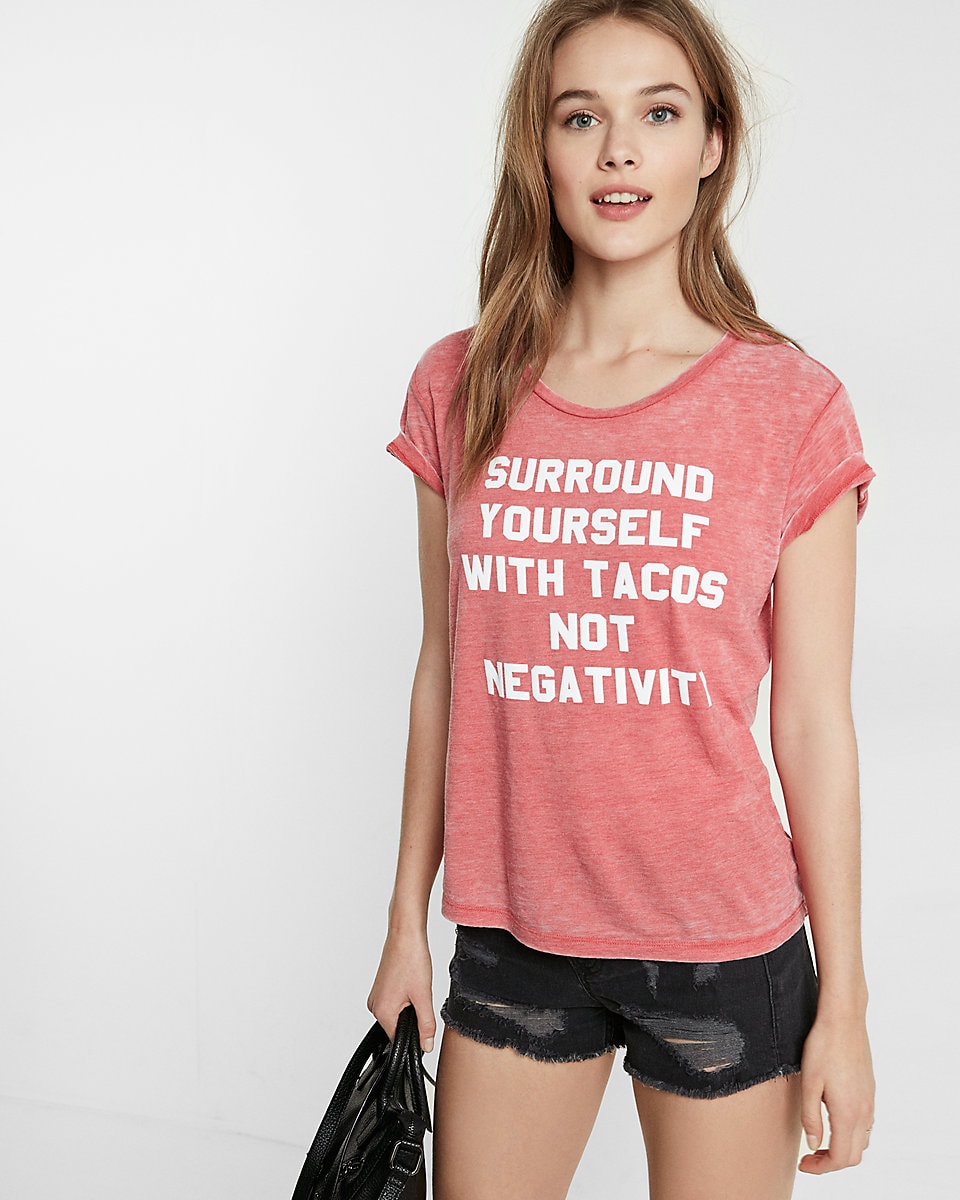 Saving the best for last, this plush fabric tee from Express is full of positivity and good vibes. The reference to a particularly delicious Mexican dish — mhhmm, tacos — only adds to the appeal of the shirt.
Thoughts?
Are you a fan of punny tees? Would you wear any of these shirts at home or outside? Do you have any suggestions for future CF posts? Comment below!