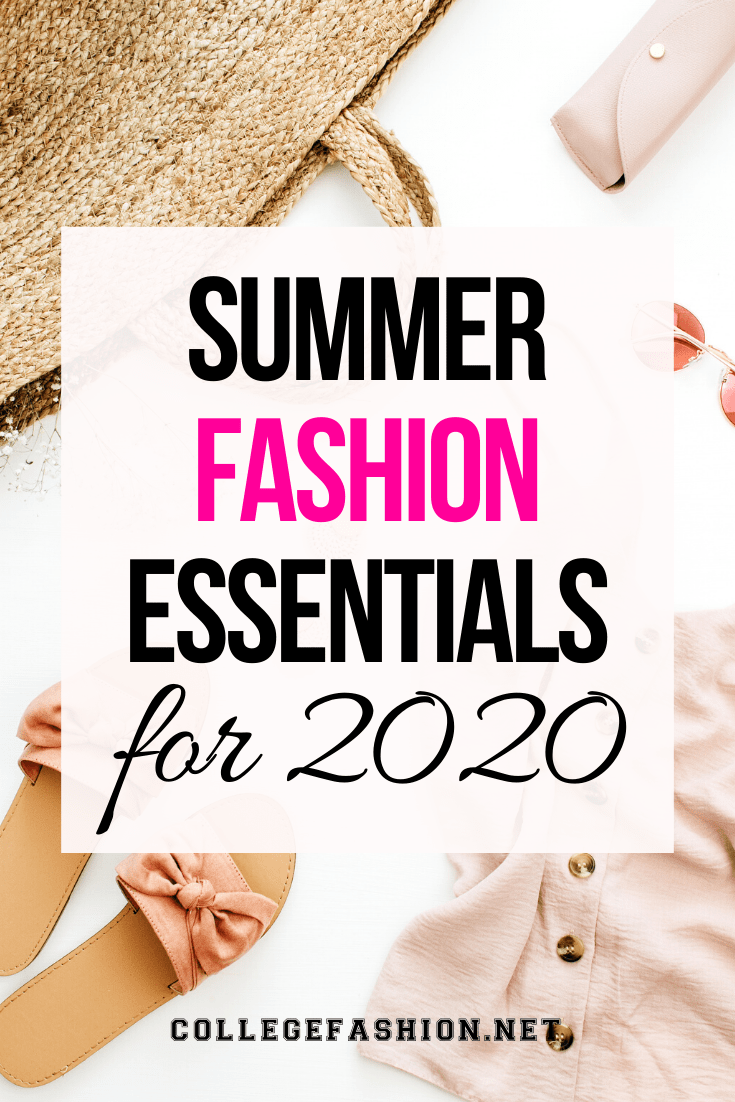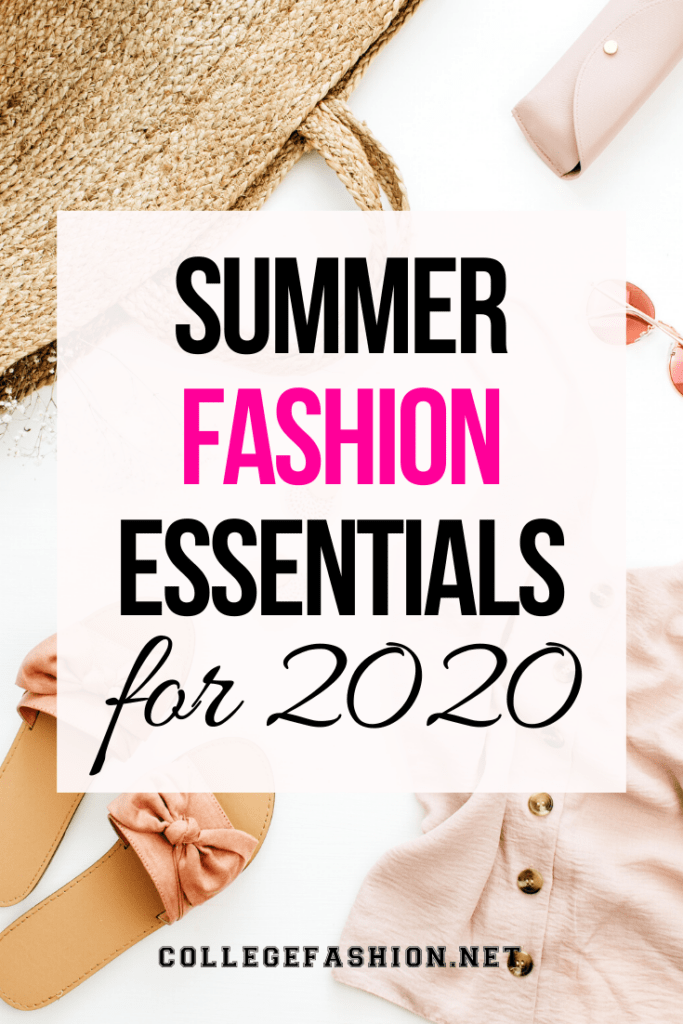 This is the time of year that we would usually be stocking up on cute summer clothes in order to hit the streets in style once finals are over. Now, things are a bit different. Style is just as important now, but spring summer fashion in 2020 is about taking our new reality into account.
That's why I've prioritized looking cute while staying comfy – what's better than relaxing in style? (The celebrities are already nailing this in their summer 2020 street style looks.)
For strutting the runway of your backyard, I've picked out some staples that can be chic in a pinch or DIY-ed to perfection.
Palazzo Pants
The looser the pants, the more comfortable! As a cute alternative to leggings, I love the airy feel of palazzo pants in the summer.
They have a great range – you can wear them with a simple tee or dress them up with some accessories if need be.
Bold pants can be intimidating to try, so palazzo pants are a great place to start – they come in so many different colors and patterns, and can be a cute addition to any outfit. Plus, they're super affordable and available at many different stores!
Baseball Caps
This could definitely go unstated, but baseball caps are both a wardrobe staple and essential, especially right now! Whenever I haven't washed my hair or just don't feel like putting in the effort, baseball caps are the perfect cute and practical solution.
Getting caps in bright colors is a fun way to coordinate your outfit from head to toe and bring your look together. Not only are bold caps practical, but they're a great accessory for any outfit.
A nice way to customize your look is to find a cap that's meaningful to you – the logo of your favorite brand, your school mascot, or a quote or design you like can make your outfit all the more personal!
Overalls
For a classic throwback to our childhood ensembles, overalls are back in! It's the lazy girl's perfect formula for a summer outfit…
Overalls are a great alternative to the classic jean look, so you can break out of the everyday style routine and shake things up a bit. They come in a variety of different washes, or you can grab bright patterned ones to be the star of the show.
You can style them with a basic tank, a graphic tee, or even a stylish bralette so you can dress for both warm weather and cool. They're the perfect transition piece from spring to summer!
Basic Tank Tops
I love a classic tank top because they can be worn in a variety of different ways! From pairing them with sweatpants or joggers to wearing them with a cute skirt, there's never an outfit that you can't spruce up with a tank top.
They're a great piece to DIY – you can tie-dye them or even bedazzle them for a great personalized look. Since a lot of stores have cute and basic tanks for an affordable price, they make a perfect piece to begin DIY-ing if you're new to it.
Because they're practical and stylish, they're the best staple for a summer wardrobe. If you just a classic black or white tank, now is the time to break it out! Or you can get even more exciting with a tank in a funky bright color.
Varsity Bomber Jackets
This is one spring summer 2020 trend that I've had in the back of my closet for such a long time because I didn't know what to do with it.
The varsity jacket with skinny jeans and Converse look is outdated, so let's get inspired to wear this piece in new ways.
I love the pairing of the varsity jacket with a skirt! The competing hemlines makes the silhouette of the look very interesting, while the jean gives it that retro-high school vibe.
For a preppy twist, wear the jacket with a plaid skirt. This look is also a throwback to those 2014/2015 American Apparel pleated skirts (we still love you!) but I'm loving this trend in 2020!
For a more casual varsity jacket outfit, stray away from the classic skinny jean pairing and opt for the more trend-conscious boyfriend or mom jean.
If you don't already have one laying around, varsity jackets can be tricky to find in stores for an affordable price. My absolute favorite way to find an authentic, well made jacket is to thrift. If you're not near a thrift store, online shops like Depop are bound to have a great selection.
For another easy way to try this spring summer 2020 trend, I love this Levi's jacket from Amazon! It's insanely well made and will go with absolutely everything.
Silk Scarves – Everywhere!
These cute, boho-type scarves were popular among Insta-influencers and travel bloggers everywhere in 2016/2017. I, however, haven't stopped wearing them since then.
Silk (or faux-silk) scarves have been one of my absolute favorite accessories and are awesome for classing up any outfit.
My personal favorite way to rock these scarves is wearing them around your neck. They're awesome for jazzing up a plain t-shirt or sweater. I love this look because it takes the '90s denim-on-denim trend and pairs it with a scarf that's a gorgeous pop of color!
Wearing them in your hair is another super cute and unexpected way to rock silk scarves (I've been doing this a TON lately). They don't dominate your outfit and it's a nice, subtle way to experiment with mixing prints!
Finally, if you're a little new or shy to the silk scarf trend, tying them around your bag is a timeless, sophisticated way to show off your cute scarves. Plus, the people in your classes will think you're super cool.
Most clothing retailers have a couple of silk scarves or bandanas in their accessory section, so fortunately these aren't too hard to come by.
My favorite places to buy good quality and stylish scarves are Free People and Madewell. Another great idea for trying out a lot of different prints at once is buying them in bulk from Amazon. The set above is only $15.99!
Monochromatic Outfits
Monochromatic looks are always coming in and out of style, so it's not a huge surprise that they're posed to be a big spring summer 2020 trend.
The best part about monochrome is it's one of the easiest trends to DIY at home with clothes you already own!
I LOVE this cream monochromatic look – it's a great way to wear "winter whites," and it's a cool way to show off how stylish you are even when you're wearing business clothes. Plus, all those layers look super warm and cozy.
If you're looking to experiment with color, dark jewel-tones like navy, burgundy, and emerald green are great places to start. Pair these dark staples with lighter variations on those colors and – perfect!
My friend tried a green look like this out to dinner a couple of weeks ago and it looked SO GOOD – she got a ton of compliments on her outfit! The green was a great nighttime alternative to black, and the monochromatic element made her look very sleek and stylish.
What's a better way to try out a trend than to try it with a friend? Coordinate your monochromatic looks or even wear the same color to match and look bomb with your squad. Going with a theme like pastels in this look, warm tones, or cool tones can be a fun way to get your monochromatic look together.
For this spring summer 2020 trend, you'll probably have most of the clothes needed already at home!
If not, my first recommendation would be to buy secondhand or borrow from friends, so that way you can find a wide selection of cool, funky pieces to experiment with without spending a fortune.
If you are looking to buy online, PrettyLittleThing, Old Navy or Forever 21 are great for getting trendy and colorful pieces for a low price.
What do you think of these spring summer 2020 trends?
For more spring summer 2020 trends, be sure to see our guide to denim trends in 2020 and our guide to summer 2020 street style.
What's an old school trend you'd like to bring back this year? Have you ever tried wearing a silk scarf? Do you have a bomber jacket you've been trying to style?
Let me know in the comments!