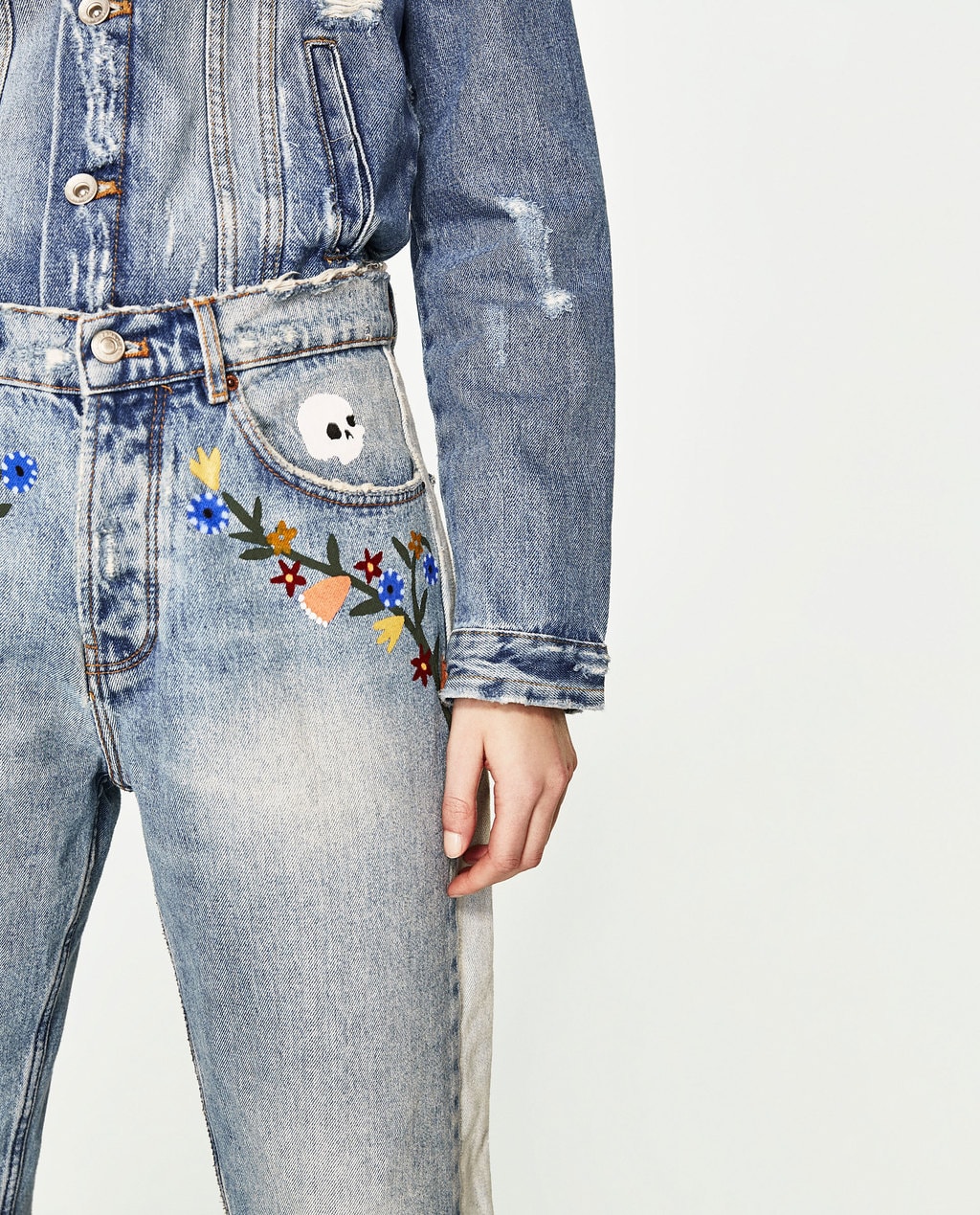 Whether you were five days old or 15 at the time, you're sure to remember Britney Spears and Justin Timberlake's iconic double denim look from the 2001 VMAs.
Twice the denim, times two, on the red carpet. It wasn't pretty—back then or today. (Even Timberlake cringes at his '01 fashion faux pas!)
But if you think that you can't pull of the double denim look just because of JT and Brit's DD (Denim Disaster), think again.
How to Wear Denim on Denim the Right Way: Tips
Here are the CF-approved tips on how to wear denim-on-denim the right way:
Don't wear denim apparel AND denim accessories. A denim hat with a denim jacket? No thanks, Timberlake.
Keep the look minimal when wearing double denim. The denim is already going to be the focal point for the outfit, so make sure that you use as few accessories as possible (or none at all!).
Make sure that both (or more) denim pieces are not over-designed. In other words, if you're wearing a particularly detailed denim piece (think ornamental zippers, lace-up detail, or lace embroidery), the other shouldn't be just as elaborate.
Separate the denim with a loose fabric. Because both denim pieces will look tough and dense, you can make the look more feminine (if desired) by adding in a thin or finely draped fabric.
Ask friends for a second opinion. When in doubt, make sure your final look isn't too out there. Or, if that's your style, go right ahead and rock that double denim like it's 2001!
Now, for an example of how you can construct an outfit with two or more denim pieces, see our look below!
How to Wear Denim on Denim the Right Way: Outfit Idea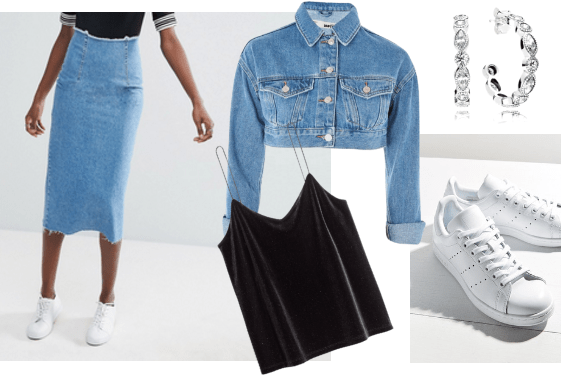 Products: Skirt – ASOS | Jacket – Topshop | Top – H&M | Sneakers – Urban Outfitters | Earrings – Pandora
There you have it—a denim look that's easy, breezy, and classy.
Just keep the cropped jacket open, steer clear of denim hats or denim purses, and own it with no shame; you'll quickly be on your way to owning the title of "Coolest Kid on the Block!"
Thoughts?
What is your opinion on wearing denim on denim? Have you ever done it before? Would you do it again? Comment below!