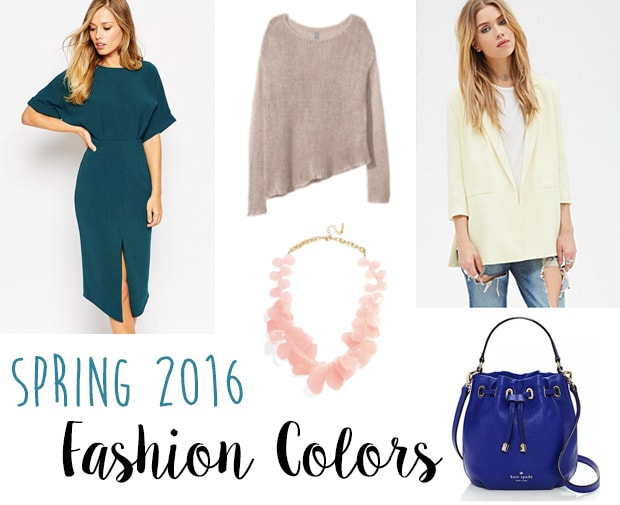 Continuing our series on Spring 2016 fashion trends (we've already covered Spring 2016 Athleisure Trends, Spring 2016 Swimwear, and Spring 2016 Jewelry), today's topic is Spring 2016's trendiest colors!
At the beginning of the year, Pantone announced that Rose Quartz and Serenity— soft, yet stunning pastels — would be the "it" colors of this upcoming spring, and they were right! I've already seen both colors on a wide assortment of products. However, a few other colors are also expected to trend.
Here are 5 trendy spring colors that we'll be seeing everywhere this upcoming season. (Some are so gorgeous that I hope they get swept into summer!)
1. Hazy Taupe
A combination of grey and light brown, Hazy Taupe is an elegant neutral that can't be ignored. I love it on knits, like the sweater below, but it's also great for accessories since it goes with practically everything.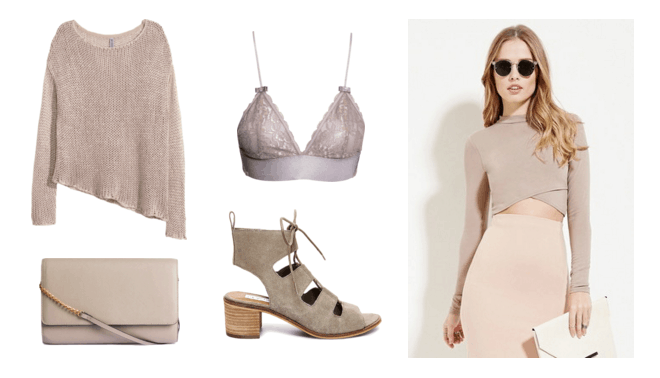 Products: Sweater, Bag, Bra, Sandals, Cropped Top
2. Lemon Chiffon
This festive, creamy pastel yellow brings to mind vintage frocks, birthday cakes, and lace. It's perfect for adding feminine charm to any look.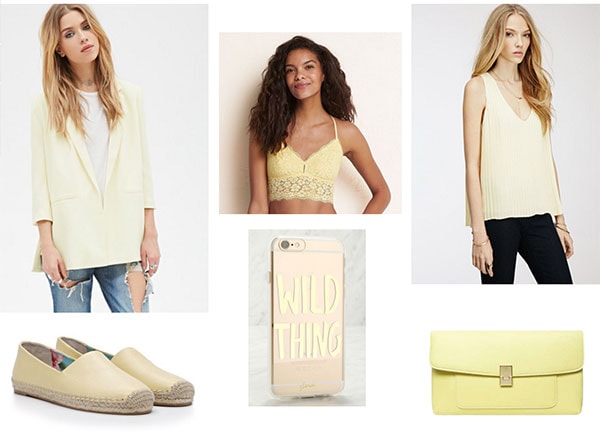 Products: Blazer, Bralette, Tank, Flats, Phone Case, Clutch
3. Mango
This pink-orange resembles tropical fruits and sunsets. On clothing, shoes, accessories, and makeup it is undeniably breathtaking! I absolutely love this hue for spring break.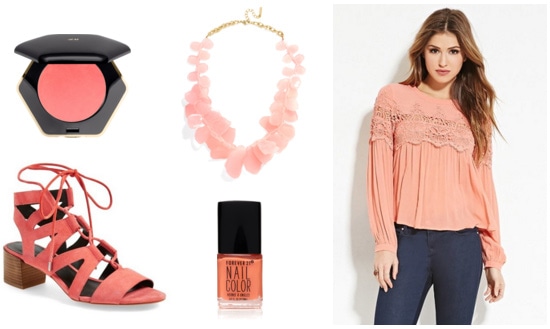 Products: Blush, Sandals, Necklace, Polish, Top
4. Dark Teal
A vibrant blue-green that becomes iridescent on intricate patterns and fabrics such as polyester, silk, and suede, Dark Teal is a shade you can rock year-round.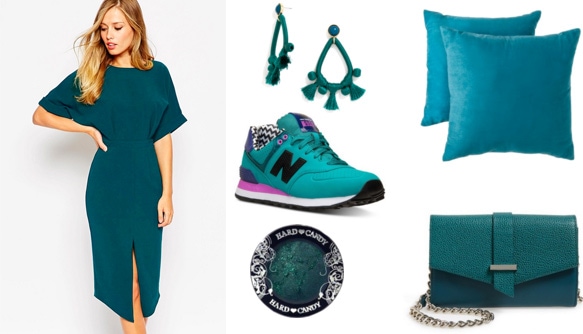 Products: Dress, Earrings, Sneakers, Eyeshadow, Pillows, Bag
5. Indigo
Indigo stands in the space between navy and cobalt. It makes a nice statement, while still remaining relatively discreet, so it's perfect for those of you who don't do super bold colors. This shade pairs especially well with light, creamy shades, so it's great for spring.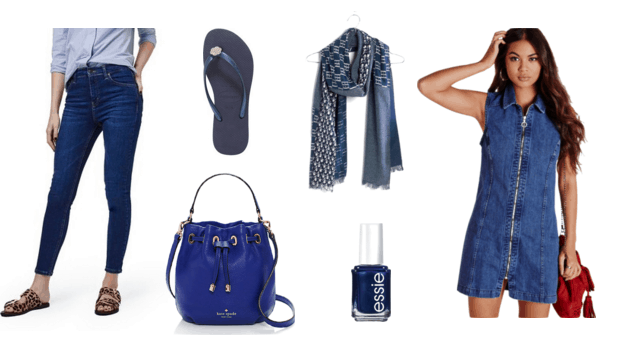 Products: Jeans, Flip-Flops, Bag, Scarf, Polish, Dress
What do you think?
I'd love to hear your opinion about these colors! Are there any that you're especially drawn to? I am excited to incorporate "dark teal" and "mango" into my wardrobe as winter fades. I am also attracted by "lemon chiffon," it sounds like one would be wearing a piece of candy…fun, right?!
Please leave your comments below! 🙂