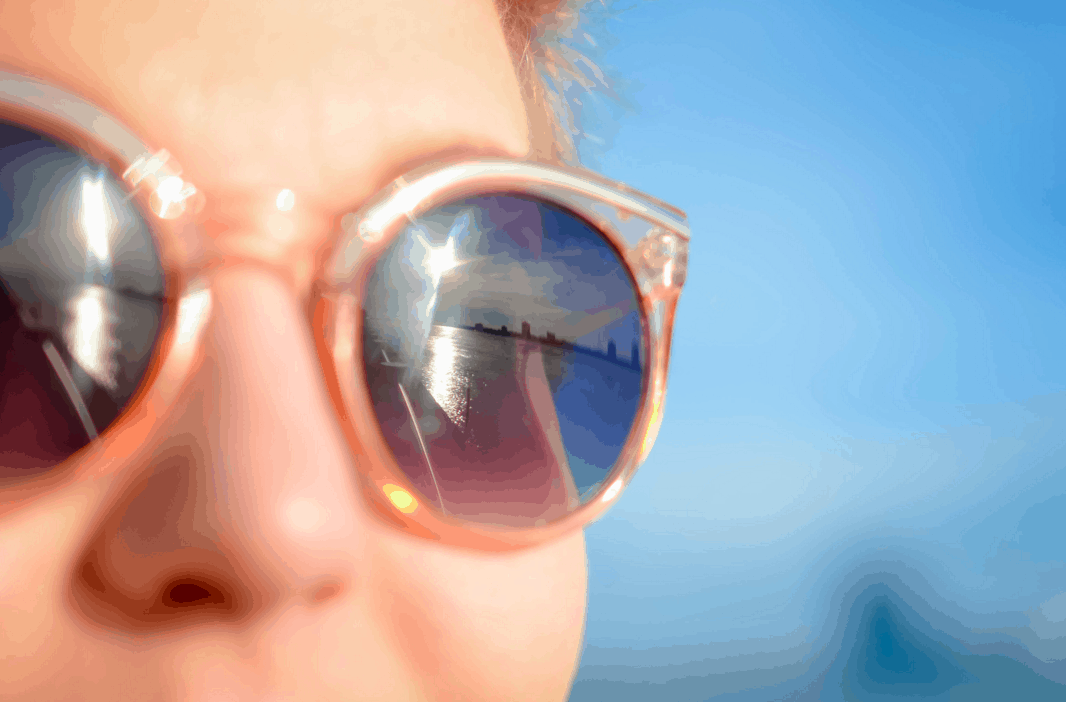 Following our post on Spring 2016 trends and our post on fitness fashion trends for Spring 2016, today's topic is Spring/Summer 2016 swimwear!
I should preface this by explaining that here in Massachusetts, we are dealing with major snow right now. While I'm trying to convince myself to embrace it all, learn how to ski/snowboard, drink cocoa, etc., I can't stop dreaming of crystalline beaches. Plus, spring break is one month away! So this post felt right.
Whether you're planning an exotic trip next month or just want to be prepared for when the temperatures rise, here are four swimwear trends to expect this Spring/Summer:
1. Sporty Spice
Who knew that bathing suit tops would one day purposely resemble sports bras? One of these could even inspire a non-athletic girl to surf! This super chic trend combines comfort and style and is surprisingly flattering.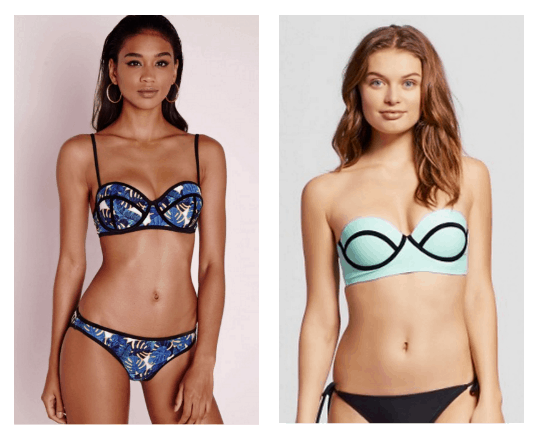 2. Sexy Straps
We've already seen this trend (especially in sportswear), but it's becoming more prevalent than ever. The best part about these straps is that they create an eye-catching contrast to the skin. Not to mention that little bits of your bikini bod play peek-a-boo with the sunshine, resulting in coverage where you need it and exposure enough to leave some to the imagination… just wear sunblock to avoid weird tan lines.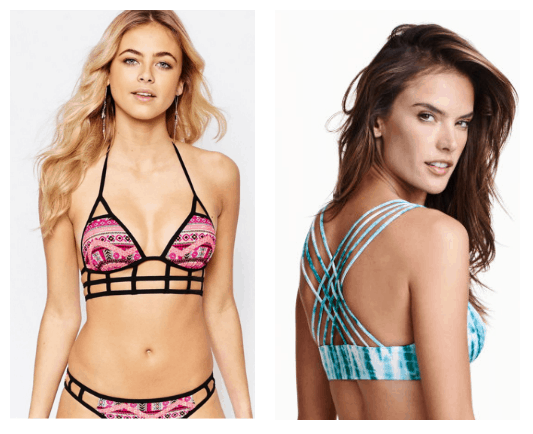 3. Crochet Crazy
Crochet has slowly crept back to the fashion spotlight. This spring, it will be blended with sophisticated swimwear fabrics and designs. We'll see different, unexpected variations of it, too. I can't take my eyes off of the shimmery teal bikini below!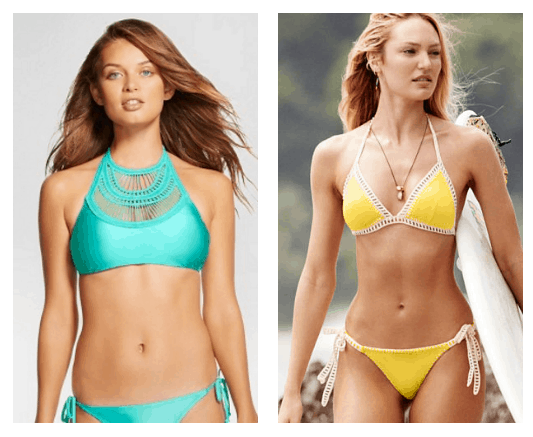 4. Monokini Madness
One-piece swimsuits are expected to be just as popular as bikinis, if not more, this season. With stylish, skin-revealing cuts and sophisticated silhouettes, monokini styles in particular are cooler than ever. Designers have added minimal details and changes, which have given these babies an ultimate edge.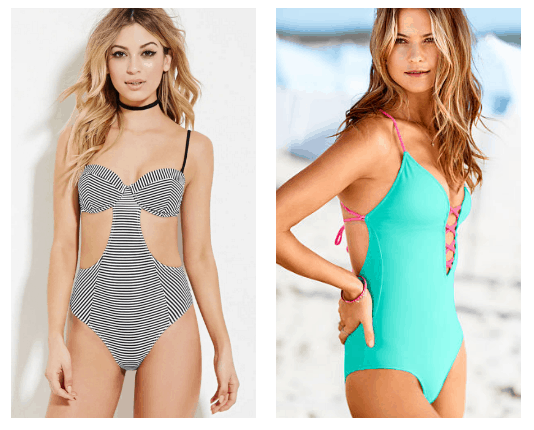 Products: Monokini 1 , Monokini 2
What do you think?
I'd love to hear your opinion about these trends! Which one(s) would you adopt/have adopted? Is there a particular one that you are really intrigued by but not sure whether to try? Personally, I'm excited for the gorgeous monokinis, and tempted to try a strappy bikini (we'll see!).
Please leave your comments below! 🙂