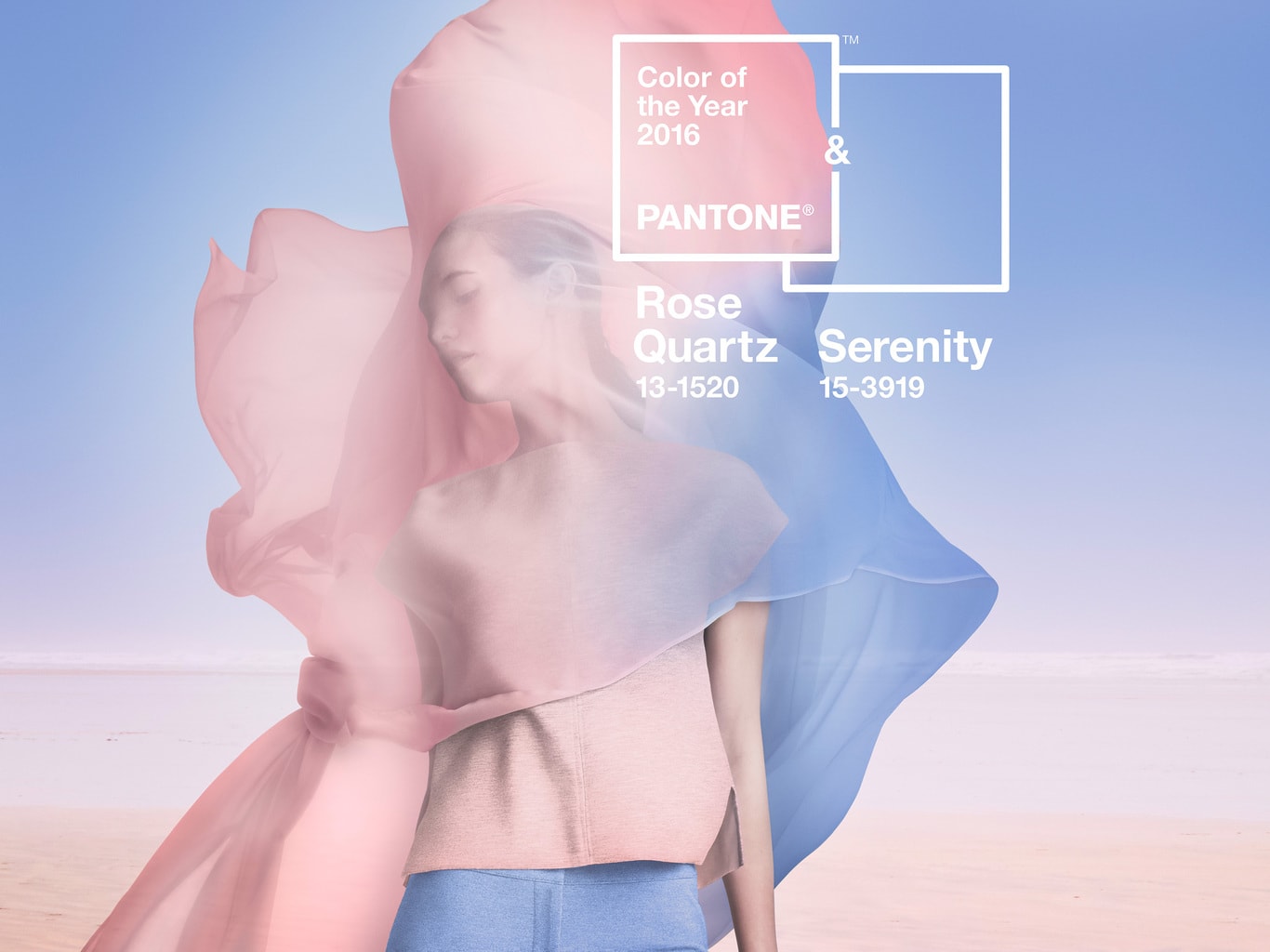 With 2016 well underway, fashion and color enthusiasts everywhere are working to incorporate Pantone's Colors of the Year, Rose Quartz and Serenity, into their wardrobes.
From capsule wardrobe staples to dainty accessories, these colors are popping up everywhere. A couple weeks ago, I showed you how to wear Serenity. This week, we will focus on how to wear Serenity's partner in crime, Rose Quartz.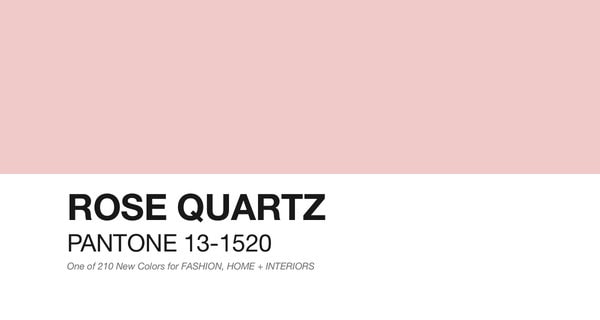 If you're like me, it's been a couple of decades since you've embraced baby pink clothing. The only photographic evidence I have that I've ever donned the color is from a 1996 toddler ballet recital, making this delicate hue long overdue for a comeback.
Whether you're a fan of faux fur or more of an outdoor chic type, you can rock Pantone's Rose Quartz this year. Here are three ways to wear Rose Quartz in 2016:
Look #1: Faux Fur and Foie Gras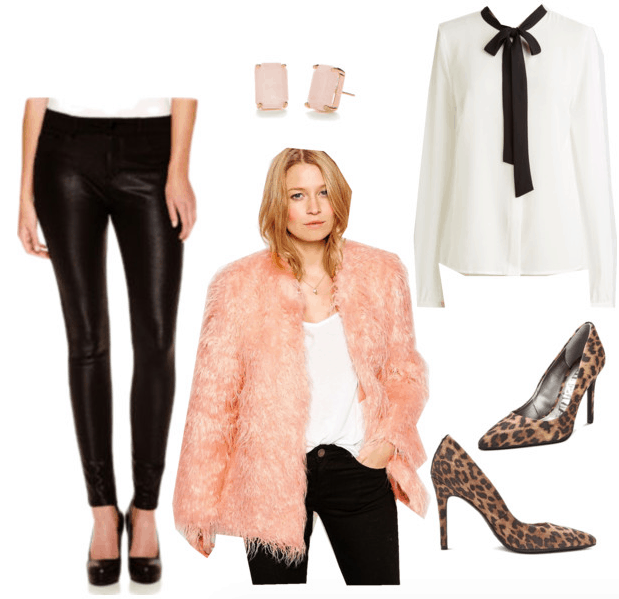 Products: Pants – Earrings – Coat – Shirt – Heels
Thanks to Chanel Oberlin's fabulous style in new cult favorite Scream Queens, faux fur is quickly becoming a staple for the boldest fashionistas. This over-the-top piece looks great in pastel rose, and dinner with the fam or an upscale bash with the girls is a great time to try it out.
Keep the rest of your look equal parts bold and refined with a pair of sleek faux leather pants and a noir-inspired blouse. Pair this look with a cheetah print heel to keep things fun, and add a soft pink accent with small, understated earrings.
Look #2: Class(y) Presentation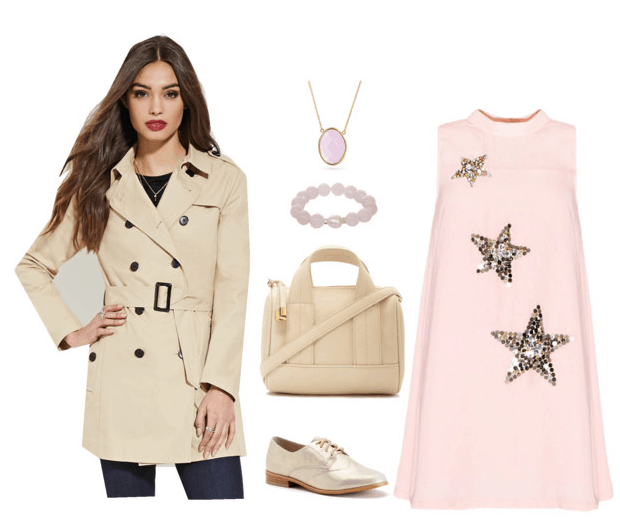 Products: Coat – Shoes – Bag – Bracelet – Necklace – Dress
This pastel pink pairs really well with beiges and golds, making it easy to dress up. If you have a class presentation coming up, or just need a break from the leggings you've been wearing all week, opt for this quirky dress.
Keep your look from appearing too busy by rocking a beige crossbody bag and soft gold oxfords. Bundle up in a taupe or off-white coat for your trek across campus. If you're feeling glitzy, top it off with a matching Rose Quartz necklace and bracelet.
Look #3: Outdoor Chic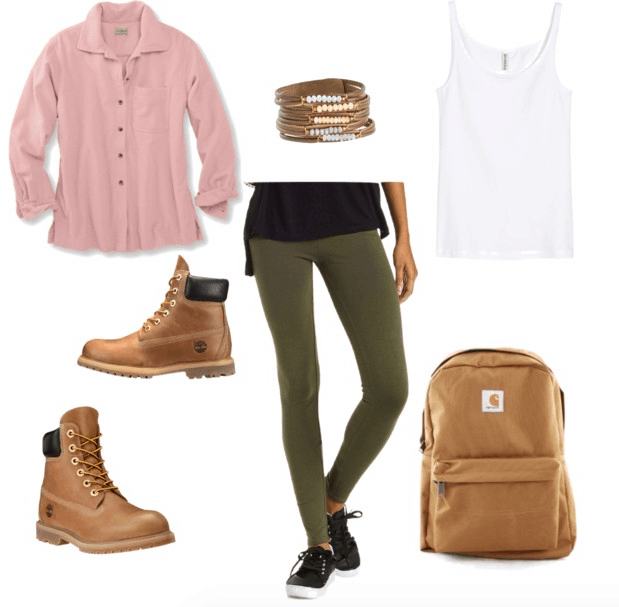 Products: Shirt – Boots – Pants – Bracelet – Tank – Backpack
While this shade is fun to dress up, it can also be dressed down to create an outfit that is both fashionable and durable. If you're looking forward to walks outside once the weather gets nicer, a dusty rose corduroy top will keep you cute and warm.
Finish the look with an on-trend pair of olive leggings, a simple tank for layering and Timberland hiking boots. A Carhartt backpack full of snacks and a leather bracelet with earth-tone accents pulls the look together.
What do you think?
Do you like Pantone's picks? Are you planning to add a pop of Rose Quartz to your look this year? How would you style this color? Let me know in a comment.