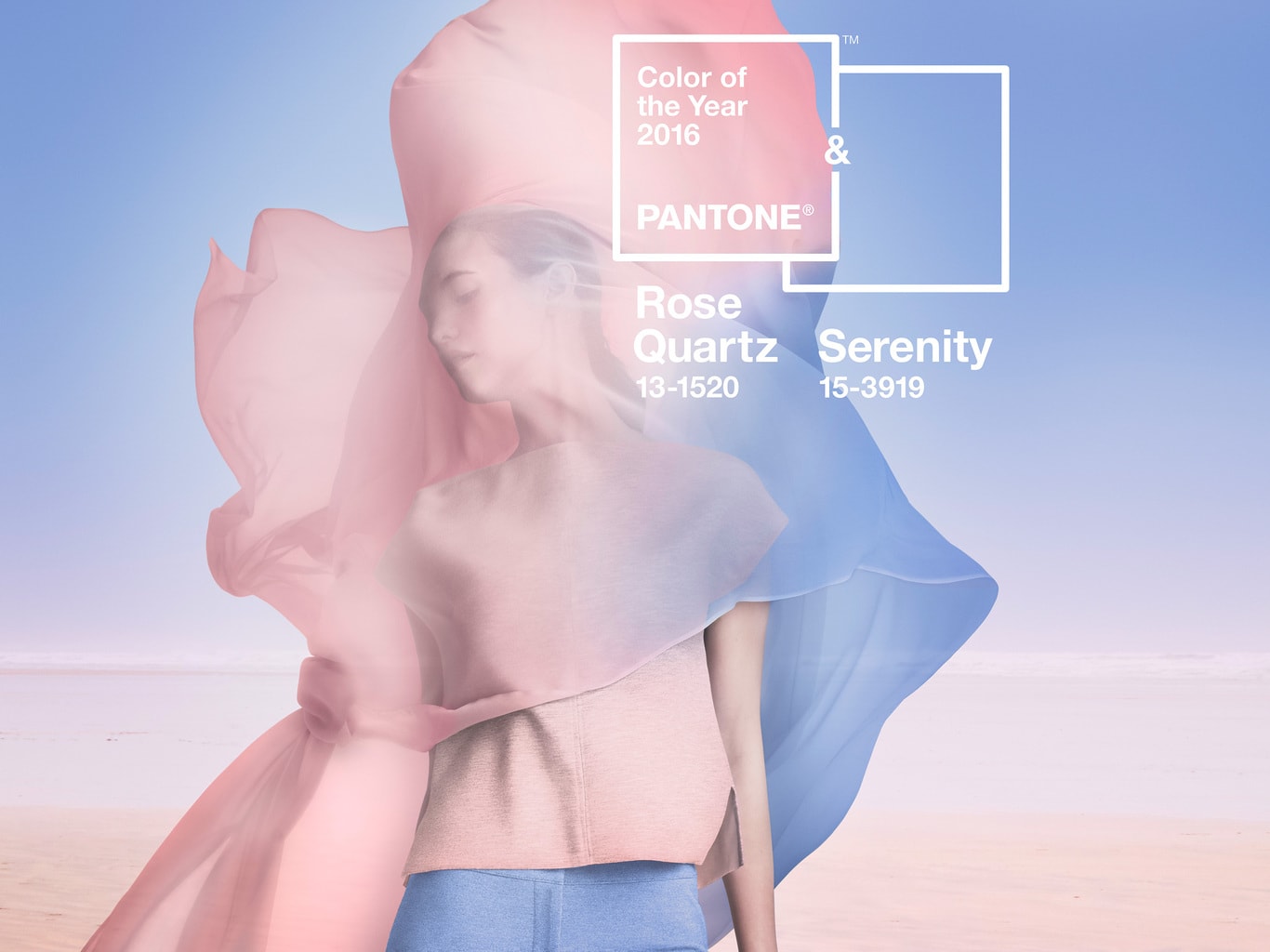 Pantone made waves last month when they announced not one, but two colors of the year for 2016. This year's spotlight colors, Serenity and Rose Quartz, are both understated pastels, a sharp contrast from 2015's bold and earthy Marsala.
Pantone said they chose the baby pink and dusty blue to evoke "a soothing sense of order and peace," as well as to "challenge traditional perceptions of color association." In short, Pantone is making the statement that colors are for everyone.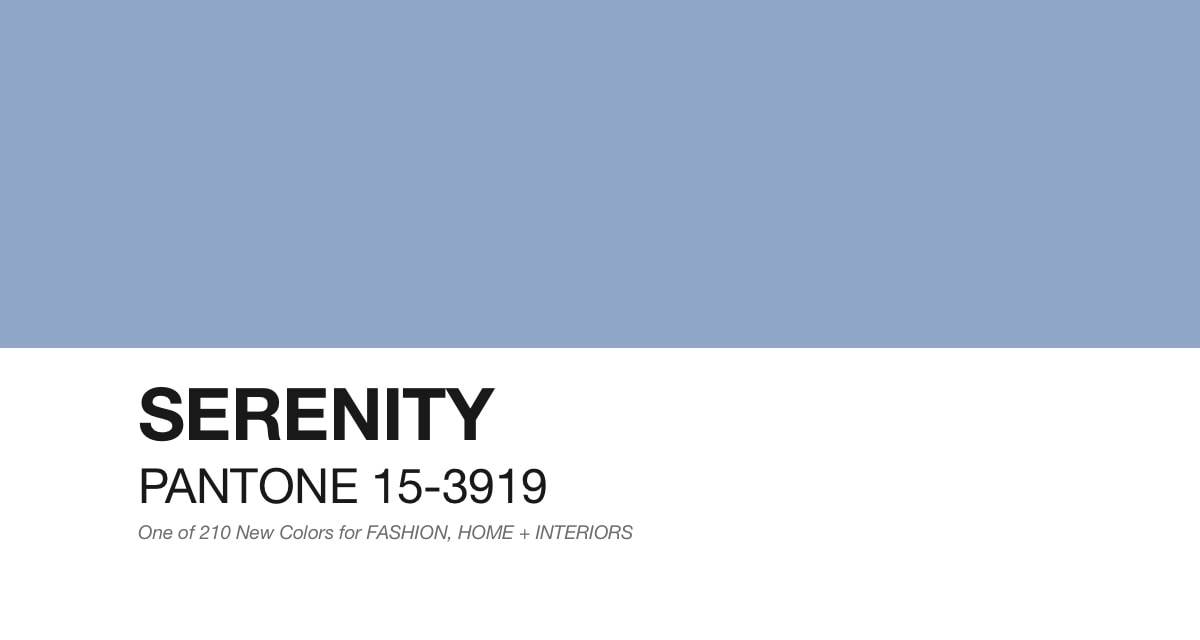 Pastels can be a challenge to style, especially if you tend to be more edgy with your wardrobe. But never fear, these statement colors can be incorporated into even boldest fashionista's closet, and we are here to show you how.
Here are three ways to wear Pantone's Serenity in the new year:
Look #1: Off to Class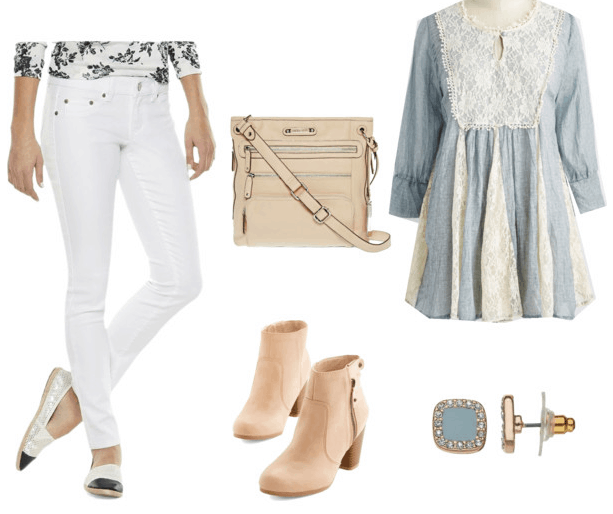 Products: Pants – Bag – Shoes – Shirt – Earrings
This dusty blue and cream tunic plays well with white and off-white pieces to create and sweet and class-appropriate vibe.
To draw attention to the top, keep the rest of the outfit subtle with a pair of simple white jeggings and a cream crossbody bag. Wear cream-colored ankle booties with a thick heel to add some understated flair. Incorporate another pop of Serenity with a pair of simple stud earrings.
Look #2: On the Job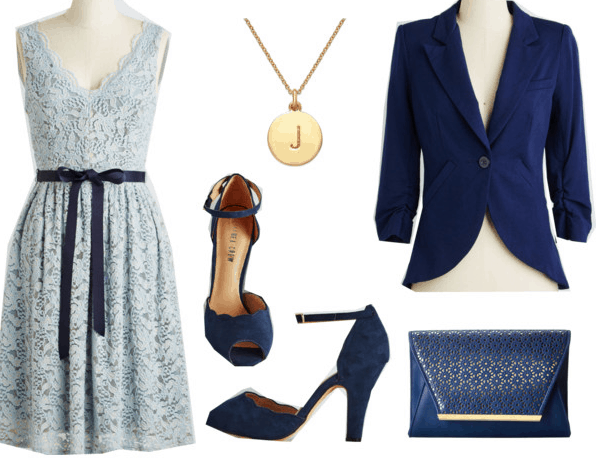 Products: Dress – Shoes – Necklace – Blazer – Clutch
If you're trying to impress at your internship, this pastel dress with navy accents will do just that. Serenity pairs well with with other shades of blue, especially navy. This light dress is approachable and fun, while a navy blazer and heels are polished and professional. For accessories, a textured clutch with gold accents and a gold monogram necklace tie the look together.
I should mention that the pieces in this outfit are on the pricier side – from $60 to $70. However, investing in quality, office-ready pieces for work is worth it. It's better to buy more expensive pieces here, as you'll wear them for years to come.
Look #3: Out and About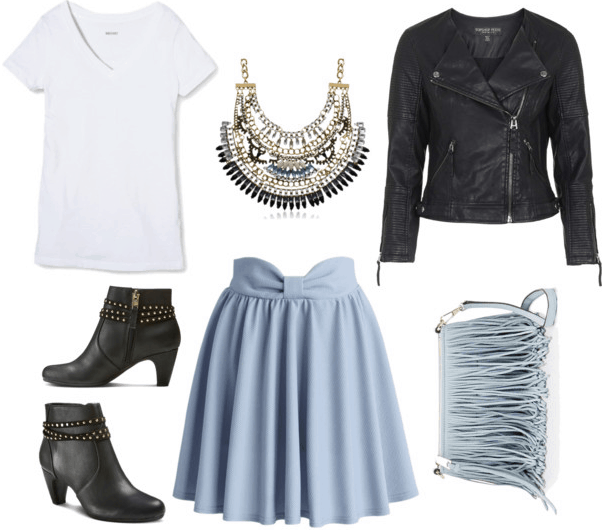 Products: Shirt – Shoes – Skirt – Necklace – Jacket – Bag
For the edgy chick who wants to rock Serenity, it is easy to style this whimsical skirt up with a plain t-shirt and a faux leather jacket. A pair of studded faux leather booties and a gold and onyx statement necklace add even more attitude to this look. If you have extra Christmas money and are loving this color, splurge on a trendy fringe bag that you'll use throughout 2016.
What do you think?
Do you like Pantone's picks? Are you planning to incorporate Serenity into your wardrobe this year? How would you style this color? Let me know in a comment.