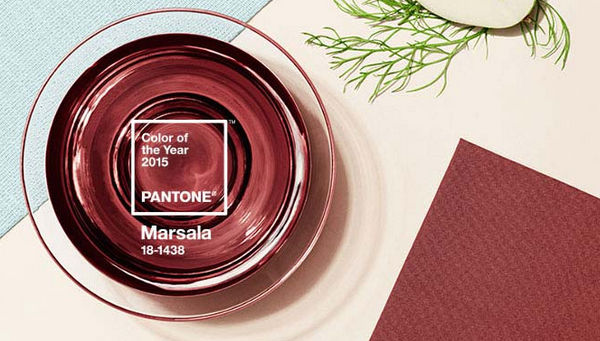 Photo Credit: Pantone
The new Pantone Color of the Year for 2015 was announced this month, and, *drumroll* it's… Marsala! A "robust and earthy wine red," Marsala is a new take on a classic burgundy, with slight undertones of brown and plum. It's a versatile, classic shade that will easily blend in with the rest of your winter wardrobe (and, in my opinion, it looks especially good with shades of blue).
For a few ideas on how to wear Marsala, read on:
Look #1: Office Ready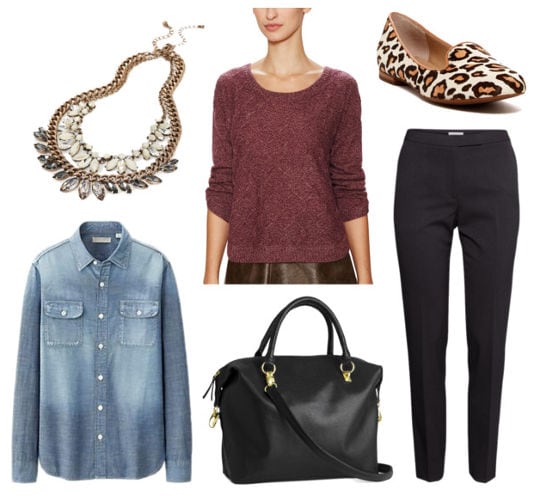 Products: Sweater, Shirt, Pants, Loafers, Bag, Necklace
This outfit is definitely office-appropriate, while still being youthful and fun. Start with classic black pants and a cozy Marsala sweater with a chambray shirt layered underneath for a bit of contrasting color and texture. Add sparkle and print with a jeweled statement necklace and leopard loafers, then polish off the look with the perfect work bag: a black tote.
Look #2: Plaid with an Edge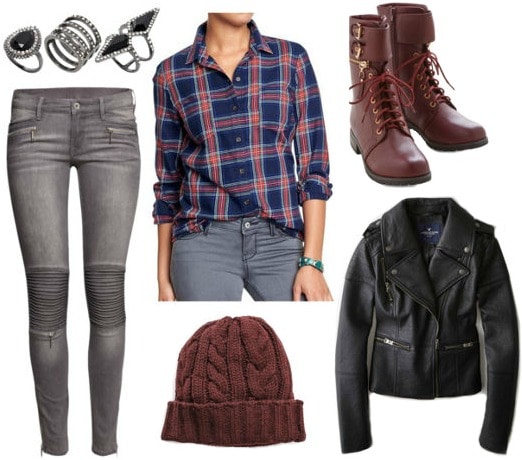 Products: Shirt, Jeans, Jacket, Boots, Hat, Rings
You can also incorporate Marsala into your wardrobe with shoes and accessories. For this look, I started by pairing a classic plaid shirt with zipper-detailed gray jeans and a moto jacket for an edgy feel. Add a few hints of Marsala with a pair of red combat boots and a knit beanie, and for a final touch of sparkle, accessorize with a set of black spiked rings.
Look #3: Classic Holiday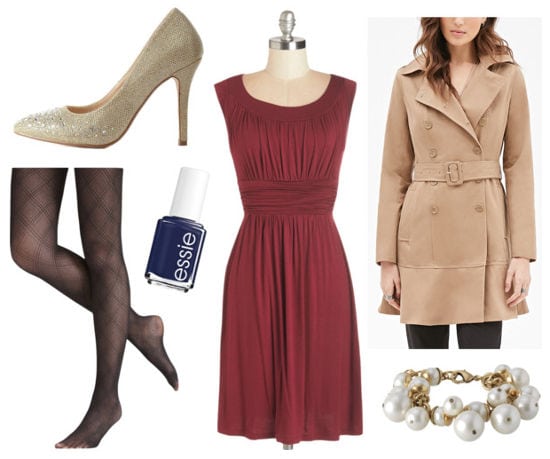 Products: Dress, Coat, Tights, Heels, Bracelet, Nail Polish
Marsala is the perfect color to add to your holiday party ensembles. Try a rich red dress in a flattering, classic cut, with an equally classic and sophisticated trench coat to keep you warm. Spice up the look with a few festive touches, like a jangly pearl bracelet, diamond-patterned tights, and embellished gold heels.
Share your thoughts!
What do you think of Pantone's pick for color of the year? Which look is your favorite? Will you try to incorporate Marsala into your wardrobe? Let us know in the comments!