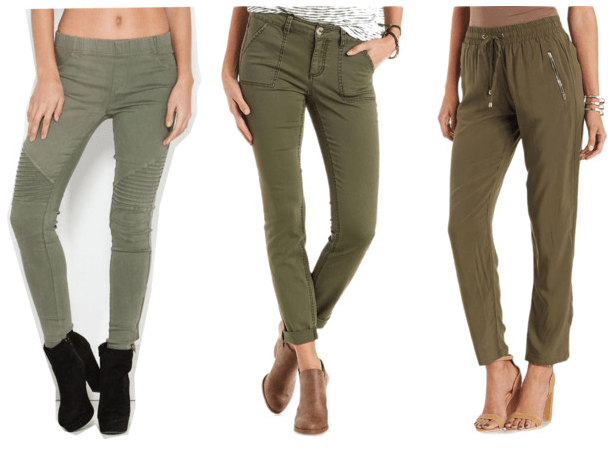 Do you struggle with transforming your outfits from day to night? Don't worry, CF is here to help turn that daily annoyance into a fun challenge. Class to Night Out focuses on one piece per week, and aims to help you take your look from study sessions in the library to dancing the night away.
As a college girl, I love to find wardrobe staples that will go with everything. This makes my purchases worthwhile, and it makes it super easy to throw outfits together.
That's why I love olive pants. Surprisingly, a sleek pair of pants in this neutral color will mix well with other neutrals, patterns, and bright colors. Keep reading to learn how to wear olive green pants for class and a night out.
Olive Pants: Class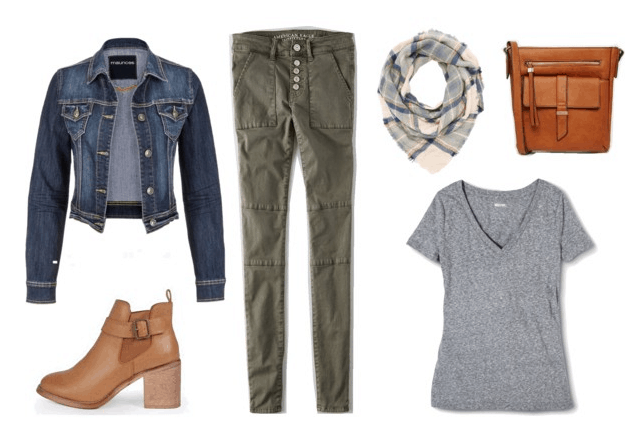 Products: Pants – Jacket – Shoes – Scarf – Bag – Shirt
For a casual but polished look, pair your olive pants with a loose, gray tee and a denim jacket. Both of these pieces are ultra-versatile, just like these pants. Add a cozy plaid scarf to make your outfit more eye-catching. Finish off your look with a tan bag and booties for an effortless model-off-duty vibe.
Olive Pants: Night Out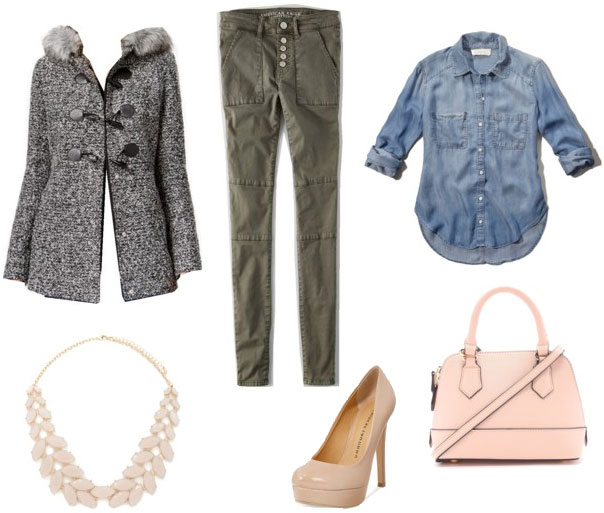 Products: Pants – Coat – Shirt – Shoes – Necklace – Bag
For your night out, pair the pants with a chambray button-down shirt. This shirt is the perfect balance of relaxed and tailored. To make your look more dressy, add pumps and a matching statement necklace. Lastly, grab an elegant satchel and put on a warm coat in a neutral color. All of these pieces are in muted tones, so they go well together.
What do you think?
Which outfit is your favorite? Do you own any olive pants? I would love to know what you think! Also, to read more about ways to style olive clothes, check out this article on how to wear olive and coral together.