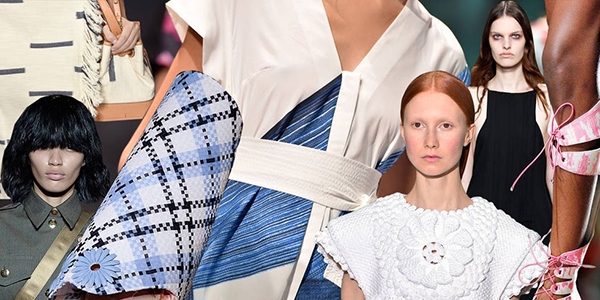 Photo Credit: ELLE
Now that it's finally March, everyone is patiently (or not so patiently) awaiting the arrival of warmer weather. Maybe you're ready to see the grass again or perhaps you're just sick of this cold weather, but for all of my fellow fashionistas out there, you're probably eager to try out a new spring trend.
A few months ago, we all sat wide-eyed as countless high-fashion looks came down the runway for Spring 2015, and with each new season comes an opportunity to try something new. It's time to shed those heavy winter coats and step into something that's trendy and spring-appropriate!
If you're unsure about which trend to try out or you don't know how to wear it, take the quiz below to find out.
Quiz Results!
Below are the results to the quiz. If you haven't taken it yet, please don't peek! I've created an outfit to go with each Spring 2015 trend. Scroll down to take a look:
Nautical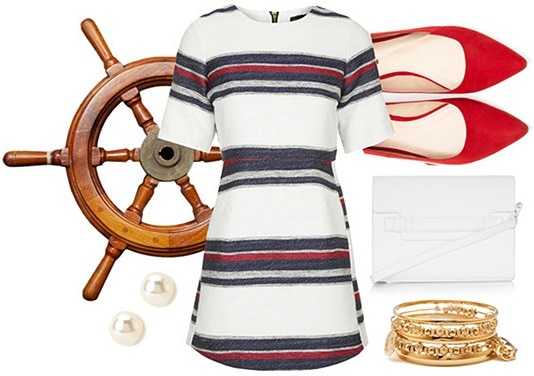 Product Information: Dress, Flats, Bag, Bangles, Earrings
It can be hard to create a nautical-inspired look without going completely overboard. You don't want to look like you stepped straight off a boat! Instead, stick with a red, white, and blue color palette or use stripes to convey your outfit inspiration.
Vintage '70s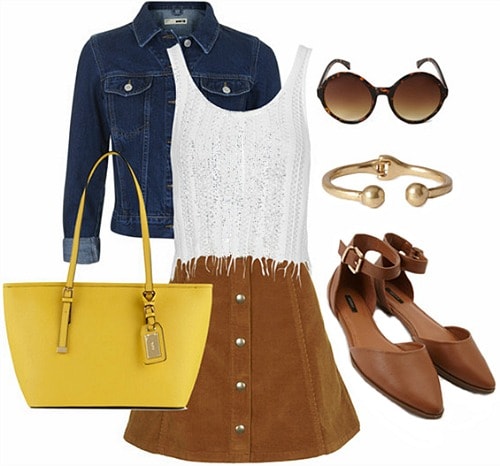 Product Information: Fringe Top, Jacket, Skirt, Bag, Flats, Bracelet, Sunglasses
For this "blast from the past," I stuck with a fairly neutral color scheme and added a mustard yellow bag for a pop of color. Nothing says '70s quite like denim, corduroy, and fringe! Finish off your look with a pair of round tortoise sunnies, and you'll be good to go.
Ballerina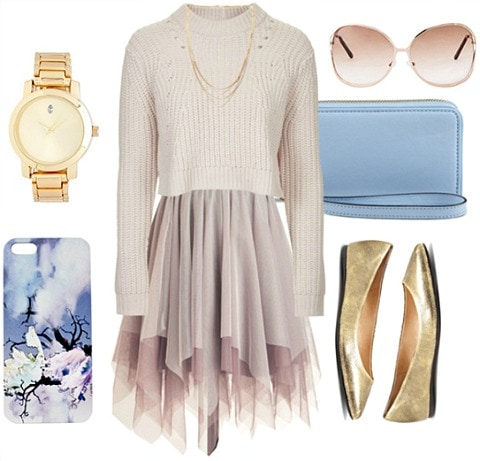 Product Information: Dress, Sweater, Flats, Wristlet, Phone Case, Watch, Necklace, Sunglasses
Tones of blush and powder blue are perfect for channeling your inner ballerina! Pastels for spring aren't exactly groundbreaking, so you can mix it up with a more unexpected color combo. I chose to tone down the "ballerina" vibe of the dress by layering a chunky knit sweater over top. Adding gold accents through your jewelry and shoes give the look that extra dainty feel.
Menswear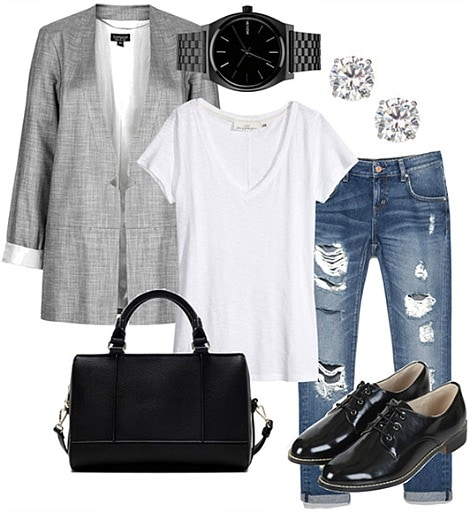 Product Information: T-Shirt, Blazer, Jeans, Bag, Oxfords, Watch, Earrings
This menswear-inspired look gives off nothing but vibes of casual and cool. Ripped denim, a relaxed fit tee, and a boyfriend blazer are the perfect way to rock this trend. The key to this look lies in its simplicity; it isn't fussy with little details. A black satchel and patent oxfords add the perfect finishing touches to this outfit.
What do you think?
Which of these trends are you most excited about? Is there another Spring 2015 trend that you're dying to try out? Which one of these looks is your favorite? Let us know what you think in the comments below!