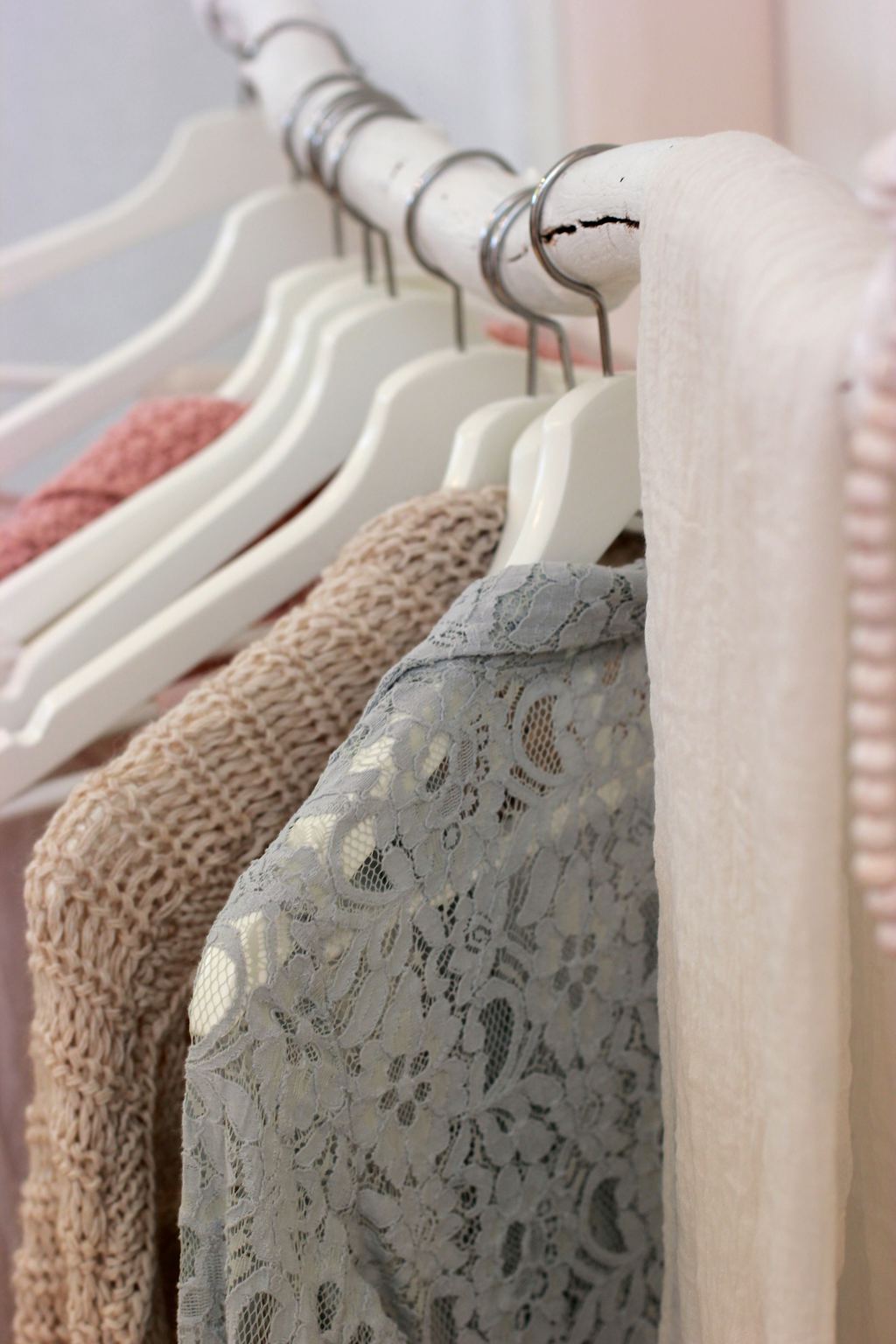 If you're an avid CF reader, then chances are that you consider shopping to be amongst your favorite activities.
However, it can be easy to fall into a shopping rut where you keep going to the same stores and buying the same things every time.
And, while there's definitely nothing wrong with knowing what you like, it's always nice to discover a new retailer to spice up your current wardrobe — especially when it's one that's a little less well-known.
So, to find out which under-the-radar store you should shop at next, take the shopping quiz below. Then, scroll down to see some of my top picks from your result!  
Quiz Results
Here are the results of the quiz; remember, no peeking until you've finished the quiz!
Everlane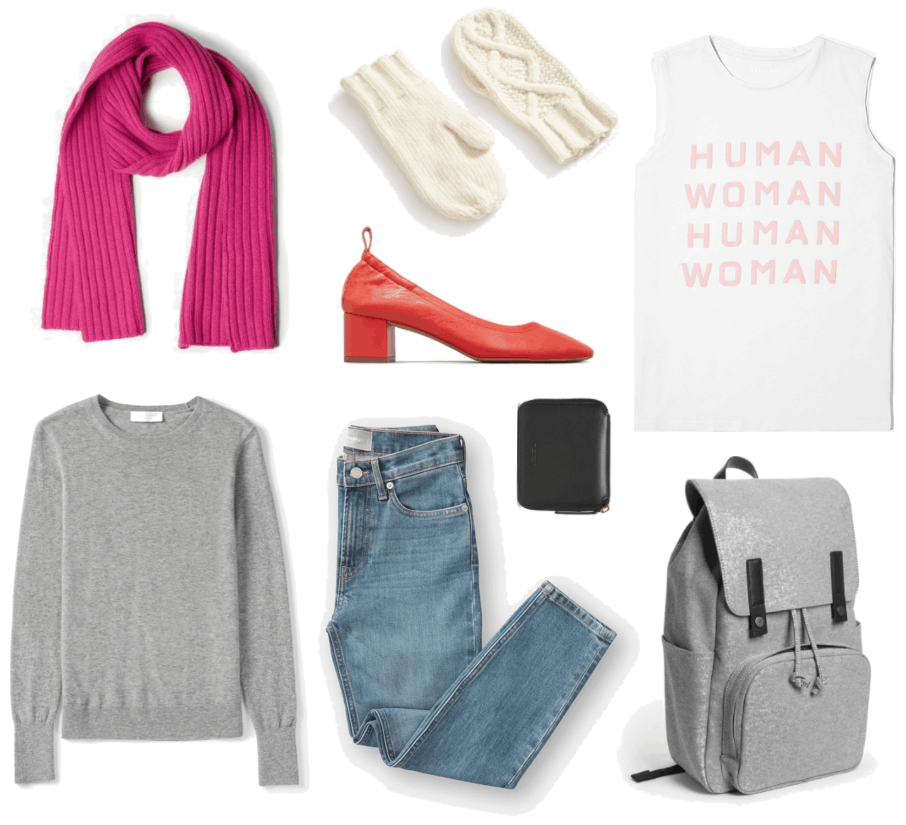 Products (all from Everlane): Scarf, Sweater, Mittens, Heels, Jeans, Wallet, Muscle Tank, Backpack
Your style is clean, minimal, and the epitome of cool-girl chic! You value style and comfort equally, and look for pieces that will go the distance. However, as a practical person, you also want to get the proper bang for your buck, and don't like paying cheap prices if something is not going to last.
That's why Everlane is the perfect store for you: Not only are their pieces classic and wearable, but their prices, while higher than what you might find at a fast-fashion retailer, are reasonable based on the quality you get. Moreover, their simple-yet-totally-chic pieces are great for mixing and matching, and are sure to last for years to come.
Genuine People
Products (all from Genuine People): Sunglasses, Pants, Ankle Boots (Note: Unfortunately, most shoes at Genuine People only go up to a US size 8), Long-Sleeved Sweater, Bag, Shirt, Infinity Hair Clip, Feather Hair Clip, Choker, Short-Sleeved Sweater, Scarf
Your style is trendy, but also quite elegant. When it comes to fashion, you tend to take a less-is-more approach, and like to style your outfits around one or two statement-making items, while keeping the rest simple. You are also a fan of mixing masculine and feminine pieces for a unique look.
Genuine People is a must for you, as they focus on of-the-moment pieces that aren't too over-the-top. Their silhouettes tend to be on the looser side, making them perfect for layering. Also, many of their pieces take cues from high-end designers (See the Mansur Gavriel-inspired bag pictured above), but are sold at a fraction of the price. Talk about a win-win!
& Other Stories
Products (all from & Other Stories): Blouse, Skirt, Gloves, Earrings, Blush, Clutch, Bracelet, Heels, Sweatshirt, Jeans
Your style is fun, spunky, and cool. You love pieces that have special standout details (like the wavy closure of the clutch shown here), and are always on the hunt for quirky clothes that let you show off your unique sense of style. While you're not afraid to wear statement pieces (such as a metallic mini skirt or long hot pink gloves), you also know how to style outfits so that it looks like you're wearing the clothes, rather than the other way around.
& Other Stories, with its trendy-yet-somehow-unique pieces, is a great place for you to check out. Their carefree European sensibility is reminiscent of stores like Zara; however, the quality at & Other Stories is more consistent, and their pieces tend to be a bit more sophisticated. Finally, don't forget to browse their selection of high-quality shoes and bags, as well as their extensive and affordable beauty line!
Simons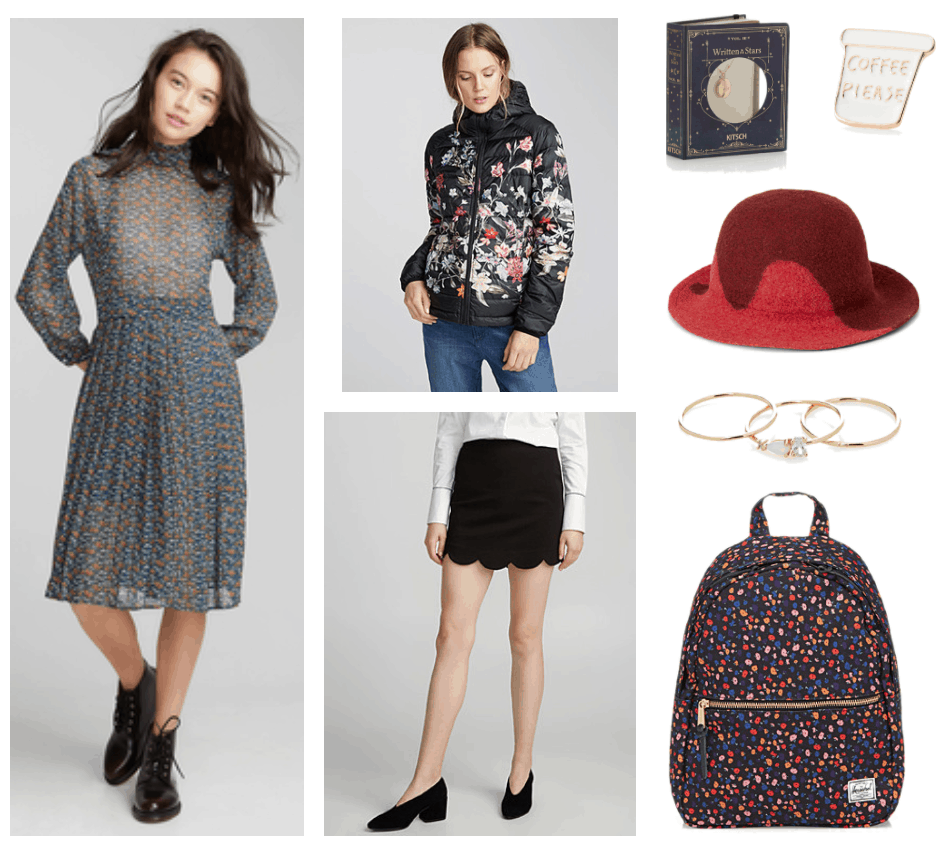 Products (all from Simons): Dress, Jacket, Skirt, Necklace, Pin, Hat, Ring Set, Backpack
Your style is feminine, cute, and classy. You enjoy keeping up with current styles, but tend to pair them with more classic pieces. You also love clothing that is timeless with a twist, such as this scalloped-hem mini skirt. While you appreciate a good bargain purchase, you aren't afraid to make an investment once in a while on that special thing you've had your eye on.
That's why you should definitely check out Canadian retailer Simons. In addition to their own private labels, whose pieces range from trendy to more subdued (and whose aesthetic almost reminds me of a higher-end H&M), they also stock items from outside brands, some of which are high-end designer. From fun dresses to cute and reasonably-priced jewelry, you're sure to find something you love!
Which result did you get?
Did you enjoy this shopping quiz? Have you shopped at the store you got? Which of these stores is your favorite? Tell us in the comments section!