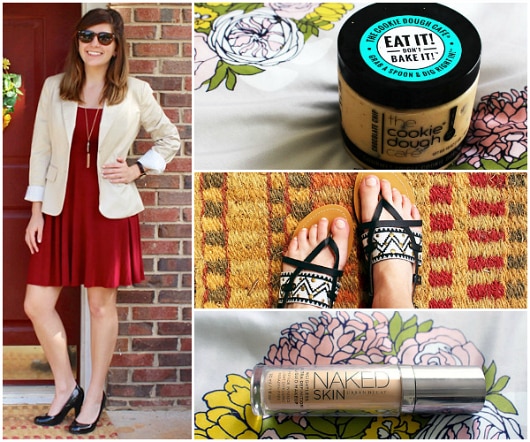 April: when the end of the semester is so close you can taste it. In addition to the end of another semester, this is my last CF article. I've enjoyed it more than I ever thought I would, even more than edible cookie dough.
If you want to know what I'm talking about, keep reading.
Fashion Favorites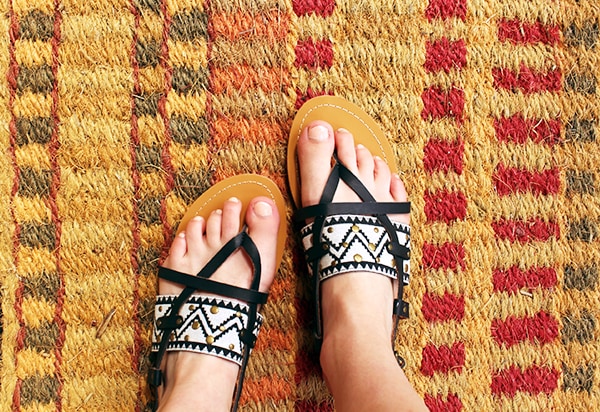 Product Info: Sandals — Francesca's
Please ignore my scraggy, barely-there pedicure. It is finals week.
Recently, I discovered a Francesca's in Athens. Usually I'm overwhelmed in Francesca's— so many clothes, so much jewelry— that I don't end up buying much. However, the store here has a college discount, which totally makes up for the time it takes to look around.
I'm not sure if all locations have a college discount, but it's definitely worth asking about. These black-and-white printed sandals are the first shoes I've ever purchased there, and I am loving how comfy the wide band is on my feet.
Favorite Store: New York & Company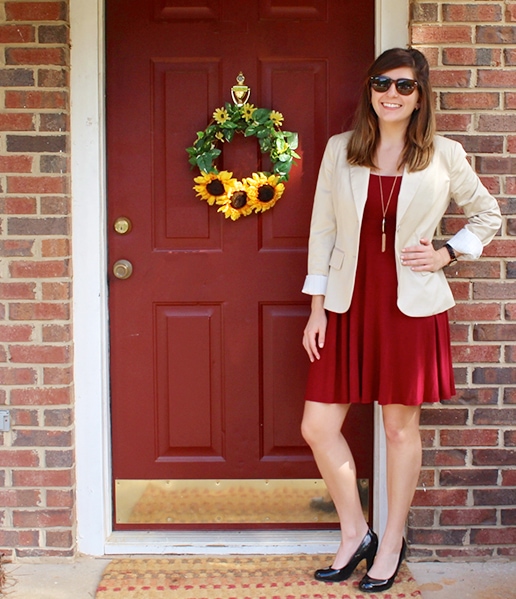 Product Info: Blazer — New York & Company
The struggle is real trying to find petite professional clothes that are still youthful and affordable. Like Francesca's, I recently discovered a New York & Company here in Athens, and I am so glad I did.
Although the casual clothes are not exactly for a college demographic, if you're looking for a suit for an interview, or a blazer for a presentation, I highly recommend New York & Company. The professional clothes are trendy, unlike so many frumpy professional clothes, and come in a variety of sizes. As a bonus, every time I've been in there, the store has had a sale of some kind.
J. Crew is also a great place for petite professional clothes, but it can be on the pricier side, even at the factory outlets. Although stores like H&M offer some business attire, I think NY&C offers better quality.
Favorite Makeup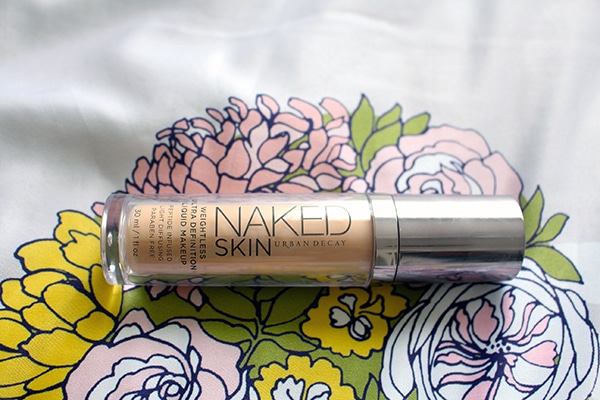 Product Info: Urban Decay Naked Skin Foundation — Ulta
Sun's out, oils out, at least in the case of my skin. I bought the Tarte Amazonian Clay Airbrush Foundation that was all the rage a while ago, only to be SO disappointed in the lack of coverage and lack of staying power on my oily skin.
I exchanged it for Urban Decay's Naked Skin foundation, which much like the Naked eye shadow palettes, is so worth the hype. This stuff lasts forever, has a matte finish that still looks like skin, and offers medium-to-full coverage.
If you're looking for something less expensive, I think the closet drugstore alternative would be the Cover Girl Outlast Stay Fabulous 3-in-1 foundation.
Favorite Skin Product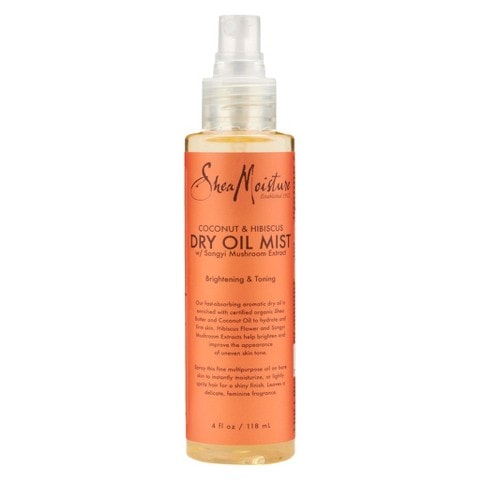 Product Info: Shea Moisture Dry Oil Mist — Target
Although my face may be Oil Town, USA, my legs definitely did not get the memo. After shaving, I get dry, ashy legs that no amount of lotion will cure.
That is, until this dry oil mist came into my life. I can't vouch for the brightening and toning, but I can say this product gives a smooth, silky finish to the dullest of skin. What makes this product better than other dry oils is that it comes in a spray bottle. No more gross, oily bottles and super-greasy hands.
If you want glowing legs, this product is for you.
Favorite Hair Products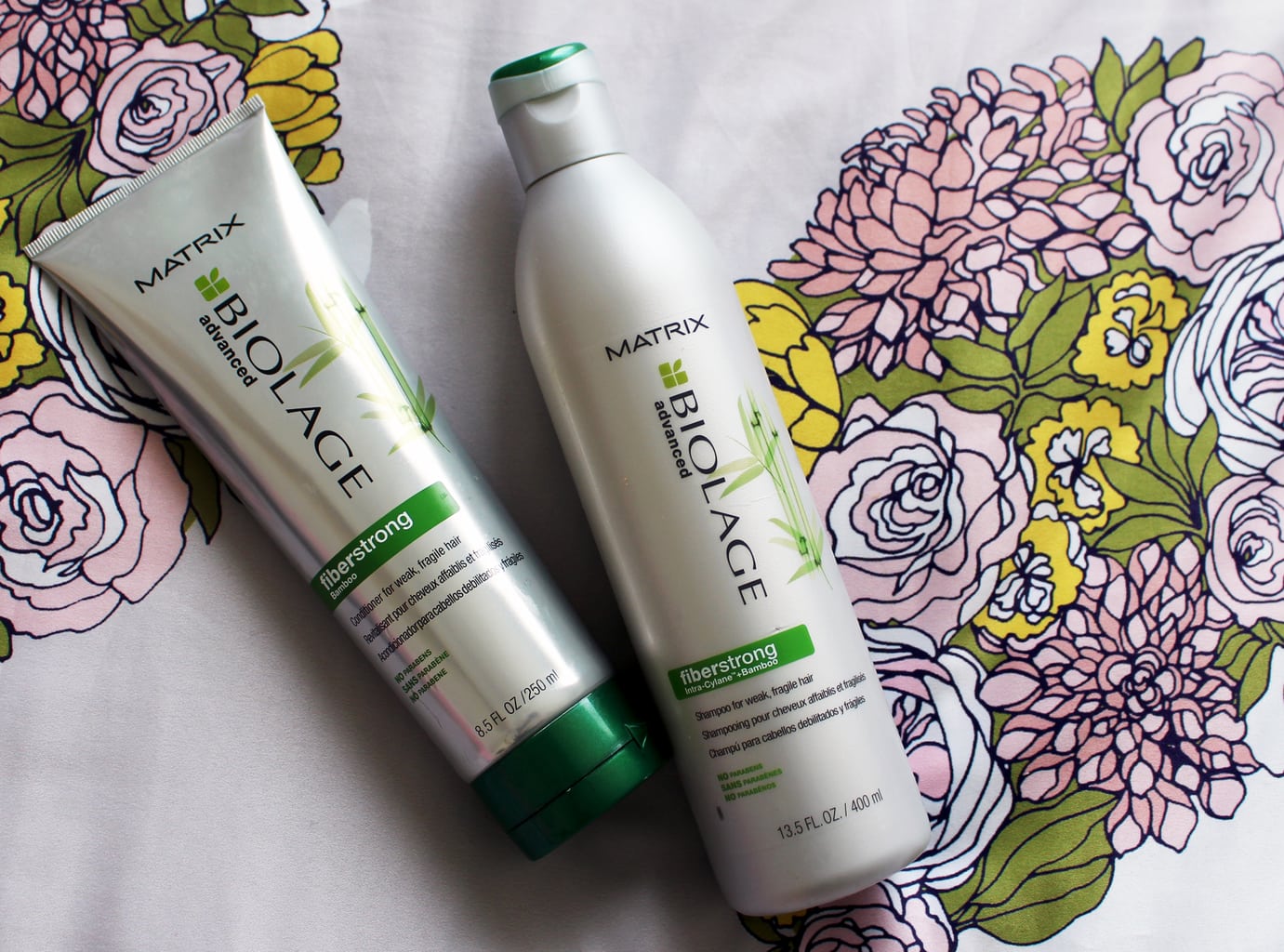 Product Info: Shampoo and Conditioner — Ulta
Since a damaging light blonde phase in high school, I've been using Matrix brand's Biolage shampoos and conditioners. I've tried so many shampoos and conditioners, but I will always keep coming back to this brand.
Not only does it smell delicious, but it is the only brand that strengthens my damaged hair and protects the color without weighing it down or making it greasy.
My favorite formulas are the Fiber Strong ones shown above, and the color protective formulas.
Favorite Snack
I can't even look at this without going to the kitchen and eating some. Edible cookie dough, where have you been all my life?!
I am guilty of buying cookie dough from the grocery store for the primary purpose of eating it raw. Although this is more expensive than that cookie dough, this product is egg-free, so it won't make anyone sick.
This is definitely a splurge-worthy treat if you're shopping at Fresh Market. Let me know if you've seen this anywhere else.
Favorite Song: "OctaHate" by Ryn Weaver
https://www.youtube.com/watch?v=hTVZdW8pTEM
Just wait for the chorus. It isn't often I find a song I love, but when I do, I obsessively listen to it for hours. Like "OctaHate," Ryn Weaver's other songs are perfect pop music.
Favorite Book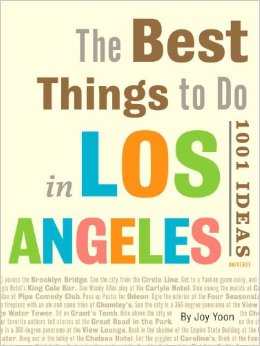 The Best Things to Do in Los Angeles: 1001 Ideas by Joy Yoon — Amazon
This summer, I will be living in LA!
I was accepted into my university's work/study program in LA. I will be taking classes and interning five days a week, and have events on the weekend. Because of the time commitment of this program, this is my last article for College Fashion. (Insert crying emoji here).
I have thoroughly enjoyed the (almost) two years I spent writing for CF. When I first started, I had no idea the readers would be so kind and so funny. Thank you for two years of awesome comments!
If you're on the fence about applying for CF in the future, I would highly recommend it.
Your Turn!
What have you been loving this month? Would you try edible cookie dough? If you have suggestions for things to do in LA, I would love to hear them in the comments below!