The third month of the year is almost over! I can't believe it, but I am also so excited for the coming months of Spring.
Last month, I showed you some products that helped me keep my life in order, especially academically. As the semester is winding down for some of us, let's look at some fun things I enjoyed this last month!
Let me know in the comments what you loved this month.
H&M Faux Suede Jacket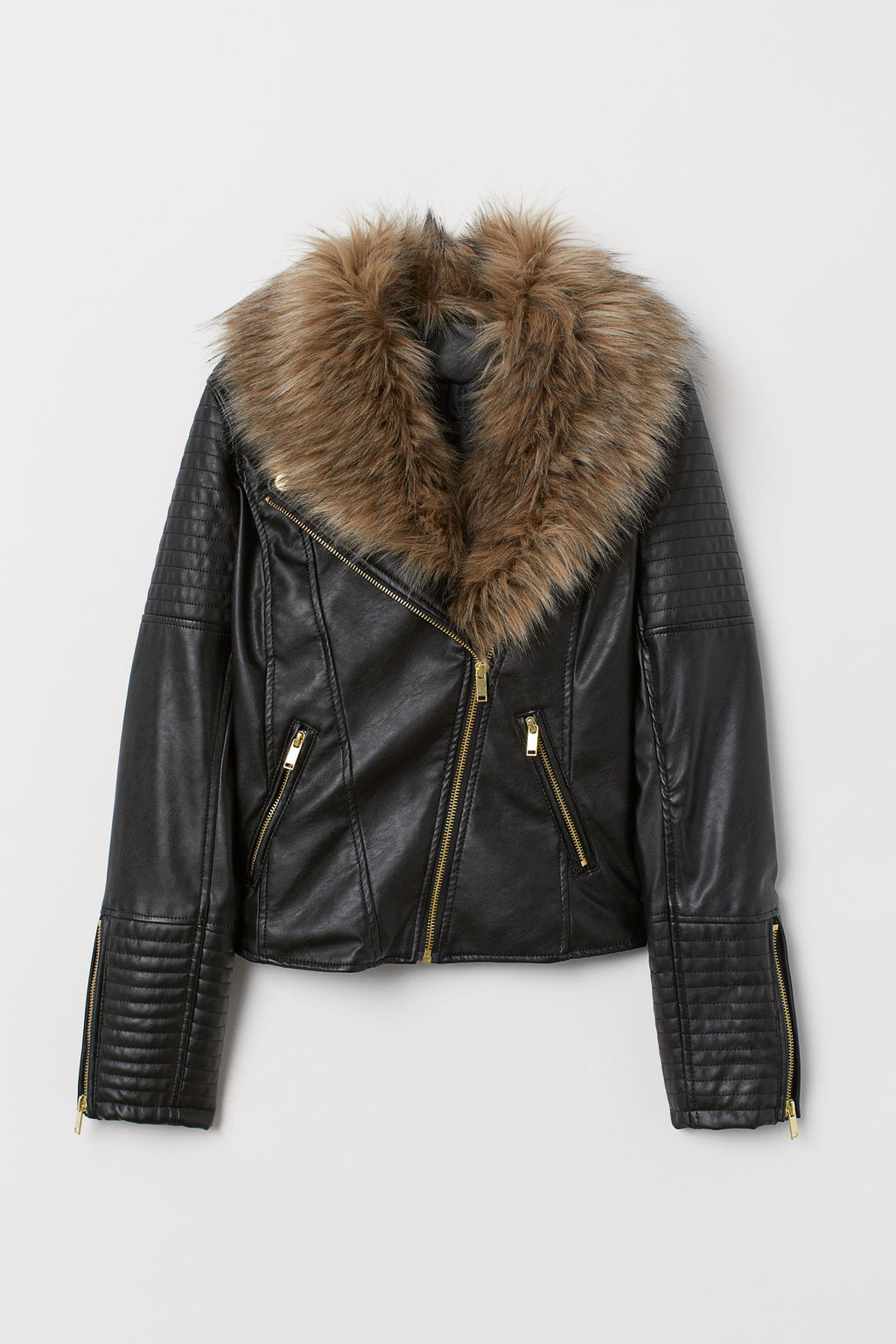 Product: H&M Faux Leather Jacket; $70
For some of us, it's still a little cold outside! I'm from the south, and the weather changes drastically one day to the next. On the colder days, I've really loved having this stylish, faux leather biker jacket from H&M.
A leather, or faux leather, jacket is a staple. Additionally, the faux fur trim is removable, which completely changes the look and gives me more versatile options when planning my outfits.
Victoria's Secret Lipstick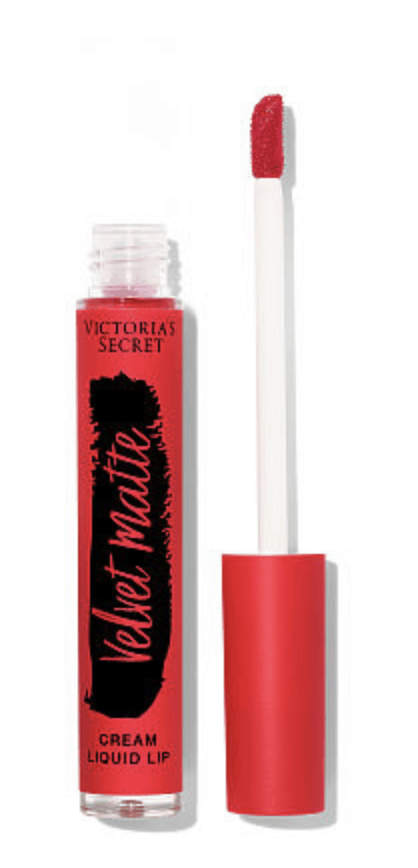 Product: Victoria's Secret Velvet Matte – True Red; $8
I've had four of these velvet matte lipsticks from Victoria's Secret for a couple of years now and they are hands-down the best lipsticks I own. Usually $14, they are on sale now for only $8.
There is a wide variety of options in colors, but what I like best about this lipstick is that it stays smooth and doesn't dry out my lips. The color does hold well so be careful if you get any on your hands or fingertips!
Essential Oils – Happy Blend
Product: Now Essential Oils – Cheer Up Buttercup; $13
If you don't have an essential oil diffuser, yet, I highly suggest you get one! You can find some really inexpensive ones at Amazon and TJMaxx.
I particularly love this blend by Now Essential Oils, Cheer Up Buttercup! It really helped me through the winter blues, too. It's a blend of bergamot oil, orange oil, lime oil, grapefruit oil, and lemon oil.
The blend is uplifting, refreshing, and energizing — a perfect way to boost your mood! Plus, it simply smells really good.
Aveeno – Sulfate Free Shampoo & Conditioner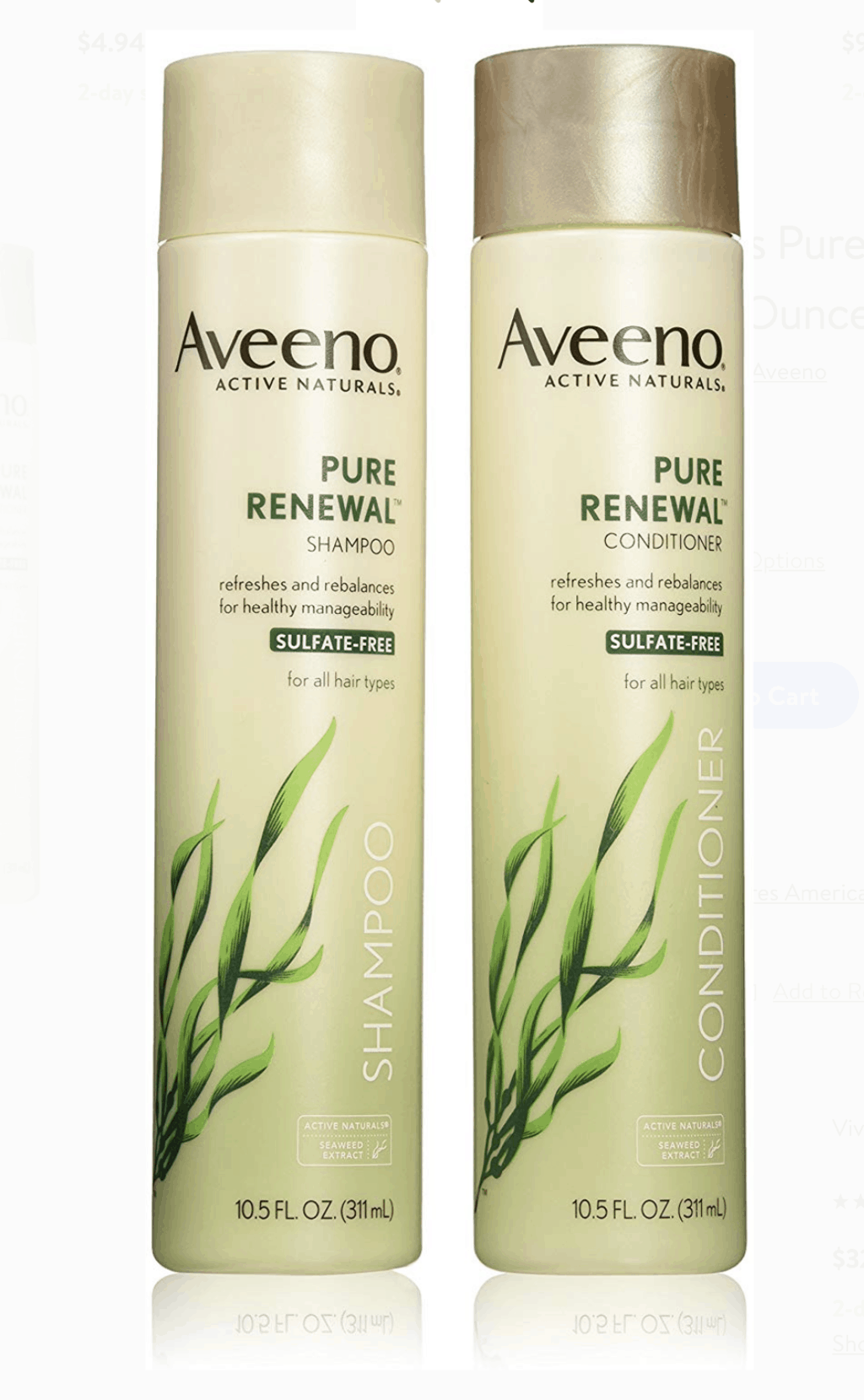 Product: Aveeno Sulfate Free Shampoo & Conditioner; $18.50 for both
If you haven't heard about the benefits of sulfate-free hair products, you can read up on it here.
Sulfate-free products don't have to be expensive. Aveeno's line, Pure Renewal, is great and inexpensive. It doesn't take much for my hair and goes a long way. I've noticed that my hair sheds much less now, too.
Favorite Song of the Month: Bury A Friend – Billie Eilish
Viewer Discretion Advised, as the video is a little creepy! Which is also why I love it. This song has a great and interesting vibe to it. (Plus Billie Eilish's style is amazing in general!)
There's speculation over the meaning behind the song – many people thinking that Billie is talking to and from the perspective of her own inner demons.
Regardless of the deeper meaning of the lyrics, the song has a fun beat, too. Check it out!
What were your favorite things this month?
What were your favorite things to wear or use this month? Favorite songs? Share with me in the comments!