As you all know, summer is quickly approaching. And one of the most important aspects of any summer outfit is a cute pair of sunglasses. Not only are sunglasses crucial for protecting your precious eyes, but they add flair to any outfit. In this article, I'm going to show you 5 cute types of sunglasses for summer 2010, as well as how to wear them.
Floral Print Sunglasses
Floral print is is a huge trend this season, so why not include it in your eye wear? Personally, I'd keep the outfit toned down so the floral print on the sunglasses stands out.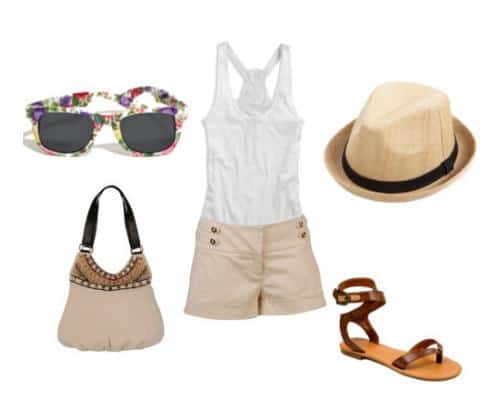 Sunglasses: Fred Flare. Shorts: Forever21. Bag: Forever21. Sandals: Fred Flare. Fedora: Fred Flare. Top: American Eagle.
Colorful Sunglasses
Bright colors like yellow are another hot trend for spring and summer. We know that these shades make for adorable tops, but they work just as well on accessories. Not only are yellow sunglasses like the ones below incredibly cute, but they brighten up and draw attention your face. Sunglasses: Modcloth. Sandals: Wet Seal. Shorts: American Eagle. Top: Forever21. Ear rings: Forever21.
Aviator Sunglasses
Aviator glasses are a classic shape for eye wear. They were popular back in the 80s, and made a comeback recently. Aviators are great, because they add a "rock star" feel to any outfit. In addition, they're one of the most universally-flattering shapes for sunglasses, and they pretty much look good on everyone.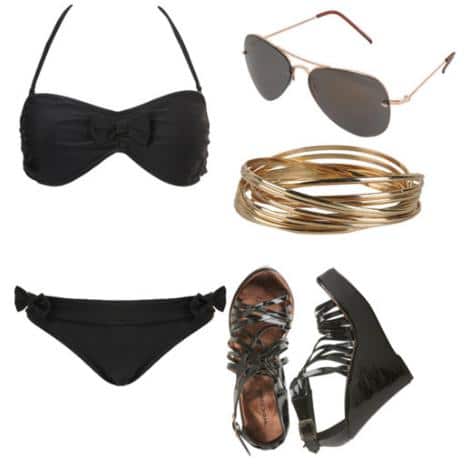 Sunglasses: Forever21. Bangles: Forever21. Wedges: Wet Seal. Swimsuit: Forever21.
Side-Detail Sunglasses
Sunglasses with side details are a great way to add a small element of intricate detailing to any outfit. These sunglasses are perfect for detail-oriented people. Sunglasses with side details go great with the boho-chic, hippie trend, as seen below.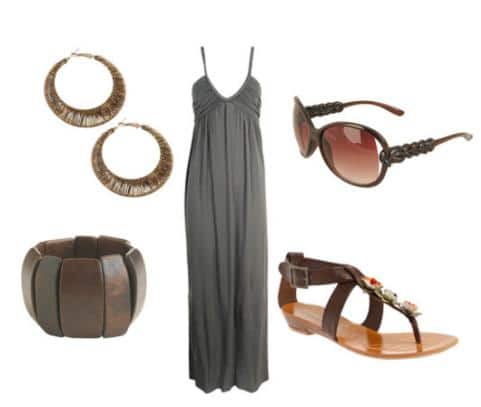 Sunglasses: Forever21. Dress: Forever21. Bracelet: Wet Seal. Sandals: Modcloth. Earrings: Forever21.
Wayfarer Sunglasses
The Wayfarer style was made popular by the brand Rayban, which has been known for quality eye wear for decades. Wayfarer-style shades are a classic shape, like the aviator, that will never go out of style. In addition, these sunglasses go with just about everything, which is why they are perfect for everyday.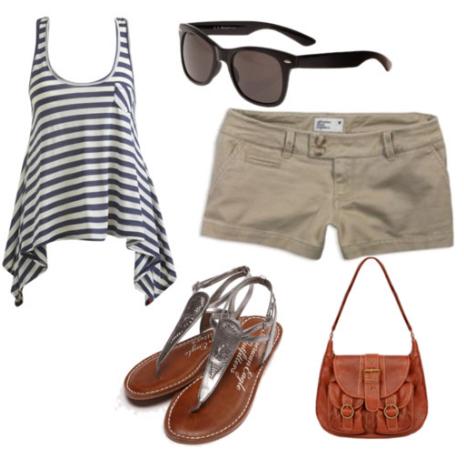 Sunglasses: Modcloth. Top: Wet Seal. Shorts: American Eagle. Sandals: American Eagle. Purse: Fred Flare.
Tell me how you feel.
Are you a big fan of sunglasses? Which of the 5 shown in this article is your favorite? Would you try any of these sunglasses styles? What are your go-to sunglasses? Let me know with a comment.