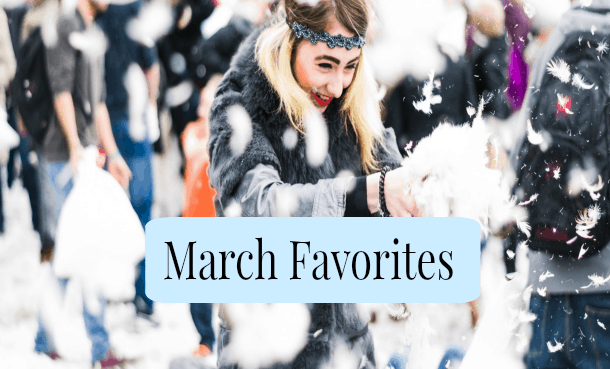 This semester has been flying by! This was especially true for me in March – I attribute it to a varied routine consisting of some very busy days and a fun spring break (March's oasis). I hope you all had an enjoyable and relaxing week off!
With another month coming to an end, it is time for Monthly Favorites! If you read my post on February favorites and my post on January favorites, you know that I really look forward to doing these write-ups, so I couldn't be happier that it's time for a new one! Here are my March favorites: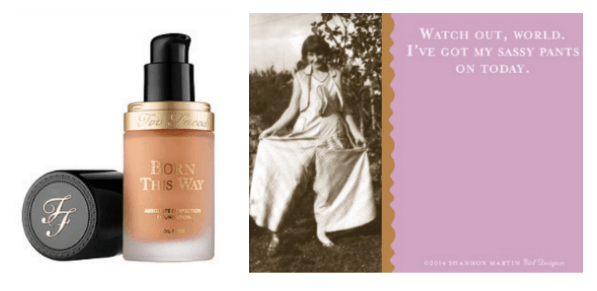 1. Too Faced "Born This Way" Foundation: Over the past few months, I've been relying on BB cream rather than foundation. However, I just discovered this natural and lightweight foundation that works really well with combination-oily skin, and still manages to provide amazing coverage. I have a feeling that this will be my go-to foundation for a long time!
2. Vintage Notepad: Beauty products and stationery are my weaknesses. As a result, I absolutely could not resist this sassy mini notepad! It brings a smile to my face every time I see it on my desk.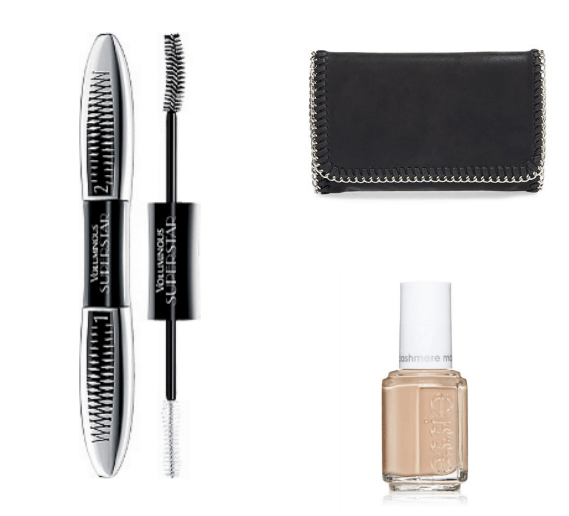 3. L'Oréal Voluminous Superstar Mascara: It's hard to even describe how impressed I am by this mascara. This cool product is double sided: one side has a white primer and the other is the actual black mascara. The primer adds instant volume and thickness to my lashes. After a few seconds, I go over the primed lashes with the opposite side. If you're like me and prefer lush, thick, dramatic lashes, I definitely recommend this product! If not, you can skip the primer and apply as little as you'd like. Did I mention that it never clumps?!
4. Chelsea29 Clutch: This medium-sized clutch has been so useful this past month. It allows me to carry my necessities without the feeling of carrying a large bag. I especially like the fact that it has a long strap, which allows it to turn into a crossbody, as well as a shorter, little side purse! It's super-stylish as well and a great inexpensive dupe for Stella McCartney's popular bags.
5. Essie's "All Eyes on Nudes": After wearing every possible shade of dark nail polish during the winter months, I felt the urge for something more neutral and elegant. As a result, I resorted to this light, peachy nude. It's so lovely that this past month, I've reapplied it 4 times!
6. Smoothies: This past month, I've also been drinking plenty of fruit smoothies, both from juice bars in Boston and combos I've whipped up at home. This particular one is my favorite: Almond milk, blueberries, banana, mango, peanut butter. Sounds a little weird but I promise it's amazing.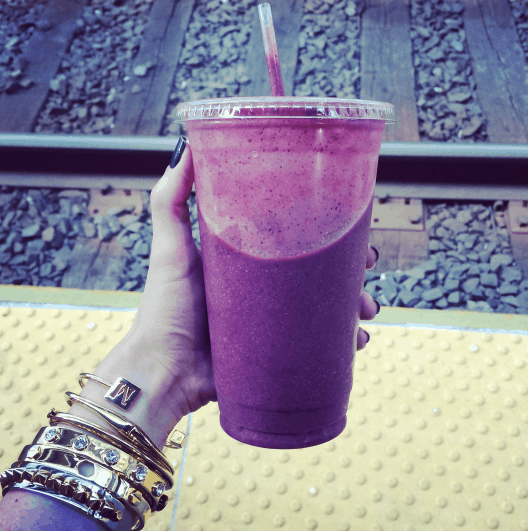 In terms of music, I have been listening to these two songs on repeat:
How was your March? What did you love this month?
How was the month of March for you? Have you already tried any of the monthly favorites above? What are YOUR March favorites? I'd love to hear about something that you've tried this past month that has really inspired or worked for you. Please comment below!