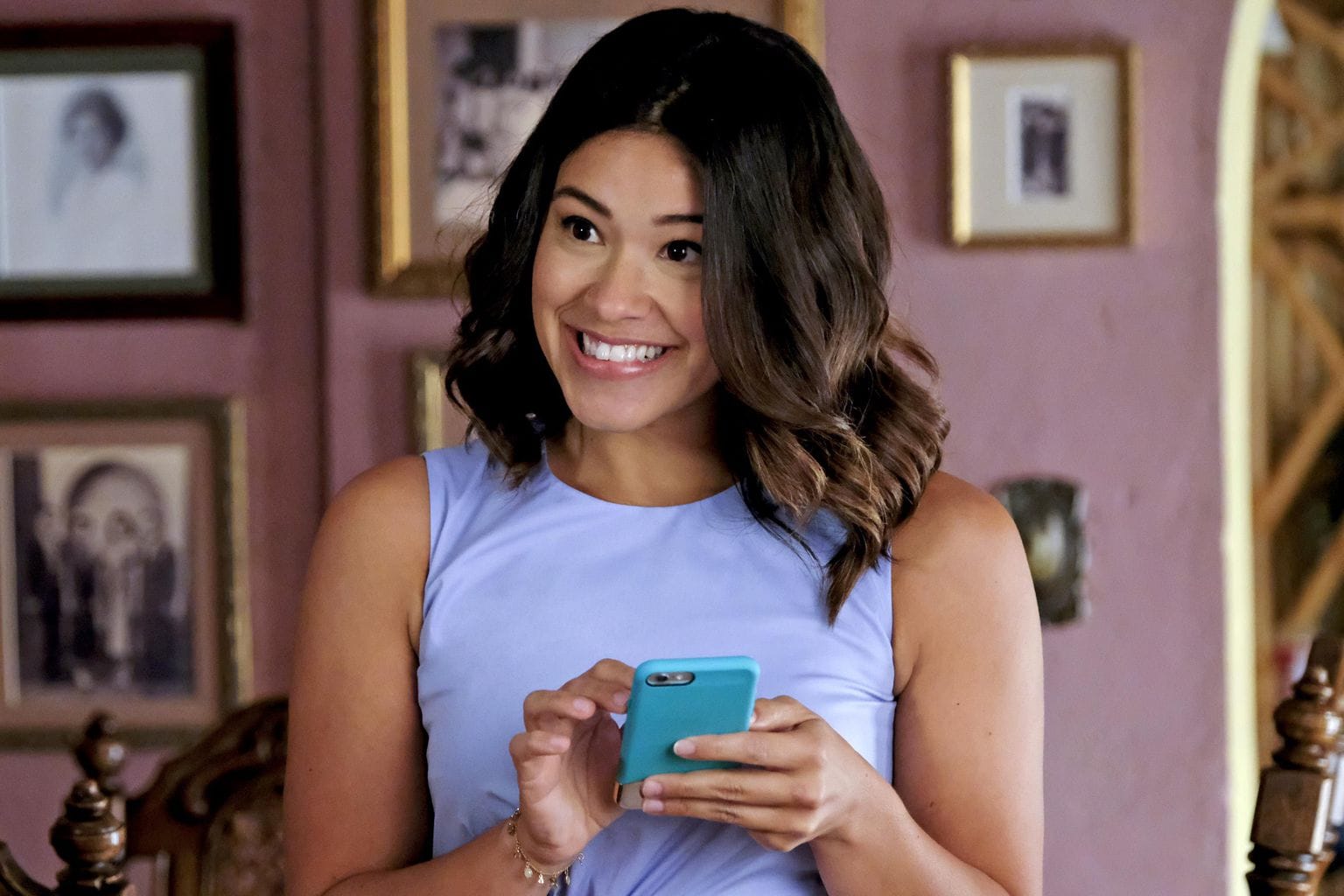 Jane the Virgin has been one of my favorite TV shows for years now — so I'm incredibly sad to see it end. Try a new style with Jane the virgin outfits.
It seems like just yesterday we were getting to know Jane and her incredible story. We've seen her grow so much from a young lady in her early 20s with big dreams to a strong, independent woman and mother. We've also seen her style evolve.
For those of you unfamiliar with Jane, as the show's narrator would say, here's what you need to know:
(Warning: SPOILERS ahead!)
Jane Villanueva is a sweet, smart girl working as a waitress at a fancy hotel in Miami and finishing up her college degree. She is looking for teaching jobs, but really dreams of being a writer. She lives with her mom and very religious grandmother, who has inspired Jane to decide to stay a virgin until marriage.
Basically, she's a pretty normal girl until a routine trip to the gynecologist leads to her being accidentally artificially inseminated and impregnated – and her dreamy boss, Rafael, is the father. Let's just say her fiance Michael isn't too happy about that. Plus, her father comes back into her life, Rafael's soon-to-be-ex wife has a secret identity, there's a murderous drug dealer on the loose, and… yeah, there's a lot going on.
The show is based on a real telenovela and has been majorly successful. Star Gina Rodriguez even took home the Golden Globe for Best Actress in a Comedy series. If you haven't already, I really recommend watching Jane the Virgin.
A huge draw of the show is how relatable Jane is. She's smart, down-to-earth, and very caring. Her girl-next-door wardrobe reflects this perfectly, and her selection of adorable little dresses and bright bags is totally enviable. Her style, like her, is real and practical and perfect for a busy college girl who wants to look effortlessly cute.
Below, I've created a guide to Jane Villanueva's style and wardrobe, with the pieces you need to get her vibe. (Want more? Check out the amazing blog Worn on TV to scope out the actual pieces worn by Jane (and other characters) on the show.)
1. Floral Prints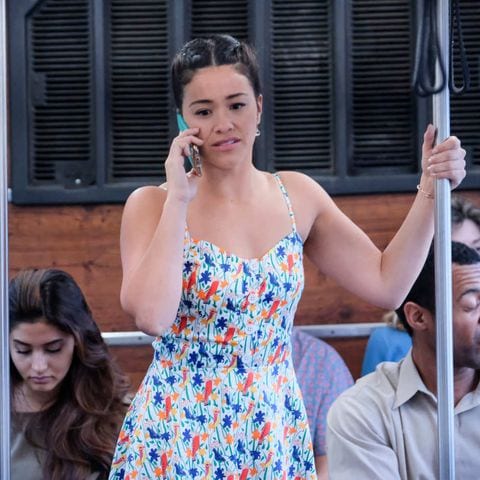 Being from Miami, Jane is all about the fun floral prints. She is never afraid to experiment with them, sometimes even pairing different florals together!
Jane especially loves floral dresses that are comfortable, breezy, and can easily be dressed up or down based on the accessories. Check out these dresses below. Jane would love them!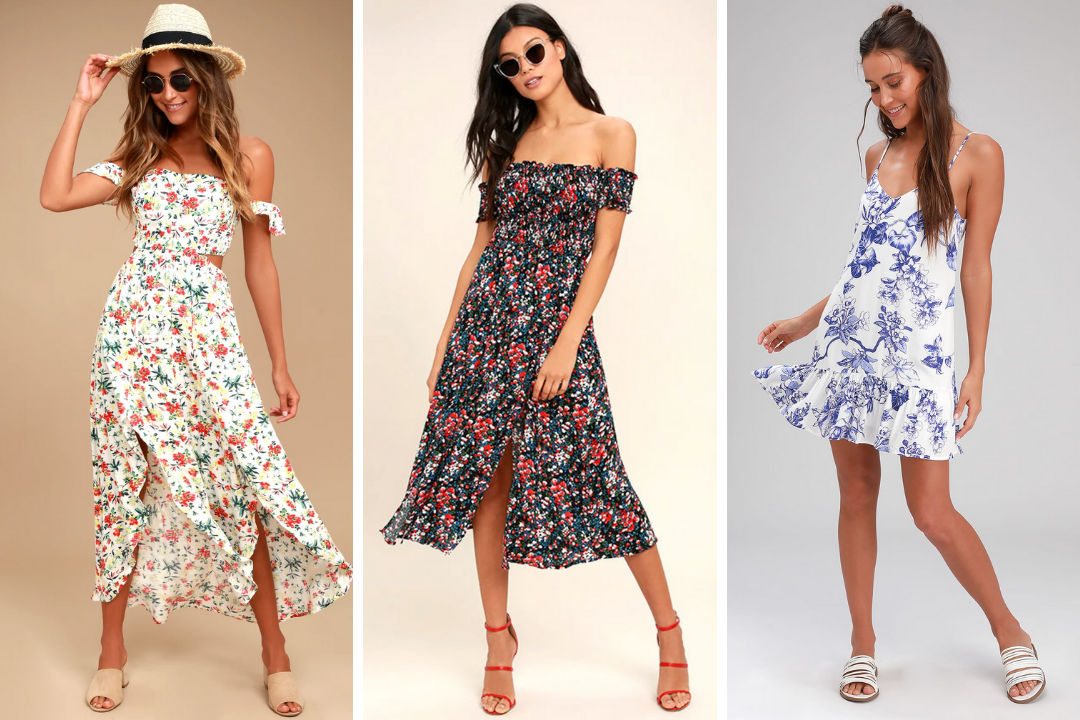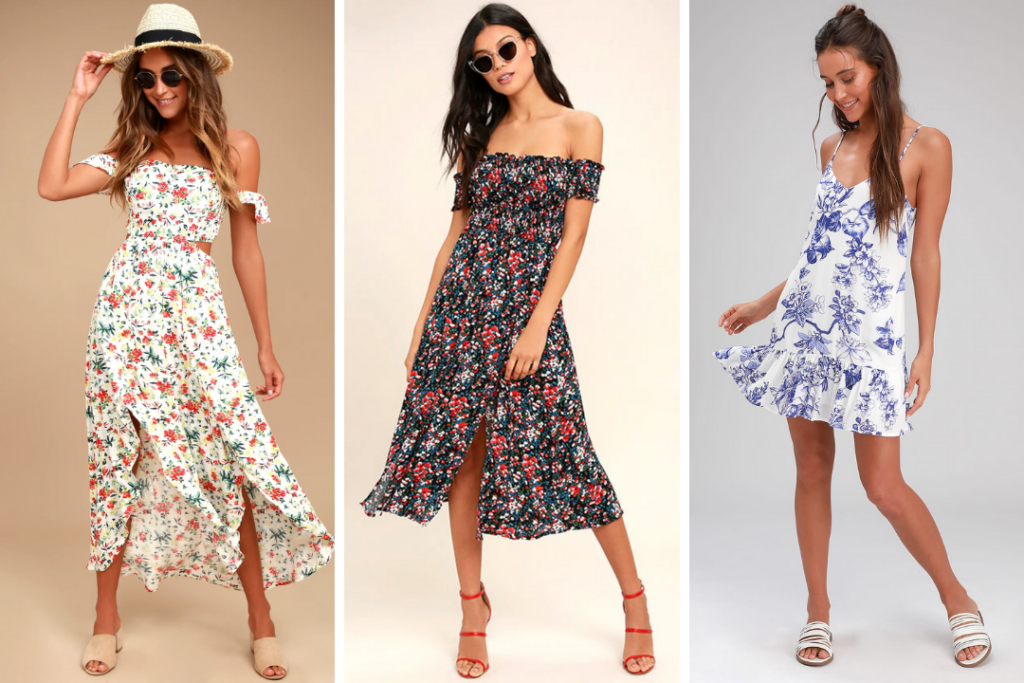 Products (from left):
Also Read: An Unconventional Girl's Guide to Wearing Florals
2. Jean Jackets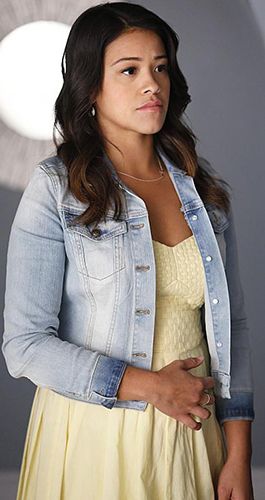 Jean jackets, another of Jane's staple pieces, are the perfect combination of casual and stylish. They easily dress down an outfit and also keep you warm at night. Plus they require little care, you can just throw them in the washing machine and it'll be good as new! Jane would totally wear these jackets below: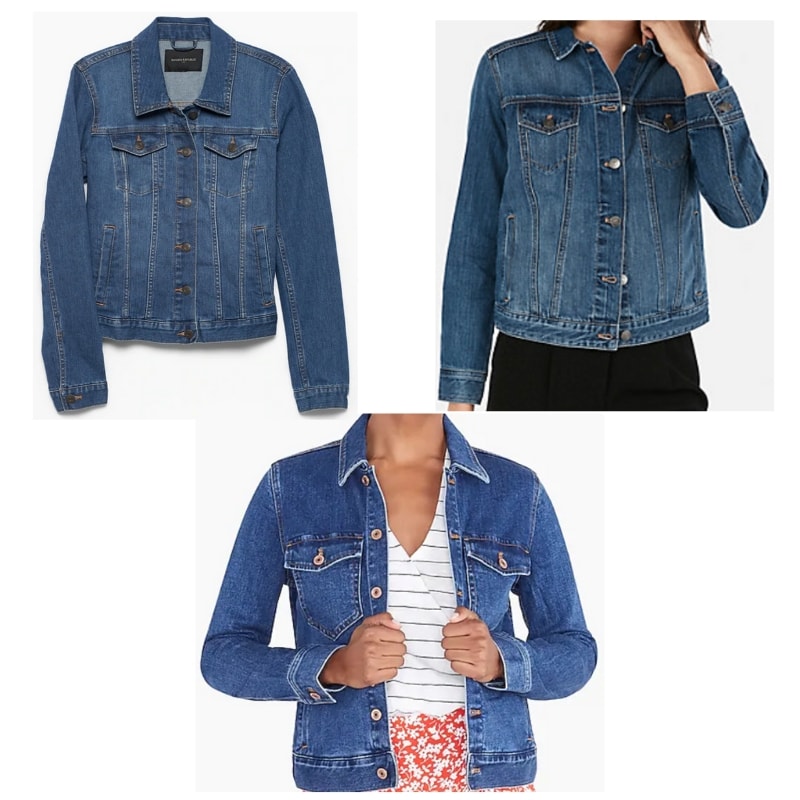 Products (from left):
Also read: The Ultimate Guide to the Denim Jacket
3. Halter Tops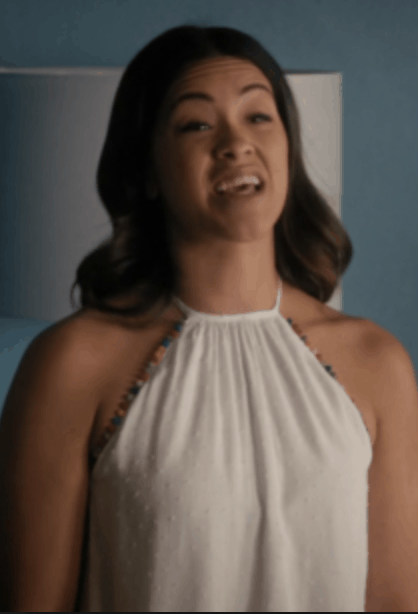 Jane loves halter tops! And what's not to love? They're comfortable, sexy, and don't get stained when you sweat. They're very flattering and can be worn to many different kinds of events.
Whether you're going on a date or to class, halter tops are a must-have. Not to mention, all of the ones below are under $20! Check out some options below: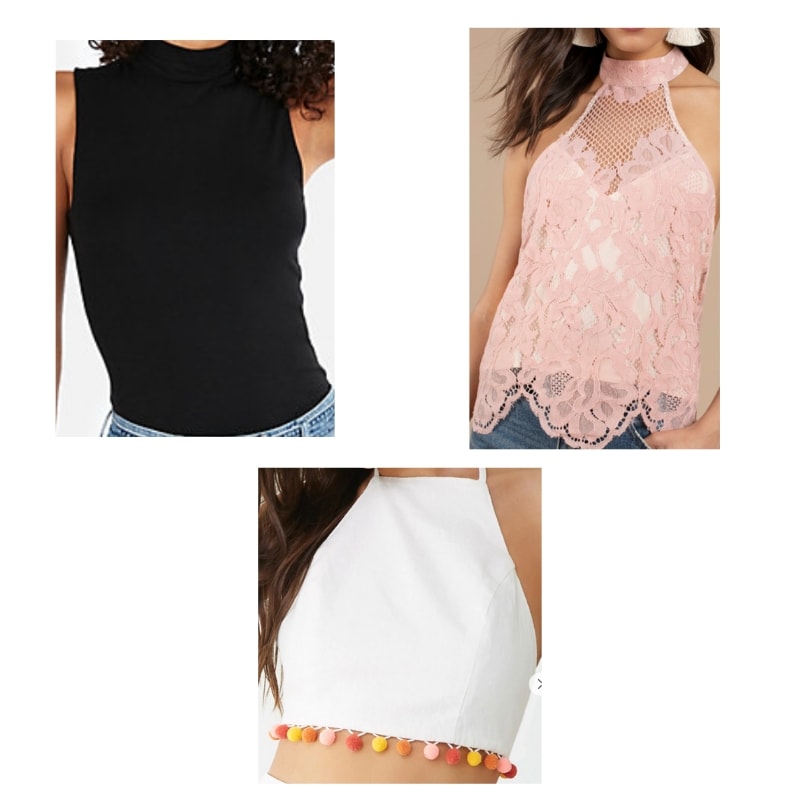 Products (from left):
4. Strappy Heeled Sandals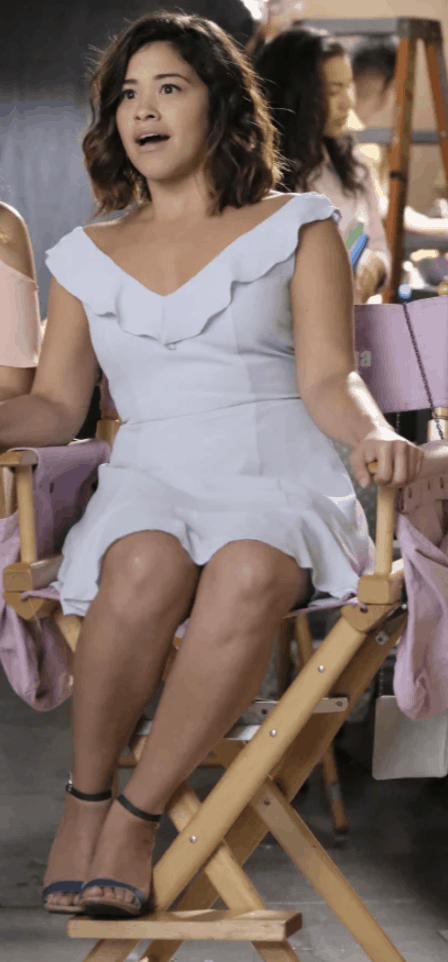 Heeled sandals are such a fabulous type of shoe! They're airy and on-trend. They come in a wide variety of colors and styles and are a must have shoe for every girl!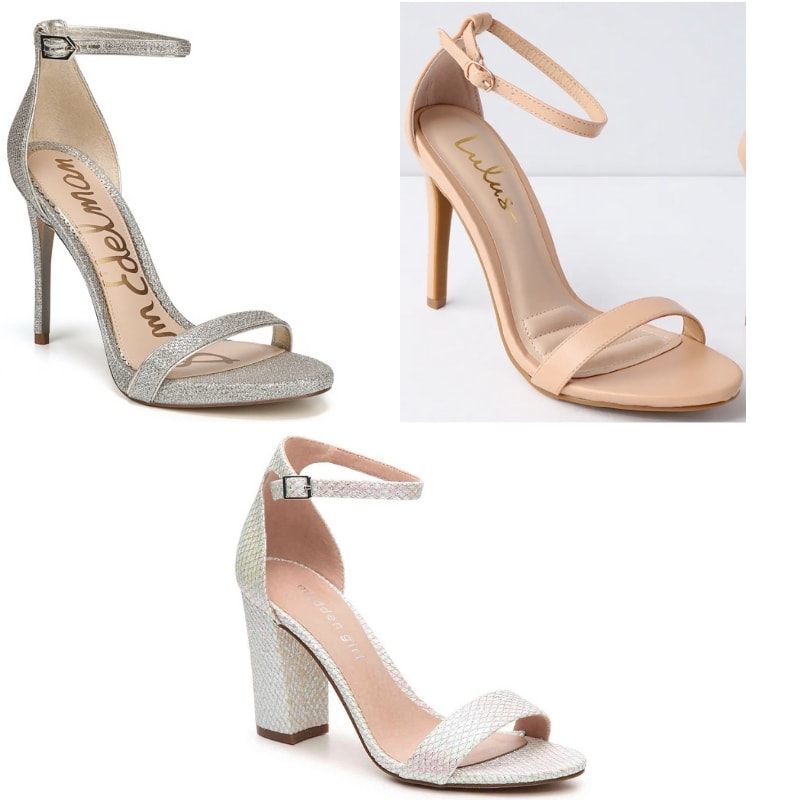 Products (from left):
4. Sneakers

Jane loves stylish casual pieces too, so naturally, sneakers are her favorites. Sneakers are so comfy and can be worn on a variety of occasions. Whether you're going to class or heading out to a party with your friends, Jane's sneaker style can serve as cute campus inspiration.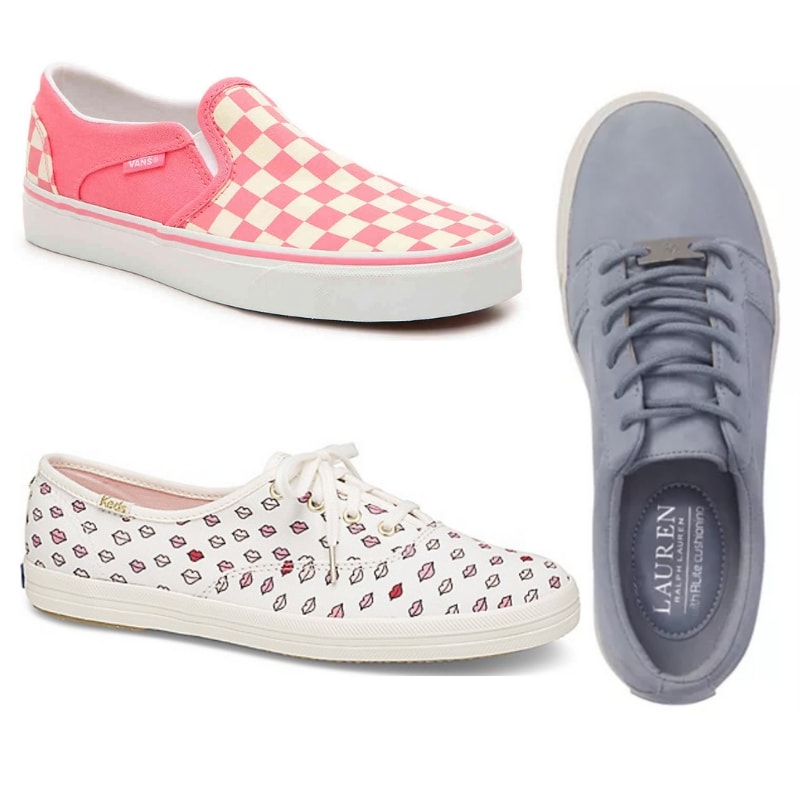 Products (from left):
What do you think?
Do you watch Jane the Virgin? What do you think of Jane's style? What's your favorite thing she's worn? What other characters give you wardrobe envy? Are you excited about the last season? Let me know in the comments!
For more inspirational outfits like Jane Villanueva's from Jane the Virgin, consider our related posts below –