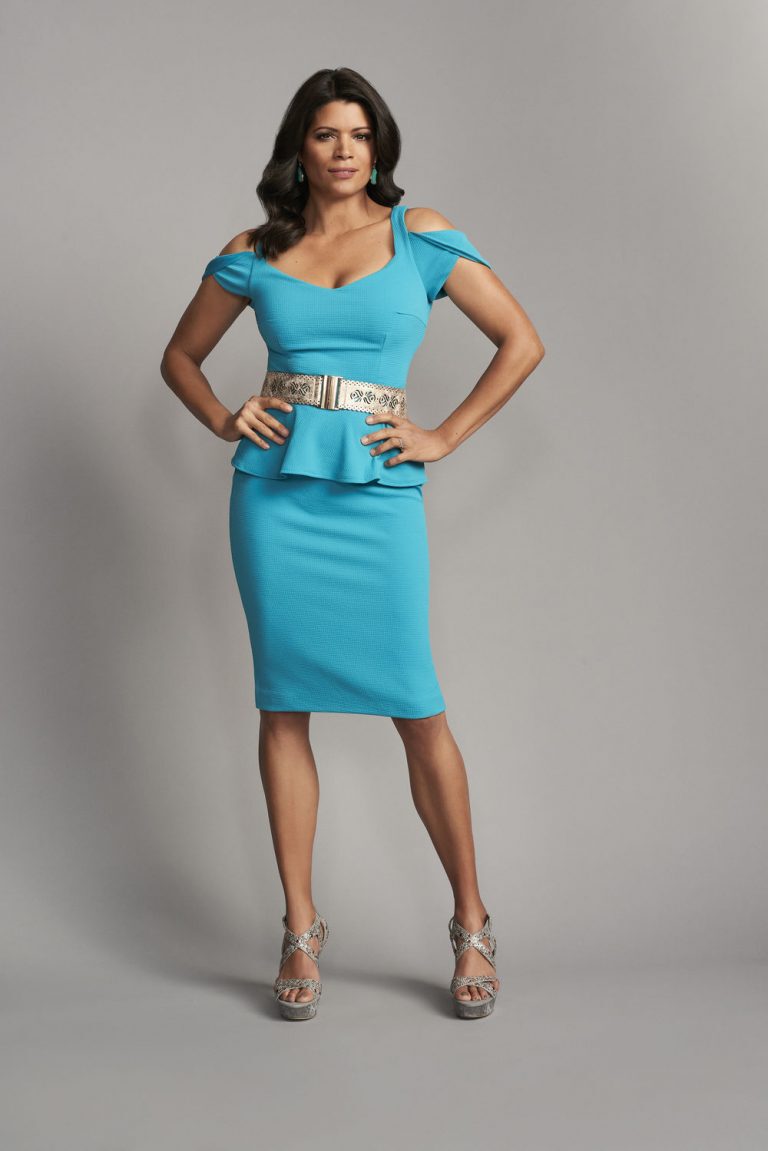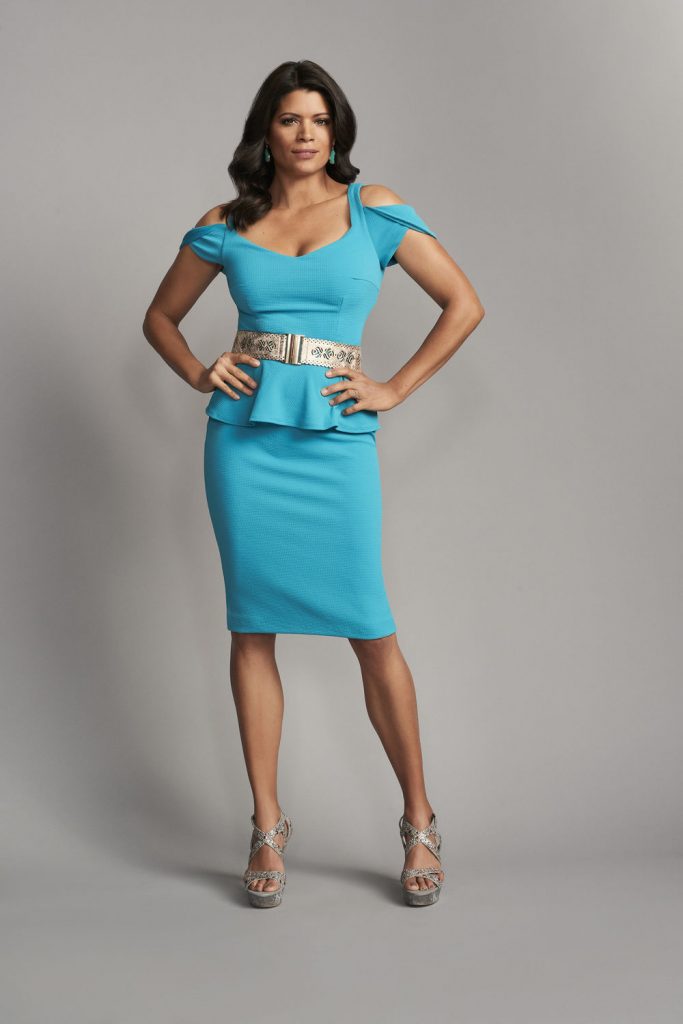 Over the past few weeks, we've been saying goodbye to the TV show Jane the Virgin with some fashion inspiration posts inspired by the series. We've already covered Jane and Petra's styles, and now we're covering another character that we've only once touched on in a past CF post.
Xiomara (Xo) De La Vega is an amazing woman. We all know her as Jane's superstar mom but she is even more than that! She's a talented singer, dancer, and businesswoman. Her style totally reflects her diverse talents and fabulous personality.
Wanna dress just like Xo? We've got you covered!
Flowy Blouses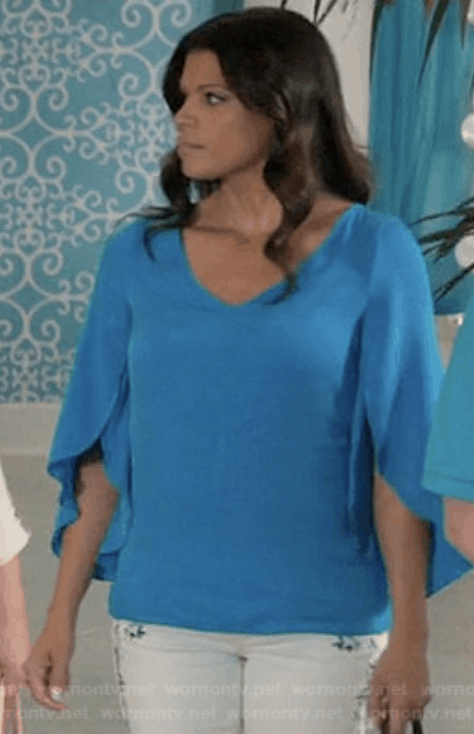 Xo is all about pieces that are stylish and also comfortable. Flowy blouses, staples for Xo, are perfect for the Miami climate and come in so many different varieties.
Blouses like these are not only cute — they're also perfect for every occasion. Whether you're going to class, a job interview or for drinks with friends, just throw one on and you're set.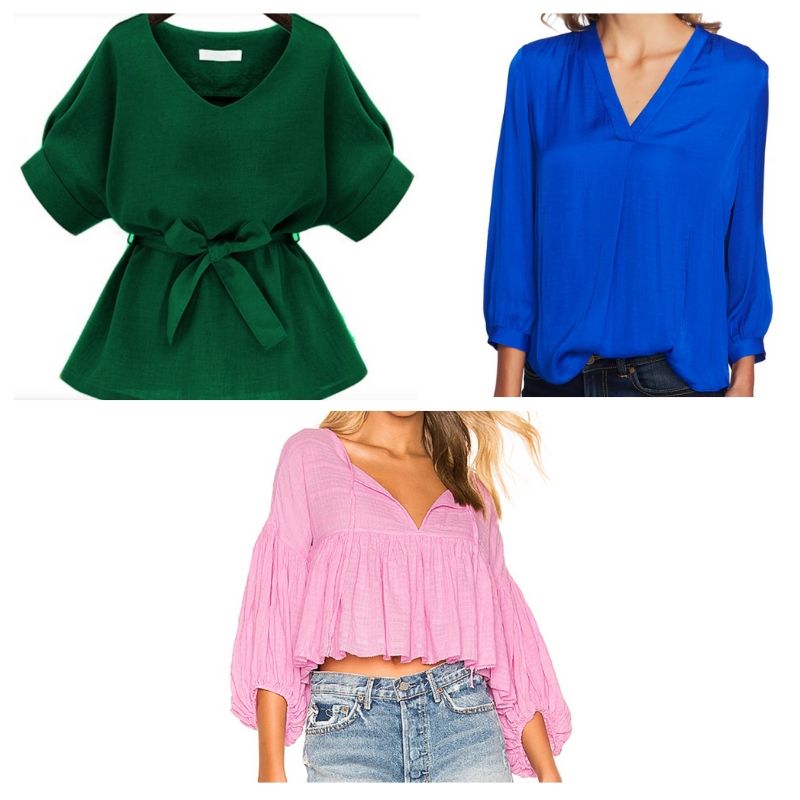 Products (from left): Shein, Revolve, Vince Camuto (Nordstrom)
Floral Prints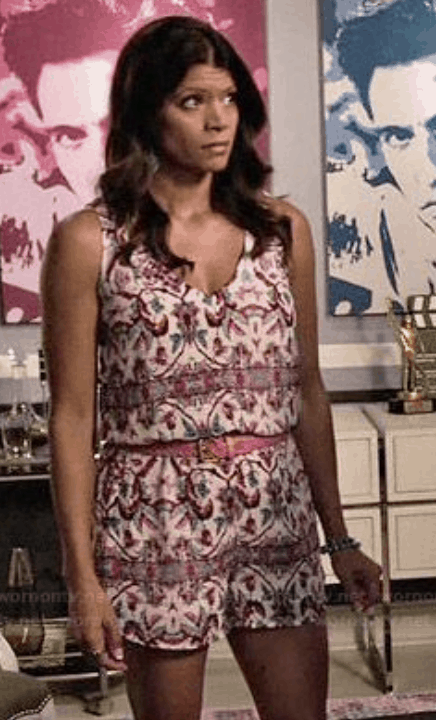 Much like her daughter, Jane, Xo is all about floral prints! Florals are playful, girly and — again — perfect for the Miami climate!
Xo especially loves floral rompers because they're comfortable and easy to throw on and go. They're perfect for busy women with a lot to do.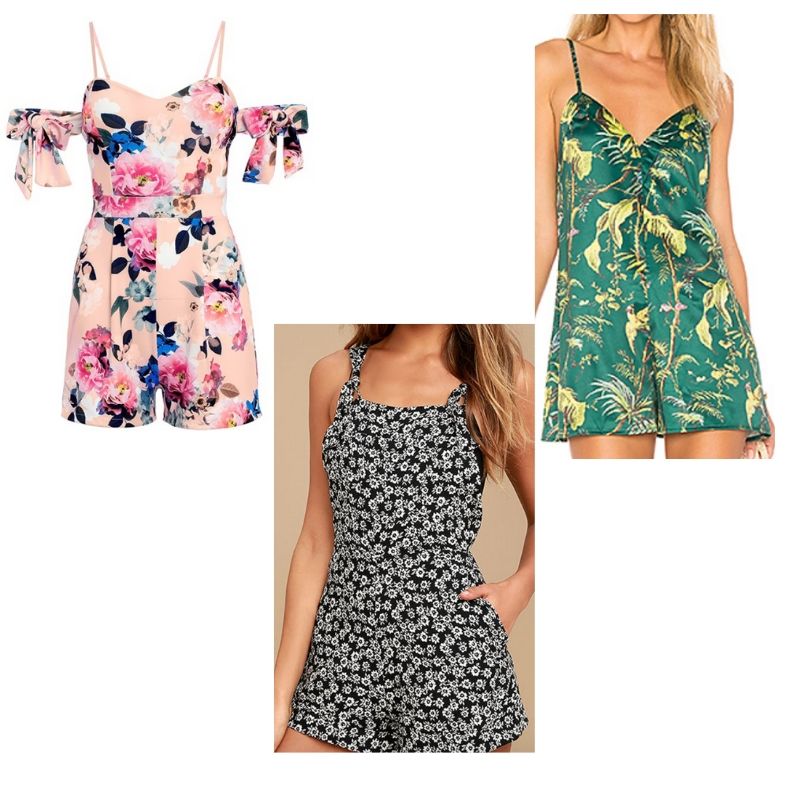 Products (from left): Venus, Lulu's, Revolve
Jean Shorts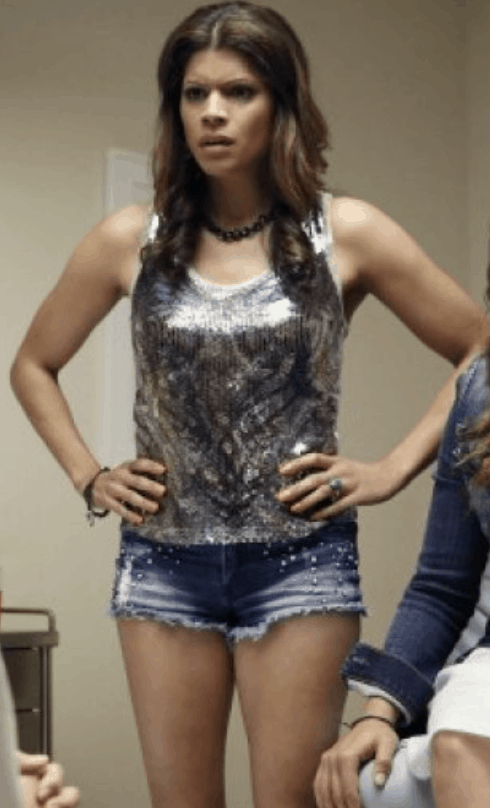 Xo loves jorts! They're perfect for the hot Miami climate and they work with a wide variety of outfits. Throw on a blazer, sequin tank top or fun blouse and you're set for the day.
Jorts are an inexpensive piece that every girl should own. If you don't yet have a pair, stock up for the summer and thank me later.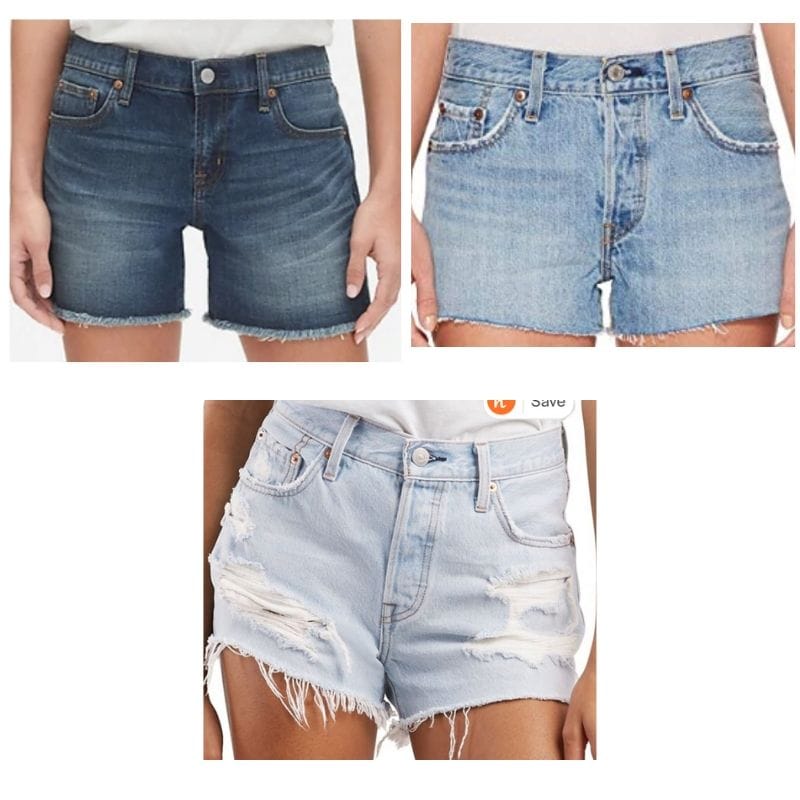 Products (from left): Gap, Levi's, Levi's (Zappos)
Hoop Earrings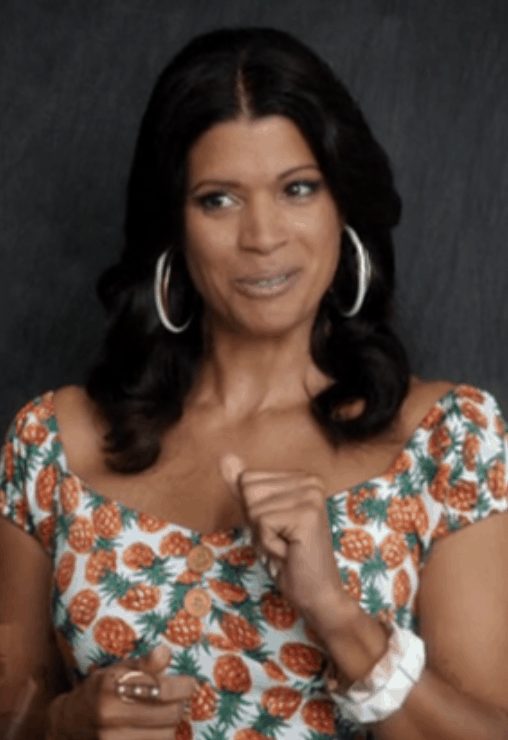 Hoop earrings are such a statement piece. They have a classic design and can work with a wide variety of personal styles.
These are easy, inexpensive, and trendy — so they're the perfect way to try Xiomara's style in a no-commitment way. Check these out below!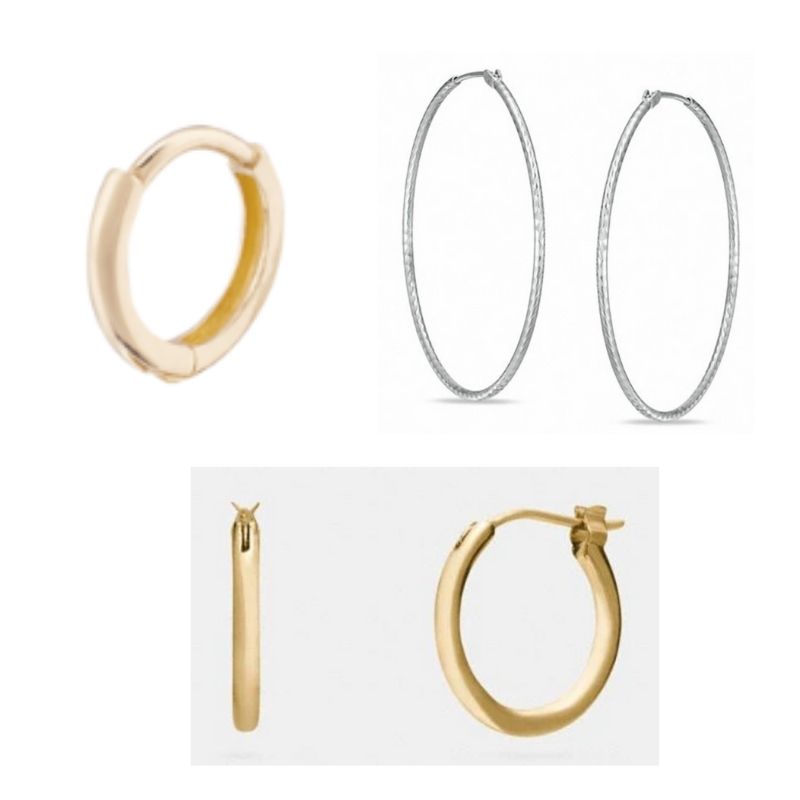 Products (from left): Meljuri, Coach, Zales
Statement Belts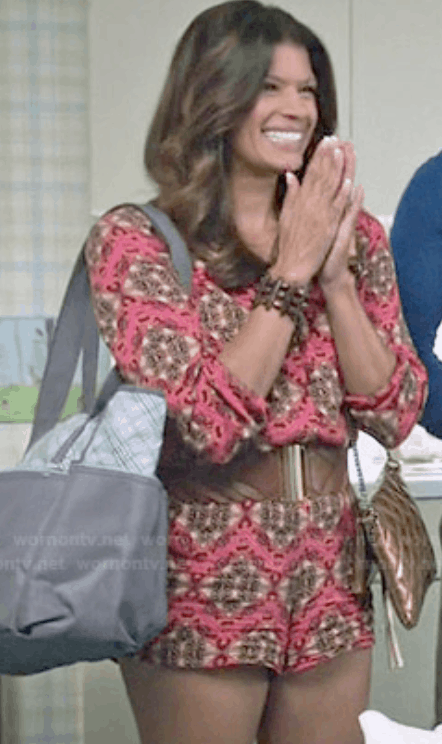 Statement belts are an easy way to upgrade any outfit. They can be a simple in design and color, or fun and playful. It's really up to you.
Xo loves every variety of belt and rocks them all. She doesn't shy back from playing with different prints, colors, and buckle shapes.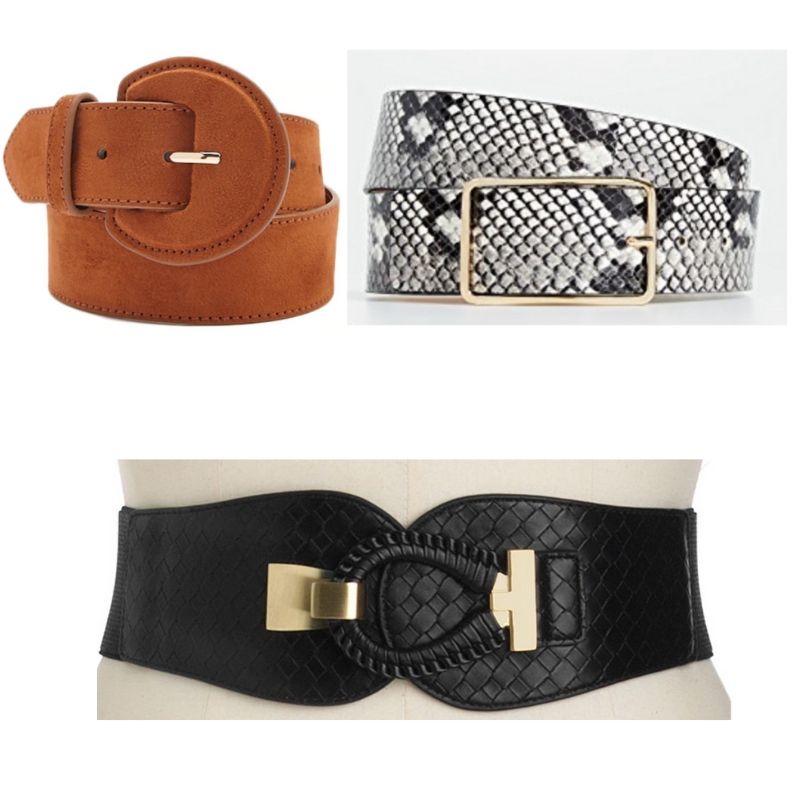 Products (from left): Forever 21, Fashion Focus (Lord and Taylor), ShopBop
What do you think?
Do you watch Jane the Virgin? What do you think of Xo's style? What's your favorite thing she's worn? What other characters give you wardrobe envy? Are you excited about the last season? Let me know in the comments!