Editor's Note: If you're new here, we know what you might be thinking: why is a college website talking about Disney characters? But as you'll see, inspiration can be found everywhere, and with creativity, it's possible to create real-life-wearable looks inspired by unconventional muses. Don't think it can be done? Read on and see for yourself!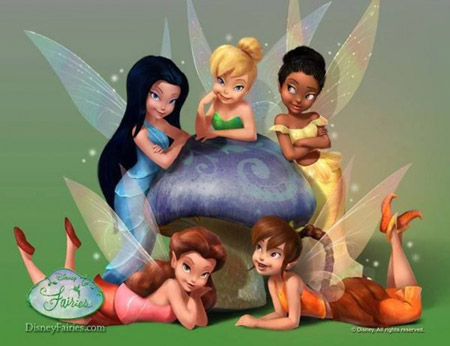 Growing up, most of us watched Peter Pan and were intrigued by the feisty little fairy, Tinkerbell. Recently, Disney has made three movies that take an in-depth look at Tinkerbell's life before Peter Pan. We didn't grow up watching these movies, but I have watched all three of them, and they are adorable! The world of fairies is such an interesting place, and Disney does a great job of answering all the questions you've ever had about Tinkerbell and where she comes from.
Tinkerbell isn't the only fairy to star in her movies. Her friends, Silvermist, Fawn, Iridessa, Rosetta and Vidia all play important roles in her story, and each of them have different fairy talents. This article focuses on Rosetta, the Garden Fairy, and Iridessa, the Light Fairy.
For more Disney-inspired looks, check out our past articles on Walt Disney's Snow White, Walt Disney's Sleeping Beauty, Walt Disney's The Little Mermaid, Walt Disney's Cinderella, Walt Disney's Princess Jasmine, Walt Disney's Princess Tiana, Walt Disney's Pocahontas, Belle from Disney's Beauty and the Beast, Jane Porter from Disney's Tarzan, Megara from Disney's Hercules, Emeralda from Disney's The Hunchback of Notre Dame, Walt Disney's Mulan, Walt Disney's The Lion King, and Disney Fairies Part 1- Silvermist and Fawn.
Rosetta, the Garden Fairy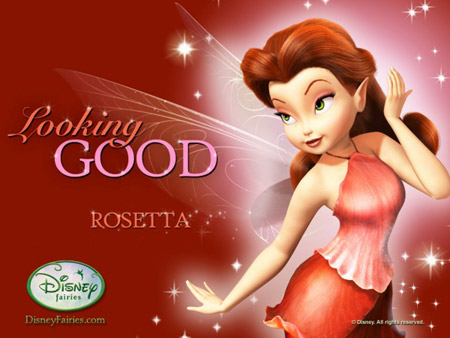 Rosetta, the Garden Fairy, is known for her charming Southern accent and her love of all things feminine and floral. Her job is to make sure all of the flowers are beautiful year round.
Casual Outfit Inspired by Rosetta
Rosetta's style is ultra feminine and her favorite color is pink, so for a casual outfit inspired by her, I used various shades of pink, and girly details like ruffles and bows. The skirt looks like it could be made from flower petals, and the rose ring completes the look.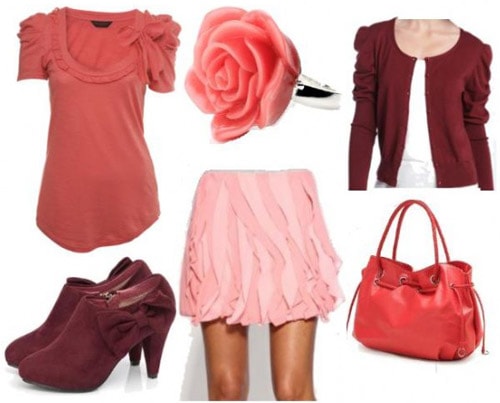 Top- Miss Selfridge, Shoes- Fashion 4 Us, Ring- Monsoon, Skirt- ASOS, Cardigan- Nordstrom, Bag- Yes Style
Dressy Outfit Inspired by Rosetta
Although Rosetta doesn't actually wear floral print in the movies, she would surely approve of this pink cocktail dress. The floral print, combined with the rosettes on the shoes and hair accessories, make this the perfect Garden Fairy outfit.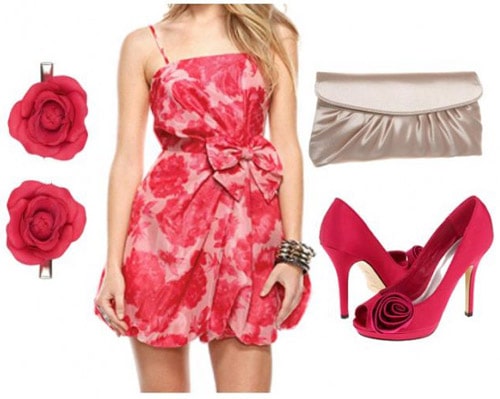 Hair Accessories- Tilly's, Dress- Forever 21, Clutch- Endless, Shoes- Zappos
Iridessa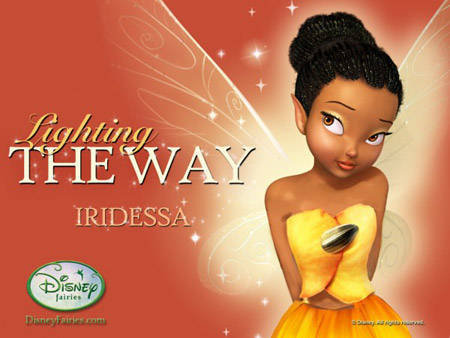 Iridessa, the light fairy, is known for being organized and put together at all times. Her perfectionist tendencies aid her in her job of lighting up the world each day.
Casual Outfit Inspired by Iridessa
If you're intrigued by Iridessa's power of controlling the light, or just a fan of yellow, this outfit would be perfect for you. The gorgeous pale yellow maxi dress, plus the pop of color in the headband will definitely make you light up any room.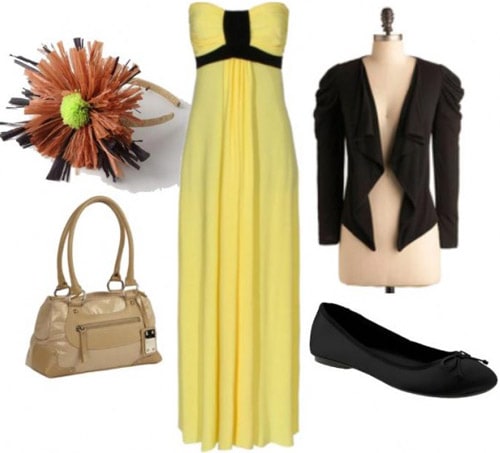 Headband- Anthropologie, Bag- Debenham's, Dress- Go Diva, Cardigan- Modcloth, Shoes- Old Navy
Dressy Outfit Inspired by Iridessa
This beautiful yellow cocktail dress has a slender silhouette and is reminiscent of Iridessa's dress in the films. You may not have the power to control the world's light, but you will surely reflect it with a shiny brooch and bejeweled clutch.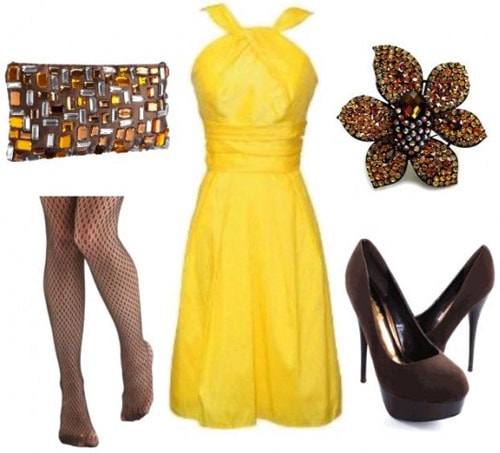 Clutch- Endless, Tights- Modcloth, Dress- Amazon, Brooch- Fantasy Jewelry Box, Shoes- AMI Clubwear
Thoughts?
Are you inspired by the fairies of Pixie Hollow? Which looks are your favorite? Which Disney movies would you be interested in seeing posts about in the future? I want to know what you think, so be sure to leave your thoughts in a comment!