This post may contain affiliate links, which means we may receive a commission if you purchase through our links. Please
read our full disclosure here
.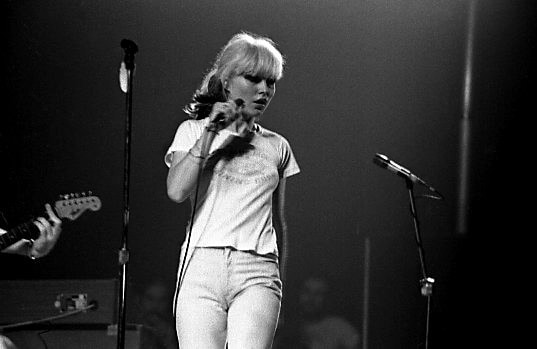 When you think of a fashion icon from the past, who is the first person that comes to mind? Marilyn Monroe? Audrey Hepburn? Edie Sedgwick, perhaps? While all three of those women have enviable styles that we absolutely love, there are so many other fashionable women that have graced the history pages.This biweekly column focuses on just that: unexpected and out-of-the-box fashion icons from the past. We feature women who have not only made an impact, but also have distinct signature styles that we can still draw inspiration from today.
If you haven't seen them already, be sure to check out our other "A History of Style" posts on Amelia Earhart, Billie Holiday, Joan Jett, Louise Brooks, Dorothy Dandridge, Elizabeth Taylor, Edith Head, Mary Tyler Moore, Sylvia Plath, Edith Bouvier Beale, Marlene Dietrich, Frida Kahlo, Cyndi Lauper, Isadora Duncan, Pam Grier and C. Z. Guest.
This week, we'll be taking a closer look at musician Debbie Harry's rocker chic sense of style. Read on to learn more about Debbie's life and unique style, then check out some outfit ideas to help you channel her look for yourself: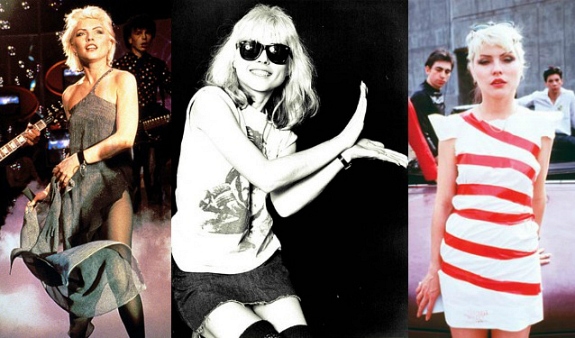 5 Facts About Debbie Harry
Deborah Ann "Debbie" Harry was born on July 1, 1945 in Miami, Florida. However, she spent her life up north, growing up in New Jersey and deciding to relocate to New York City after finishing school.
Before she had her big break in music, Debbie worked as a secretary, a waitress, a go-go dancer and even a Playboy Bunny.
She gained popularity as the front-woman of the highly successful punk/new wave band, Blondie, which has produced numerous hit songs including "One Way or Another", "Heart of Glass" and "Call Me".
Throughout the '70s, Debbie was a regular fixture at Studio 54 and was also good friends with Andy Warhol. In fact, Debbie was even the subject of one of Warhol's famous paintings.
Aside from her musical career, Debbie is also an actress and has appeared in more than thirty films. One of her most well-known roles was as Velma Von Tussle in the original Hairsprayfilm.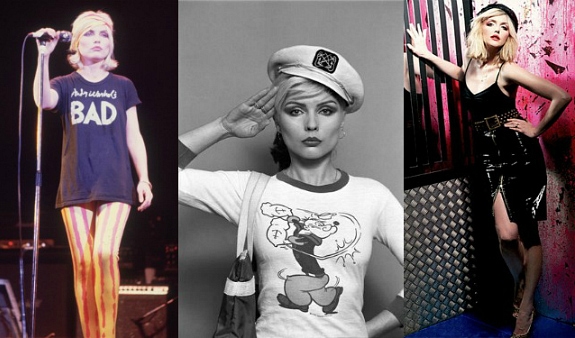 Debbie's Style 101
Mix and Match. Just like the new wave music Debbie performs, her personal style is a mix of several different 'genres' of fashion. Her style choices tend to be a mix of punk rock and glam with a distinct '60s mod influence. Of course, like a true style icon, Debbie expertly knows how to blend all of those elements into a single aesthetic that is uniquely hers.
Graphic Design. Despite her eclectic sense of style, one type of clothing always makes repeat appearances in Debbie's wardrobe — graphic tees. Dressed up or dressed down, Debbie's quirky t-shirts are part of her signature look, so pull on one of your old graphic tees and style it in a new way for an authentic Debbie Harry-inspired ensemble.
Pattern Play. Debbie was a fan of mixing prints long before it became trendy. She experimented with lots of different combinations back in the day, and whether she mixed stripes with polka dots or florals with camouflage, Debbie always rocked her bold and brazen looks with confidence. Mimic this look for yourself by mixing several different prints (we're fans of pairing stripes with floral prints) to create a stylish and trendsetting outfit.
Outfits for Inspiration
Outfit #1: Heart of Glass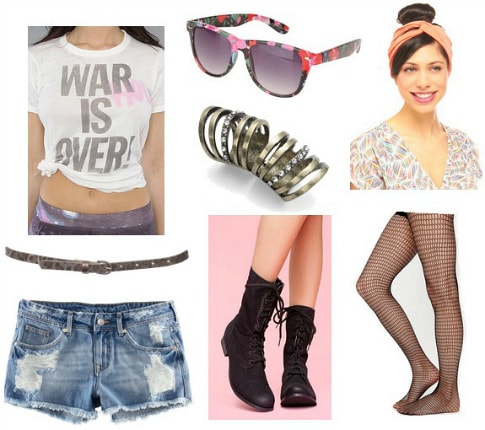 Product Info: Tee- Karmaloop, Sunglasses- Urban Outfitters, Ring- Macy's, Headwrap- ModCloth, Belt- Forever 21, Shorts- H&M, Boots- Nasty Gal, Tights- Free People
Outfit #2: Blondie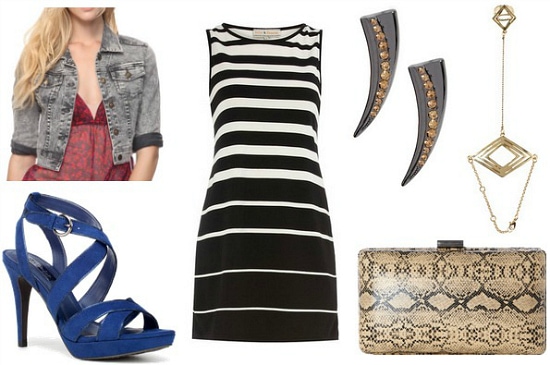 Product Info: Jacket- Forever 21, Dress- Dorothy Perkins, Earrings- ASOS, Bracelet/Ring Combo- ASOS, Sandals- Zara, Clutch- Warehouse
Outfit #3: New Wave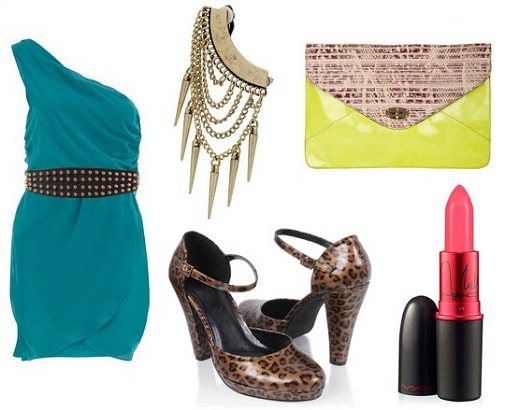 Product Info: Dress- Dorothy Perkins, Belt- Zara, Ear Cuff- TopShop, Clutch- Alloy, Pumps- Forever 21, Lipstick- MAC's Viva Glam Nicki
What do you think?
Do you find Debbie's style inspiring? What do you think of her look? Would you wear any of these outfits? Let me know what you think by leaving a comment below!