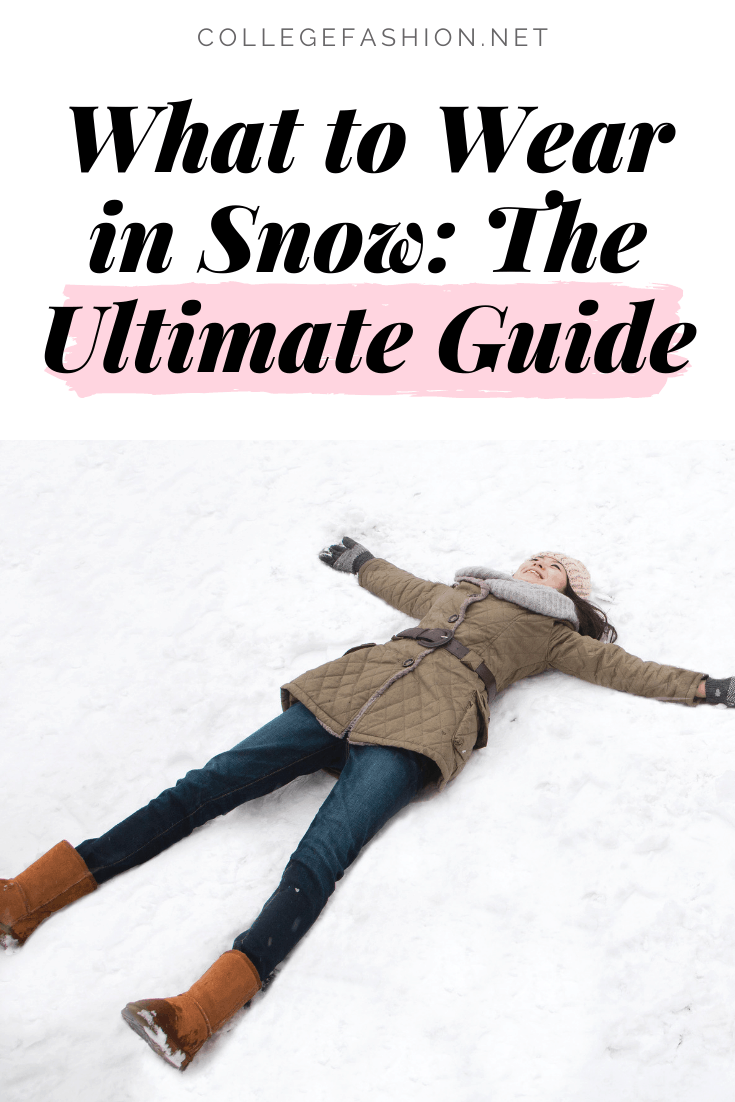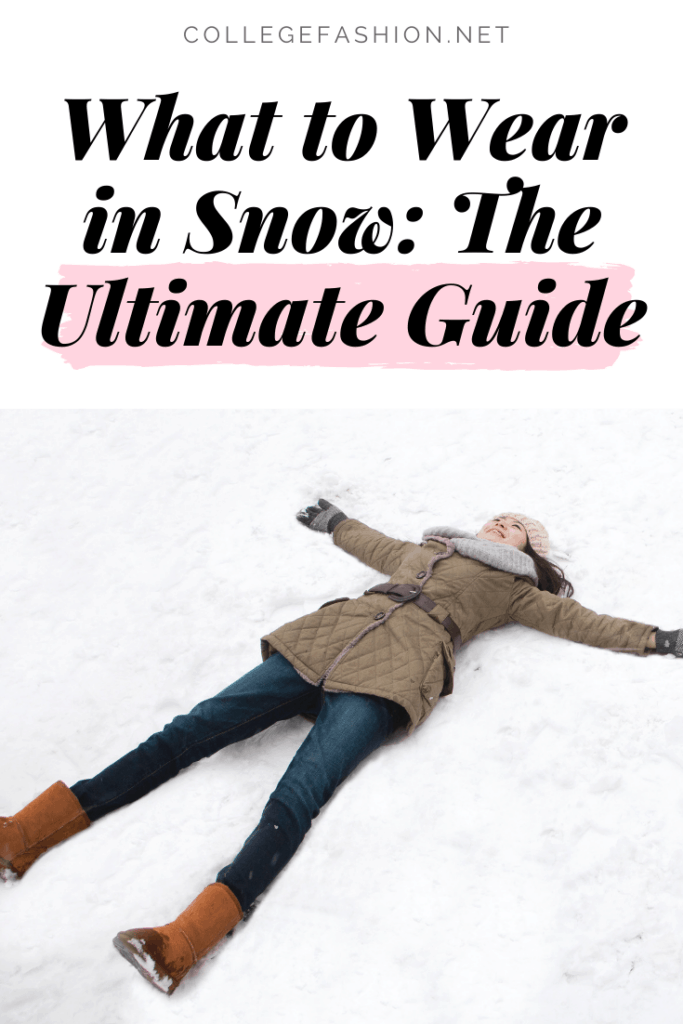 Are you worried about your first winter at college? If you're from a warmer place without seasons, like me, trust me on this: your first winter with snow will take some getting used to. I promise, it gets better, though!
Now that the weather is changing, here are some tips on what to wear in snow to help you adjust to this winter weather.
Related reading: Snow Outfits for Women: What to Wear When It's Freezing Outside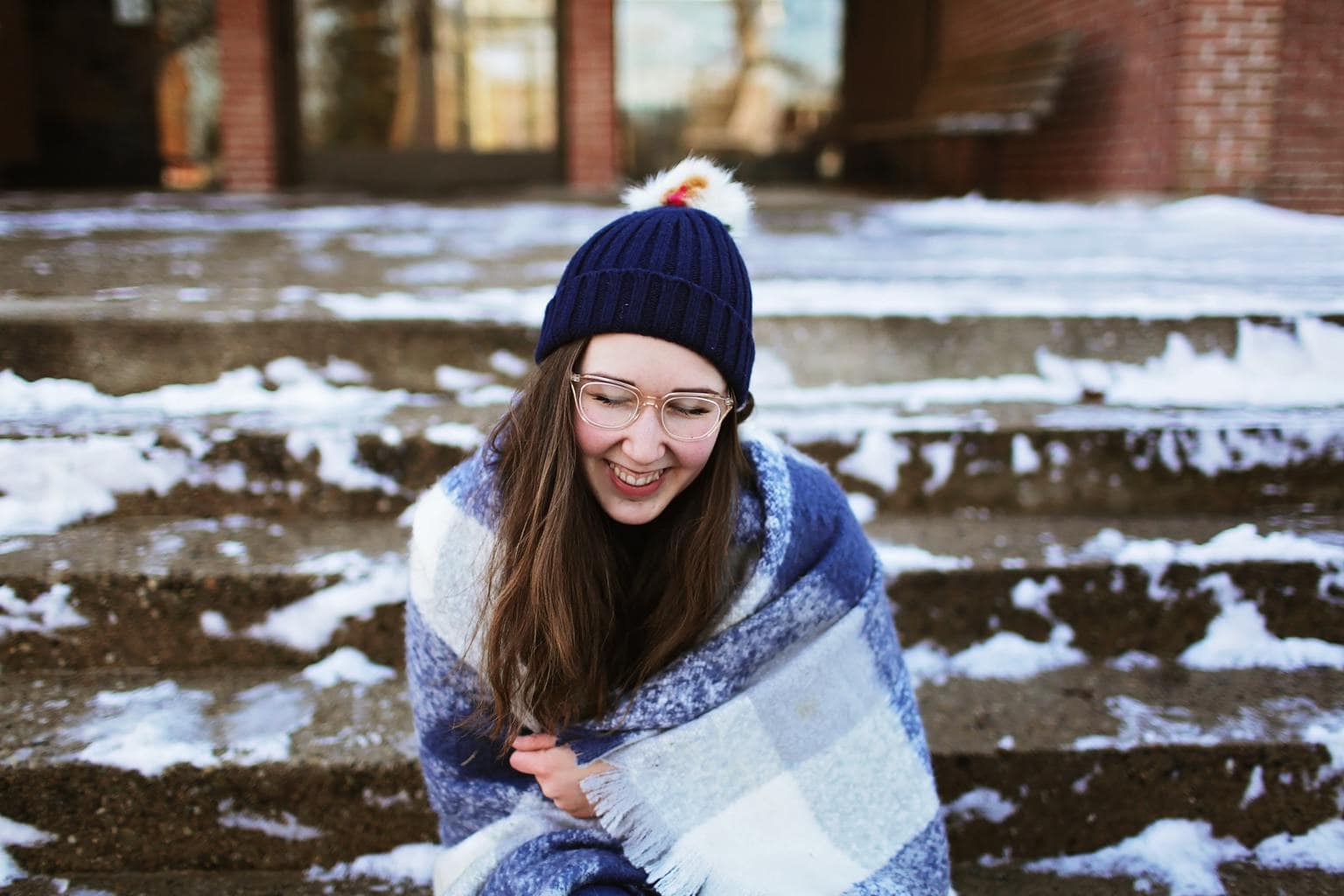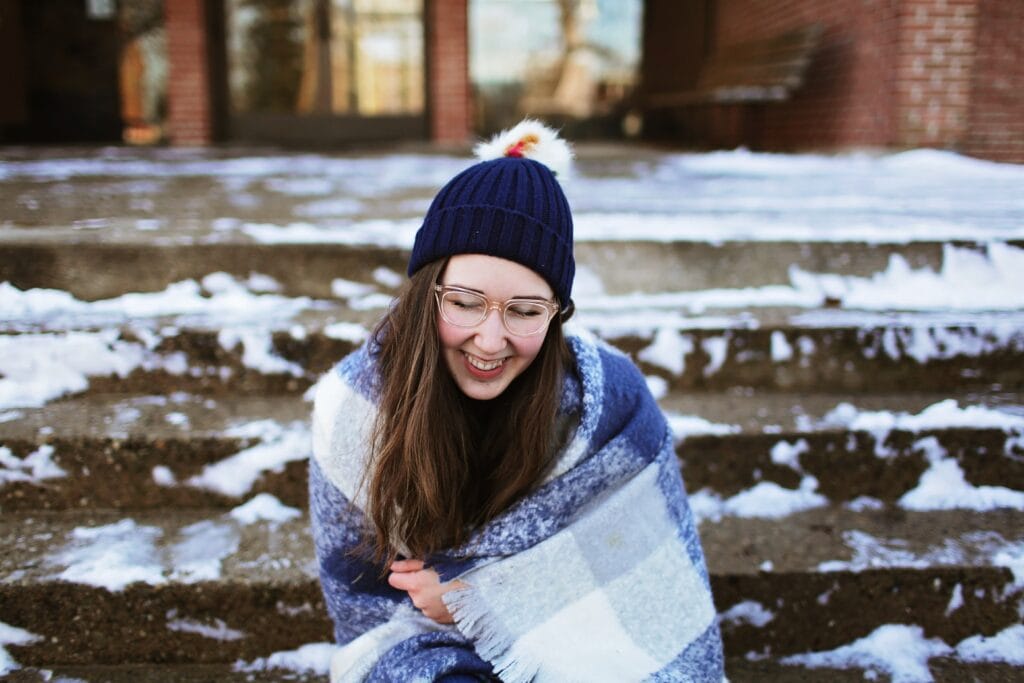 Note: This post shows you what to wear in snow — the essential clothes for snow that you need in your wardrobe. Need outfit ideas? We've written a whole post that combines these items into outfits. Be sure to check out our guide to outfits for below-freezing temperatures!
Invest in a Jacket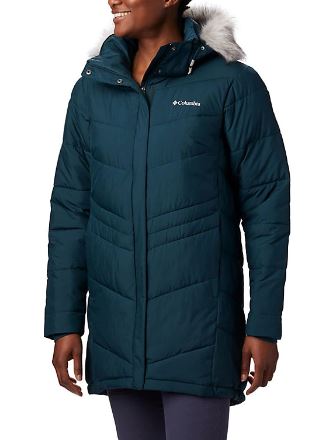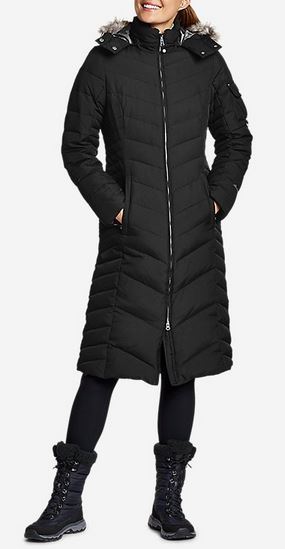 Thinking about what to wear in snow? A seriously amazing winter coat is your #1 best friend.
While a quality coat can be pricey (at least $150 for a good one, and you can expect to spend up to $350 on a really good one), I would definitely say it's worth the money. Your little zip-up fleece jacket just isn't going to cut it anymore. Look for a parka that extends past your hips. You'd be surprised how much warmer those extra inches of fabric can keep you!
Again, these can be expensive, but it's very important to get the right one. This is something you'll be wearing every single day during the winter, so invest in one with a style you love, that will last you for years.
Don't Forget Mittens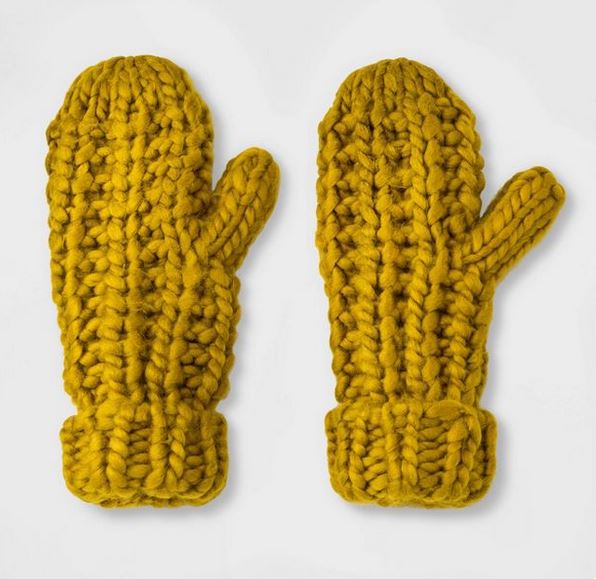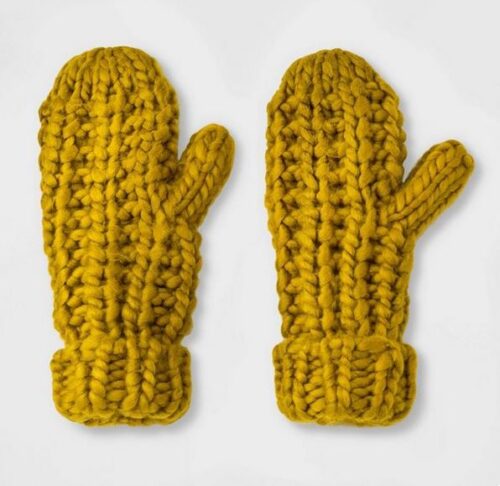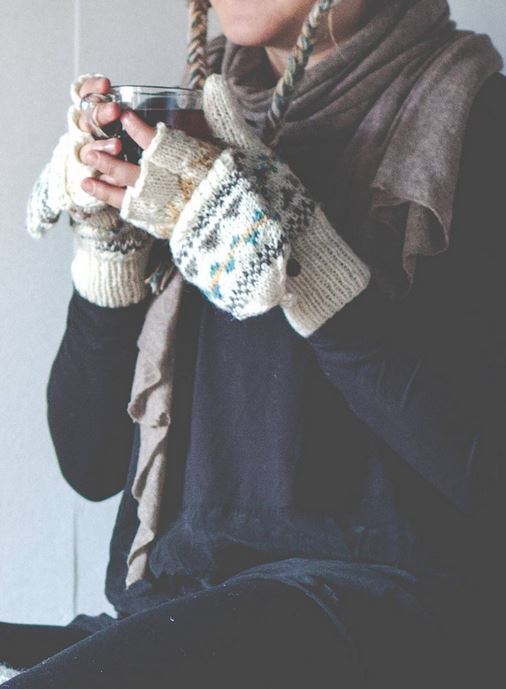 Make sure you remember to keep your mittens with you at all times. If you think that you can get away with just keeping your hands in your pockets, you can't. I would do this last year and then have to carry a package back to my dorm with my hands uncomfortably cold!
Get Some Snow Boots Before it Snows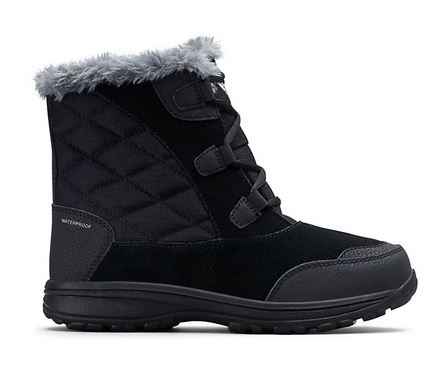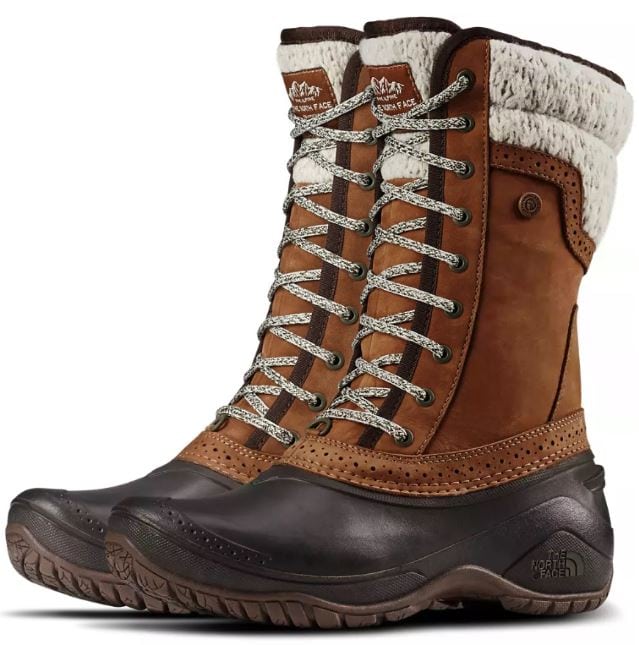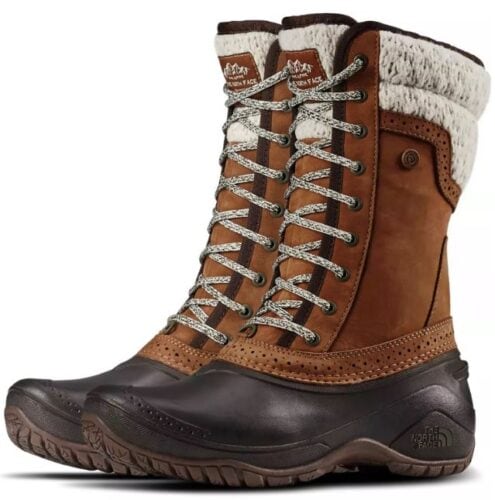 And, when I say snow boots, I'm not talking about Uggs. While they might be comfortable, they are not going to keep your feet warm or dry. I'm talking about heavy duty, waterproof boots with good traction. I've seen too many girls slip and fall on their way to class (including me) to not take this tip seriously.
And if you think "oh, I can just wear my sneakers and it'll be fine," — no. (This is what all of us warm weather-dwellers say before our first snowy winter!) I tried wearing sneakers in the snow a couple times, and I wouldn't recommend it. First, if you walk through snow in sneakers, it will get in your shoes. Second, you will be a lot colder walking around for long amounts of time without boots.
Boots are an essential for snow, so invest now, before it snows!
Protect Your Head with a Hat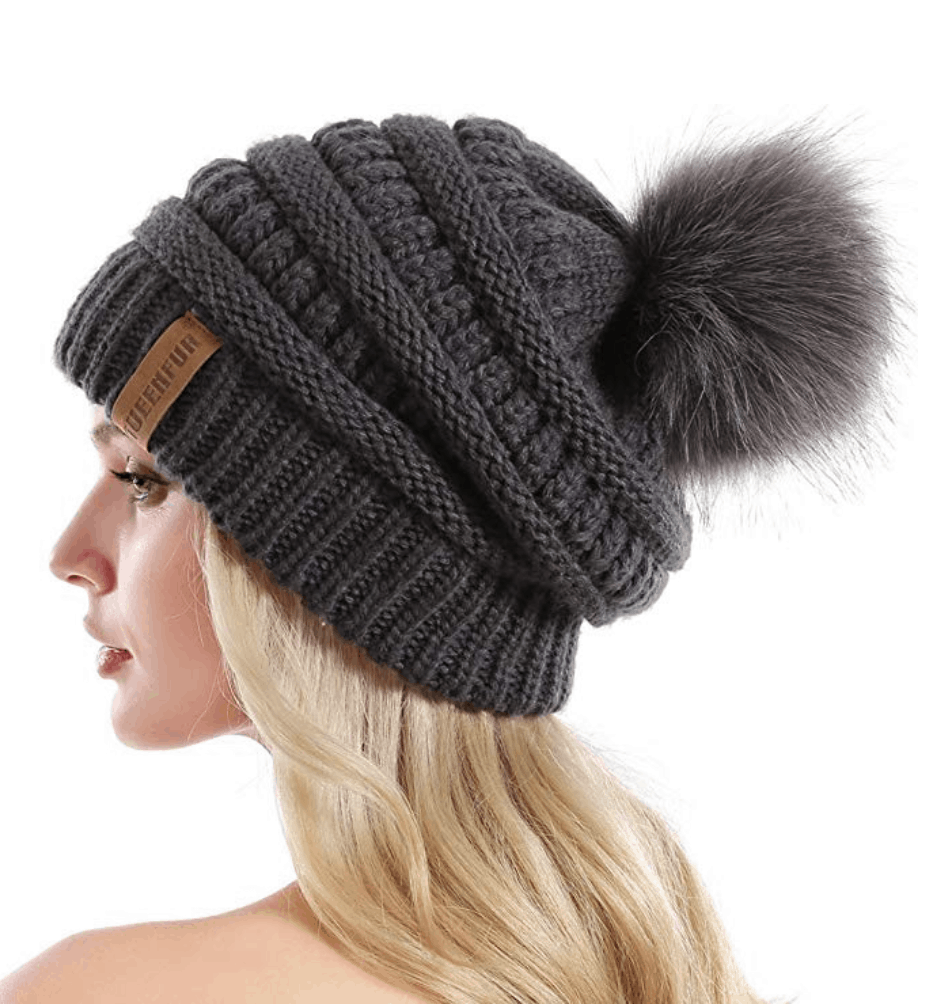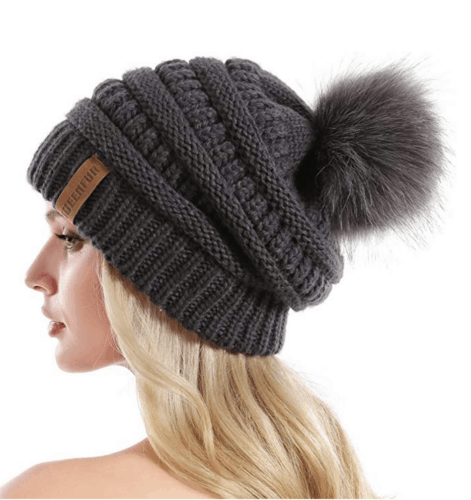 Leaving your head uncovered can make you extra cold. Think of it this way: Your whole body is covered, but there's skin on your head that's not — forgoing a hat is almost like wearing shorts in the winter. Not the best idea for a cold day. So make sure you get a hat and remember to wear it!
As a bonus, a hat can add some extra style to your look. I love this cozy pom pom knit hat from Amazon — it's only $12.99 and so cute!
Hand Warmers are Useful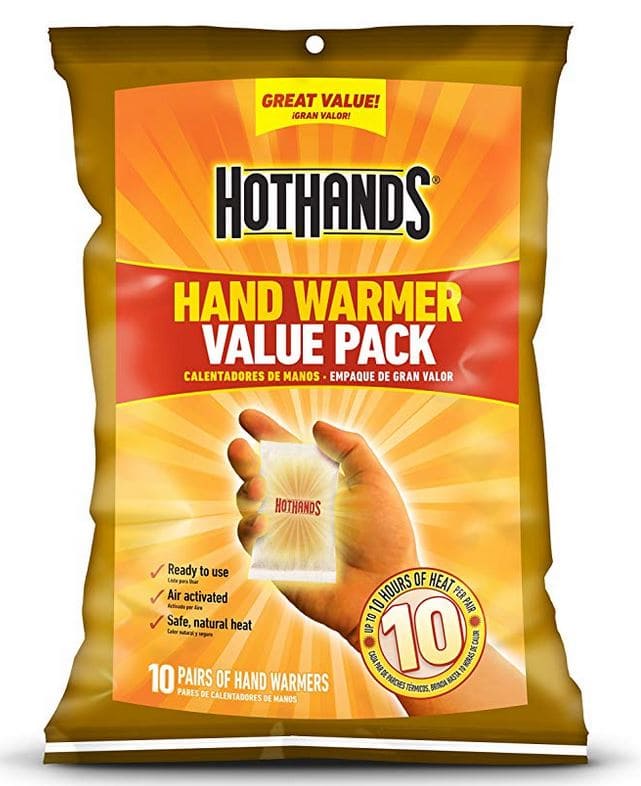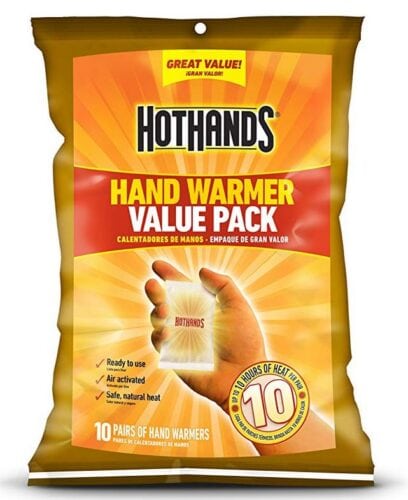 Hand warmers are little pouches that you shake to create a chemical reaction, producing heat. Keep these in your backpack, and if you do forget your gloves you can put a couple in your coat pockets. These are also great for when you're spending longer amounts of time outside.
Try Thermal Fleece Tights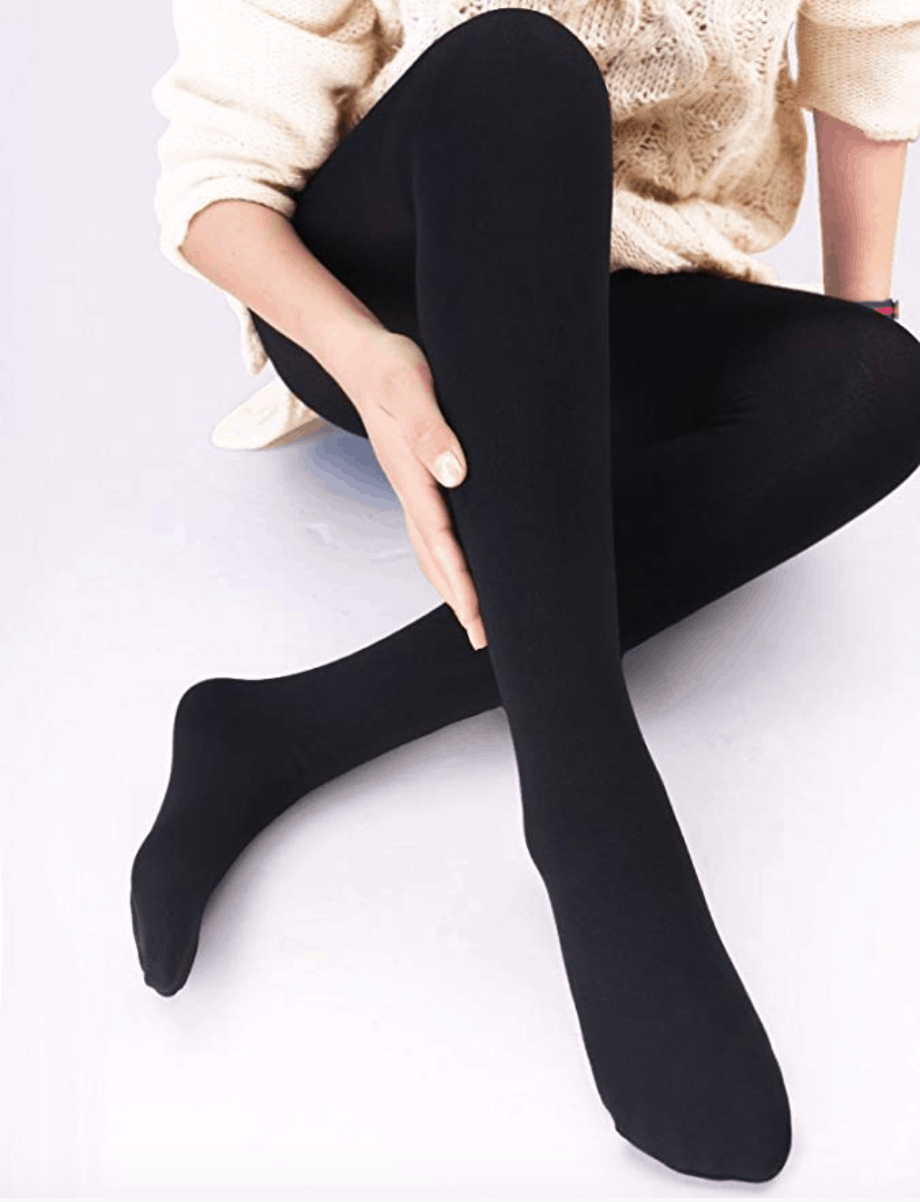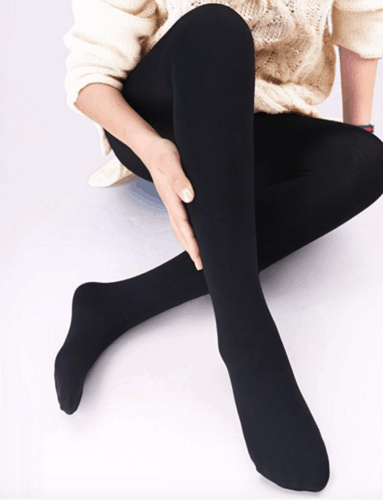 This is one of the secrets we talk about all the time in our posts on cold weather fashion. Thermal tights can be worn either with skirts (double them up if it's really cold where you live), or simply under your pants for an extra warm layer.
These Vero Monte fleece lined tights are extremely well reviewed on Amazon, and will keep you warm even if you wear them alone with a skirt or dress in freezing weather. Plus, you get two pairs in a pack, so they're a great deal!
Now, a Few General Tips for Surviving Snow in College
Here are some general tips for surviving the snow, particularly if it's your first snowy winter in college. Some of these may seem ultra-obvious if you have lived somewhere cold for years, but they weren't obvious to me at first! Learn from my mistakes, guys.
Be Aware of Ice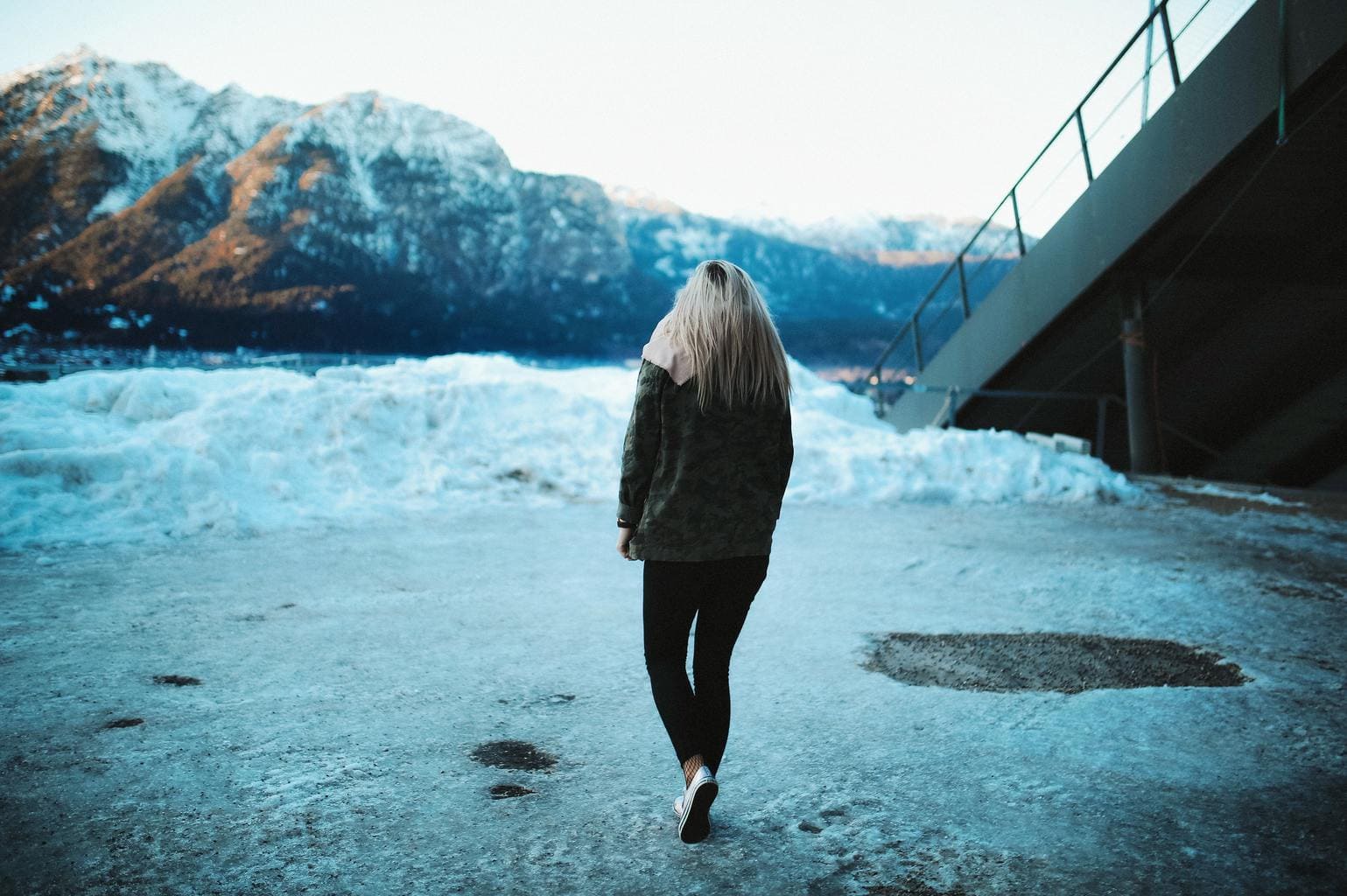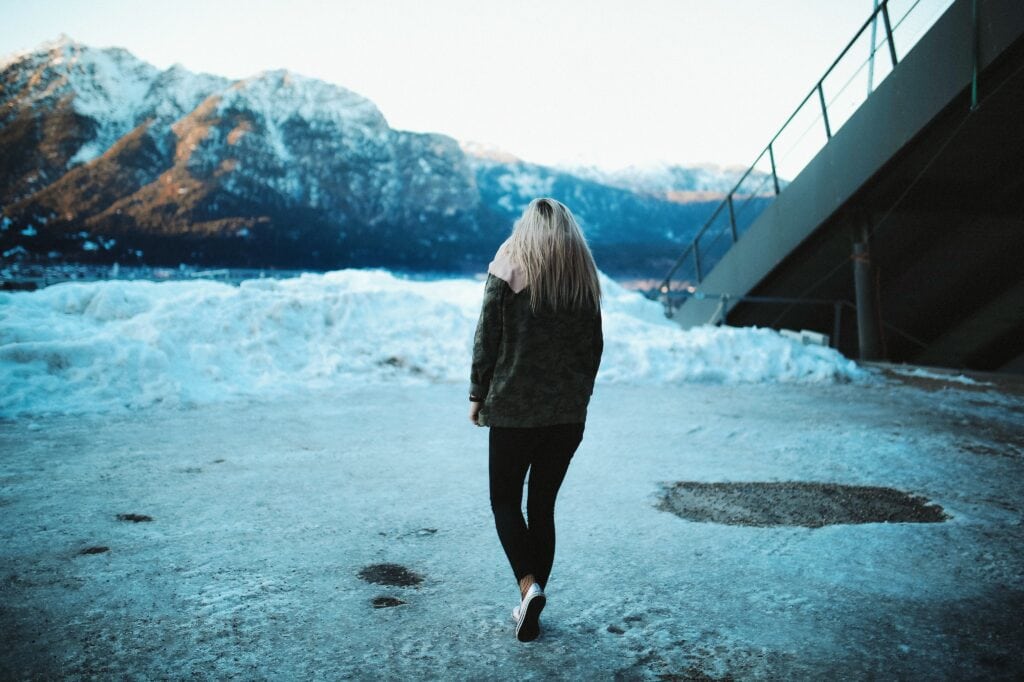 Other than wondering what to wear in snow, dealing with ice was the greatest challenge for me during my first winter with snow. When it snows and then re-freezes, the sidewalks are covered with slippery patches of ice. My college puts salt on its sidewalks to help melt the ice, but there are always some leftover patches to look out for. I definitely had some close calls with ice my freshman year.
Additionally, if you are planning on going somewhere in town, keep in mind that cities might not always do a great job at putting salt on every sidewalk. Sometimes, it's a better bet to walk through the snow than to use the sidewalks.
Plan Extra Time to Get to Class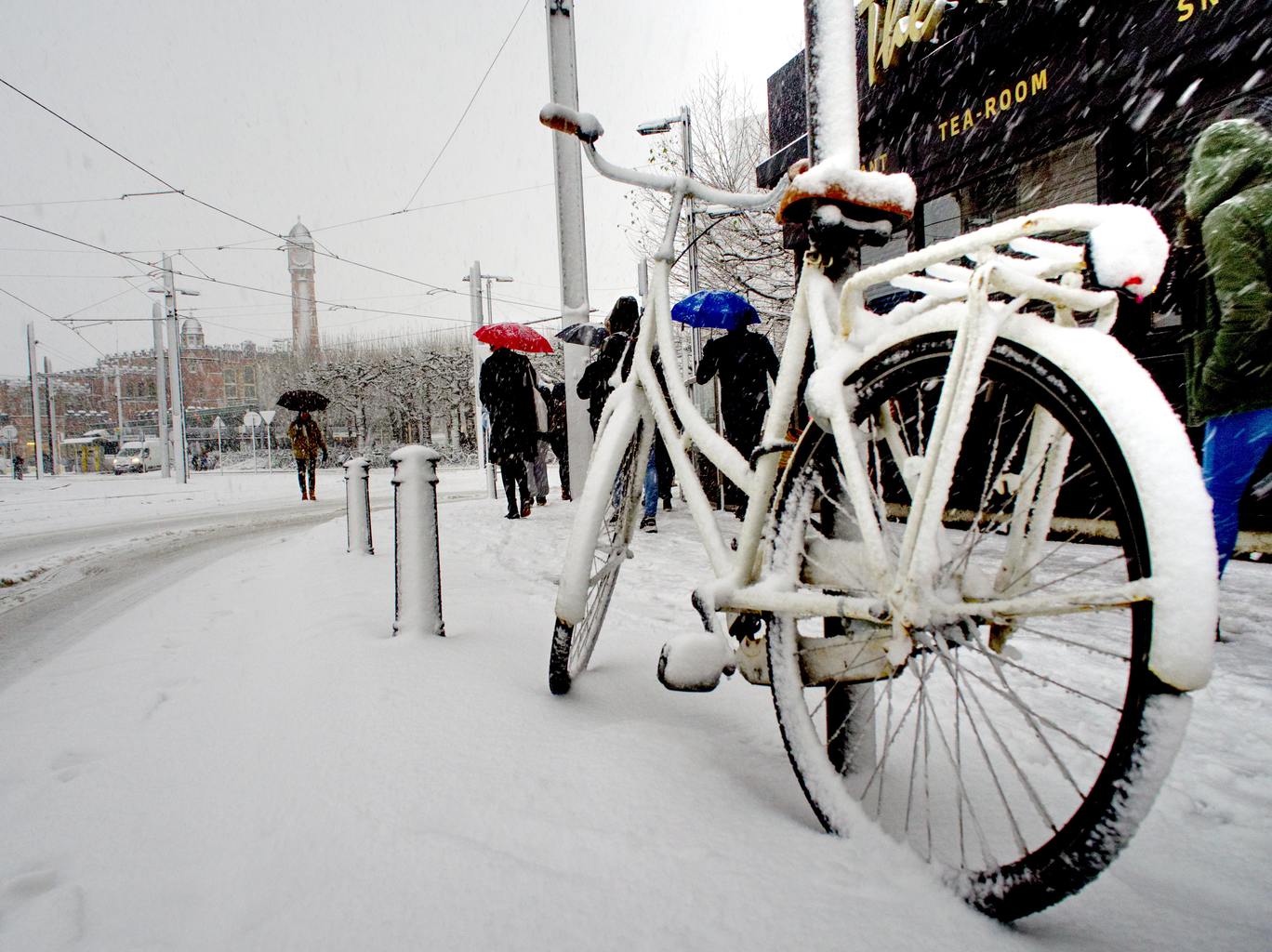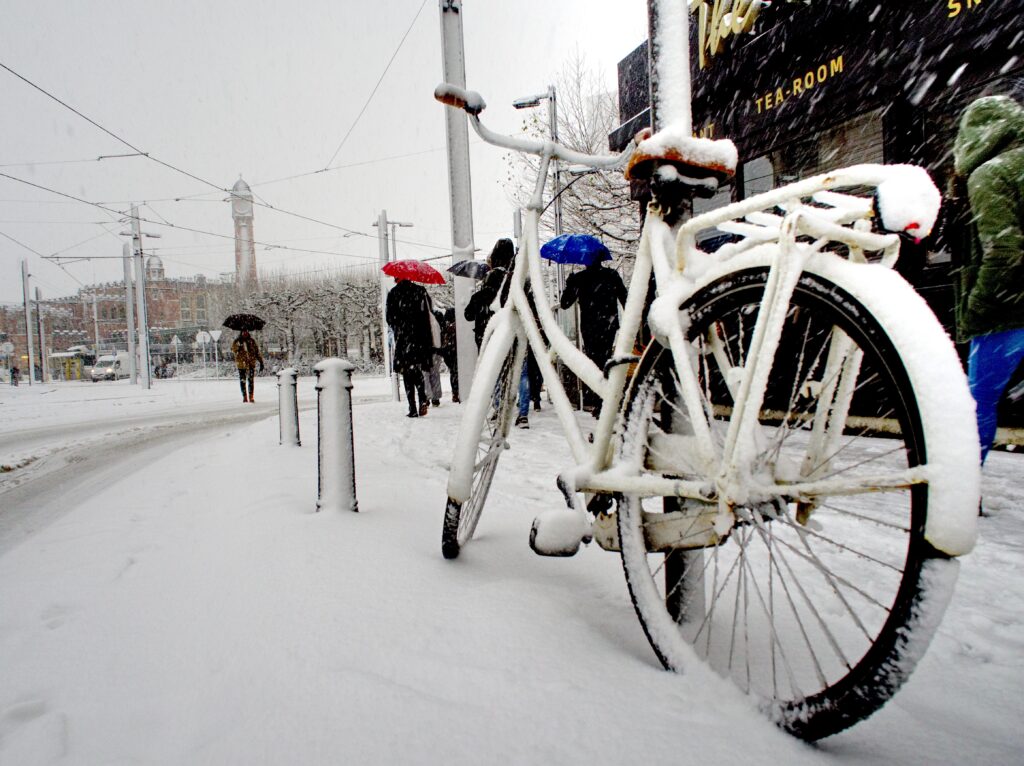 Because of the weather and the slippery sidewalks, you may have to walk a little slower or take a different route than usual. Be sure to plan to take a few more minutes then usual to get to class.
Make the Most of the Winter!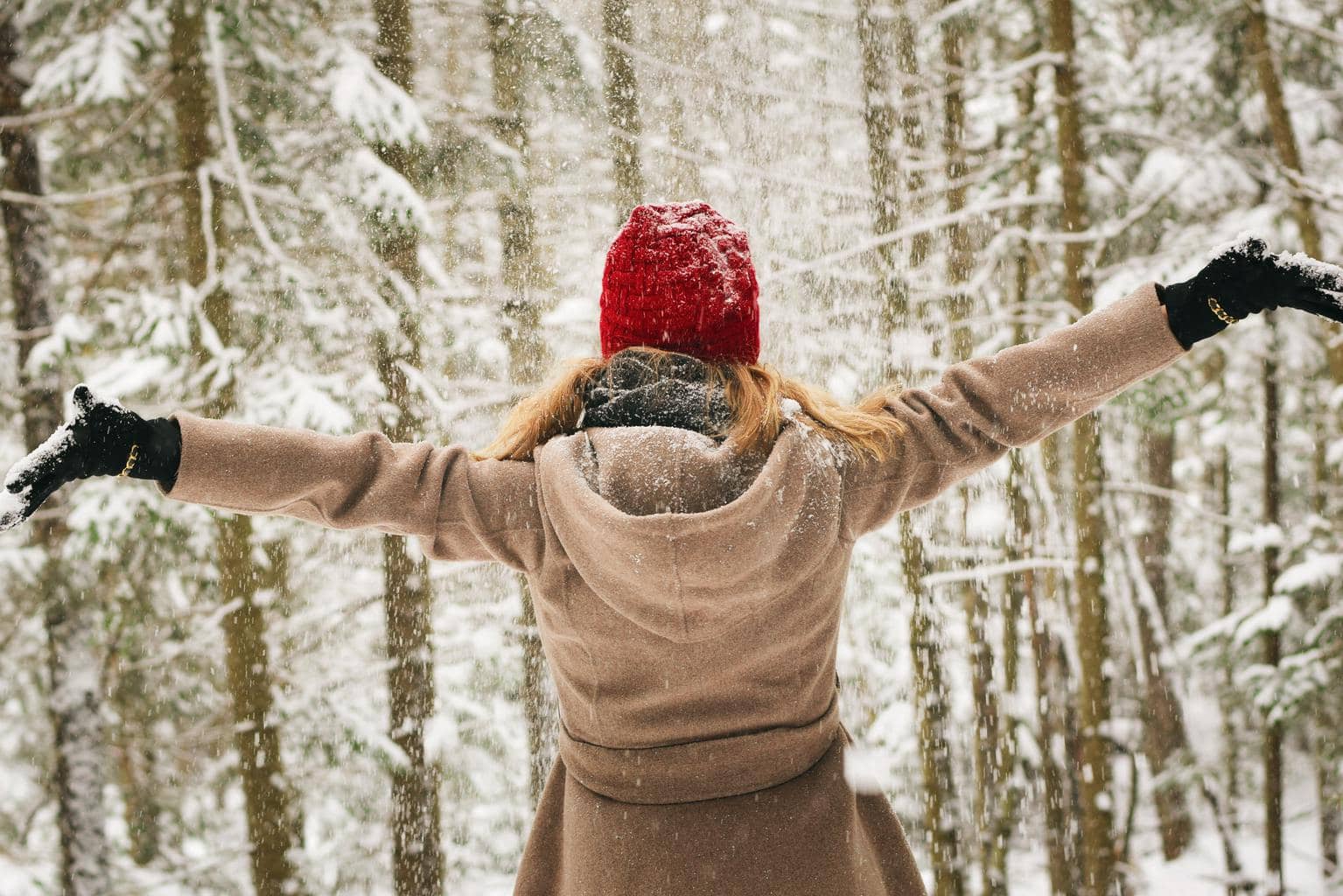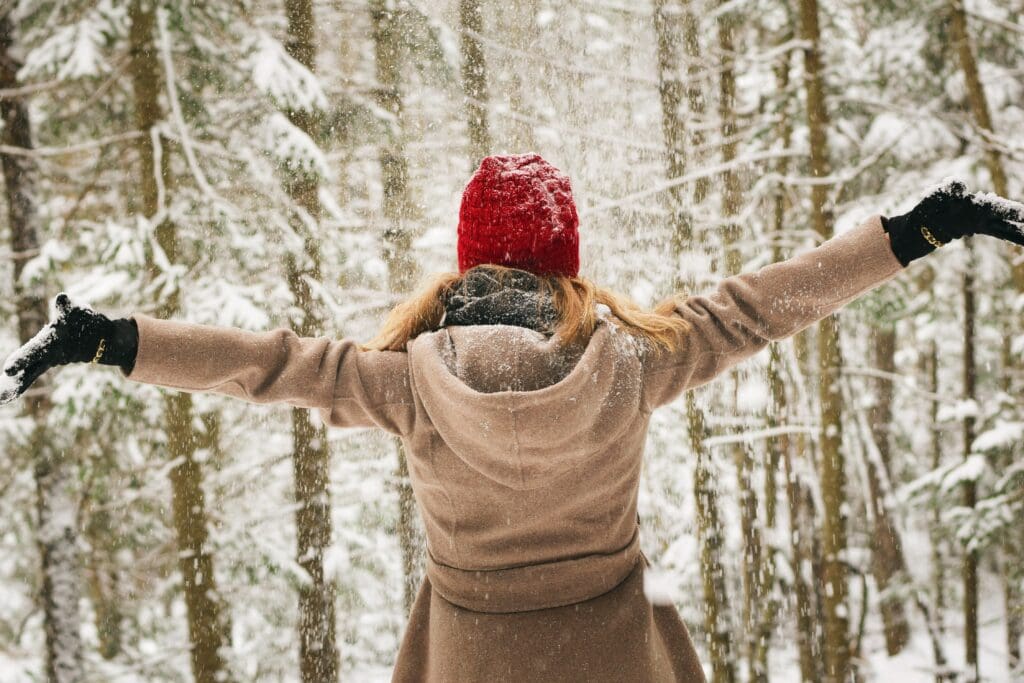 Don't just survive the winter; thrive in this new weather! There are so many fun activities that you can do in the snow. Sledding, building a snowman, ice skating, even photography or art. Plus, you finally get to wear all those sweaters that were too warm for the weather back home!
Does it snow at your school? What did you think of my guide to what to wear in snow?
What are your favorite tips for cold winters? Let us know in the comments!