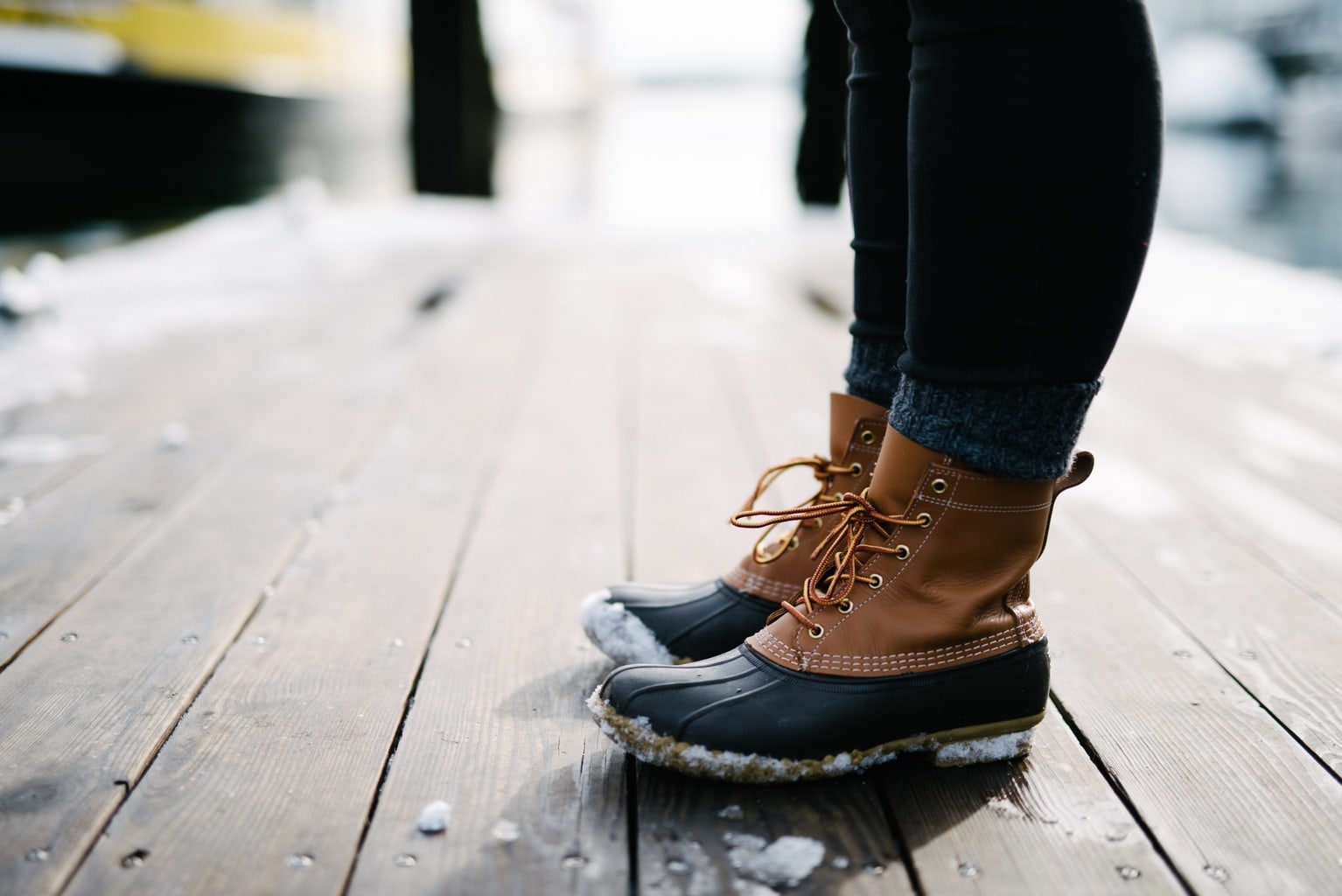 It's always hard to stay fashionable in extreme weather, especially when you're experiencing colder-than-average temperatures.
Whether you're used to subzero temps or get caught off guard by anything below freezing, it never hurts to have a little outfit inspiration for those extra cold days (if they're not here for you yet, they will be soon), so we've put together four cold-weather outfits to help you out.
Before we get to the outfits, though, here are some tips for dressing warmly when it's freezing cold outside:
Related reading: 30 Cute, Cozy Outfits You Must Try This Winter
Tips for Staying Warm
As you probably know, layering is essential for staying warm. For example, on top, it's easy to pile on a cami or tank, a tee, a long-sleeved sweater or shirt, and a coat. On the bottom, layer thick tights or leggings (you can even double up!) under your pants or jeans. These are our favorite fleece-lined tights, which you'll see throughout the post.
Always keep your hands and feet covered. This means wearing insulated shoes or winter boots, or putting on multiple pairs of socks (wool is best). And don't forget warm gloves or mittens!
Go for lots of wintry accessories. Scarves, hats, knit headbands, earmuffs – whatever you prefer.
When shopping for winter clothes, look for warmer fabrics like wool, fleece, cashmere, flannel, and down.
Lastly, remember that safety is always more important than fashion. While it is possible to be chic and warm, very low temperatures can be a health hazard, so it's better to sacrifice your fashion sense temporarily than risk a trip to the hospital.
Outfits for Below-Freezing Temperatures
Freezing Cold Weather Outfit #1
This first look makes use of some classic college girl staples.
Start with a pair of fleece tights and a cozy thermal long-sleeve (you could even put another thermal tee or tank underneath), then layer on some fleece lined leather leggings and a wool shacket. Go for a classic wool coat and a pair of practical winter boots to keep out the cold.
Lastly, accessorize with a scarf, warm gloves, and a knit headband.
Related reading: Snow Outfits for Women: What to Wear When It's Freezing Outside
Freezing Cold Weather Outfit #2
For this next casual look, we're starting with a striped turtleneck (turtlenecks are on trend, so don't be afraid to rock one!). For extra warmth, you could also layer a tee or tank underneath.
On the bottom, layer a pair of warm tights under some high waisted mom jeans.
A quilted coat is a warm and stylish choice, especially paired with some faux fur-lined booties (just make sure they have some tread on the bottom if it's snowy or icy outside!).
Chenile socks, knit gloves, and a cozy hat will polish things off and keep you extra toasty.
Freezing Cold Weather Outfit #3
If you're more of a dress-and-skirt girl, here's a cold-weather look for you.
You'll want to keep your legs covered, so try doubling up on leggings or tights. Layer a thermal tee under your dress for extra warmth.
On your feet, go for some fun wool socks and a pair of sleek chelsea boots.
For your outer layer, a long wool pea coat is a stylish choice. Then polish off the ensemble with a pretty scarf, mittens, and pom pom hat.
Freezing Cold Weather Outfit #4
This last look has a pop of color, the perfect way to spice up a basic winter outfit.
Just like before, layer a pair of warm tights under some cozy jeans. On top, try a chunky black sweater for a chic look. Then add brown winter snow boots for contrast.
And lastly, go for a cool-girl vibe with a quilted, oversized black parka, a plaid scarf, and a bright red pom pom beanie.
Thoughts?
Are you experiencing colder-than-average temps right now? Which outfit is your favorite? Do you have any tips for dressing warmly? Let us know in the comments!
For more cute outfits for cold weather ideas like this, you might want to check out our related posts below –
Editor's note: This post was originally published in 2014; it was completely updated and revamped in 2021 with new outfit sets and information.