Scrolling through my Instagram, I see two things constantly making an appearance: puffer jackets and platform shoes.
After seeing them everywhere, I'm dying to snag these items for myself. So, naturally, I'm blogging about it. Below, I'll share the jacket and pair of shoes I'm coveting most, and I'll show you exactly how I'd style them.
Let's Start with the Puffer Jacket
Walking through my campus, I see these jackets left and right. Unless you live somewhere very warm, these are probably everywhere at your school too. They are, without a doubt, the most stylish way to get through the coldest months of winter.
Not only are puffer jackets warm, but they can actually be the absolute best statement pieces, if you buy the right one. These jackets come in so many different colors and textures that you have a ton of options if you want to find a fashion-forward one.
Styles I love include black, hot pink, corduroy, metallic, animal print, red and even a nice fuzzy material:
Since I go to college where the weather is freezing in the winter, I always struggle with the idea that my large winter coat is going to cover my outfit. What's the point of wearing a cute outfit if no one is going to be able to see it? So a puffer coat that's not too long is a must for me.
Here's How I Would Style a Puffer Jacket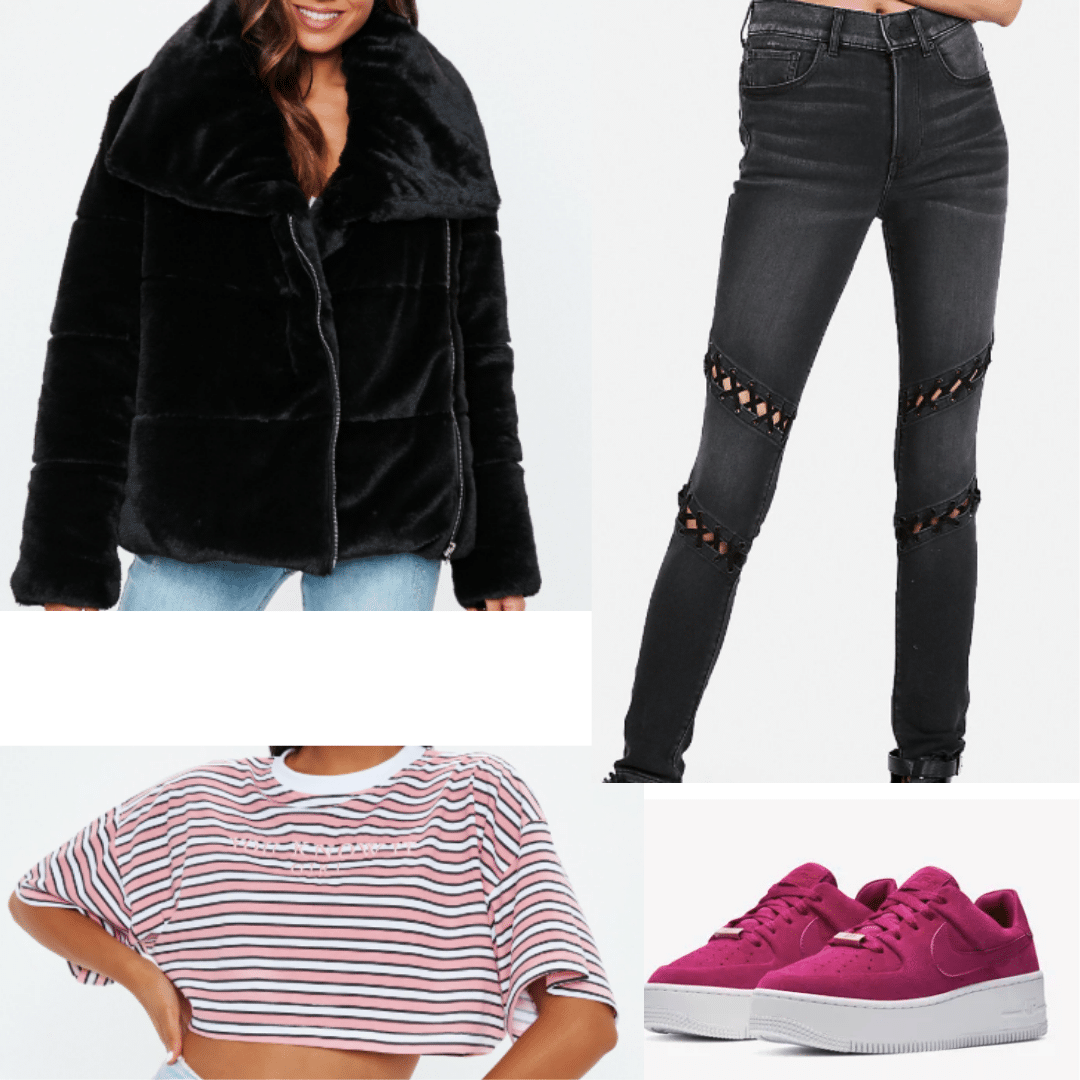 Products: Puffer Jacket – Missguided, Black Jeans – Express, Crop Top – Missguided, Platform Shoes – Nike
I'm obsessed with this furry puffer jacket from Missguided — it's so versatile and looks crazy warm! To style it, I would start with my favorite pair of high waisted jeans, here I chose black. Then I'd add a fun crop top. Even a tucked in t-shirt, a body suit or turtleneck would work. Finally, I'd add the second thing on my wishlist: Platform shoes.
Nike just released a huge style of platform sneakers that are to die for. They pay tribute to the classic Air Force 1's, but the platform adds some sass and style. Which brings me to my second look…
Next on My Wishlist: Platform Shoes
Platform shoes are everywhere right now, and the styles vary from boots, to heels, and even to sneakers.
Similar Version of the Sneakers: Public Desire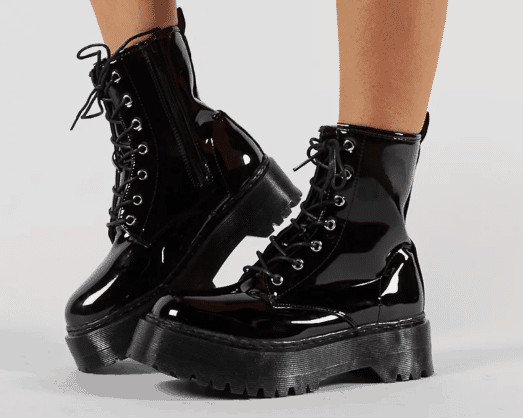 Boots: Public Desire
One of the main reasons I love platform boots or sneakers is that they give you the height like a stiletto would, but without the pain that comes with wearing high heels. I want to wear these as much as possible, so that means they need to be comfortable.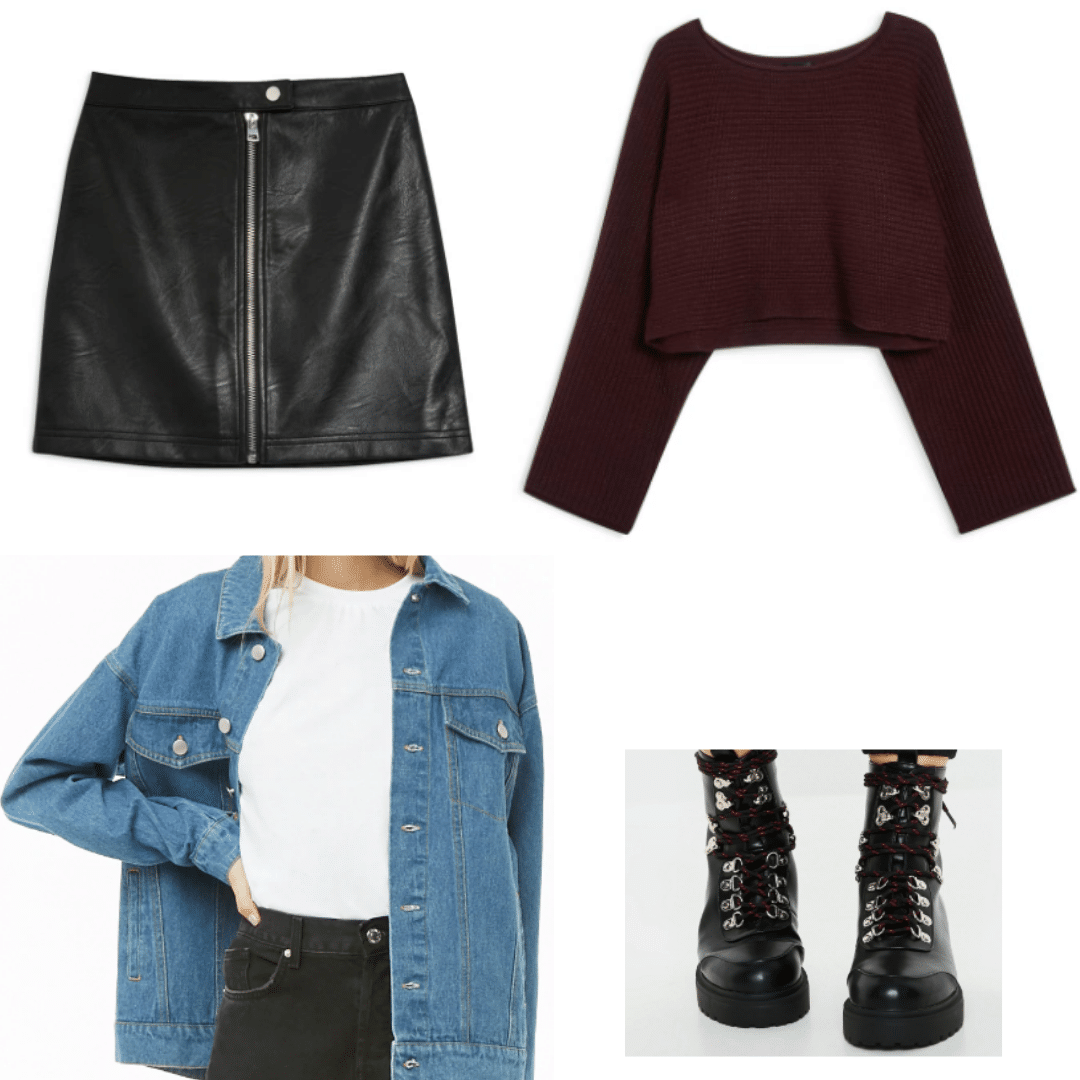 Products: Black Skirt – Nordstrom, Sweater – Topshop, Jean Jacket – Forever 21, Platform Boots – Missguided
There are zillions of ways to style platform shoes, no matter what your aesthetic is. Just another reason to love them! On my wishlist, I have these super cute platform boots, also from Missguided. They're unique yet versatile, and I obviously need them in my closet. If I were styling them, I'd go with a skirt and a cropped sweater. Easy, cute, and a great outfit for right now (with tights) or springtime (without).
What's on your wishlist?
What do you think? Would you rock a puffer jacket or platform shoes? What do you think about the pieces I chose? Let me know by leaving a comment.