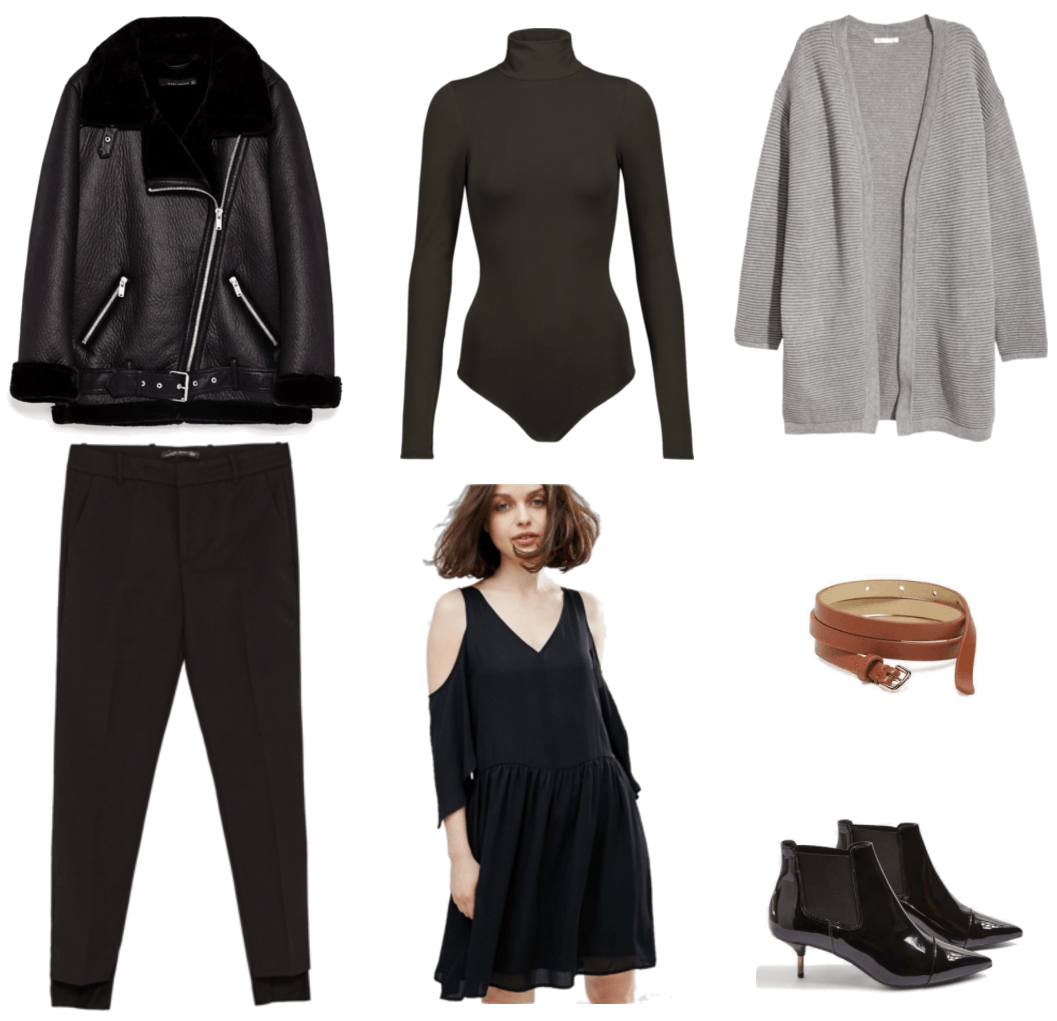 Welcome to CF's latest column, Turn One Outfit Into Four! Every month, I'll show you how to create four different outfits using the clothing from one original look.
Inspired by this article, this column will help you make the most of the clothes you already own, proving that you don't necessarily have to buy new things to look amazing!
You're getting ready in the morning, and, as you stare into the depths of your closet, that familiar, uncomfortable feeling hits you: You have nothing to wear.
Now, you could just give up and resolve to go shopping this weekend for yet another thing you don't need — or, you could just shop your closet and get a little creative with layering for a cool, fashion-forward look that no one else on campus will be wearing.
Personally, I prefer the latter option, which is why, in this month's edition of Turn One Outfit Into Four, I'm going to show you how to creatively wear versatile, neutral pieces that you probably have sitting in your closet already!
(Note: These are only a few looks that you could create using the pieces I've provided; feel free to create your own combinations as well!)
Let's get started, shall we?
Outfit #1: Business-Casual Cool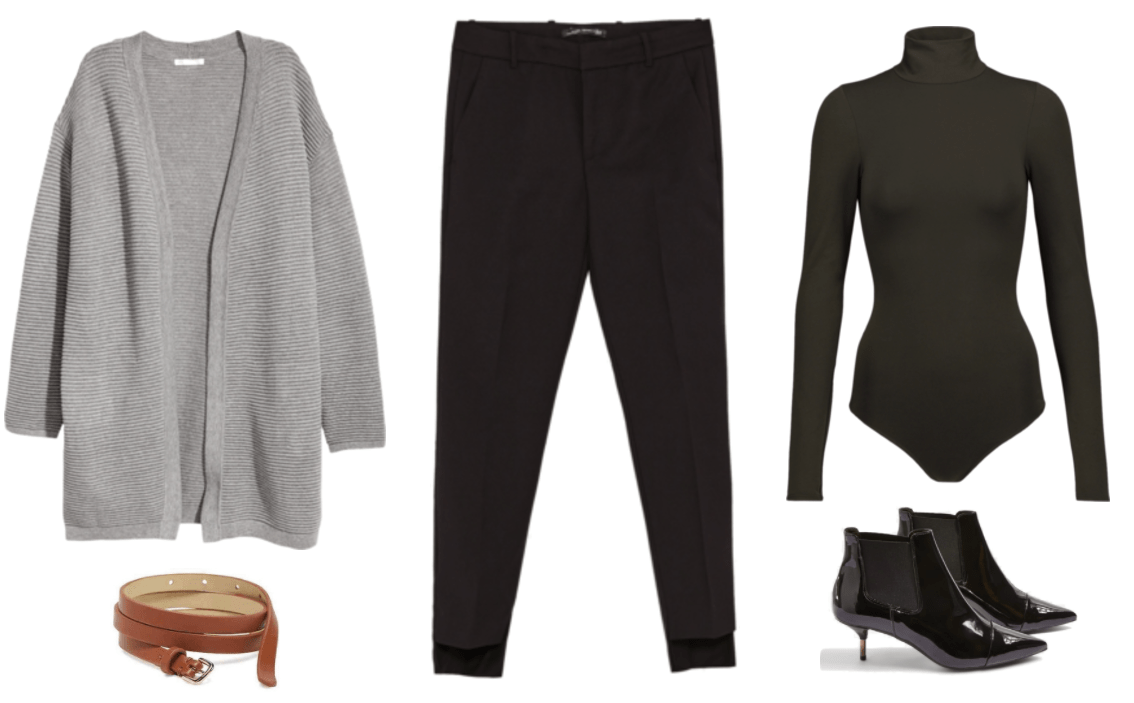 Whether you have an internship or a full-time job, this business-casual outfit is the perfect way to look workplace-appropriate without sacrificing style.
Begin by putting on a sleek black turtleneck bodysuit. Next, add a pair of slim-fitting black trousers; I love the step-hem detail on these ones from Zara!
To break up the darkness of the outfit, add a gray open-front cardigan, and put a cognac-brown belt over it at waist level to give the look some shape.
Lastly, add a super-stylish pair of patent leather ankle boots with a cute kitten heel.
Outfit #2: Sleek Date Night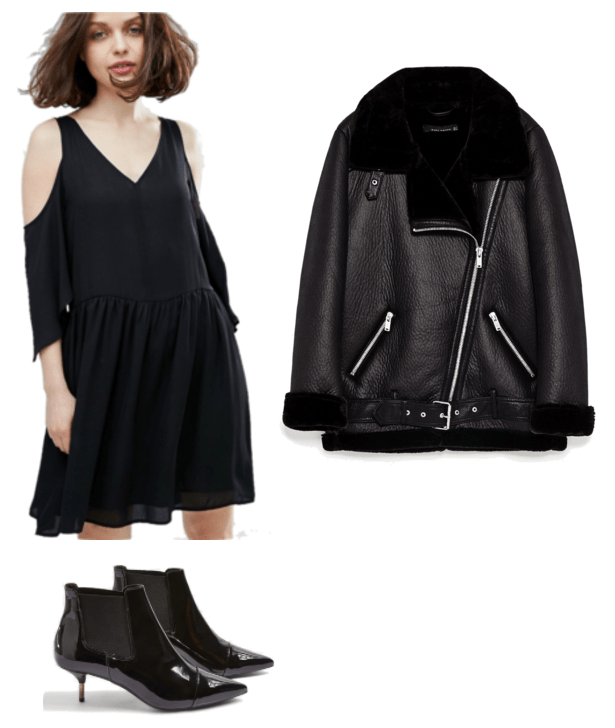 This outfit is the most pared-down of the four, but that doesn't make it any less stylish! Not to mention that its simplicity and ease of wear makes the ages-old How do I look cute on a date without trying too hard? question disappear!
To get this simple and chic date night look, just throw on a black cold-shoulder dress. (If it's too cold — ha — for exposed shoulders, you can always add the bodysuit underneath to keep you warm!)
Next, put on a black (faux) leather motorcycle jacket. I chose this one because, although it is a bit pricey, its classic silhouette makes it a piece that you'll reach for time and time again once fall weather hits.
Finally, add the ankle boots, whose dainty fit will streamline the look and balance out the looser silhouette of both the dress and the jacket.
Outfit #3: Wear-Everywhere Black
Wearing head-to-toe black is almost always a good idea, but people often dismiss all black outfits as boring or dull. Here at CF, we firmly believe that all-black outfits are awesome and this look is a prime example.
First, layer the turtleneck bodysuit with the step-hem trousers like you did for Outfit #1.
Next, throw the cold-shoulder dress over the turtleneck and trousers. This not only creates an interesting silhouette; it also helps you to extend the life of all of those trendy shoulder-baring dresses you bought for the summer!
I realize that the idea of wearing dresses over pants might cause some people to cringe, as it may bring back memories of '90s/early-2000s wardrobe choices. However, the dress over pants look can be super fashion-forward, promise!
These pants are modern-looking and feature a slim fit, and the dress has a more floaty silhouette — therefore, the proportions balance each other out. Moreover, the all-black color scheme adds an element of sophistication and streamlines the look so that everything looks deliberate, not sloppy.
To finish off the look, add the black motorcycle jacket and the kitten-heel ankle boots.
Outfit #4: Wear All The Things!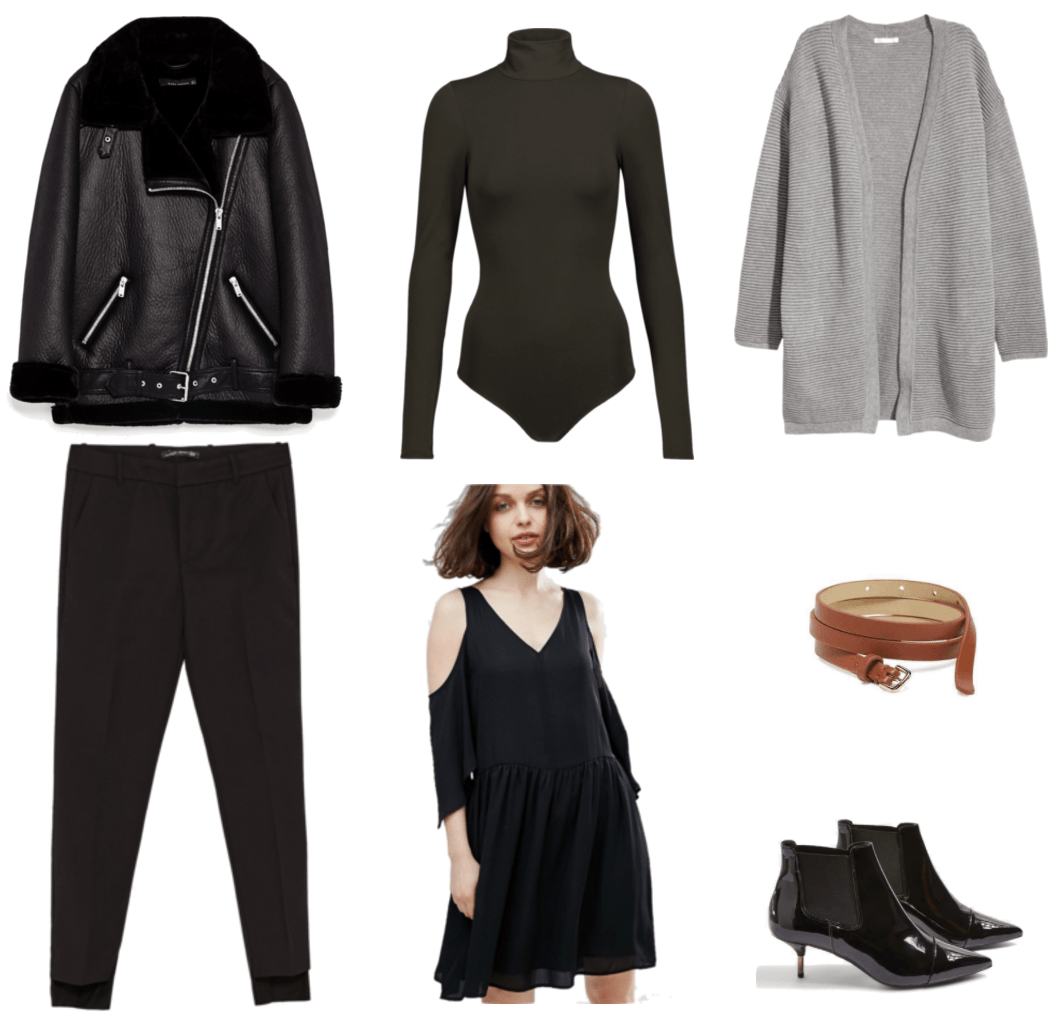 Products: Jacket – Zara, Trousers – Zara, Bodysuit – THE OUTNET, Dress – ASOS, Cardigan – H&M, Belt – Old Navy, Ankle Boots – Topshop
This look is comprised of all of the featured pieces worn together. And, while it may seem intimidating to wear this many pieces of clothing on your body at once, rest assured that it is not nearly as difficult as you might think!
Personally, I'd wear this outfit to go shopping on a chilly weekend, but the possibilities are endless!
To get this look, begin by pairing the black turtleneck bodysuit with the step-hem trousers. Next, layer the cold-shoulder dress on top like you did for Outfit #3.
Add the open-front cardigan and cinch everything at the waist with the cognac-brown belt like you did for Outfit #1. For extra warmth, don the black motorcycle jacket.
To round out the look, put on the kitten-heel ankle boots, and you're all set to go! Now, that wasn't so hard, was it?!
And there you have it; four streamlined, put-together looks, all made from one outfit's worth of pieces!
Be sure to stay tuned for next month's installment of Turn One Outfit Into Four!

What do you think?
Have you ever created multiple outfits from one? How did it turn out? Which of these looks is your favorite?
Let me know in the comments!