Hello ladies! How are you all doing? Can you believe that the Spring semester is already upon us? Classes at UPenn start tomorrow and I am beyond excited to see my friends and start my new courses! What are you most excited about for the new semester?
By now you know that I love preppy style. So for my latest preppy themed post, I'll be sharing 3 fabulous preppy outfits that you can wear for the new semester.
Whether you're going to class, out to lunch with friends, or on a date, I've got you covered with school outfits that work for every occasion. I know how busy the school year can get so leave picking out the perfect preppy outfits to me!
Red White and Preppy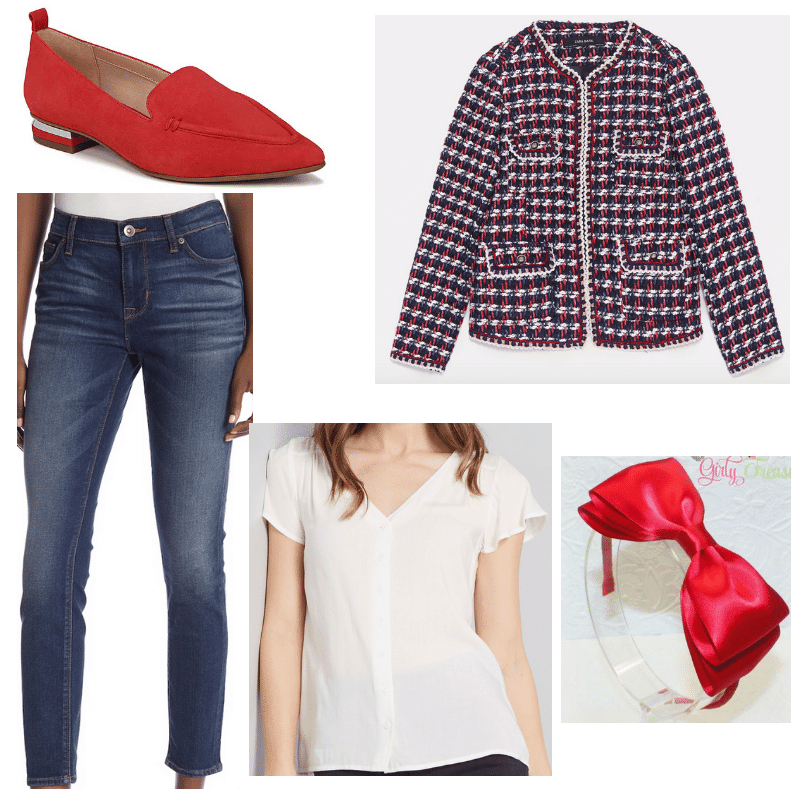 Products: Blazer – Zara, Headband – Girly Treasures (Etsy), Jeans – Hudson Jeans (Nordstrom Rack), Loafers – Franco Sarto (DSW), Blouse – Modcloth
This look is a preppy girl's dream! It's perfect for going to class or grabbing coffee with friends. It's casual and comfortable, but also very elegant. You take jeans and a white blouse and dress them up with amazing pieces such as loafers and a great blazer.
My favorite piece in this outfit is definitely the blazer. I LOVE tweed. This piece is a definite nod to the classic Chanel looks and is timeless. It dresses up any outfit and keeps you warm during the winter and spring days. It's a definite must have in your closet!
Pleated Perfection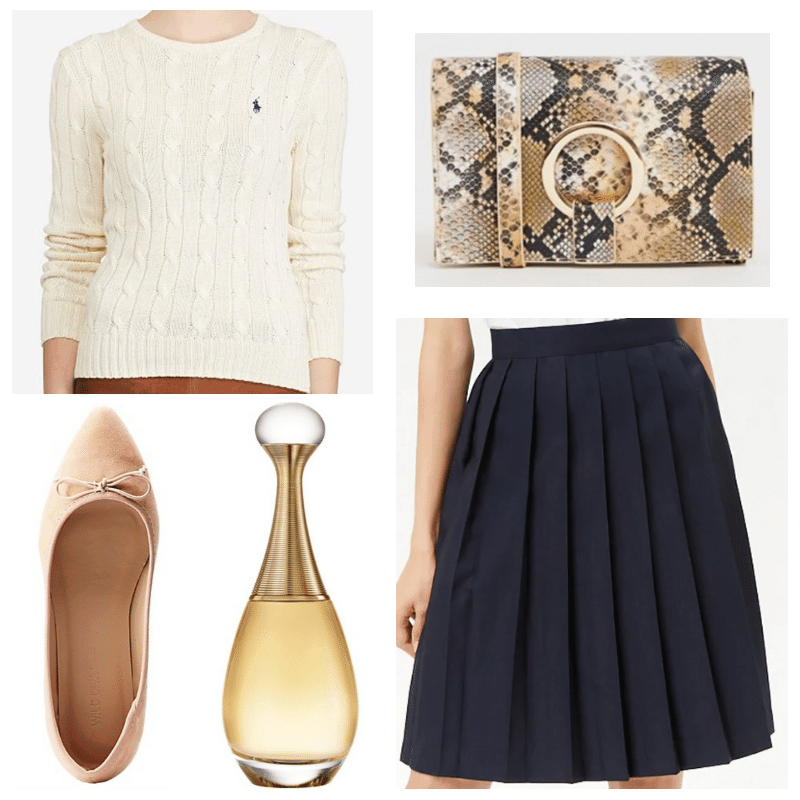 Products: Bag – Glamorous (ASOS), Sweater – Ralph Lauren (Macy's), Perfume – Dior (Sephora), Flats – Charlotte Russe, Skirt – Forever 21
This outfit is simple yet classic. You could wear this to class, to brunch with friends, or for an afternoon outing. Pleated skirts are a preppy classic, as are cable knit sweaters and ballet flats.
As I've said in past posts, preppy girls aren't afraid of taking risks with fun prints or unconventional designs. The snake print clutch is the perfect example of how you can take a classic outfit and have fun with it!
Taupe Floral Fun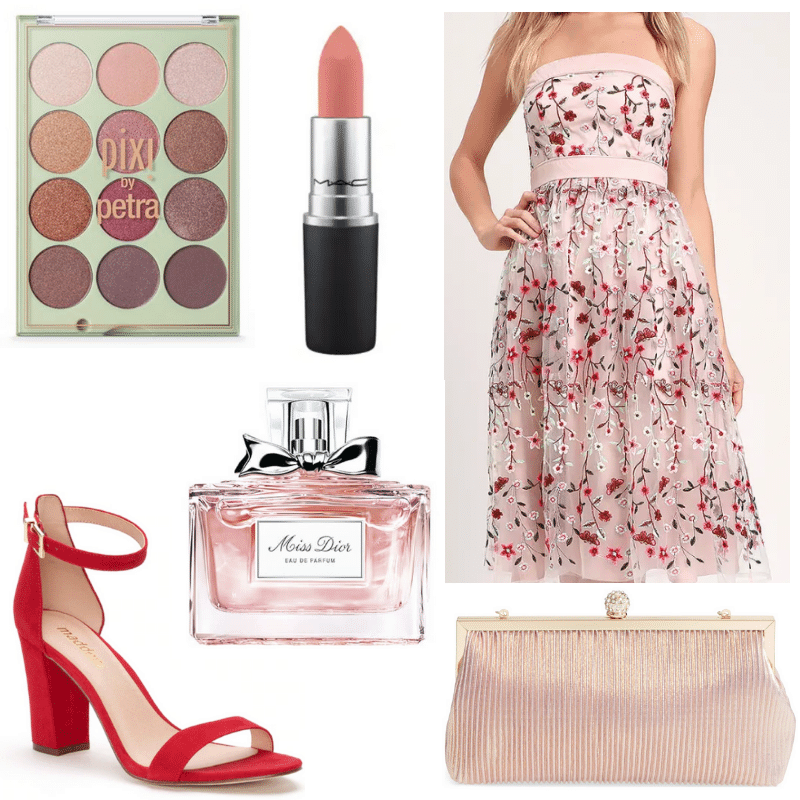 Products: Clutch – Nina Aneka (Nordstrom), Eyeshadow – Pixi, Heels – Madden (Kohl's), Lipstick – MAC,  Dress – Lulu's, Perfume – Dior (Sephora)
This is the perfect dress for an elegant night out or maybe a date with that special someone! I had Valentine's Day in mind when I picked this outfit. Can you believe it's now less than one month away?
Preppy style goes well with floral designs and prints. The strapless dress is perfect and shows that you can pull off florals in the winter and cold weather.
Finish this look off with a nude smokey eye. I love the Pixi by Petra makeup collection. They sell it online and also at target so if you haven't checked it out yet be sure to take a look. It's amazing quality and super affordable!
What do you think of the Preppy Style Series?
Our preppy style series is 100% for you, so tell us: what would you like to read about in future articles? What are your favorite back to school outfits? How do you feel about preppy style? Start the conversation below. We love hearing from our readers!