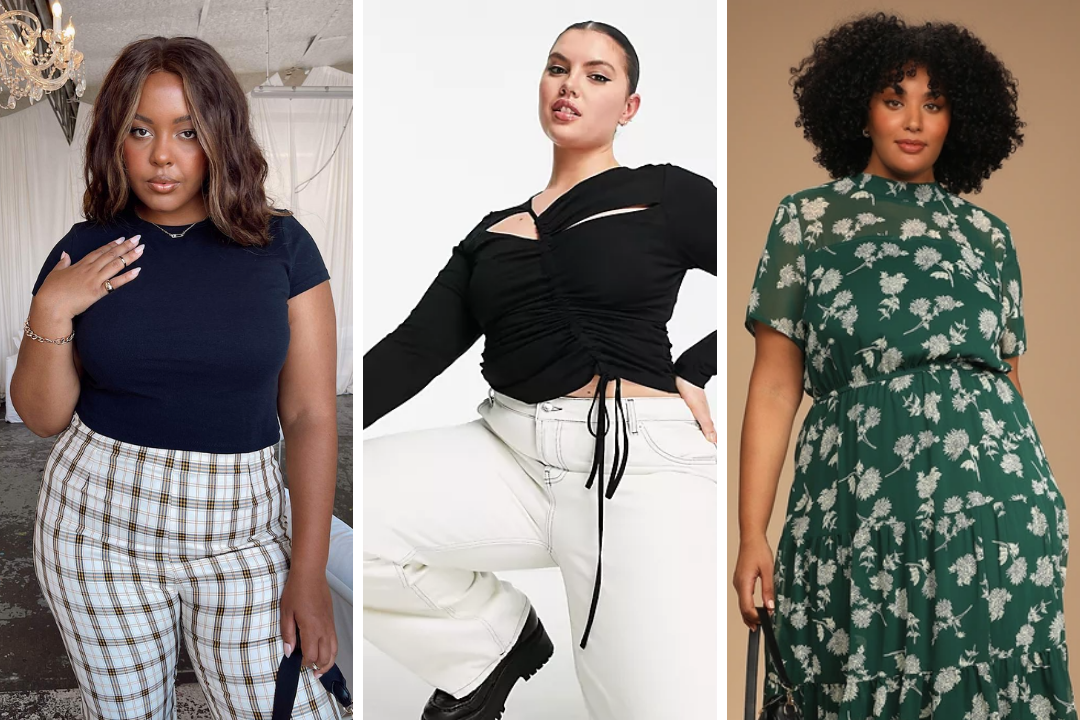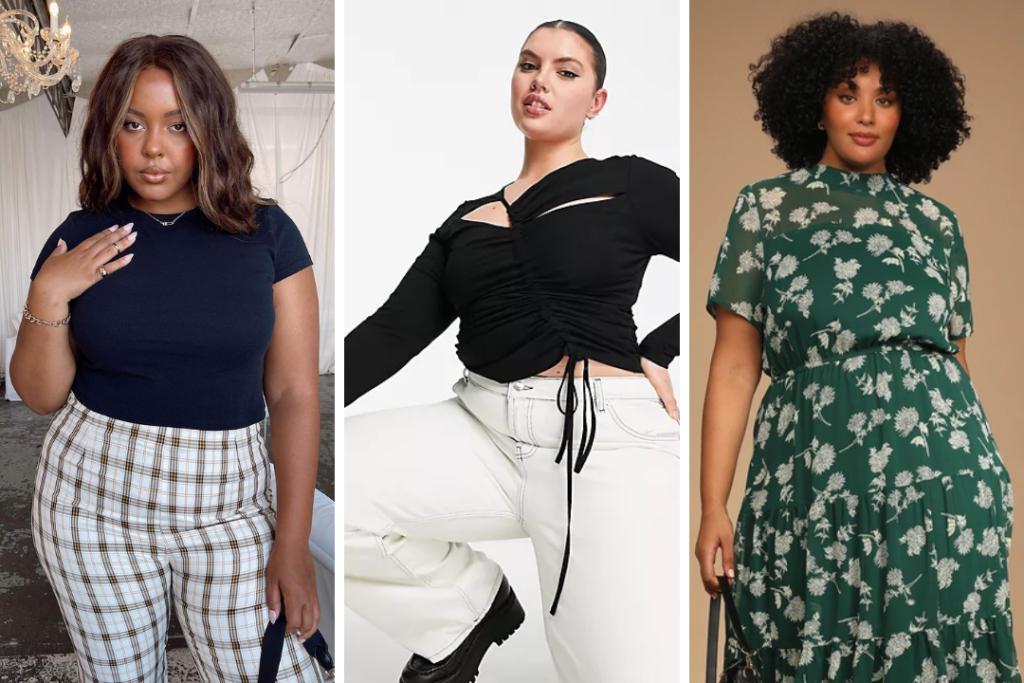 With the spring season here, the weather is getting warmer, and it makes me want to start dressing up more. No longer bundled up in layers, it feels like a fresh start. But with the new season can come fashion paralysis, when you don't know what to wear and need some fresh inspo. Embrace your unique beauty with midsize fashion that celebrates everybody.
To help you out, I have 15 midsize outfit ideas that are perfect for this season.
I wanted to focus on midsize outfits in particular because I don't see midsize fashion content on blogs very often, and that's a shame. Not familiar with the term? Below, I'll explain the concept of "midsize" and share some outfit ideas you'll love.
Related reading: Casual College Outfits: 10 Laid-Back Looks Perfect for Campus
What is Midsize?
First, a little background on "midsize" and what it means.
The term "midsize" was first used on social media to describe women who don't fit into straight sizes but are too small for most plus-size sections. Though there is some variation, midsize women fall generally between the sizes of 10-16.
It can be really challenging to find midsize clothing as some stores lump sizes 10-16 into the plus-size range, and others try to accommodate those sizes by "grading," without taking into account the nuances of fitting larger bodies. (More on the concept of size grading here.) And some stores simply don't carry more than a size 10 or 12.
All that being said, midsize dressing is 100x more challenging than it should be.
Today we're here to help you out, though, by doing the shopping for you. Here 15 cute midsize outfits for women to rock this year:
Cute Midsize Fashion Outfits Ideas
1. Cream Puff Sleeve Midi Dress & Brown Sandals
A cream midi dress is a great staple that's perfect for warmer weather. The flowy dress above would be perfect for a picnic in the park with friends on a warm day.
You can style the dress with brown sandals, as seen above, but even a pair of white sneakers would work if you want more comfort and a casual vibe3. Throw on a lovely necklace and bracelet, and you'll be looking great.
2. Navy Polka Dot Mini Dress & White Strap Heels
Want an outfit for going out on a date or to dinner? Then, try this polka dot mini dress. It is in a navy color, good for a nighttime look, and has super cute ruffle detailing on the sleeves.
Those white heels seen above are incredibly cute, but you could also wear wedges as another shoe option if you want something easier to walk in. Or, to dress the look down, add a denim jacket and sneakers to give more casual vibes.
3. Black Cut Out Ruched Top, Denim Jeans & Black Boots
This casual yet edgy look would be amazing for a day of thrifting or shopping at boutiques with friends.
The top is cut out and ruched, giving it some cool interest. Thanks to the black color, it looks edgy, especially when paired with black boots. If you want to make even more of a statement, throw on some cool earrings to accessorize.
4. Puff Sleeve Floral Babydoll Top & Light Wash Jeans
If you have an event like a family dinner, brunch, or outdoor bbq coming up, you'll want to be more dressed down, but still stylish.
This floral top would be nice for a late spring day because it's nice and neutral, plus florals are always associated with springtime. Throw on some light-wash jeans and some trendy, chunky sandals. Then enjoy your day, wherever that takes you!
5. Sage Green Wrap Romper & White Sneakers
I love rompers but it can definitely be hard to find good ones that fit midsize women. However, this sage green wrap romper is a winner! Rock it and you will look cute no matter the activity.
In particular, this outfit would look good for a picnic, brunch, or even a lunch date. Slip into some white sneakers and you will be good to go.
6. Black Tee, Plaid Pants & Black Shoulder Bag
I love the preppy, slightly '90s feel of some plaid pants, and these ones are gorgeous thanks to their minimal pattern and neutral colors. The midsize outfit above would be great for a shopping trip, running errands, or even a coffee date.
Here, the pants are dressed down with a black t-shirt bodysuit, but you could also dress them up with a black crop top. Wear some sneakers or chunky platforms, grab your black shoulder bag, and head out with this simple outfit.
7. Yellow Jacket & Mini Skirt, Black Top & Black Strap Heels
When I saw this outfit, I immediately fell in love with the bold color! It's so eye-catching and daring, and very in style this season. The best part is that these separates can be mixed and matched to work with other items in your wardrobe.
This outfit would work for a date night or girls' night where you want to make a statement while still staying comfortable. You can throw on a black tee and black heels or even sneakers or sandals for a casual look.
8. Orange Graphic T-Shirt & Black Bike Shorts
On a warmer day, this casual and comfortable outfit would be perfect for running errands or shopping with friends.
An orange graphic t-shirt with black bike shorts is a laid-back casual look that's still super cute. Throw on some colorful high-top sneakers and you'll be comfortable on the go.
9. Green Collarless Jumpsuit & Tan Sandals
Jumpsuits are so underrated — they're a whole outfit in one simple piece, which makes them perfect for days when you want to look cute with minimal effort.
I love the muted green color on this classic jumpsuit. Pair it with some tan sandals, and this look would be great for an outdoor function or heading to the park.
RELATED POST: The Best Dressy Jumpsuits for Every Season
10. Dark Green Floral Midi Dress, Black Bag & Black Boots
This dark green floral midi dress is lovely and would be a statement to wear to a spring or summer wedding. Just swap out the black boots for nude or white strappy heels and grab a cute clutch for a feminine look this season.
11. Puff Sleeve Gingham Mini Dress & Gladiator Sandals
Everyone needs some good simple sundresses in their rotation during the warmer months. Bonus points if they're as cute as this one! This gingham print dress is an excellent choice for a picnic or a spring date.
I love these strappy lace-up sandals, but if you wanted to switch up this midsize outfit, you could add white sneakers or chunky dad sandals to change up the style. You could layer your favorite oversized jacket over top if it gets chilly.
12. Patterned Wrap Dress, Cream Tote Bag & Beige Heels
Similar to our top in outfit #4, here we have a patterned wrap dress that's again nice and neutral to go with everything.
Wear the dress to work with simple pumps and a cream tote. Or wear it to an outdoor wedding with low heels like the ones above. And if you want to try it as a date outfit, rock strappy heels and a cute clutch, and throw a moto jacket over top for some edge.
13. White Tee, Patchwork Flared Jeans & Black Boots
If you want to look stylish and relaxed, yet also totally on-trend, try these patchwork flared jeans as a bold statement. (Believe it or not, flares are coming back!) Since the jeans make a statement, the rest of the outfit can remain simple — you just need a white tee and black boots.
Of course, you can go more daring and have a bright color top if you want. I could see these jeans working with a colorful cropped cardi or tank this summer. Add heels or cool sandals and wear this to a rooftop party!
14. White Smocked Top, Light Wash Distressed Jeans & Black Boots
I love this white smocked top. It looks good for spring and summer as a staple piece, and it would work with any jeans, shorts, or skirts you have in your closet.
Throw it on with some distressed jeans and black boots for a look you can wear to the farmer's market. Or slip on some denim shorts and white Converse for a casual look that would be great for a day at an amusement park.
15. Tie-Shoulder White Jumpsuit, Brown Fringe Bag, Sunglasses & Tan Sandals
For the last look, we have an outfit that is both classic and super stylish. This white jumpsuit will look good this season. Wear it to a white party, brunch, a girl's trip, or even on a date night — there are so many options!
Pair it with sunglasses if it's sunny, a brown fringe bag, and tan chunky sandals, as seen above for the perfect casual day-out look. Have fun!
Tips for Choosing the Best Midsize Outfits
When choosing a midsize outfit, there are several factors to consider. Here are some tips to help you make a decision:
Choose a well-fitting and comfortable outfit.
Consider the occasion and dress code.
Choose an outfit that reflects your personal style and makes you feel confident.
Look for versatile outfits that can be styled in different ways.
Pay attention to the quality of materials and construction.
Consider the weather and season.
Determine your budget and seek value for money.
Read reviews and seek recommendations.
Consider sustainability, ethical sourcing, and fair labor practices.
Try the outfit on before purchasing or check size charts and return policies when shopping online.
What do you think of these midsize outfits?
What is your go-to outfit to wear during the warmer months? Any tips for finding midsize clothing? Let me know in the comments below!
If you find our midsize fashion guide helpful to you, you might want to consider the related posts below –