Welcome back to College Fashion's fall 2018 trends series! If you haven't seen it yet, start with our first article on the top 10 hottest fall 2018 fashion trends for the full list of trends we will be covering.
Over the weeks ahead, we will be breaking down each trend and sharing our favorite pieces that you can buy on a budget. Last week, we discussed the bright, elevated plaid pieces popping up in stores everywhere, and this week we're going to be sharing why oversized silhouettes are trending.
Oversized Clothing Featured in Fall 2018 Runways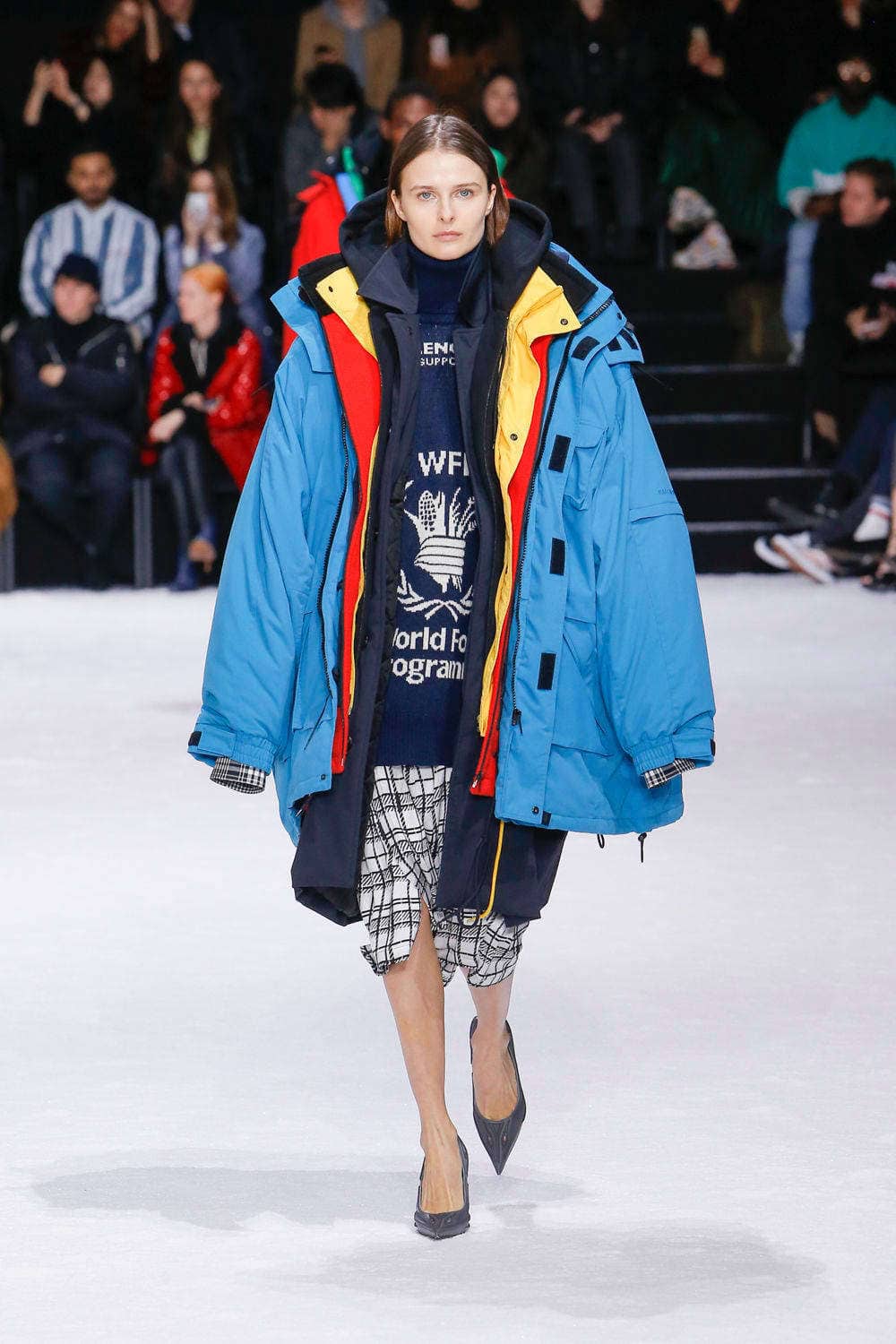 Oversized clothing is my favorite part of the fall season. I'm always one to get cozy and curl up with an oversized sweater or a t-shirt. But as the Fall 2018 runway shows proved, they can be worn as an upscale piece as well.
Marc Jacobs was one of the designers that featured beautiful statement jackets with large shoulder pads, while Balenciaga had amazing statement parkas with bright colors (seen above).
So, how can you follow this trend in a "real", college girl way? Start by layering your ensembles for the perfect fall look. Or, head to your local thrift store to find oversized, vintage clothing at dirt-cheap prices.
Below are a few of my favorite oversized clothing items that you can buy in stores right now. Bonus: they're all under $25!
Where to Buy Oversized Pieces
The Classic Oversized Sweater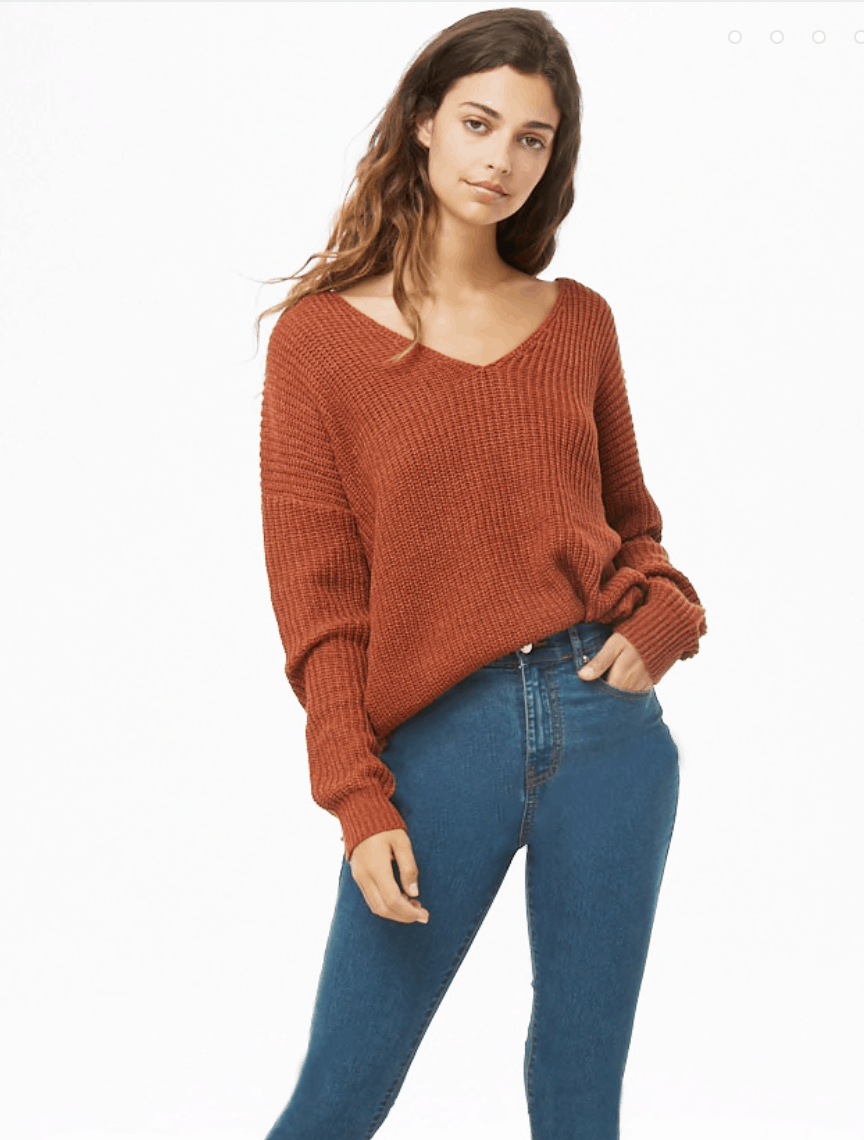 The oversized sweater is a total classic that makes it so easy to get in on this trend. It's perfect for a chilly fall day, whether you're going to class or even taking a casual day trip to a pumpkin patch or apple orchard.
What I love most about oversized sweaters is that there are so many different styles you can choose from. My new favorite for the fall is this Twisted-Hem Sweater from Forever 21. It has all the comfort of an oversized sweater, but a cute twist in the back to add a little flair. You can get this sweater for just $19.90, and it comes in two different colors!
An Oversized Boyfriend Blazer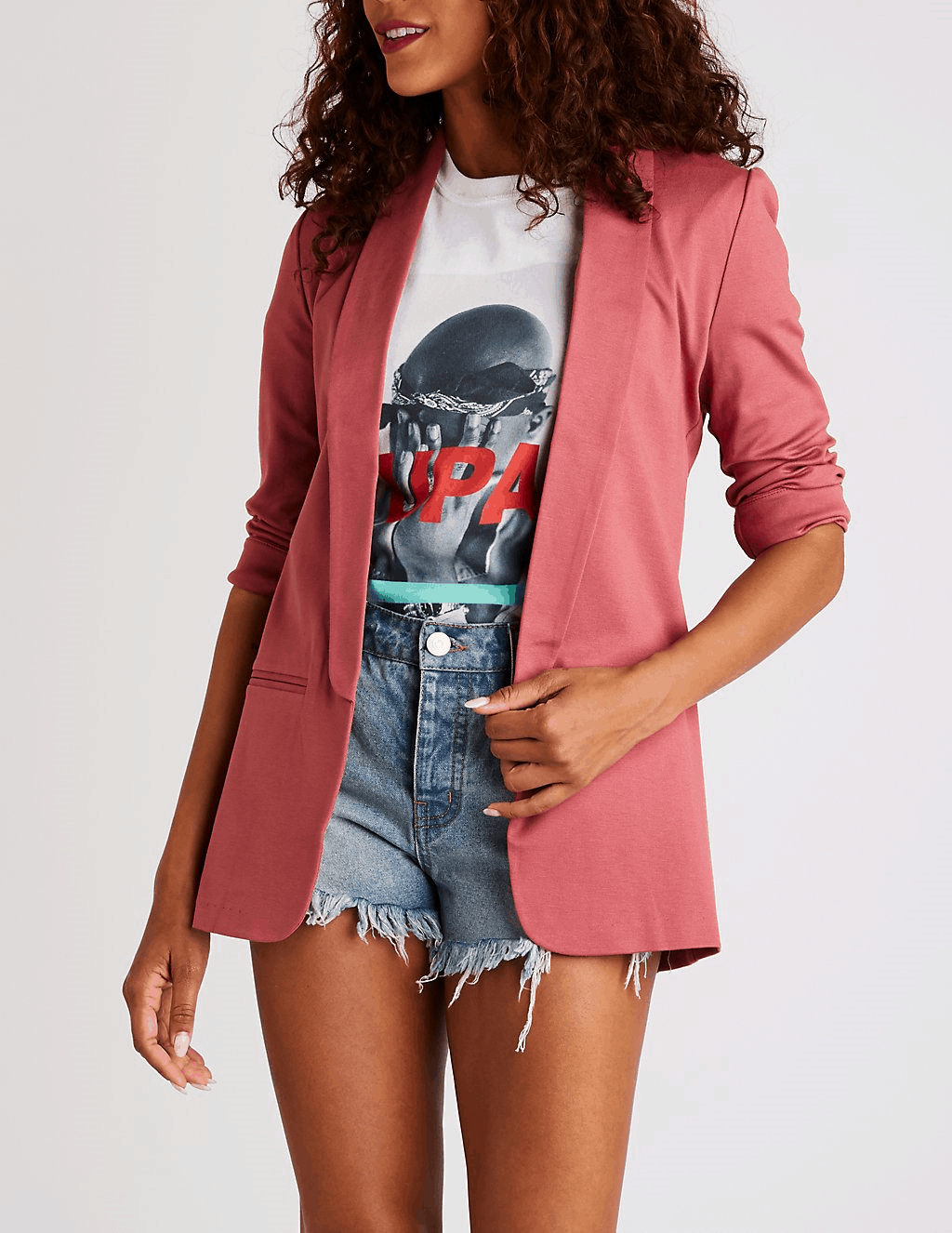 Oversized wear works well for class or even while you're hanging out in your room, but it can also be worn in a business casual setting. Oversized blazers are the perfect blend of comfort and style that you can incorporate into your wardrobe.
Personally, I have worn an oversized blazer to my internships and they are a great way to make a lasting impression. It's a professional yet memorable look.
You can find blazers like this at pretty much any price, but if you're not looking to spend a lot of money, you can opt for this Charlotte Russe blazer. It rings in at $24.49 and comes in 10 different colors! Now you can have a statement blazer for all of your professional needs.
How Do You Wear Oversized Clothing?
Oversized wear is perfect for the cool fall weather. I'll be curling up with a hot chocolate in my oversized sweater for sure! How do you like to wear oversized pieces into your outfits?
Let us know in the comments below. Next week, we will be breaking down how to pull off busy prints!