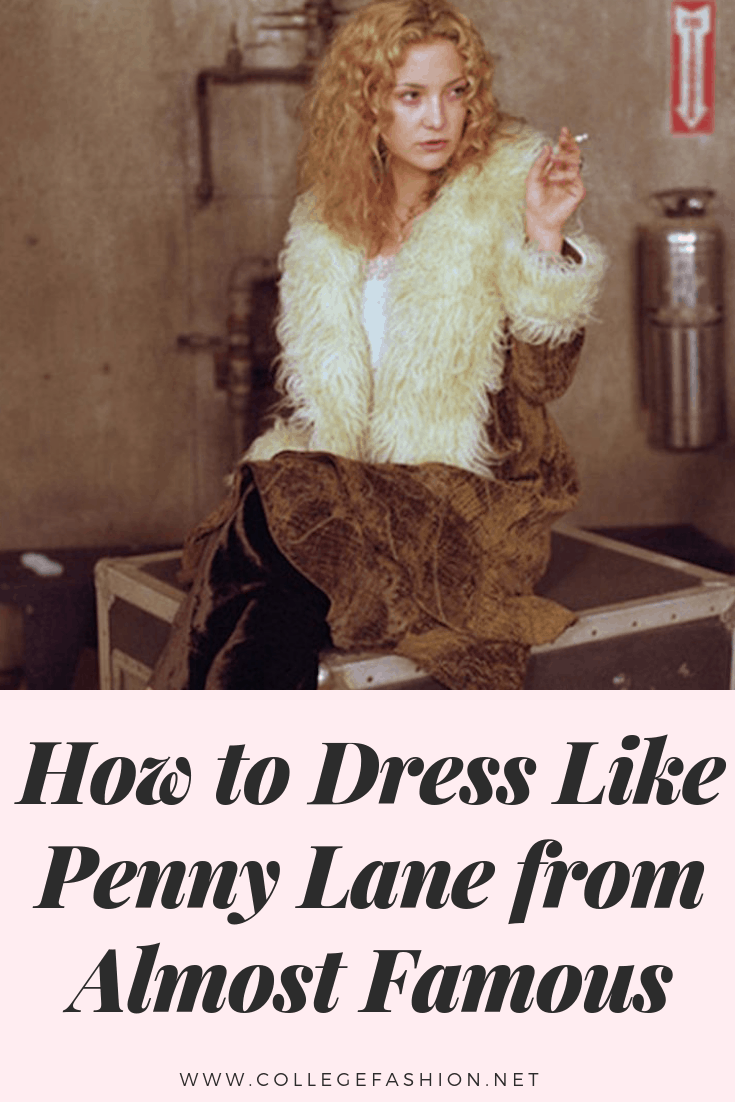 Almost Famous is a movie about people following rock bands in the 1970s, and everything that happens along the way. Kate Hudson's character, Penny Lane plays a groupie, or "Band-Aid", that not only has an awesome personality and taste for fun, but also an amazing and fearless taste in fashion!
Penny Lane's wardrobe is full of looks straight out of the '70s. Her look is rocker chick meets hippie, with a touch of straight up glamour… and of course, worn with confidence.
Although Kate Hudson's character manages to flawlessly pull off many over-the-top 70's looks, we've paired together four slightly toned-down outfits inspired by her look that are completely appropriate to wear today.
Outfits Inspired by Penny Lane
Outfit 1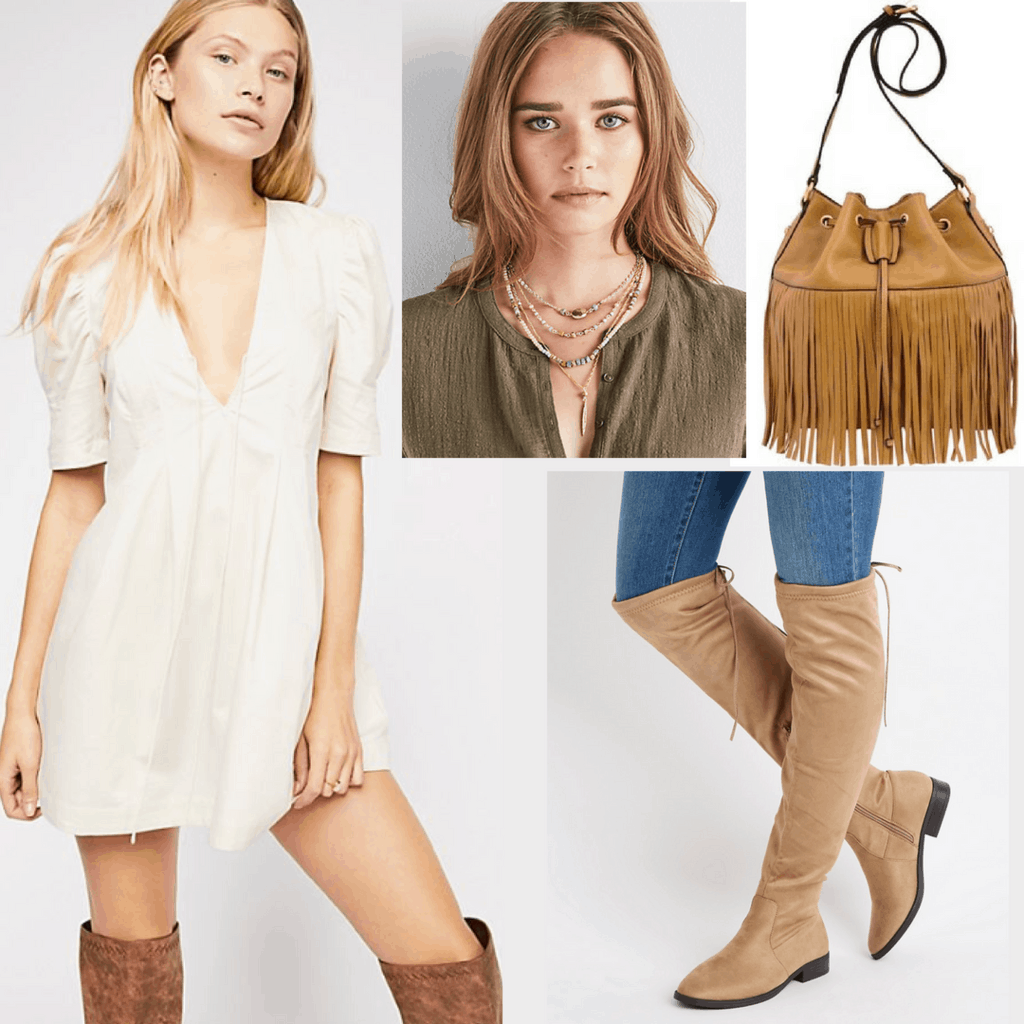 Products: Tunic- Free People, Boots- Charlotte Russe, Bag- Shoes.com, Necklace- Lucky Brand
This look is very simple and wearable yet still screams '70s hippie chic. The tunic would be effortless to throw on over tights or leggings, or worn alone if you live in a hotter climate.
Over-the-knee boots are ideal for fall weather, but definitely feel free to swap them out for strappy sandals if the weather is still warm. A fringe bag combines '70s throwback with today's style, while layered necklaces are an eclectic touch.
Outfit 2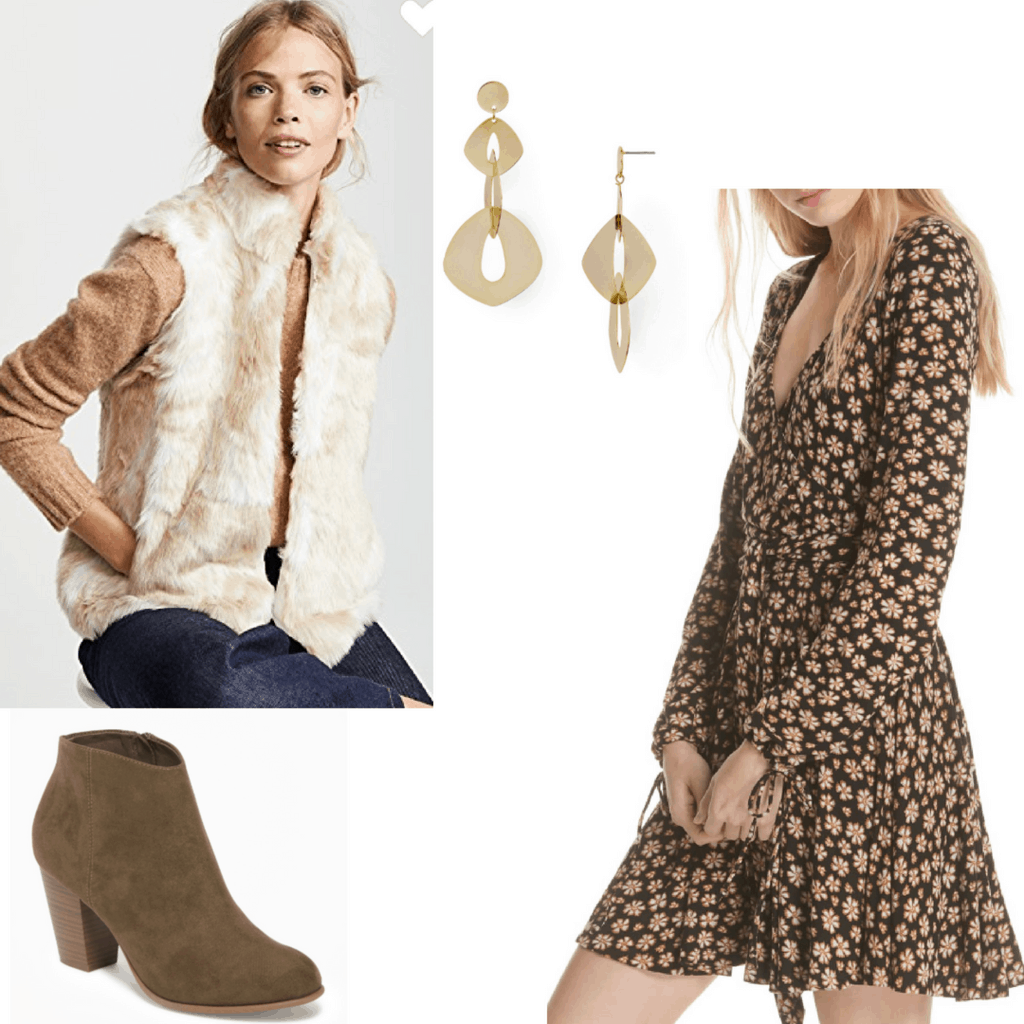 Products: Dress- Nordstrom, Vest- BB Dakota, Shoes- Old Navy, Earrings- Bloomingdale's
How fabulous is this boho-chic dress? Its print and color scheme channel the 1970s, but the silhouette is still very modern. Throw on a faux fur vest, which is reminiscent of Penny Lane's signature coat, as well as some suede-like booties. Complete the look with statement-making gold earrings.
Outfit 3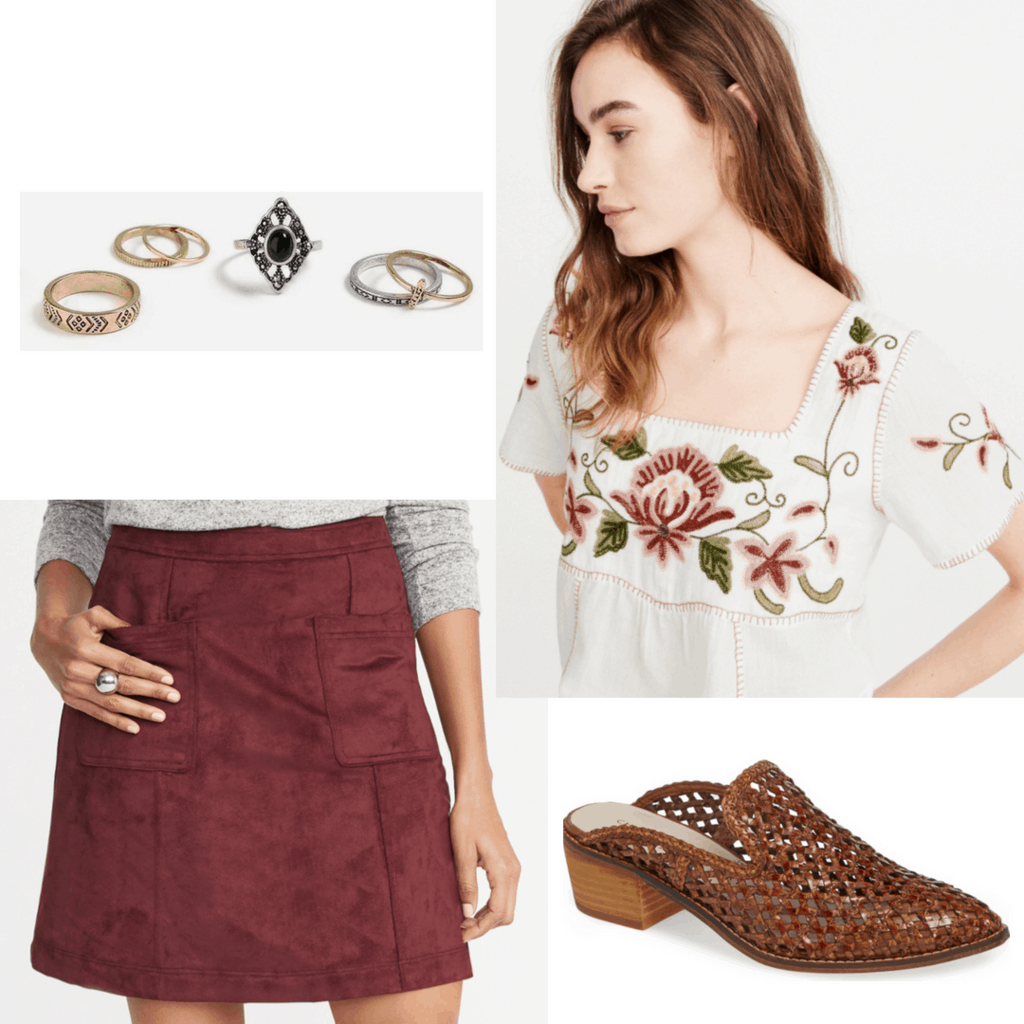 Products: Top- Abercrombie and Fitch, Skirt- Old Navy, Shoes- Chinese Laundry, Rings- Topshop
A mix of eye-catching textures gives this look an effortless, bohemian vibe. Start with a true '70s favorite: the embroidered peasant blouse. Paired with a luxe faux suede mini-skirt, it makes for a bohemian-inspired outfit that's still right-now trendy.
Also, we love the vintage look of these woven mules; they're such a fun accent piece in this outfit and pretty comfy to boot. Complete the look with a bunch of mix-and-match rings, which again give off that boho vibe we're going for.
Outfit 4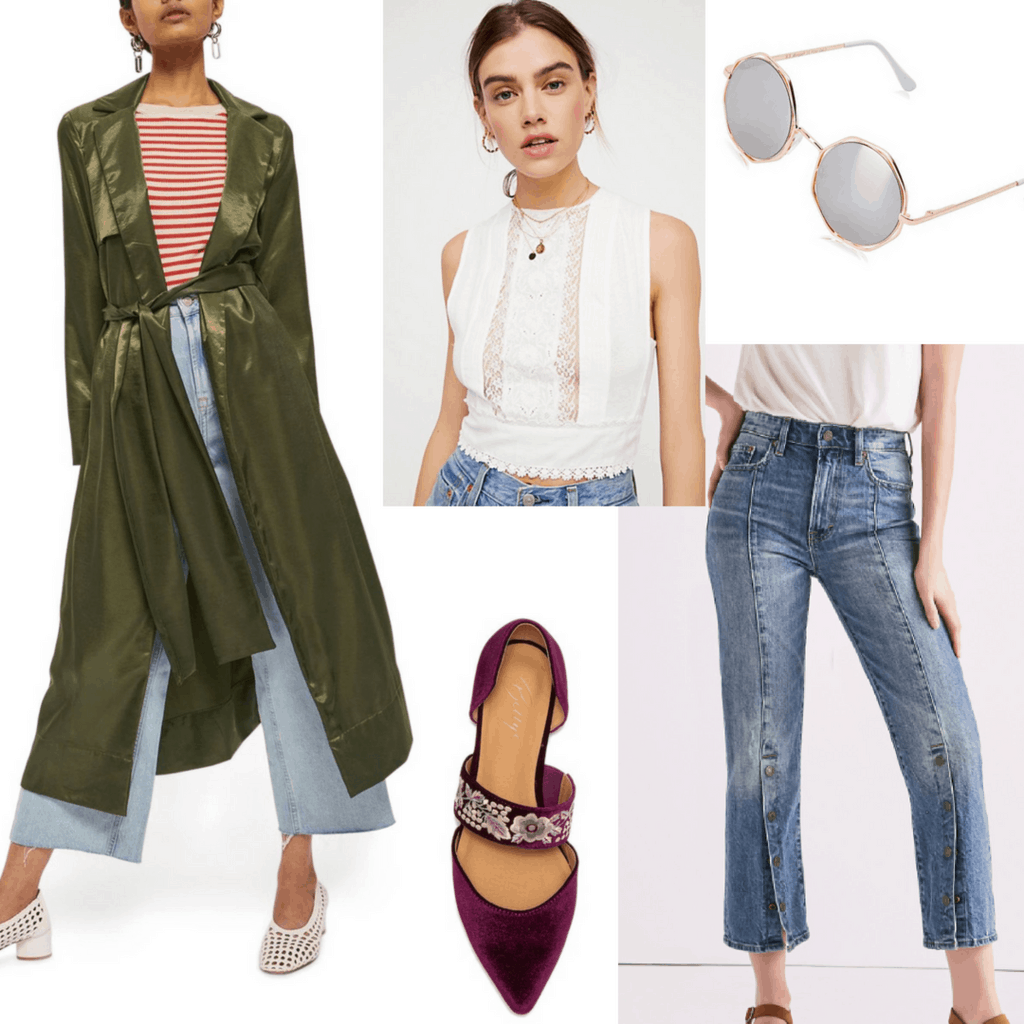 Products: Coat- Nordstrom Rack, Top- Free People, Jeans- Lucky Brand, Shoes- Nordstrom Rack, Sunglasses- Amazon
This final look has that effortless, "just threw it together" feeling, elevated by a few standout pieces. Start with a white blouse that has crochet details, as well as high-waisted jeans. This denim has a slightly flared leg, but you could also opt for skinny jeans if that's more your style.
Keep it casual yet chic with velvet pointed-toe flats, then grab a pair of round sunglasses. We were again inspired by Penny Lane's iconic coat, so finish this outfit with an olive green belted duster coat in a luxe satin fabric. This whole outfit has a cool '70s vibe, yet works for right now.
Think you can rock it?
So… what do you think? Are you inspired by Penny Lane's style from Almost Famous? Would you wear these outfits to recreate Penny Lane's look? Leave a comment and let us know!
Editor's note: This post was originally published in 2009; it was completely updated and revamped in 2018 with new photos, outfit sets, and information.