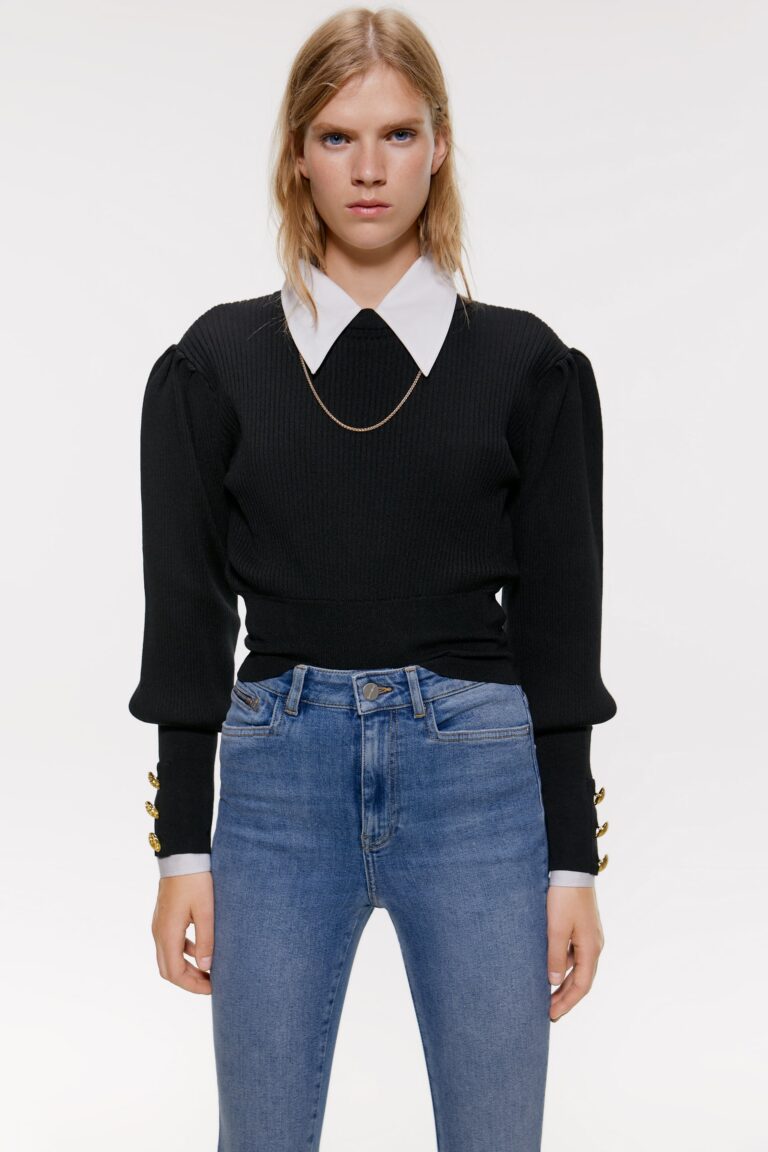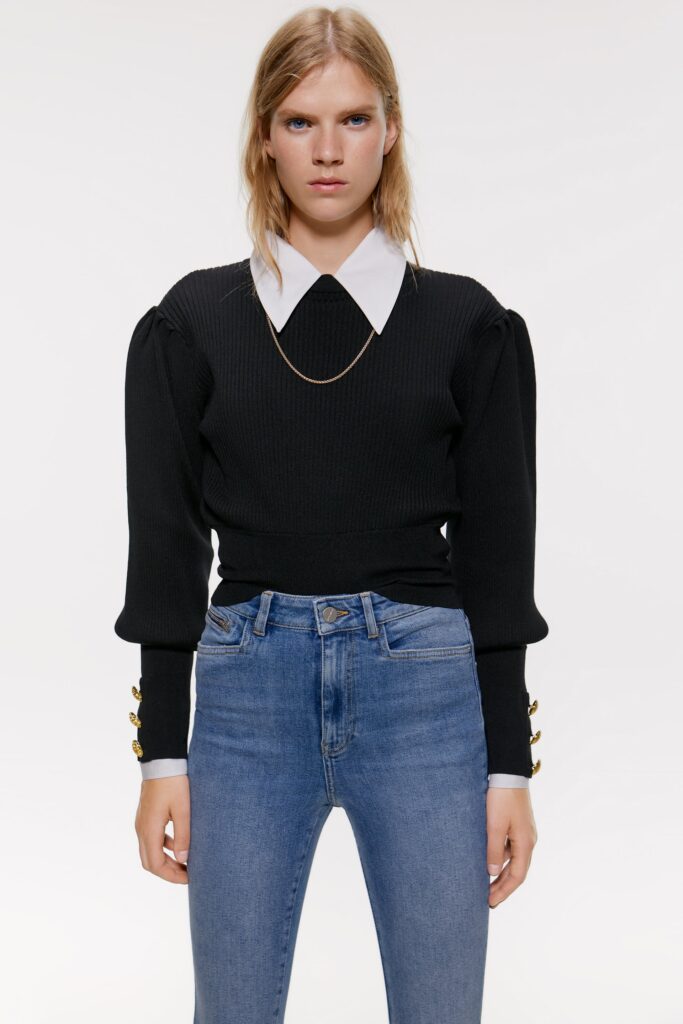 You probably don't need me to tell you that skinny jeans have been around for a long time, and that this once-trendy style is now considered a basic wardrobe staple by most women. And for good reason: Not only are skinny jeans flattering on everyone, they can also be styled in a variety of different ways, from feminine to boho to classic.
Moreover, though you may find yourself wanting to try out some of Fall 2019's newer denim trends, the fact is that sometimes, it's good to go back to basics.
But what if you're looking to add a little modern flair to your skinny jean ensembles?
Well, that's where I come in!
Below, I've put together three fashionable and on-trend skinny jean outfits that are sure to inspire you to wear your skinnies in new ways for the upcoming Fall 2019 season!
Ready to see them? Just continue reading!
Skinny Jeans Outfit #1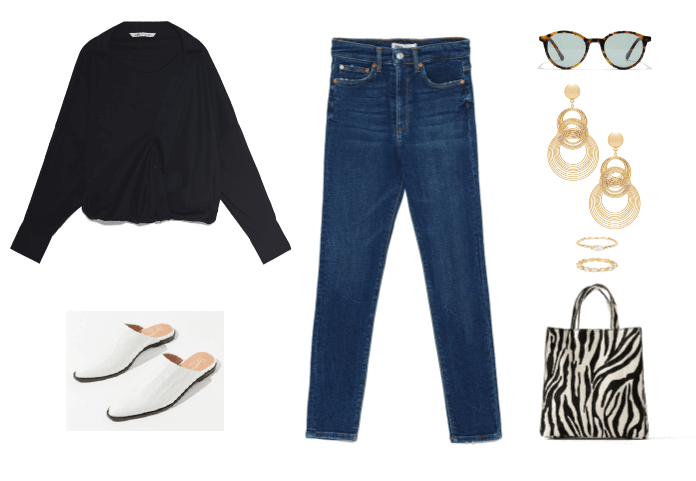 Products: Blouse – Zara, Mules – Urban Outfitters, Jeans – Zara, Sunglasses – Madewell, Earrings – Revolve, Ring Set – Revolve, Tote – Zara
If you're still not ready to see Summer go (I hear you!), then you'll love easing into Fall with this simple-yet-trendy outfit.
To cop it for yourself, begin by styling a pair of high-rise, dark-wash skinny jeans with an off-the-shoulder, loose-fitting blouse (which is basically a more feminine version of the classic preppy button-up shirt you're already familiar with).
Next, add some cool croc-embossed white mules, as well as an of-the-moment mini zebra-print tote.
To complete the outfit, add a pair of oversized gold statement earrings, a delicate ring duo, and round tortoise-print sunglasses (which blocked out the sun during the summer, and will now block out your dark circles from the world while you're running to your 8:30am lecture on four hours' sleep).
Outfit #2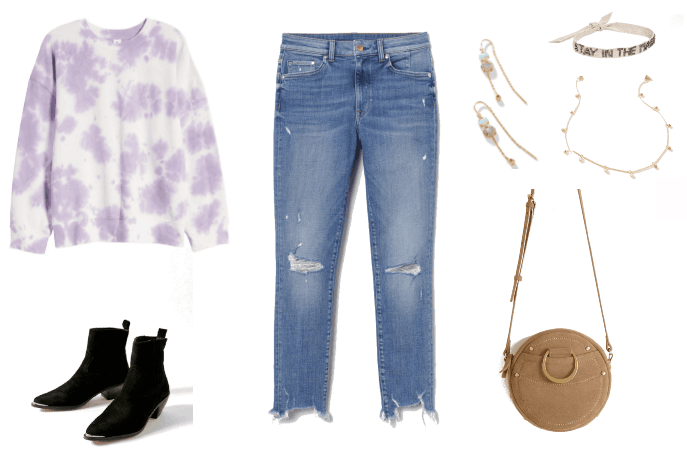 Products: Sweatshirt – Nordstrom, Ankle Boots – Urban Outfitters, Jeans – H&M, Earrings – Anthropologie, Bracelet – Shopbop, Necklace – Anthropologie, Bag – Mango
This casual, boho-chic outfit is perfect for wearing once the temperatures outside start to drop to "I-can't-only-wear-a-t-shirt-anymore" lows.
If you want to get the look, begin by throwing on some distressed skinny jeans. (Distressed jeans in general, I've noticed, are very popular for Fall 2019!)
Next, put on a cozy tie-dye sweatshirt. (Tie-dye was a big hit this past Spring and Summer, and continues to enjoy popularity as we move into Fall.)
Western-inspired ankle boots are a great way to test out the cowboy boot trend. Furthermore, a beige circular bag with dull gold hardware ups the cool factor even further.
Finally, add some subtle sparkle with these pretty threader earrings, cute slogan tie-on bracelet, and dainty heart necklace.
Outfit #3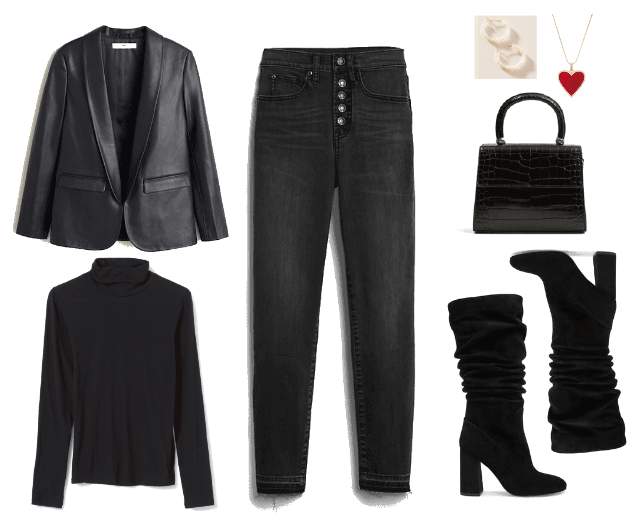 Products: Blazer – Mango, Turtleneck T-Shirt – Everlane, Jeans – Gap, Earrings – Anthropologie, Necklace – Revolve, Bag – Mango, Knee-High Boots – Steve Madden
For the final look, I decided to put together something a little more formal that could be worn for a variety of different occasions, including dinner with friends, an internship/part-time job with a more relaxed dress code, or even class on a day when you feel like dressing up!
To get this versatile look, begin by tucking a simple black turtleneck top into some button-front black skinnies. (Like distressed details, button-front closures are a huge jeans trend for Fall!) Then, jazz things up by putting on a statement-making faux-leather blazer.
As far as I'm concerned, you can't go wrong with investing in a pair of black heeled boots. These ones here are a little on the looser side, which gives you the option to scrunch them down to re-create one of Fall 2019's biggest footwear trends: slouchy boots.
A croc-embossed top-handle bag is a classy way to carry your essentials. Lastly, small baroque pearl hoop earrings and a red heart pendant necklace allow you to add a couple of girly touches to this otherwise-classic ensemble.
What do you think of these skinny jeans outfits?
How do you plan on wearing skinny jeans for Fall? Do you have any other tips for updating skinny jeans for the new season? Which of the looks featured here are you most likely to rock yourself?
Let me know in the comments!