There are few things I love as much as celeb watching. It's my guilty pleasure. I live for fall TV premieres and winter award shows because of all the extra buzz around my favorite artists. And one of the best things about stalking your faves is seeing what they wear out!
Whenever I feel uninspired, I look to some of my style icons for new ideas. I personally love feminine, down-to-earth looks, so I look for celebs with similar styles. (To do this yourself, check out this CF article on how to find your celeb style icons.)
If you need some inspiration for new outfits, try to find a celebrity whose street style you love and recreate one of their looks! It's a great place to start, and then you can have fun with it and add your own flair. Check out the outfits below for inspiration:
Taylor Swift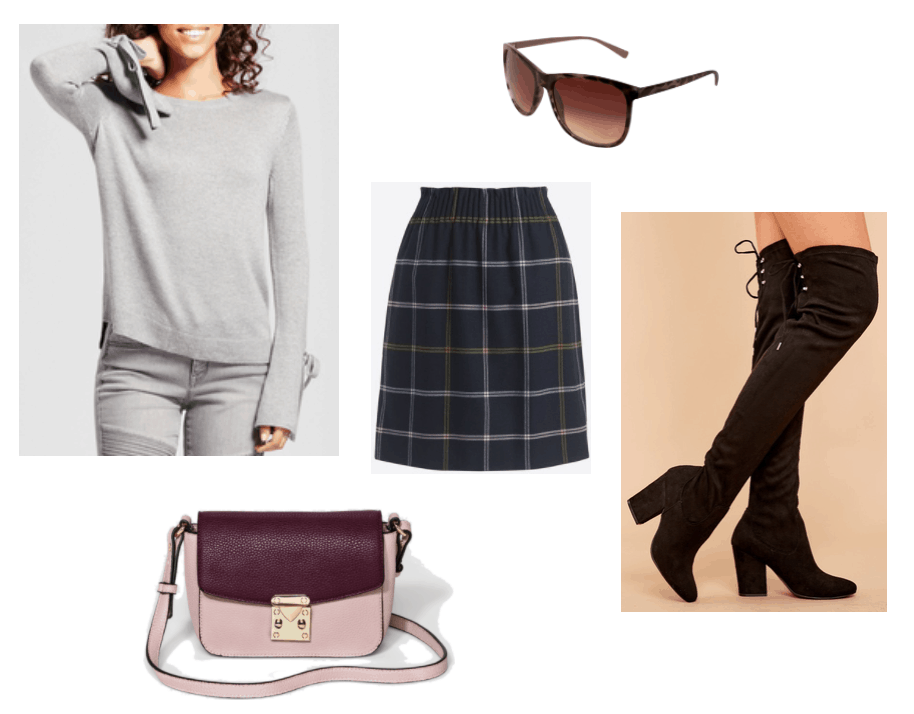 Products: Top – Target, Skirt – JCrew Factory, Purse – Target, Sunglasses – Target, Shoes – Red Dress Boutique
Since Taylor Swift has been laying low this fall, I looked through some of her older looks for one I wanted to recreate. Her fall style is so perfect, I couldn't resist including her!
To copy this look, I found a similar plaid skirt, and paired it with a solid gray sweater. For accessories, I added a maroon color-block purse like Taylor's and brown sunglasses. Since we can't see her shoes, I improvised and added black over-the-knee boots, our favorite boot style for fall.
Joanna Gaines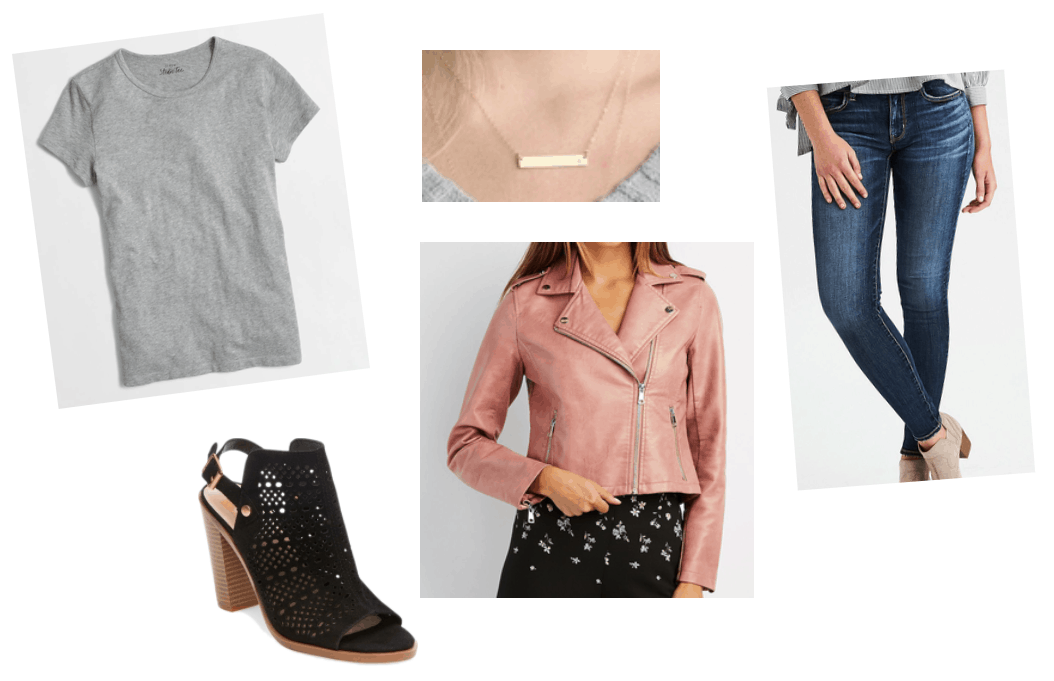 Products: Shirt – JCrew Factory, Jacket – Charlotte Russe, Jeans – American Eagle, Necklace – Etsy, Shoes – Target
Joanna Gaines from Fixer Upper is walking perfection: Her family is adorable and she designs the most beautiful houses! Her outfits always look so casual, but so put-together at the same time.
For this look, I found a similar gray tee and paired it with a fun pink leather jacket! I also added dark-wash jeans like hers and a dainty necklace. Finally for shoes, I added black heels for a little fun.
Reese Witherspoon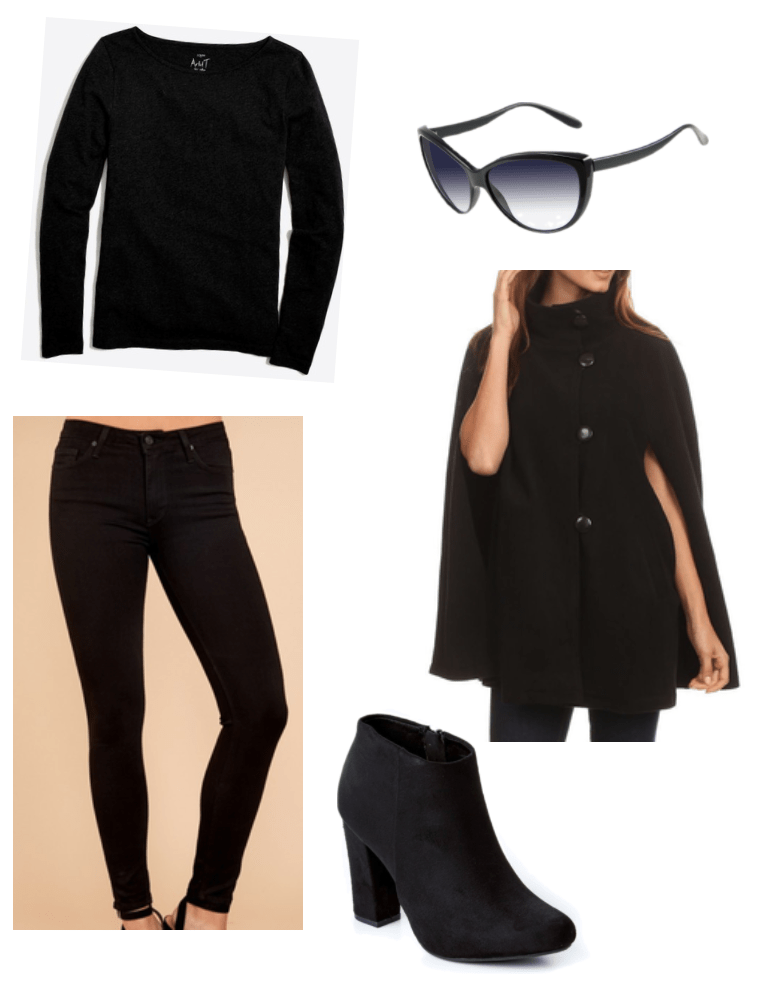 Products: Top – J.Crew Factory, Cape – Amazon, Jeans – Red Dress Boutique, Sunglasses – Target, Shoes – Red Dress Boutique
Reese Witherspoon has been giving us truly amazing outfits for her entire career and her street style is no different! She even has her own fashion line, if you really want to get her exact looks.
I love this look on her insta featuring a gorgeous black cape! This monochromatic look is so chic for the colder weather. I added a black shirt and jeans similar to Reese's and finished the look with cute booties and cat-eye sunglasses.
What do you think?
Whose style do you like to emulate? Which outfit is your favorite? Do you have your own idea for a style challenge? Let us know in the comments below!