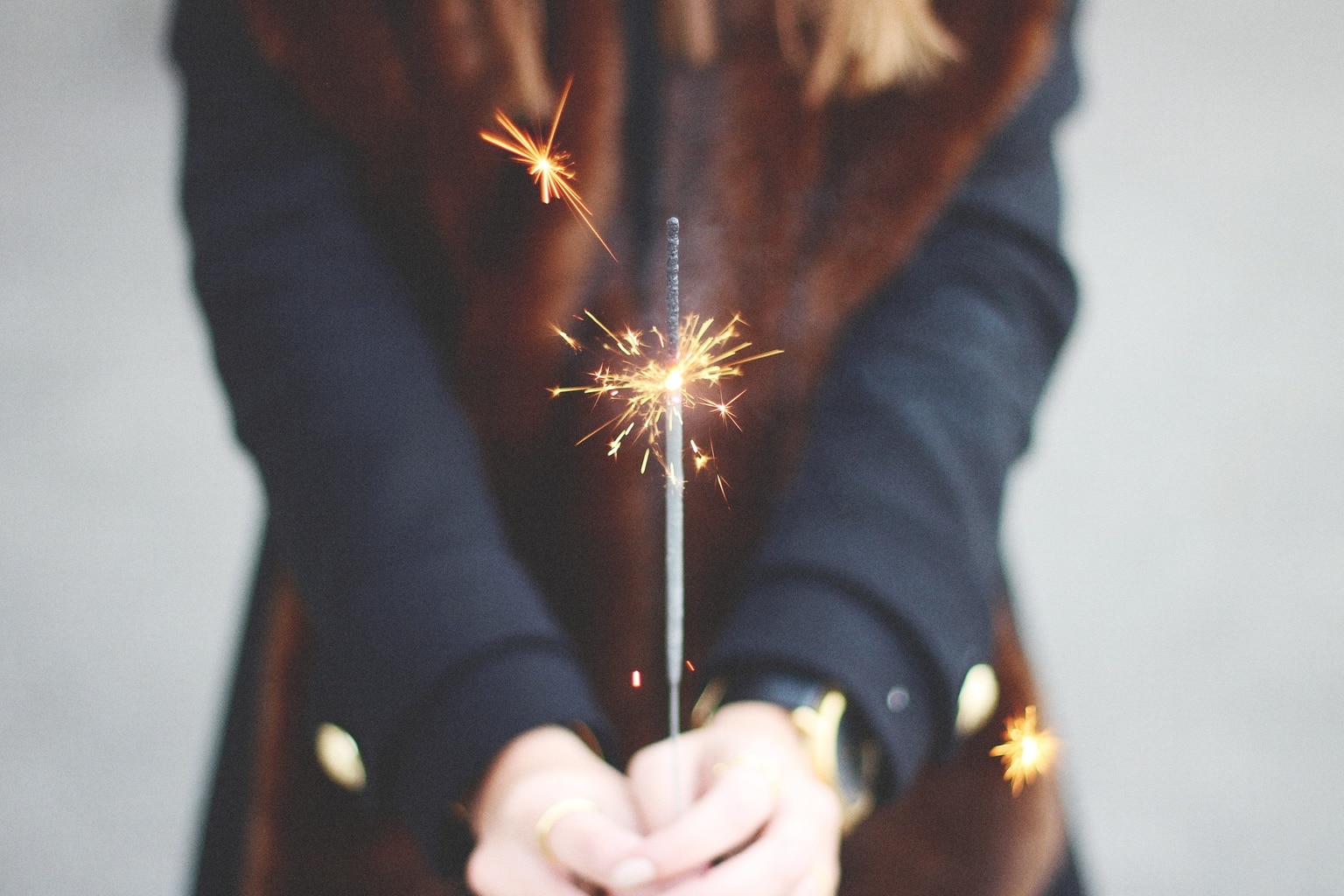 I know when I'm at school, I have all my best outfits ready to go for any occasion. When it comes to going out or celebrating, I have my go-to pieces that really make me feel confident. After all, I have a whole wardrobe at my disposal.
But packing all those options for winter break isn't realistic, and unless you took four suitcases home, you probably had to leave some of your favorites behind.
For most people, the holidays are more a time for celebrations with family and less a few weeks of hard partying. If you're like me, you packed your bag for family dinners and lazy days at home, and you're now wondering how to dress up for New Year's Eve. Whether you and your old high school cohorts are hitting the town for the night or you're going to a more glitzy family party, here's how to dress up your casual winter staples for the most glamorous night of the year.
Related reading: 15 Perfect New Year's Eve Makeup Ideas
The Conservative Sweater
Sweaters are perfect for visiting relatives over the holidays: they're ultra stylish, always warm, and they give off a general air of polish. With their curl-up-by-the-fire appeal, they might not be the first thing you think of for a night out, but with the right styling, your Grandma-approved sweater can easily be a sexy and chic party outfit.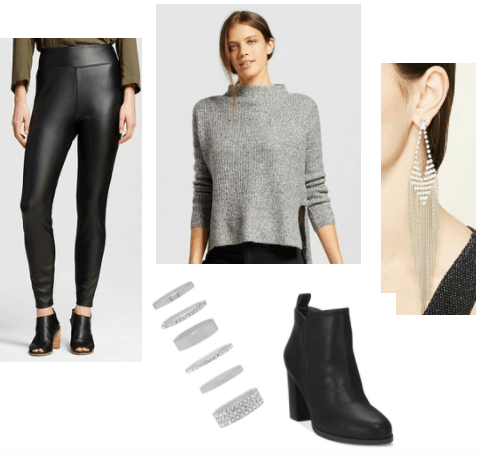 Products: Leggings – Target, Sweater – Target, Rings – Forever 21, Boots – Macy's, Earrings – Forever 21
Swap out jeans or slacks for the edgiest leggings you brought, even if it's just a pair you intended to wear to bed. Find glamy jewelry pieces, like these statement earrings, and pair them with your go-to black boots.
The Dinner Dress
If you've got a holiday dinner or party that's a little fancier, there's a good chance you brought some sort of dress home. There's also a good chance that it isn't covered in sequins or leather, but even a simple skater dress can look great on the town.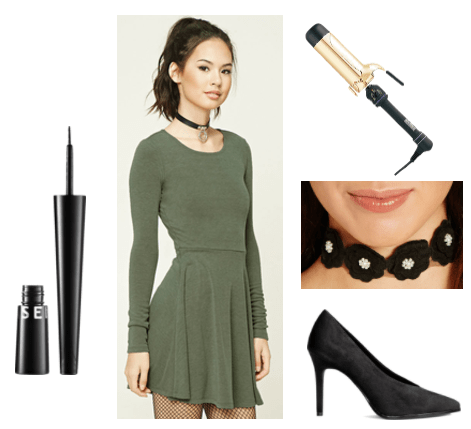 Products: Liner – Sephora, Dress – Forever 21, Curling Iron – Ulta, Necklace – Forever 21, Pumps – H&M
If the dress is a little more casual, pair it with your fanciest shoes and necklace, and spend a little extra time on your hair and make up. Your day dress will look "evening" in no time!
The Basic Tank
If none of the outfits you brought home convert well to nighttime, go back to basics and let the cami you bought for layering or pajamas be the evening centerpiece.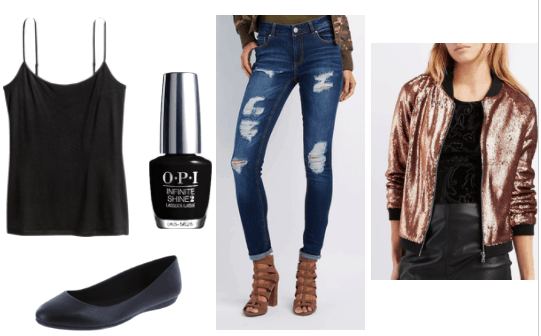 Products: Cami – H&M, Flats – Payless, Polish – Sally Beauty, Jeans – Charlotte Russe,  Jacket – Charlotte Russe
Wear the neutral top with the bottoms of your choice and dress it up with a stylish jacket (I mean, awesome if it's a sequined bomber but any stylish jacket will do) and statement nail polish. Again, spend time on your hair and makeup and you'll look far from basic.
What are your New Year's plans?
What's your style for the night? Do you have your outfit picked out already? Let us know below!