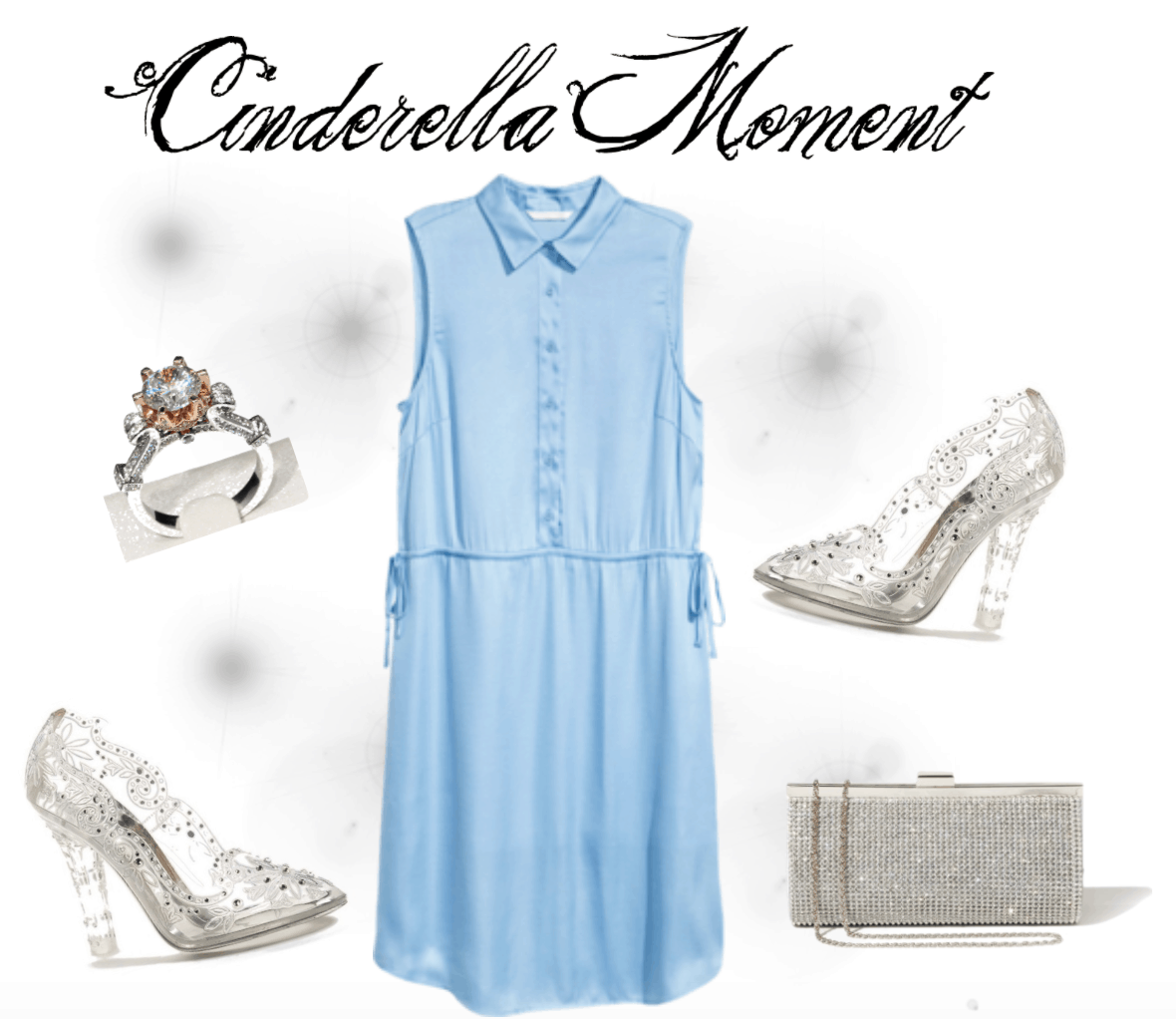 The "Fabulous Find of the Week" column brings you a new style steal weekly that will both keep some cash in your wallet and keep you looking, well, fabulous.
This week I stumbled upon Gigi Hadid looking like Cinderella in not one, but two outfits as recorded by Elle. The light blue dresses (or pantsuits, in Gigi's case) took me back to the good 'ol days of watching the Disney princess movies religiously, yearning to look just like them.
Here's one of those looks here –
https://www.instagram.com/p/BaFMLtNHPWw
Cinderella in particular was one of my favorites because she was kind and hardworking, and had luscious blonde hair that looked good even when she was scrubbing floors. Not to mention her transformation for the ball gives new meaning to "rags to riches".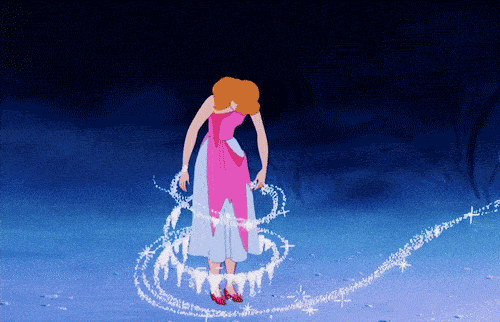 Anywho, after watching Gigi be the beautiful human being that she is, I stumbled upon this gorgeous light blue satin dress that quite literally made my Cinderella dress fantasy a reality! The satin texture makes it both lightweight and layerable, and the buttoned up collar look makes this dress equally fitting for class and late nights. Oh, and those side ties details? Adorable.
If you're interested in seeing this baby blue dress in action (and how to look like the princess you are!), check out the outfit ideas below.
Satin Dress Look 1: Too School For Cool
For class (even princesses need their education!).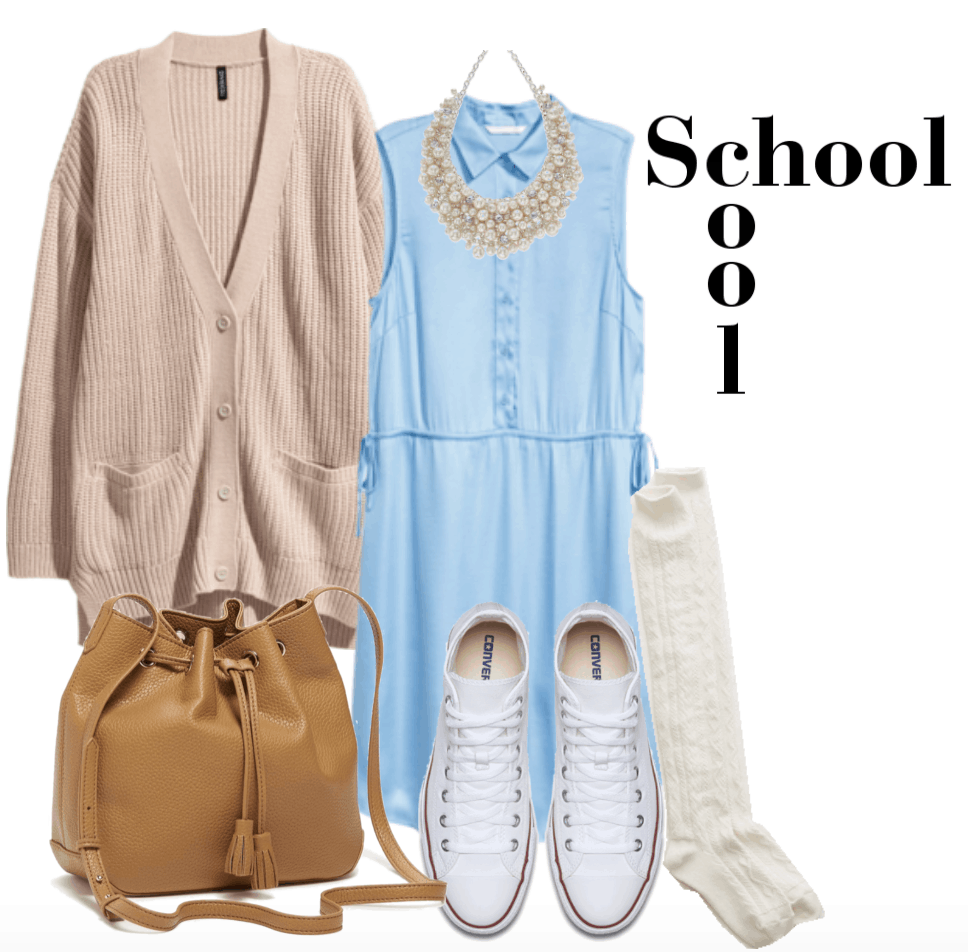 Products: Dress – H&M, Sneakers – Converse, Cardigan – H&M, Socks – American Eagle, Necklace – Macy's, Bag – Old Navy
For a Cinderella-esque day at class, pair the dress with a simple tan cardigan to keep you cozy and warm. Slip on some knee highs for extra comfort and your fave sneakers to make walkin' the halls easier.
To glam it up, tuck a glitzy pearl necklace between the two collar folds. This not only gives you a bit of sparkle but makes your look a tad preppier. Pop your hair into a messy bun, and if you are a glasses wearer, this is the perfect outfit to show them off!
Finally, throw your books and things into a tan bucket bag to complete this look. You are smart and beautiful.
Satin Dress Look 2 – Did Someone Say Party?
For the party that don't start 'til you walk in.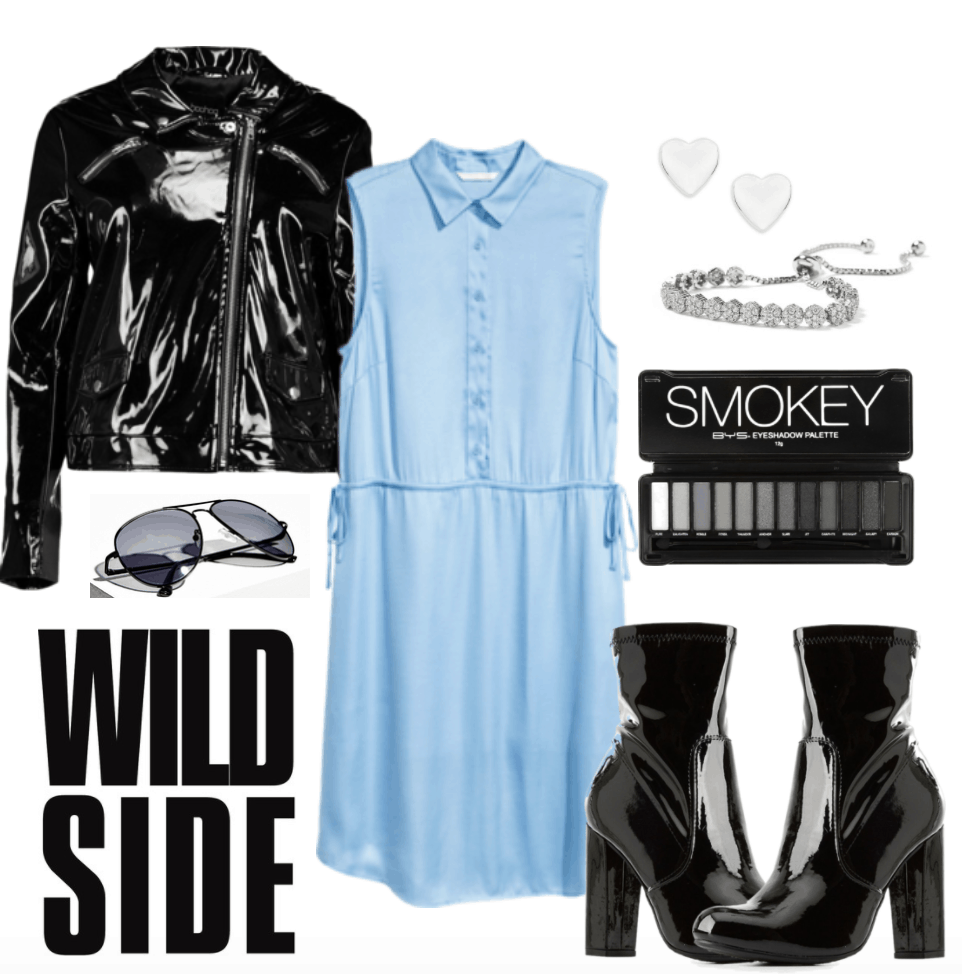 Products: Dress – H&M, Jacket – Boohoo, Booties – Charlotte Russe, Earrings – Ted Baker, Eyeshadow Palette – Amazon, Sunglasses – Urban Outfitters, Bracelet – Banana Republic
This look screams living on the edge — and we're all about it. To make this dress a tad more electric, throw on a black biker jacket and equally hot black patent leather booties. Dang, girl.
Straighten your hair and throw it into a sleek, pulled back pony to rock this look. With black aviator shades covering your eyes, you will certainly be a force to be reckoned with. Speaking of eyes, make sure they're smokin' hot with a black and grey/silver smokey eye.
To accessorize, add some simple yet stunning silver heart shaped stud earrings and a fancy shmancy silver bracelet. Now it's time to have fun!
Satin Dress Look 3: Not Ashamed For Liking Pumpkin Spice Everything
For apple picking, pumpkin perusing, and spiced latte drinking.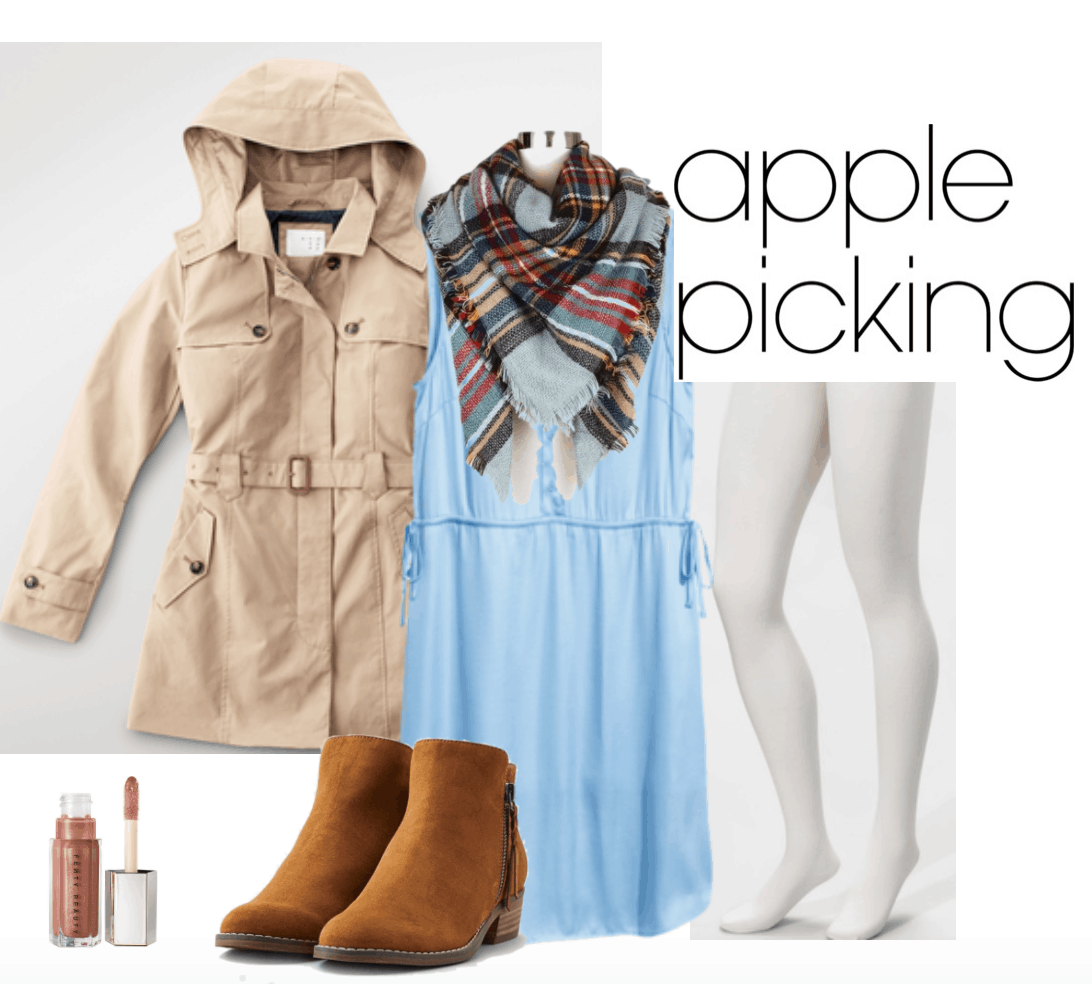 Products: Dress – H&M, Coat – Target, Booties – American Eagle, Luminizer – Fenty Beauty, Scarf – Target, Tights – Target
Well ladies, fall has fallen upon us and that means all the best autumn activities may commence. Thankfully, I've got just the right dress for the job.
Pair our lovely blue dress with a beige trench coat and perfectly autumnal plaid scarf. Slip on some fleece lined tights if it's cold and add your favorite pair of tan booties. These boots are sturdy, comfy, and they add that extra inch to pick the tastier apple.
To give you a teensy bit more glam, slide on Rihanna's Fenty Beauty lip luminizer in this stunning taupey coppery blend. You're a stunner.
How do you feel about this week's Fab Find?
Do you like this dress? What pieces in your collection make you feel like a princess? Comment below.