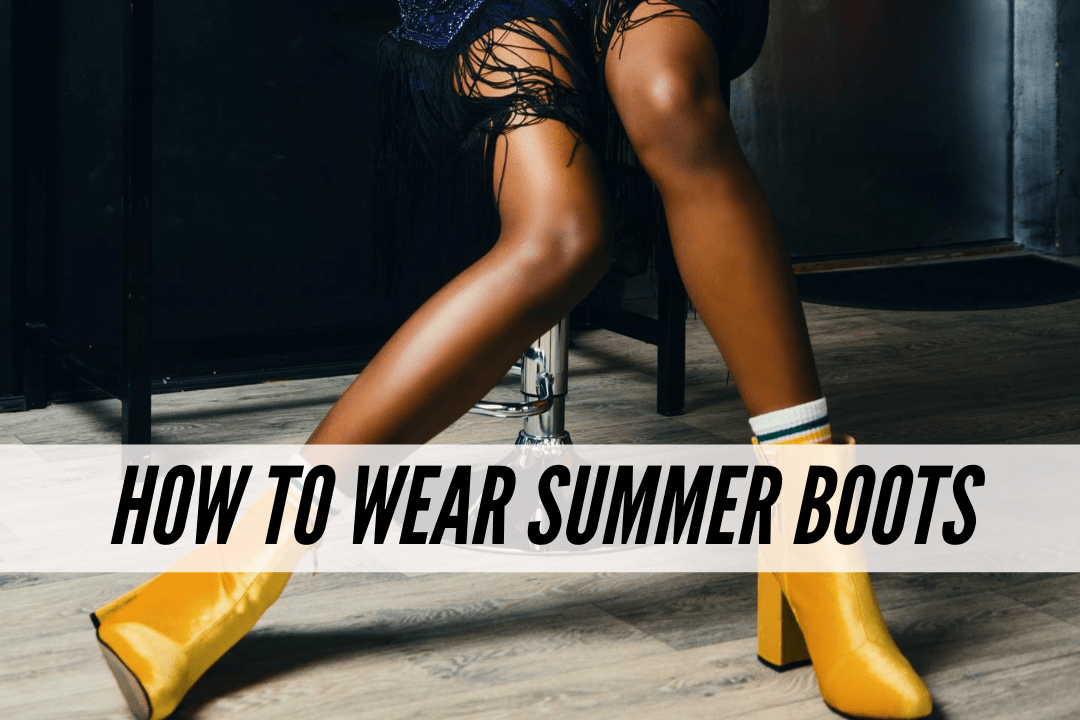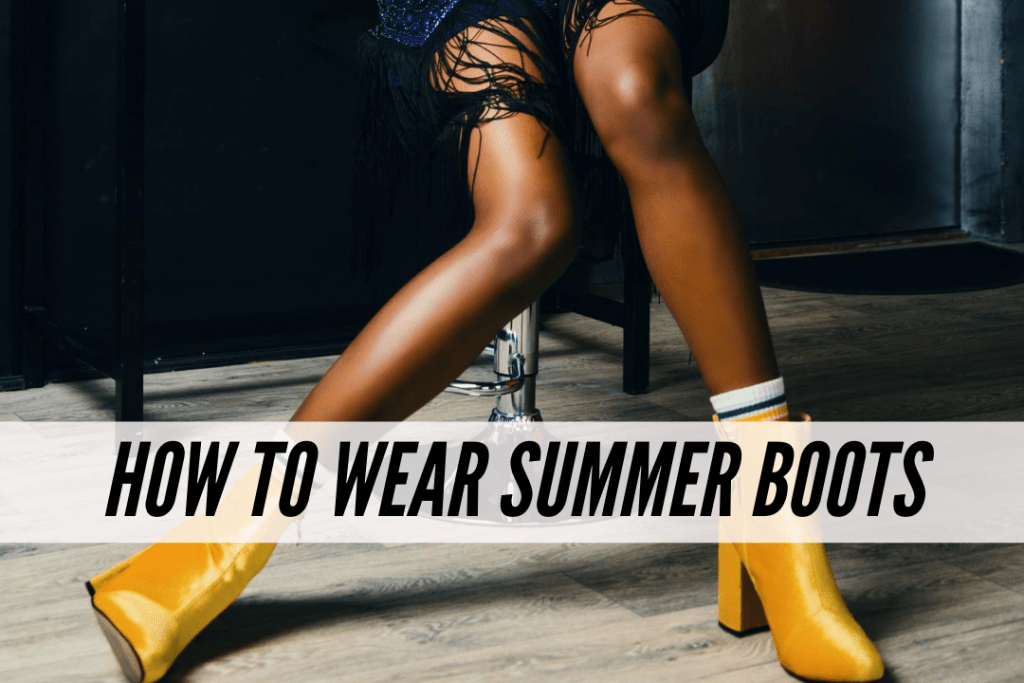 In this article, I'm going to show you how to wear boots in summer, the fashion girl way.
I already know what you're thinking: "It's way too hot to wear boots in the summer!"
Don't get me wrong, flip-flops definitely come in handy for beach days. But rocking summer fits with a pair of boots can shake up your style and give you an extra pop of confidence — plus some fashion girl points.
And, okay — heavy, furry boots might be a little too warm for this season, but there are still tons of boots, in every color and shape, that are perfect for summer.
Whether you're going out to a nice restaurant or looking to add some grunge to your outfit, this fashion hack will forever change how you view your wardrobe.
Sandals and flip-flops, make way for boots this summer!
Platform Boots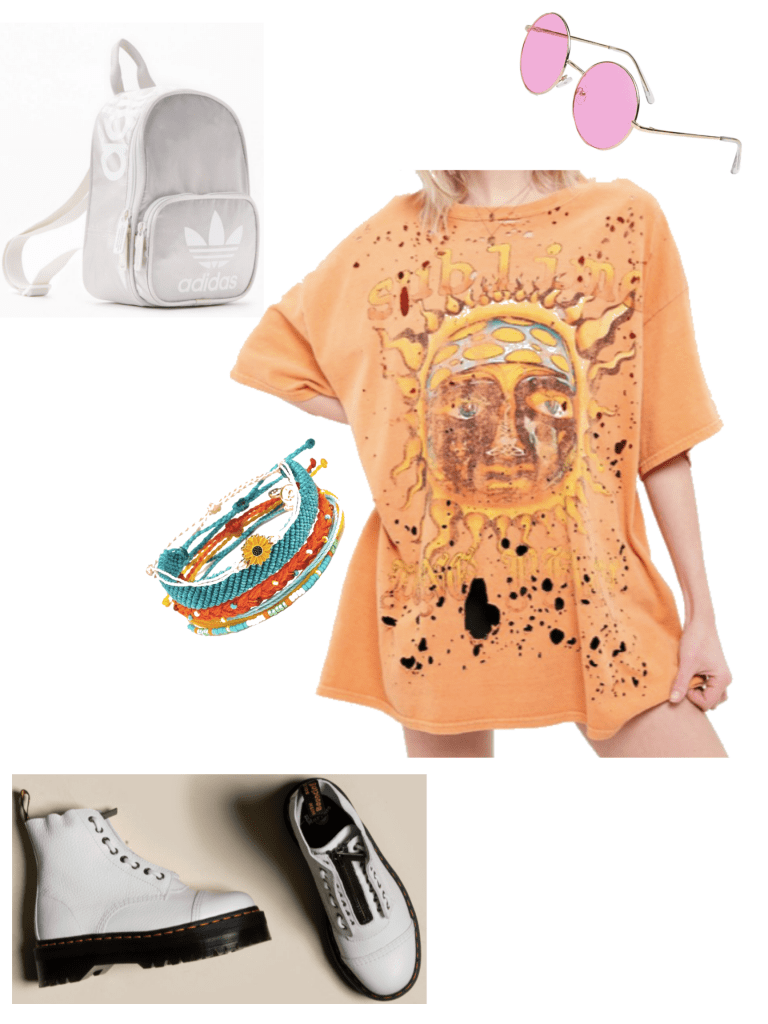 Make any summer outfit stand-out with a pair of bold, platform boots. (You know we love our Docs here at CF!)
Perfect for casual days with a t-shirt dress and some cute accessories, these boots will bring any outfit to life.
Not only do you get to be a few inches taller for the day, you also add some grunge to a casual fit.
You can incorporate these bad boys into your daily life. Rock these bold, yet casual boots to a get together with friends or even to the supermarket. Then wear them all the way into fall and winter — they're so versatile!
Cowgirl Boots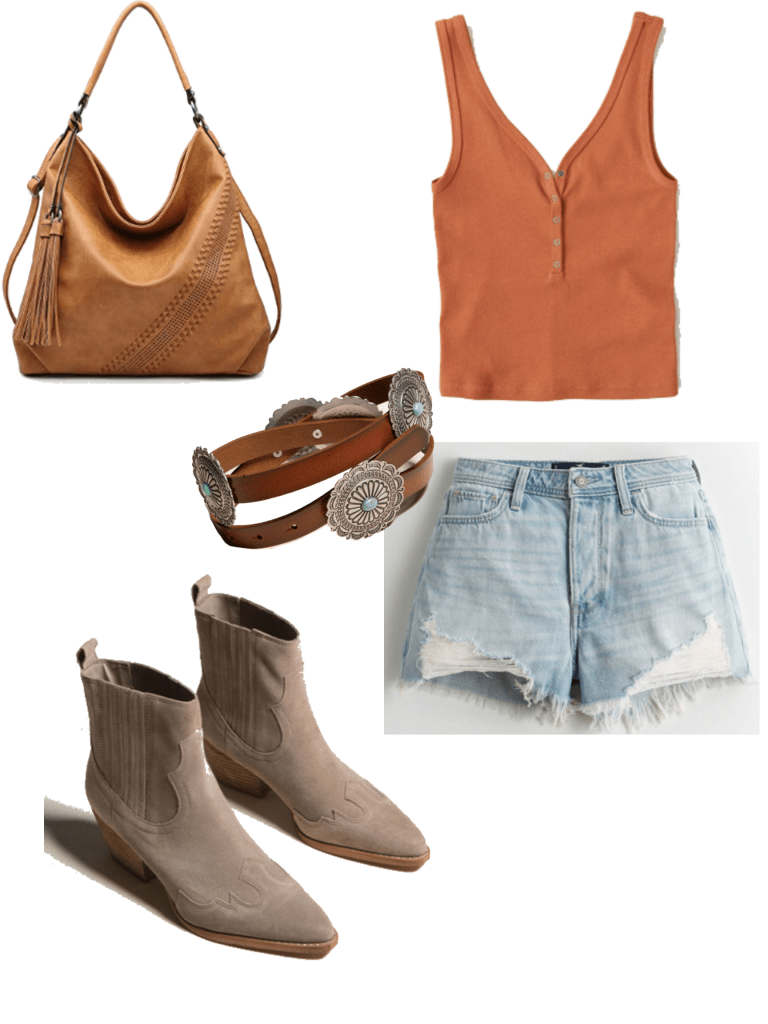 Whether you're from the western countryside or not, cowgirl boots are so fun and stylish to wear any time of year, especially in the summer. They have a fun, relaxed feel that looks great with any style.
Make the Western look into everyday wear by pairing the boots with denim shorts and a tank — you'll be ready to rodeo in no time.
Channel some western vibes this summer by kicking back in some cowgirl boots.
Ankle Booties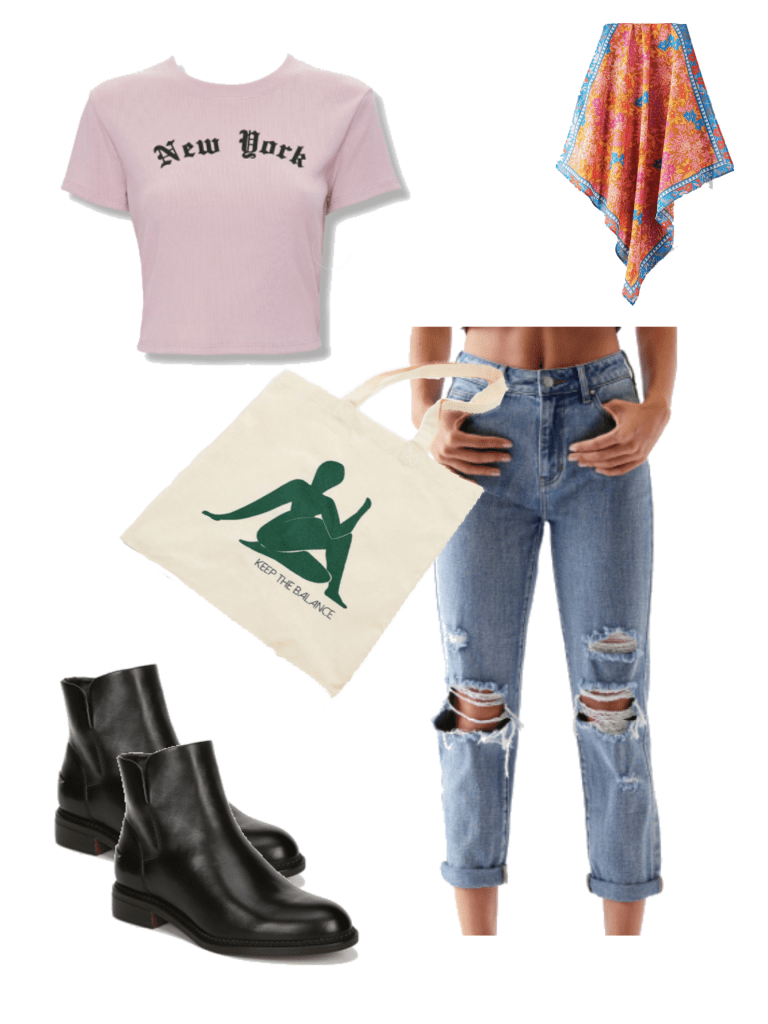 Simple booties are so versatile and can be worn with nearly any outfit, whether casual or dressed-up.
Adding these cute boots to some boyfriend jeans and a fitting tee is best for days when you're running errands or running around the city.
Trade your sandals for these chic booties that will the provide support you need for summer days spent trekking around.
Related post: How to Wear Ankle Boots with Jeans
Hiking Boots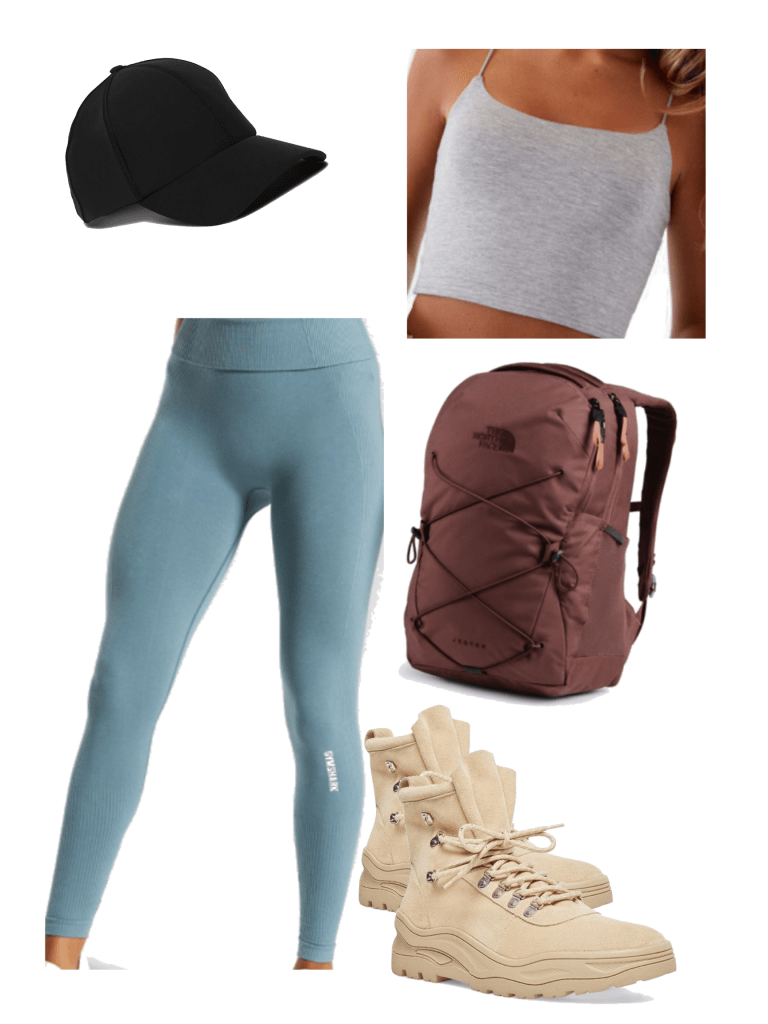 This summer, with most public events on pause, there's no better way to spend your time than hiking.
Hiking boots paired with athletic leggings and a cute tank is the perfect summer drip for getting into some outdoor exercise on any terrain. You'll definitely want to make sure you pack the right shoes for this kind of activity.
Get a pair of hiking boots and fuel your call to adventure. Go on a road trip to a canyon, mountain or even check out the local trails — you can do it all in these functional (and cute) boots.
Combat Boots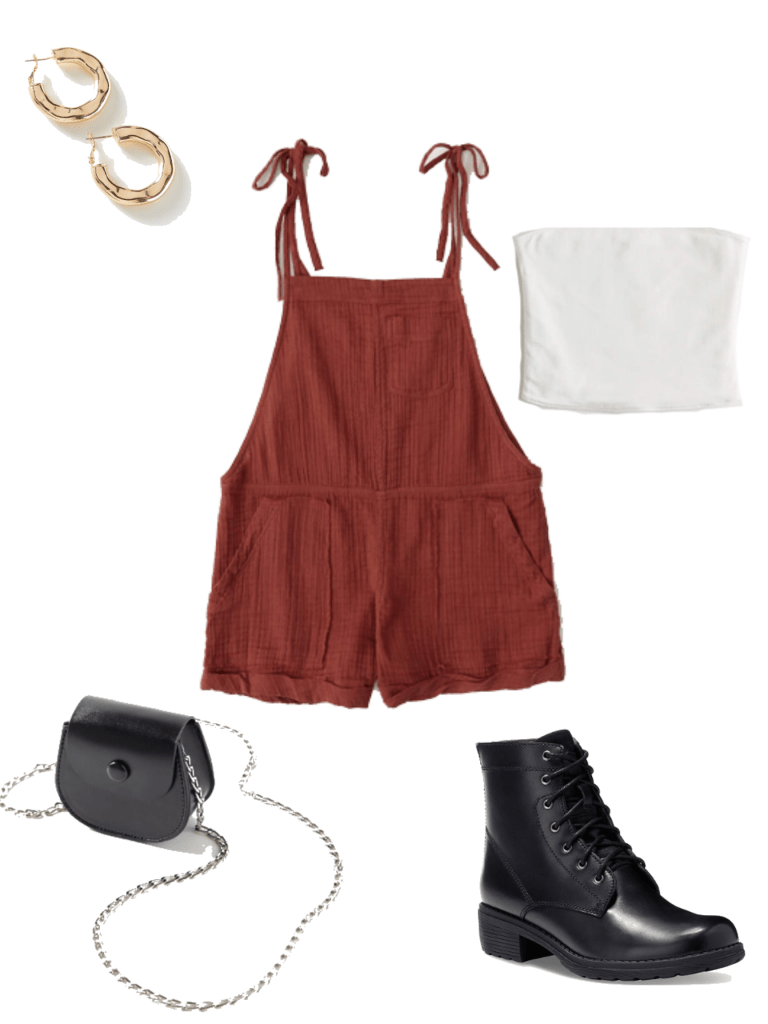 These low heel lace-up combat boots are so accessible and moldable to any aesthetic and season.
Classic combat boots are sleek, practical and stylish — a must for every college girl's closet. Add these boots to a romper, dress or cute shorts for a cool girl feel.
Accent the boots with a matching bag for a signature summer look.
Related reading: How to Style Combat Boots (+10 Outfit Ideas)
Knee High Boots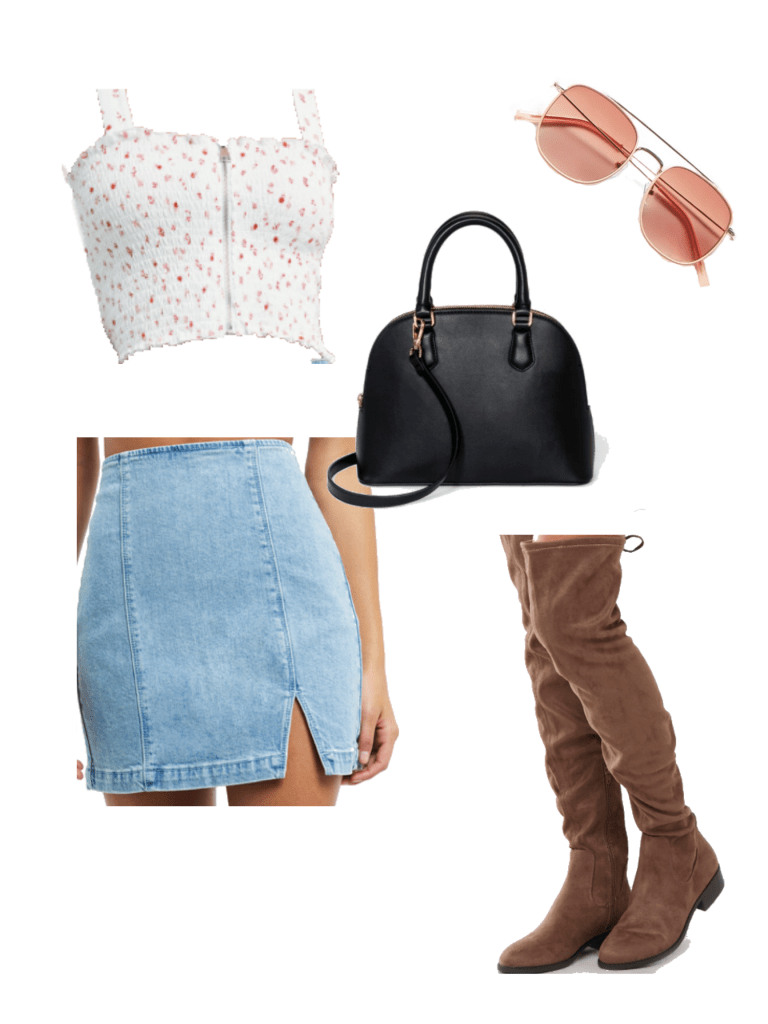 If your style veers toward the girly side, these boots are for you.
These must-have knee-high boots are a fall favorite. But I love them paired with a denim skirt, frilly top and satchel purse — it's the perfect summer look for when you need to dress a little more formally.
Take these boots on an evening date or late brunch with friends for a stunning, chic ensemble. Make sure to add in some accessories to tie the look together.
Chelsea Boots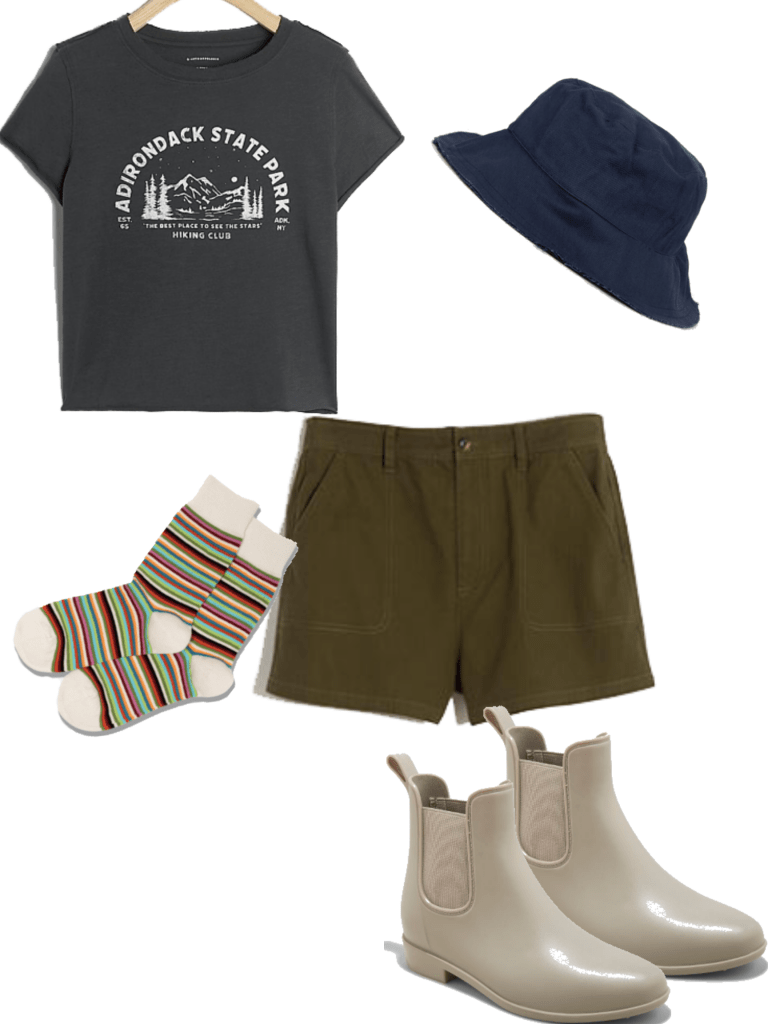 Depending on where you live, summer days can mean rainy days.
If the weather is looking overcast, grab these waterproof Chelsea boots before you run out.
Trying to decide what to wear when it's raining can be tricky because you don't want to have any of your pieces ruined in the rain. Pair these boots with a bucket hat and t-shirt for the cutest rain-proof outfit.
These boots will keep your feet dry and give you the chance to show off your favorite patterned-socks (we love stripes).
Pointed Toe Boots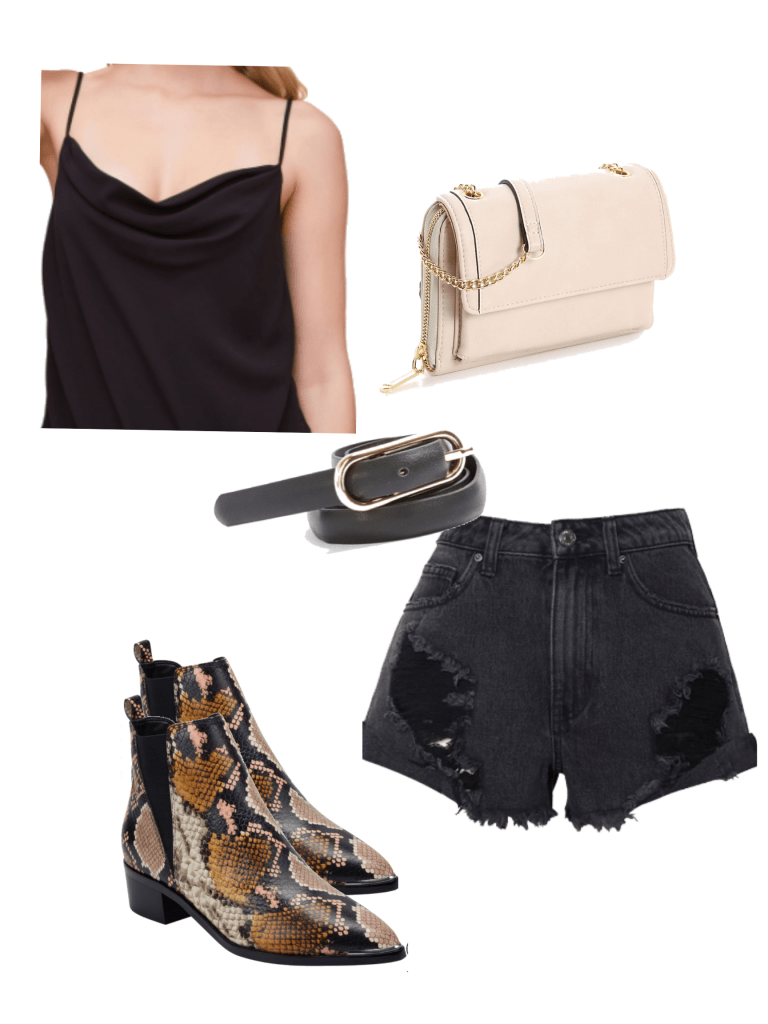 Perfect for when you want to make your casual look a little more dressed up, pointed-toe booties are one of our top choices when we're rocking boots in summer.
These fashionable shoes fit so well with a pair of high-waisted denim shorts and a matching shirt. These boots also come in a variety of unique patterns.
Wear these comfortable and chic pointed-toe booties out to any evening occasion or formal event.
Simple Ankle Boots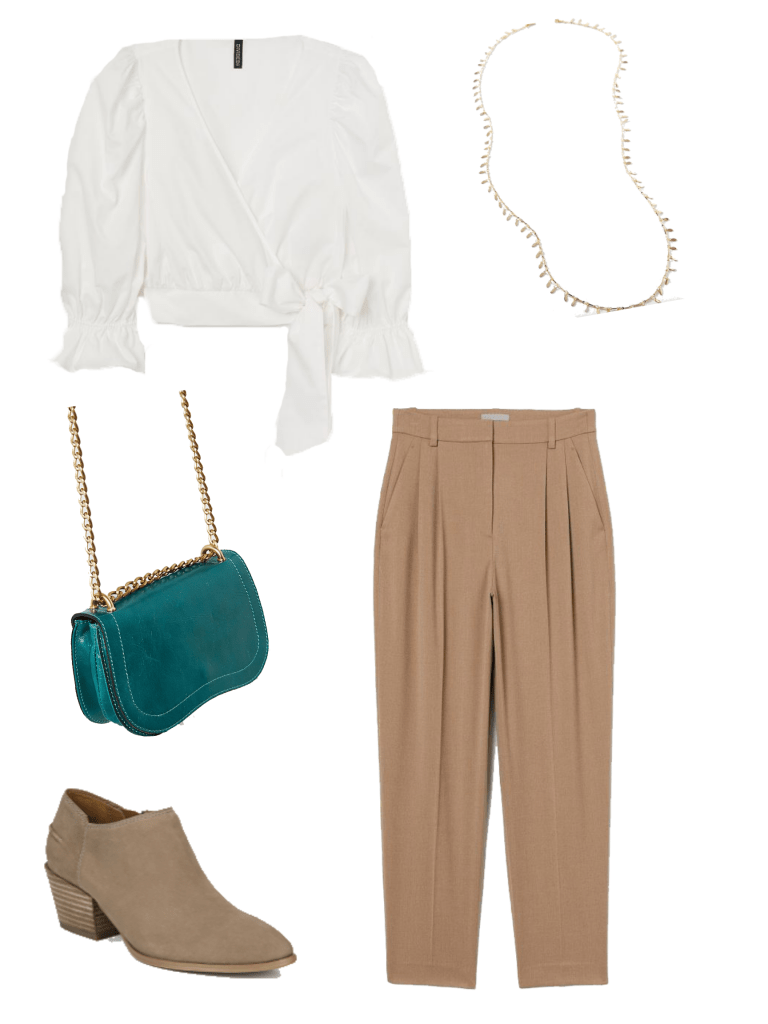 We know that the summer can get busy with job and internship opportunities.
These ankle booties are the wonderful for dressing professionally and killing it at your dream job.
Paired with camel colored pants, a white blouse and turquoise crossbody, these shoes complete the working-summer look. Swap them for your pumps on casual Friday for an extra comfy look.
Make your summer grind a fashion statement with these ankle-cut booties.
Open-Toe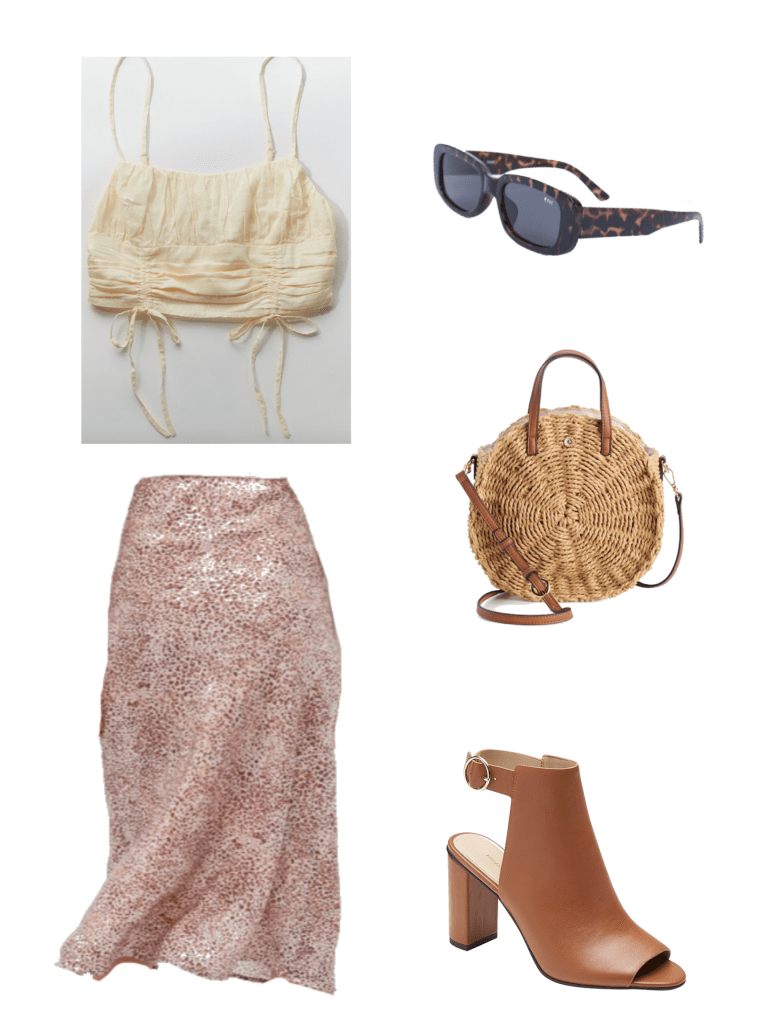 With these shoes, you achieve a flawless balance between boot and sandal.
Flowy maxi skirts and wicker purses are so hot this summer. Tune into this trend and pair some open-toed booties to add a little heel to the look.
These open-toed booties are the perfect casual heel for summer.
What do you think about wearing boots in summer?
As you can see, there's so many ways to implement boots into your summer ensembles.
Boots are so useful in the summer, whether you're keeping your feet warm from the rain, going on a hike or adding a grunge factor to your everyday fits.
This fashion hack will make your outfits stand out and give your boots some time to shine in the summer season.
Tell us which outfit is your favorite and which boots you'll be wearing next in the comments below!