This post may contain affiliate links, which means we may receive a commission if you purchase through our links. Please
read our full disclosure here
.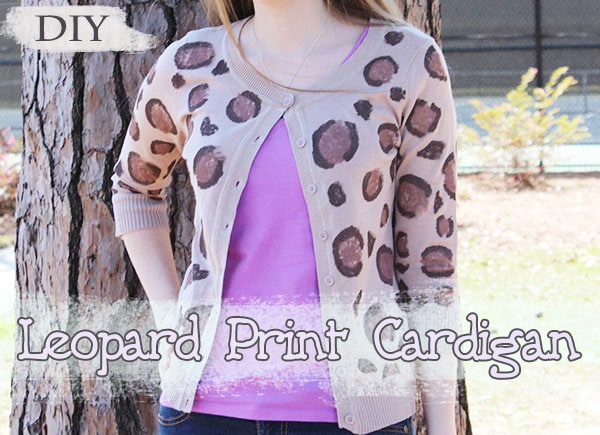 Depending on where you live, it either feels like springtime or you have a pile of snow outside your door. Either way, this DIY leopard print cardigan is perfect for any weather right now and would be a great staple in any closet.
Leopard print will never go out of style, it's classic! The print is so incredibly versatile and can be worn in so many amazing ways. (Like we always say, leopard is a neutral.) Today, I'm here to show you how to make your own leopard cardigan.
This project is so much fun and easy to do and the print looks great in large spots, small spots or a mixture of both! Let's get started.
You Will Need: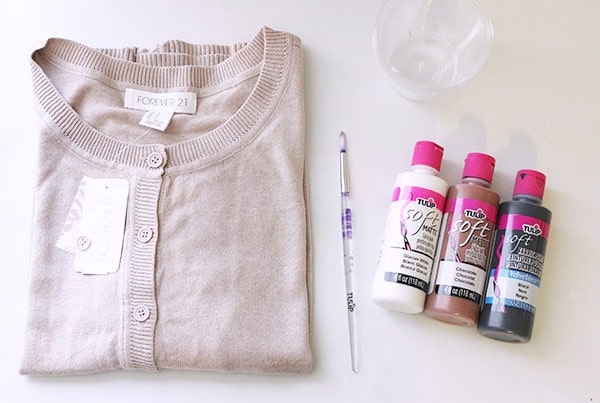 Light colored cardigan
Brush
Fabric Paint in the colors Brown, Black and White (or your choice!)
Iron (With steam Turned OFF)
Plastic cups
Step One:
For the first step, you need to lay out your cardigan on a clean, flat surface and gently iron out any wrinkles. Then, decide where you want to start painting first, and place a piece of cardboard or thick paper inside to keep the paint from going all the way though.
Then it's time to prepare your paint. Start by mixing the brown & white paint in one cup and the brown & black paints in another. Doing this will give you different shades of brown to create the lighter spots with the darker brackets around them. Start with small drops of white and black until your brown has reached your desired color.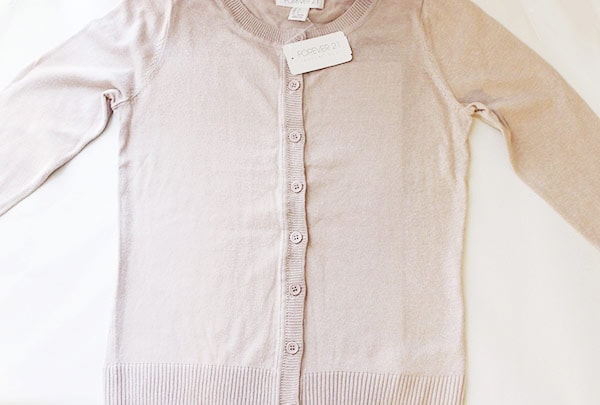 Step Two:
Using the white/brown mixture first, I painted various sized spots on to the cardigan, then, taking the darker paint, I made "C" and "O" shapes around the painted spots. And you can add small dark spots in areas that aren't filled in well.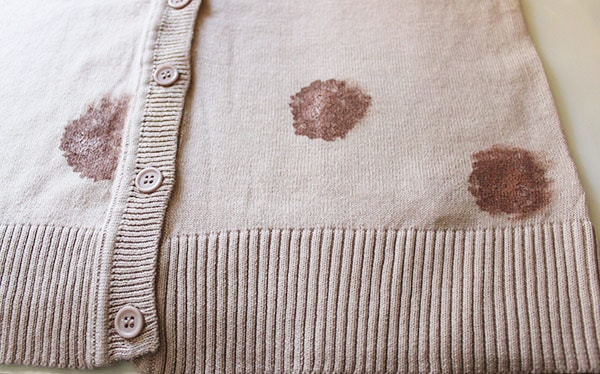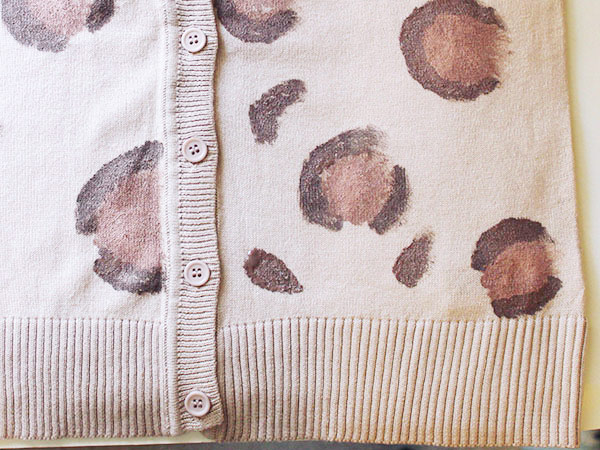 Step Three:
Continue painting spots and brackets onto the cardigan until you are happy with how the front looks. Let the front dry (you can speed up drying time using a hair dryer and diffuser) and then turn it over and do the same process to the back.
When you're completely finished painting let the cardigan dry for 24 hours or more and then using your iron and a small cloth, heat seal the fabric paint. If you are unfamiliar with heat sealing, you can find a great "How To" here.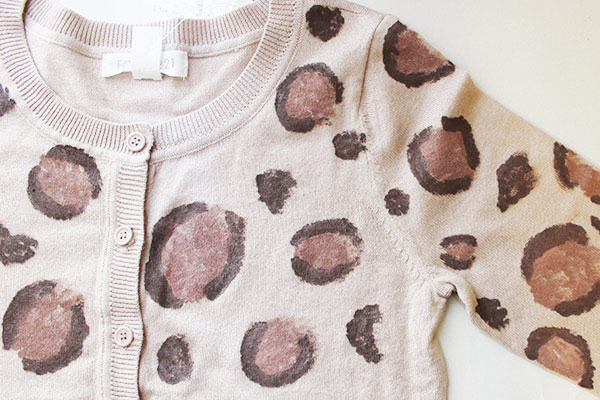 The Finished Product: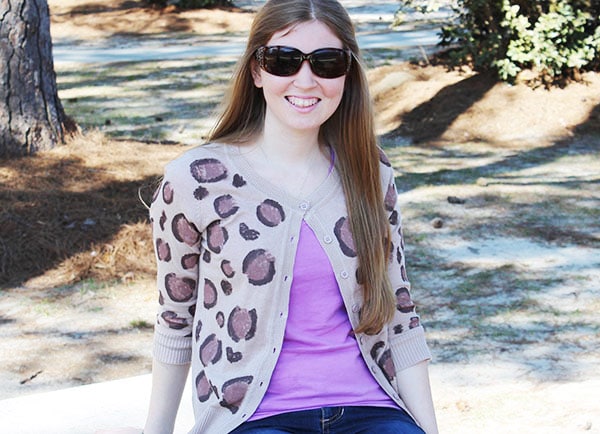 Now go show off your fabulous new cardigan!
What Do You Think??
Do you like leopard print? Are you going to try this DIY? What colors are you going to use? What are your favorite ways to wear this print? Do you like this tutorial? Leave a comment and let us know!