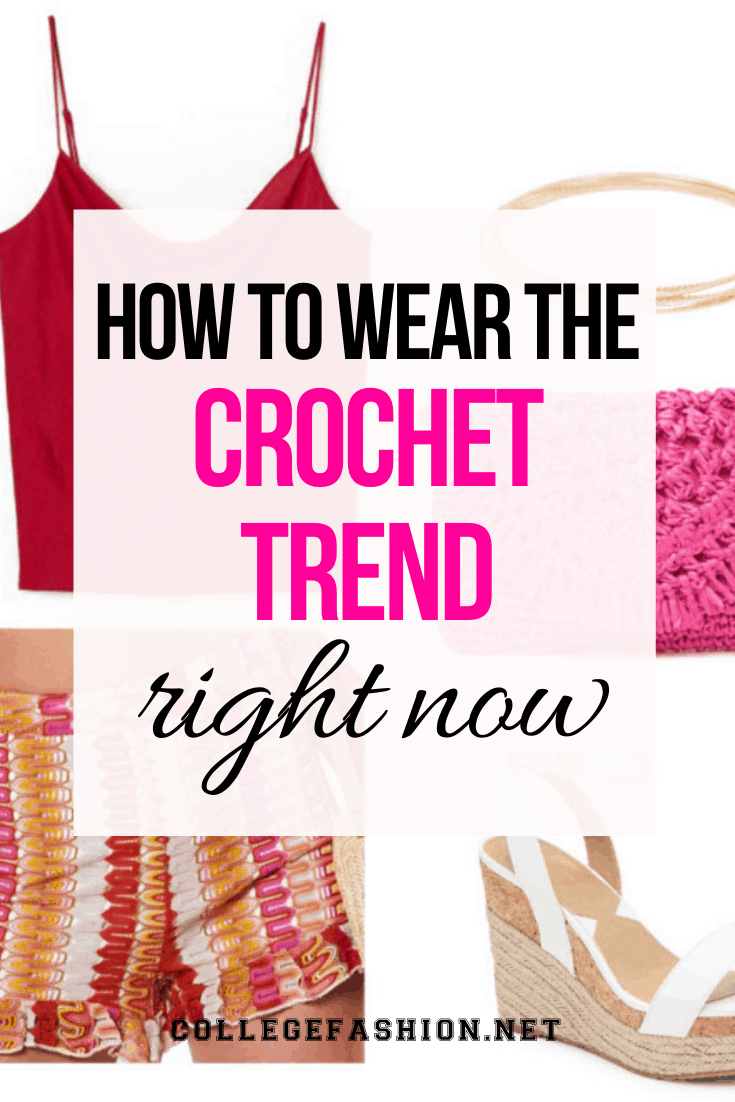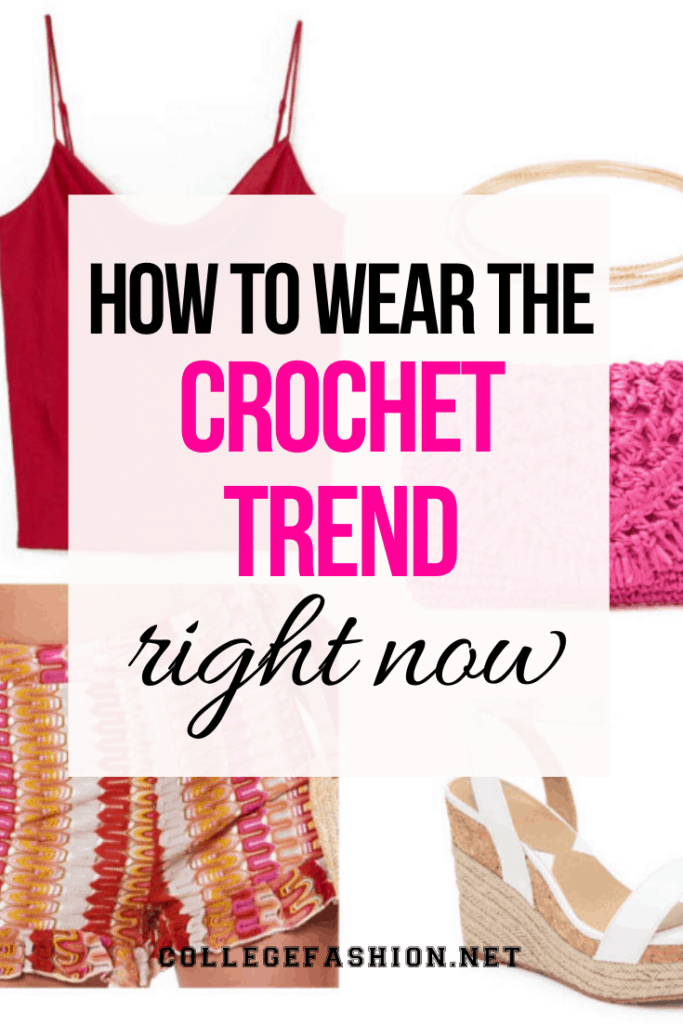 As we settle into our new quarantine lifestyles, I've decided to use my free time to go through my fashion bucket list. My fashion bucket list consists of fashion museums I want to visit, trends I want to try, and skills I want to learn. One of which is how to crochet.
So as I FaceTime my Grandma for my daily lessons, I thought why not start thinking up some cute crochet outfits for when I'm ready?
Now, while I love this time with my Grandma, I'd rather not come out of this quarantine dressing like her. This is a guide for how to wear crochet in a trendy, cool way. I'll admit I'm 4-5 quarantine weeks away from being able to make any of these pieces but I want to make sure I can pull them off when they're ready.
Here are a four crochet outfit ideas to try, along with some styling tips to pull them off with any aesthetic!
Crochet Tank Outfit: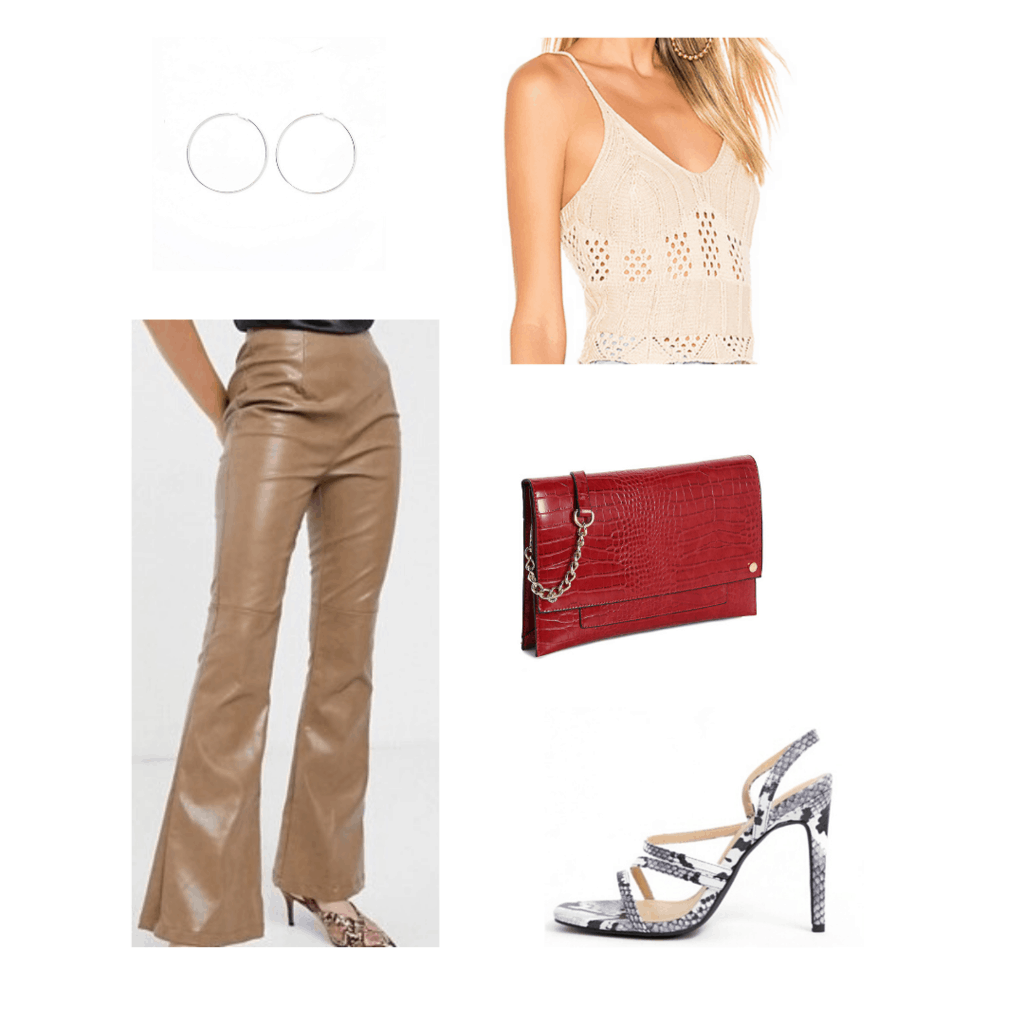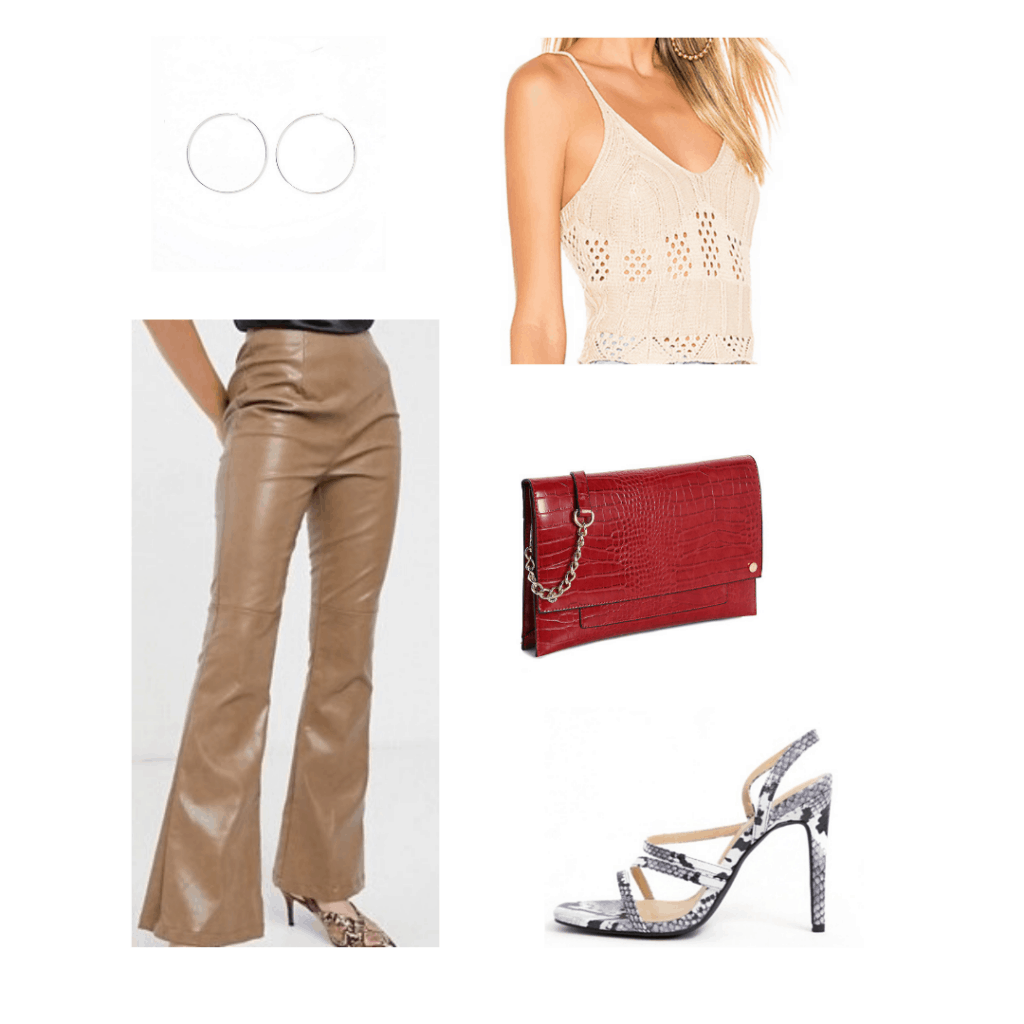 Products: Top – Revolve, Pants – Asos, Heels – Asos, Bag – Steve Madden, Earrings – River Island
A crochet top gets a really cool edge when you mix it with a leather bottom, like these pants. Monochrome looks are all the rage in 2020, so keeping to a camel and cream look is very in.
The snakeskin heels keep the outfit young, and don't be scared of a bold color with a cute bag. Hoop earrings give this look an extra tough of 70s glam, which is making a comeback.
Crochet Dress Outfit: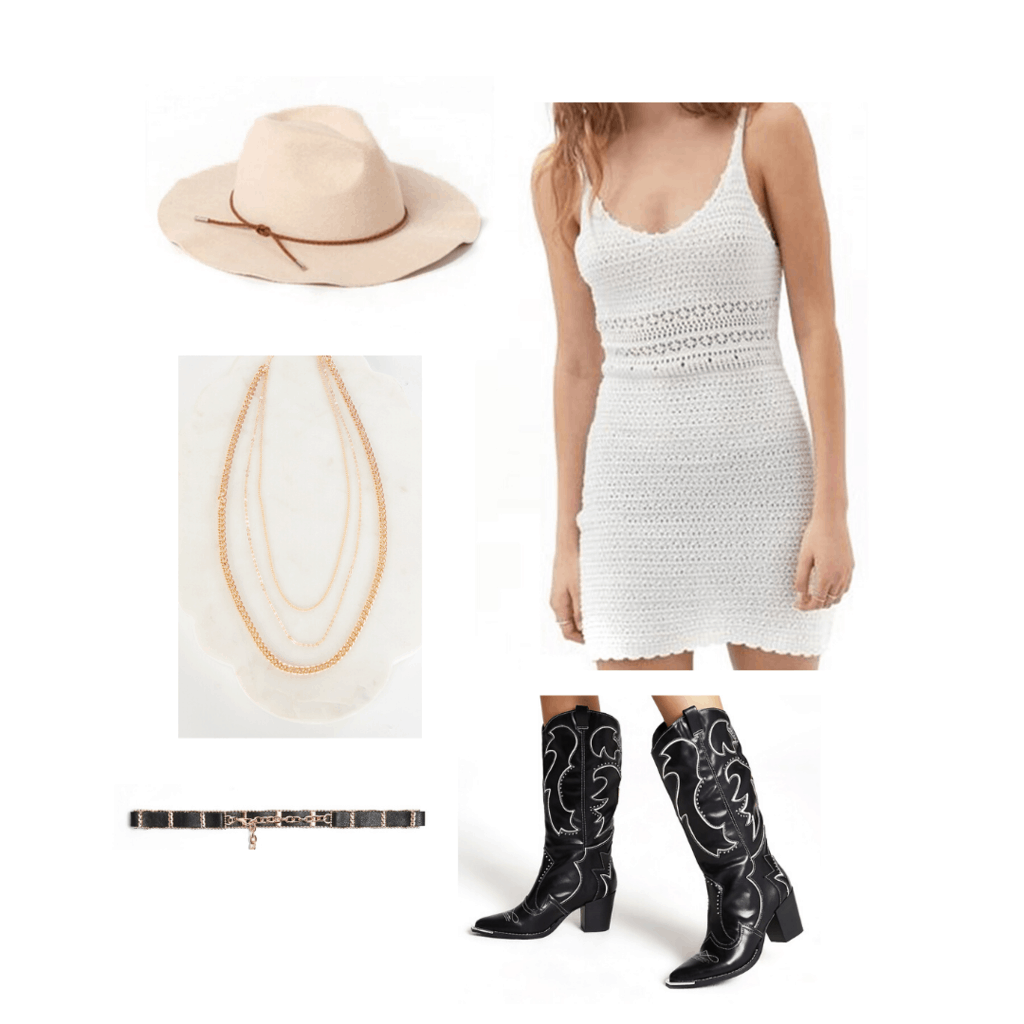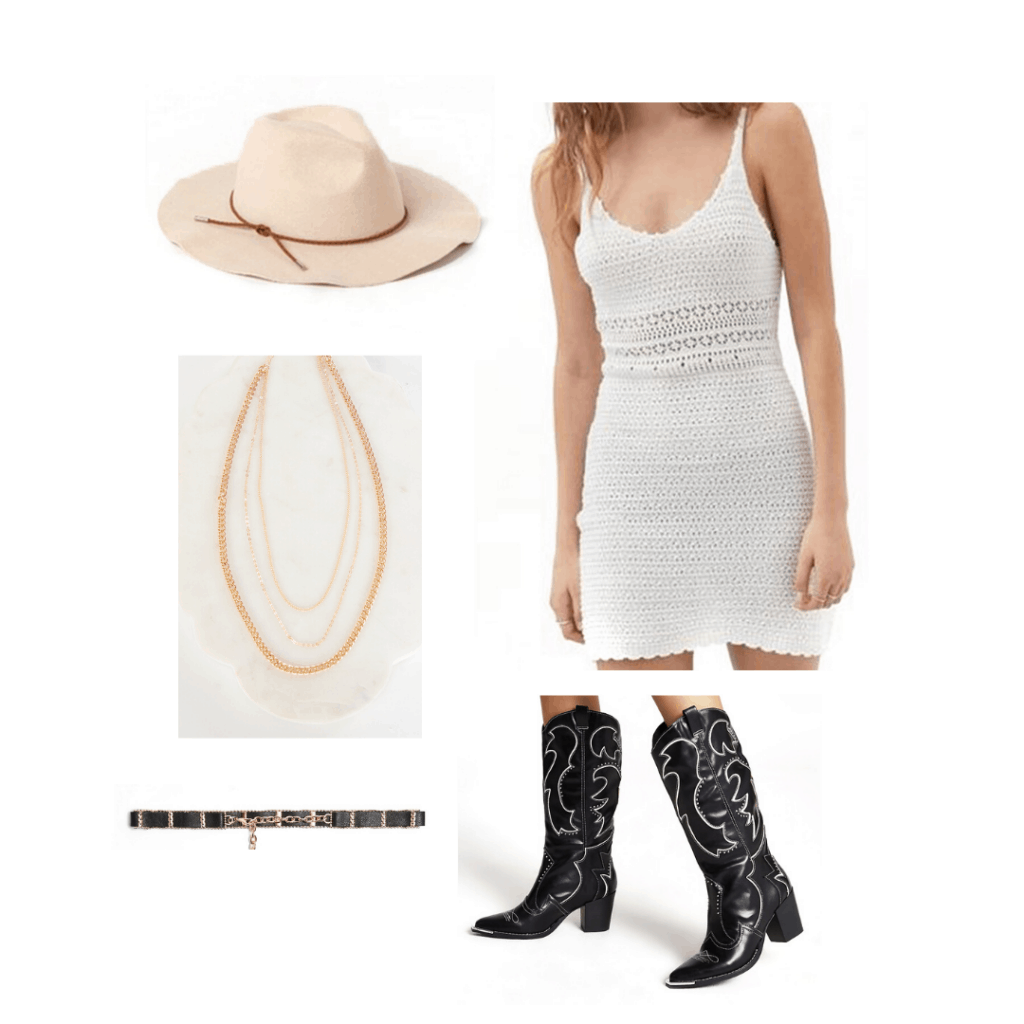 Products: Dress – Urban Outfitters, Boots – River Island, Hat – Francesca's, Necklaces – Mumu, Belt – Topshop
Since coming to the US for college, I've become weirdly obsessed with Country culture. I drive my family and friends crazy playing country music in Europe. However, they all have started to really like my incorporation of cowboy style into my looks.
A crochet dress is perfect for this style, it's also a perfect look for Stagecoach — whenever that happens :(. The floppy fedora hat gives the outfit a glam look.
And the boots. Okay, they're a bit pricey. But trust me, cowboy boots go with anything! That may not be true but I sure do wear them with everything!
Crochet Shorts Outfit: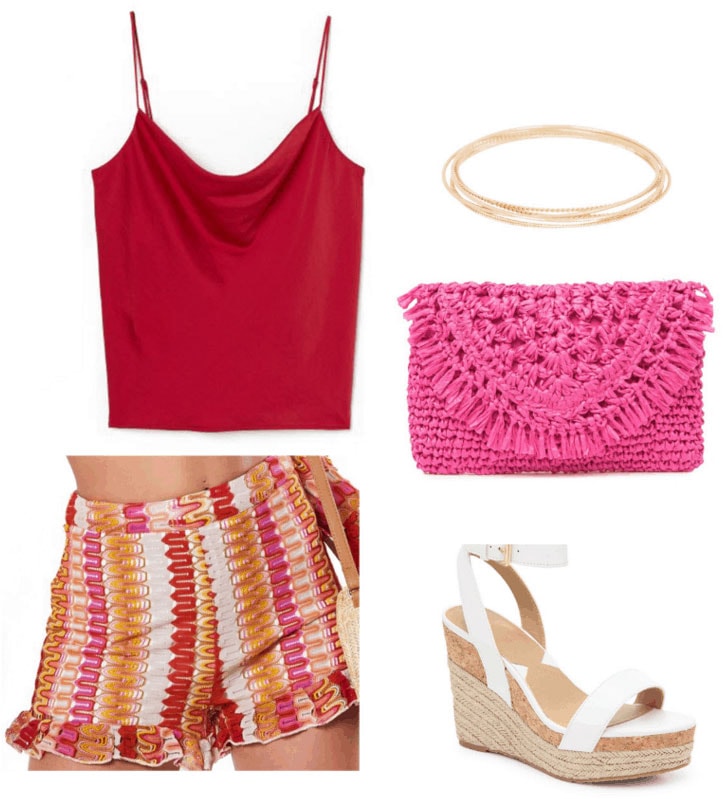 Products: Top – H&M, Shorts – Missguided, Wedges – DSW, Bag – Nordstrom Rack, Bangles – Nordstrom Rack
I'll admit I'm way over 4-5 weeks away from being able to make anything close to these crochet shorts. But aren't they the cutest?
The reason our parents and grandparents love crochet so much is because it was so in during decades past — especially the 1970s. This look is a little throwback to the '70s, perfect for those warm summer days coming up.
Throw on a satin red cami with your shorts to make the look fancier while color coordinating. A woven pink bag to pull the outfit together with color and texture. Lastly a pair of wedges and bangles to keep it groovy for a summer time party.
Crochet Crop Top Outfit: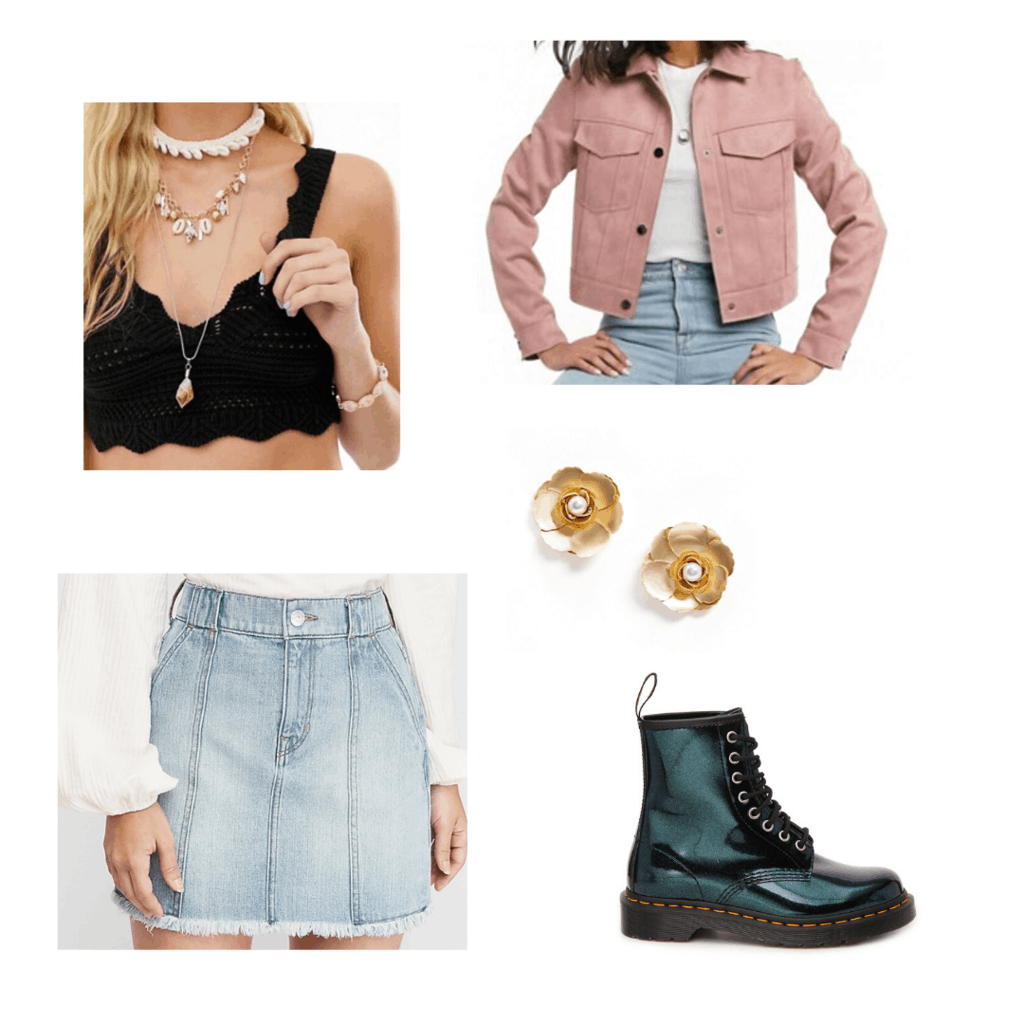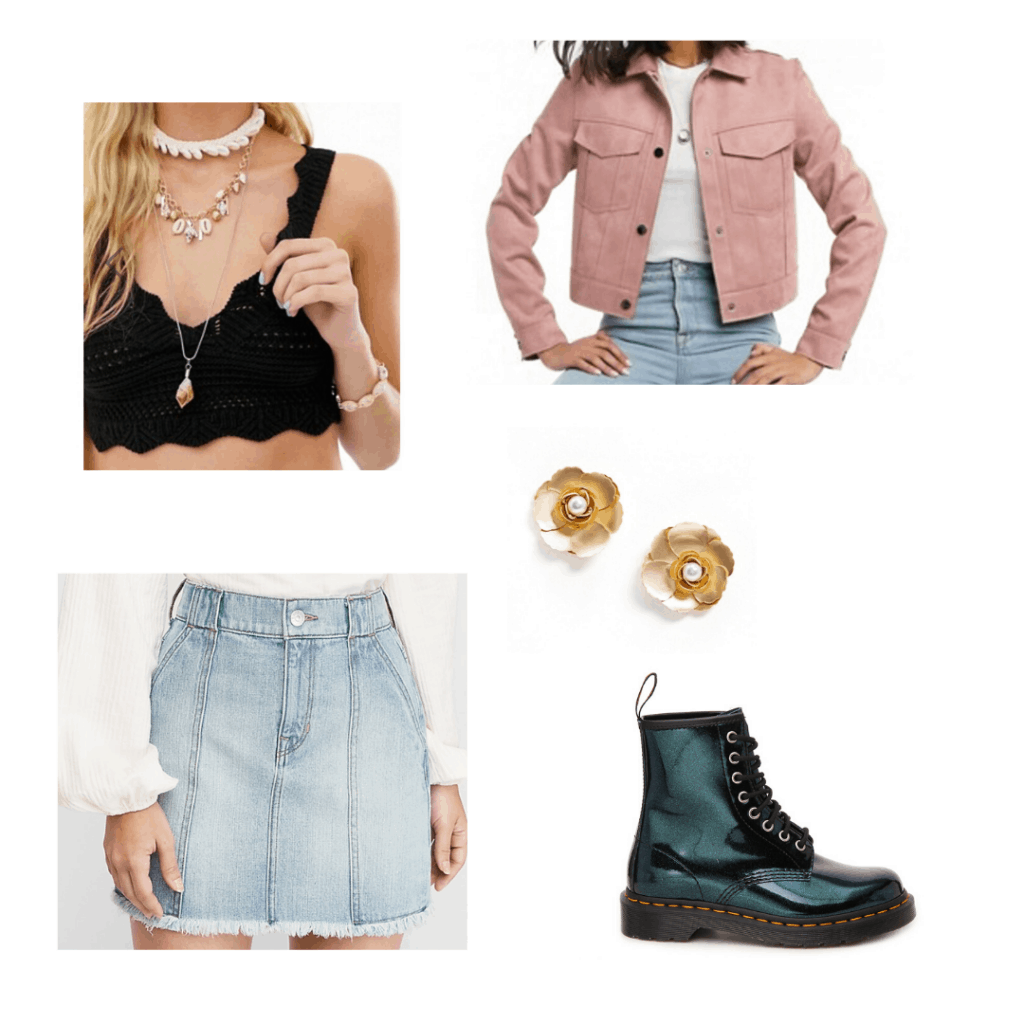 Products: Top – Asos, Skirt – Express, Jacket – Stradivarius, Boots – Dr. Martens, Earrings – Asos
While everyone is safely staying at home right now, it is spring time and it's still fun to plan our spring outfits, so here is a spring time look with crochet.
It might actually be warm enough to pull a bralette like this off in a couple of weeks, bonus points: bralettes are a major Spring 2020 trend. A denim skirt keeps the look fresh, while a suede jacket makes for an adorable spring ready look.
Obviously, I had to finish with combat boots! I don't think I can make it through one of these articles without using combat boots.
Dare to wear crochet?
Self isolating can get lonely, and it's hard to find the silver linings. But picking up a hobby you can do with someone else virtually is a great way to stay connected while upping your fashion game. Stay safe and stay home!
Did you look our outfit ideas with crochet? Did we miss any essential crochet styling tips? Let us know!