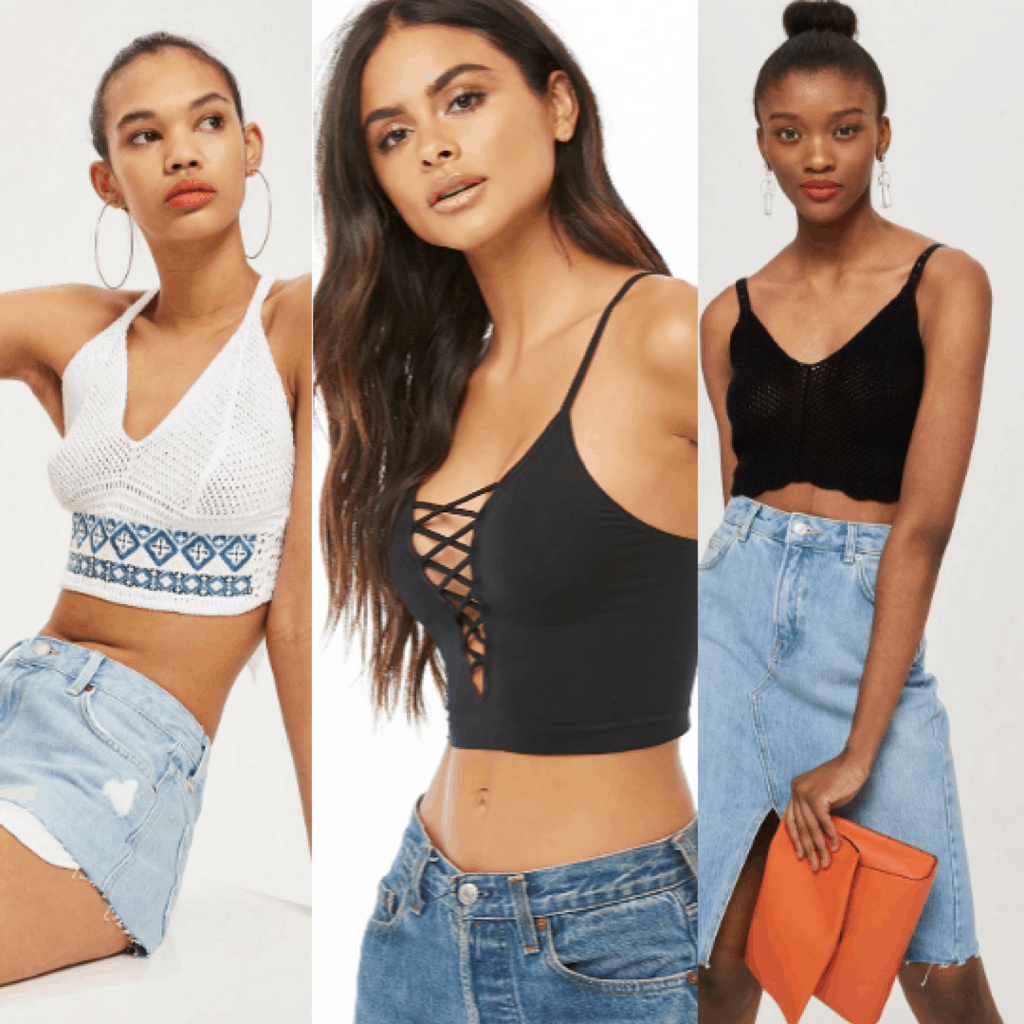 Products L-R: Topshop, Forever 21, Topshop.
Every girl should own at least one bralette — they're so versatile and cute, and over the past few years, they've become closet essentials for our generation.
Many people think that bralettes can only be worn at night, but that's not true. You can most definitely wear a bralette as part of your outfit for class and then transition it to a night out. There are so many different ways to style a bralette — below I'll show you two possibilities:
How to Style a Bralette for Class: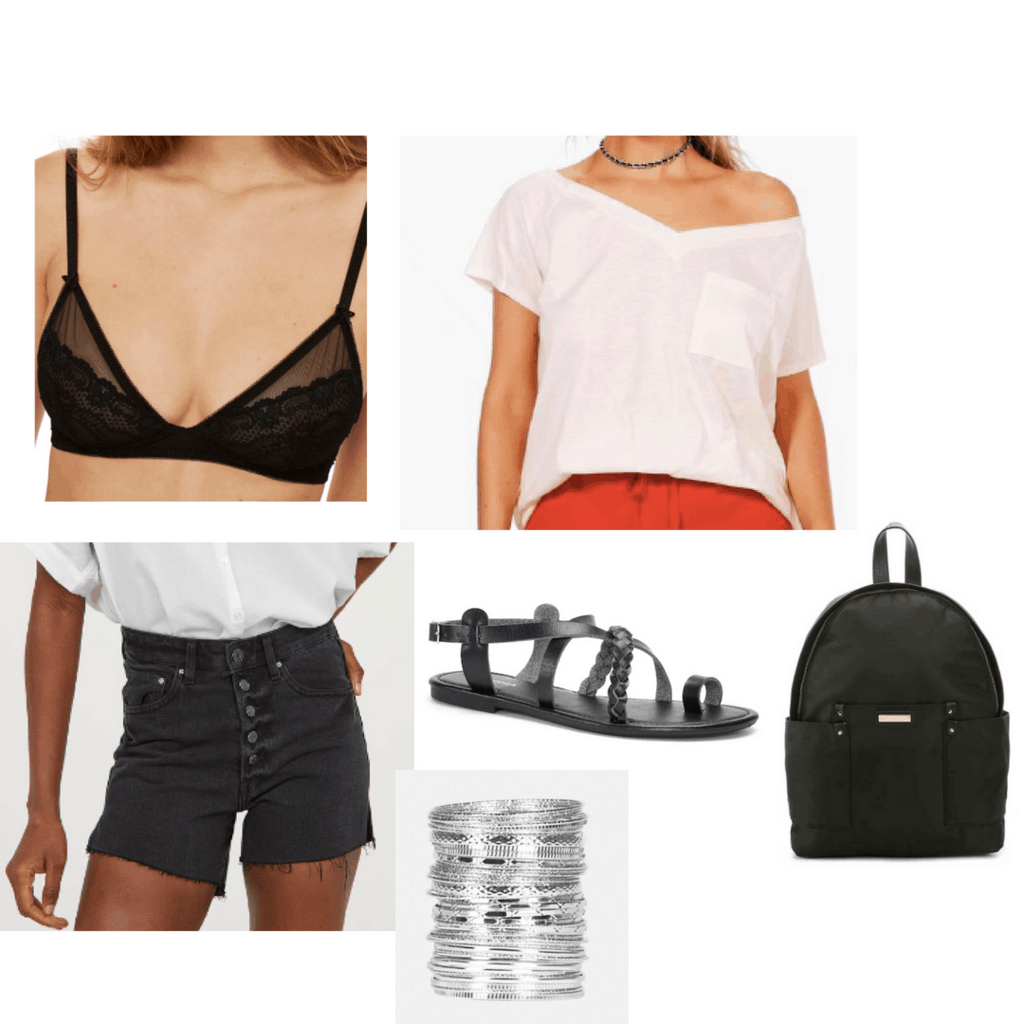 Products: Shorts – H&M, Bralette – Topshop, Top – Boohoo, Sandals – Kohl's, Bangles – Avenue, Backpack – Madden Girl.
For those of you who want to wear a bralette to class, good news: You can! Just grab your favorite bralette and then put on an off-the-shoulder top or a sheer, loose tee on top. This is so that you can still slightly see the bralette underneath without looking inappropriate or vulgar.
After you pair this bralette with your top, add high-waisted shorts. High waisted shorts are always a great pairing for a bralette as they cover you up and tone down the girliness of the piece. In addition, they're perfect for warm days where you might be attending a summer class. To make this outfit even cuter, wear some cute sandals and top the look off with a cute school bag and some bangles.
How to Style a Bralette for a Night Out: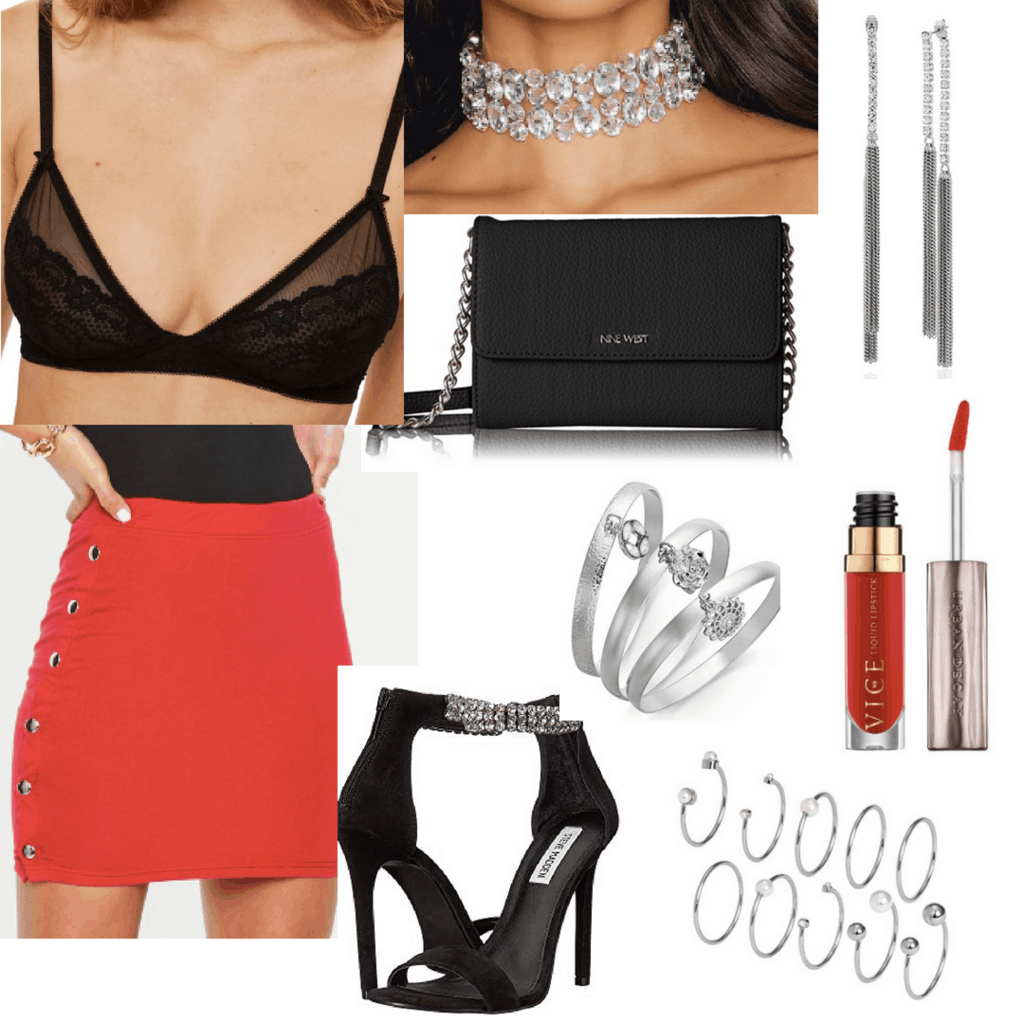 Products: Bralette – Topshop, Skirt – MissGuided, Stiletto Heels – Steve Madden, Bangles – INC International, Rings – H&M, Lipstick – Urban Decay, Purse – Nine West, Earrings – GUESS, Choker – NA-KD.
Now, to make sure you are ready for a night out, whether it's with your significant other or a group of girls, wear that same bralette! But instead of wearing a loose shirt over top, you're going to wear it as is, alongside a bodycon skirt. If you're unsure about wearing this sheer bralette alone (it does show a lot of skin), I recommend swapping it for a bralette that has more coverage, like this one.
To make sure your outfit is even more bold, add some cute stiletto high heels. (This would be a great look for a nightclub or other hot venue in town.) Then, swipe on some red lipstick to make a statement. Wearing a cute purse can also complete your outfit — I love this simple chain strap one in black. And obviously, accessories matter for nighttime: With that said, accessorize yourself with some cute rings, a few bracelets, a cute choker, and some dangling earrings. Your outfit will be totally complete and you'll feel sexy at the same time.
Bralettes: Yay or Nay?
As you can see, bralettes aren't just for a night out. They can totally be worn for class or a casual day out.
How do you feel about bralettes? How do you style them? Comment down below and let us know what you think!